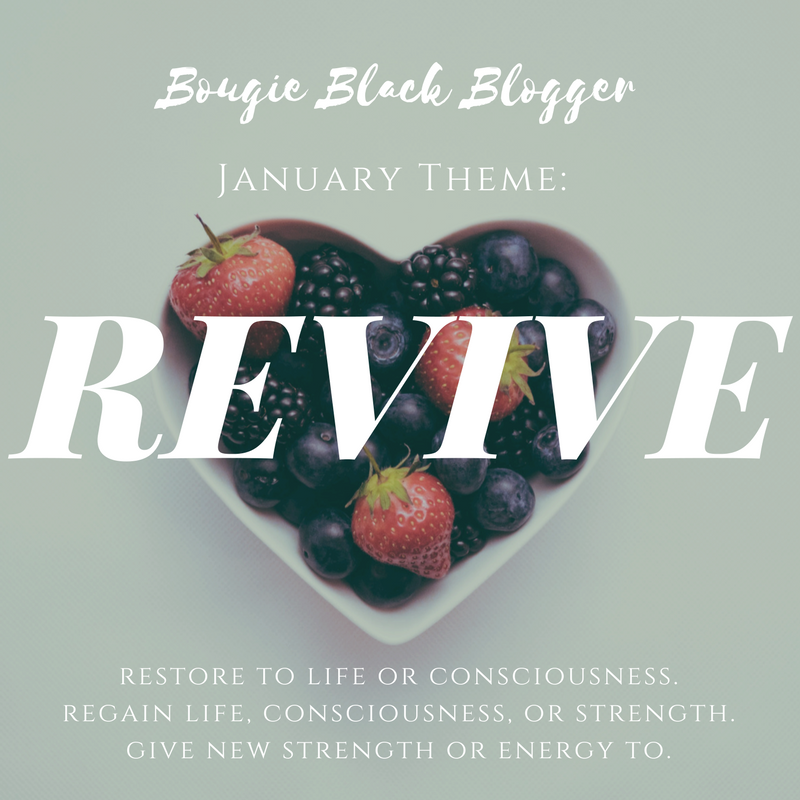 January Blog Round Up
---
Hello Beautiful people!
As the month of January closed, remember that a season to REVIVE can happen at any time of the year! Making sure you take a step back to reflect, remember, and revive is not only beneficial for you but others you are connected with.
Make sure you take a look back at the blogs that give insight into reviving in different areas of your life!
Below are 5 other blog posts by others around the area of REVIVING! Be sure to check them out and stay tuned for February's theme of CELEBRATE!
BLOGS
I'll Drink to That-Fountain of Juice
Need a Revival "What a revival is, how to know when you need a revival, how to go about doing one."
Going Natural
Going Natural
  "After emotional stress took a toll on my hair, I had to take action."
That Life Adri
Ariah's Voice
Healing Past Sexual Trauma
  " Ariahs Voice is a place where I've decided to share my healing journey from dealing with Past Sexual Trauma. My intention is to share it with other women and men, young girls and boys, who need the motivation to release what has been hounding them…Trauma."
We Natural Gurlz
New Year's Resolutions
  "If you want to actually stick to and achieve your new year's resolutions, think practical. When writing out your new years resolutions, set goals that are reasonable and manageable and also give yourself a flexible timeline to achieve those goals."
Felicia Marie Daily
How to Purge Your Closet,
" The perfect way to start a new year is with a clean slate. A tradition that is popular amongst Haitians (like myself) is to clean the house from top to bottom. "
Bougie Black Blogger's Blogs on REVIVE
ICYMI
Thanks for reading the BougieBlackBlogger a blog to inspire and encourage. Contact me if you need Social Media Marketing a speaker for events or blogging assistance.