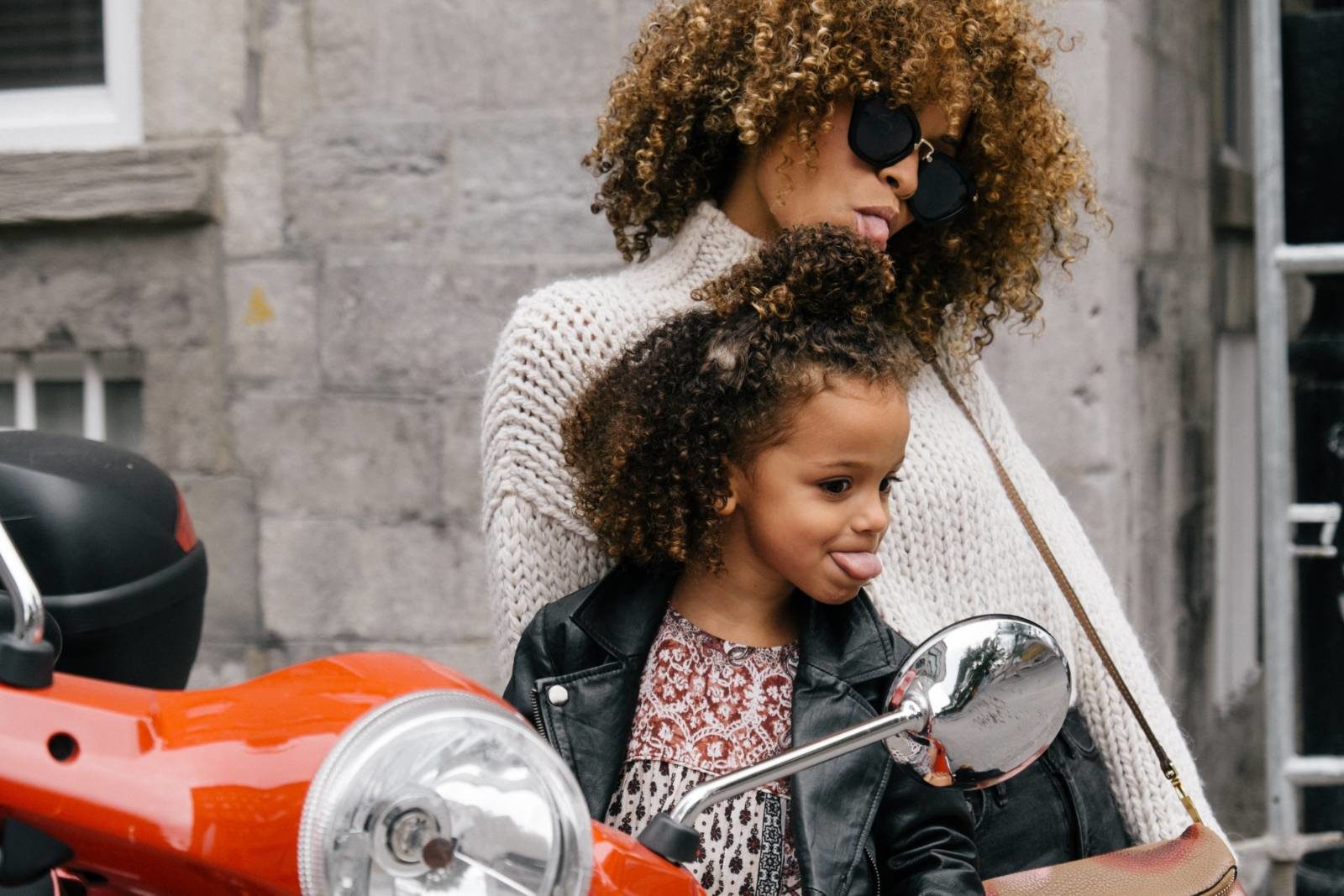 Revive Your Inner Child
---
Hey Beautiful People,
One thing to know about me is that I am the biggest kid ever! I love having fun, laughing and most of all being silly! I know that as adults, we are expected to be serious, focus on goals, plan, work and all that jazz. Sometimes we forget to laugh, or have that child-like hope and drive that forgets about fear!
Over my holiday break, I spent 10 days basking in the presence of my family! Talk about being revived and rejuvenated! We stayed at my aunt's home, my mom, my two cousins and the baby cousin. We woke up late, stayed up late, talked, laughed and played games. It was wonderful.
One thing that stood out to me the most was watching the baby, I call her Lil Mill. She is such a joy to be around! When she walked into the room everybody's face lit up and her smile would make you forget about any hurt, anger or pain. Lil Mill, this 14-month-old baby with a huge personality taught me some things, the reason for this post!
When I think of reviving the inner child, I think about that childlike faith, forgiving quickly, running and falling but getting up and doing it again as if it never happened, laughing at the little things loving hard and more. These are all things that I have witnessed being in the presence of a child!
I know we all have responsibilities and bills to pay, but what is life when it is all work and no play?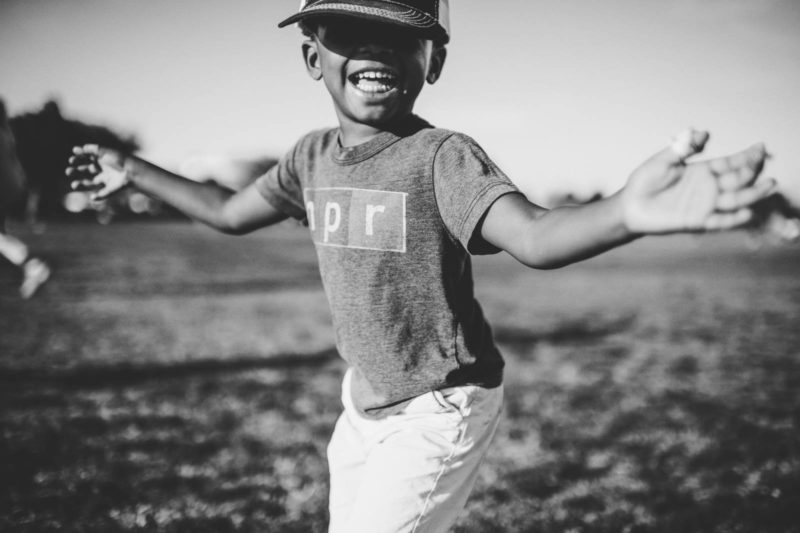 10 Ways to Revive Your Inner Child
Stop Thinking So Logically– My issue right here, I can watch a movie and think of all the reasons why this ish wouldn't work in real life and therefore hate the movie. But sometimes our logic will hold us back and not allow us to enjoy the moment. It will have us questioning trying to understand things that simply are made to just enjoy.
Fall, Learn, Alter, and Try Again– I have a video of my Lil Mill running around the house with her little chubby legs, laughing and just enjoying the moment. She runs from the carpet to the couch then, to the kitchen where the floor is slippery. She would then slip and fall. She would cry for a moment and then get back up again. She is running, but this time she balances a little better, she is a little slower when getting to the kitchen but is still running, laughing and enjoying the moment. So many of us will slip and fall and hurt ourselves and never try again.'
Make Time For Play– Game nights are so much fun! Or get a gaming system and just play! Go to the park and swing!
Express Yourself Unapologetically– I sat in the back of the car with Lil Mill in the car seat balling her eyes out! Because she can't SAY what she wants, crying, pulling away, shaking her head no was her only way to express herself. I wanted to help her so badly, I was heartbroken. But so often we hold in our feelings, our thoughts because of how we think we would affect others. Forget that, if I am hurt, angry, confused, happy, I am going to express myself.
Break All The Rules– I mean rules, not the laws! So many spoken and unspoken rules that we allow to put limits on us. We even create rules for ourselves like what we should eat, when we should do things… I dare you to have a no rule day once a week and enjoy what happens!
Be Curious– Always ask questions, always learn something new, always seek to understand. Lil Mill would look around and point her little chubby finger and I would take her in that direction and she would touch or grab whatever it was. She wanted to understand even the most simple things such as a magnet on the refrigerator. She would always be opening cabinet doors seeking, "What's behind the door" to see all the opportunities that were on the other side.
Be Selfish– Although they teach kids to SHARE, I feel like that forces kids to do something they don't want to and I feel that if it is their's they don't need to share if they don't want to. They lose some sort of power like we all do when we are forced to share things that are yours. I mean, of course, don't be rude, but be selfish with some of your time, your food, or whatever!
Be Creative- Pay bills, go to work, drop kids off at practice, cook dinner, so much routine no room for creativity which helps in so many ways! Do it with the kids or be selfish with your time and create by yourself! So much healing. Can't create? Recreate then, get a picture that you like and try recreating it! Knit, build, sing, dance… just create while not worrying about the rules!
Be a Dreamer– Children are the biggest dreamers ever! They don't think about the limitations and dream the unthinkable. Their minds are so beautiful and we have to tap into that and stretch those brain muscles and get that brain juice flowing!
Be You– This is the most important one of all! You are dope and amazing and your presence blesses others especially if you are living in your truth and being unapologetically you!
So here are some suggestions to Revive Your Inner Child:
Make faces at people around you, stick your tongue out or whatever- then laugh
Laugh- that belly type laugh or giggle or smirk especially at some lame or immature comment
Blow bubbles- go to the dollar store or make your own and sit in or outside blowing bubbles
Play games- old maid, uno crazy 8, mario, whatever go to a coffee shop where they have games and challenge someone there
Dance boldly to the music playing in the store (FYI, one of my favorite things to do)
Smile at strangers, go ahead and make their day!
Tell the truck driver to blow his horn while driving down the highway
Play Make-Believe and rewrite the story! Don't rescue the princess, don't slay dragons, be the dragon and capture that princess!
Love on people- Lil Mill was the best at that, she would run and hug you with all her little heart, made my day!
Play Dress-Up and make sure you break those fashion rules! Take photos and post online! Or not… 🙂
Game Night Games To Get that will Revive Your Inner Child
Watch Your Mouth Family Edition
So, what are some things that you loved to do as a child? I think you should do a throwback Thursday where you do things or eat foods that you used to love as a child! 
How will you revive your Inner Child?
Did you miss the last post in the Revive Series for the month of January?
6 Whole Body Health and Wellness Changes to Implement for the New year
30 Life Affirmations To Jump Start Your New Year
Don't forget to subscribe, comment and share!!
Peace and Blessings,
CicelyRenee
** There are links in this post that if you click, I can get a little $$$ for, helps fund the blog! Just letting you know!
Thanks for reading the BougieBlackBlogger a blog to inspire and encourage. Contact me if you need Social Media Marketing a speaker for events or blogging assistance.