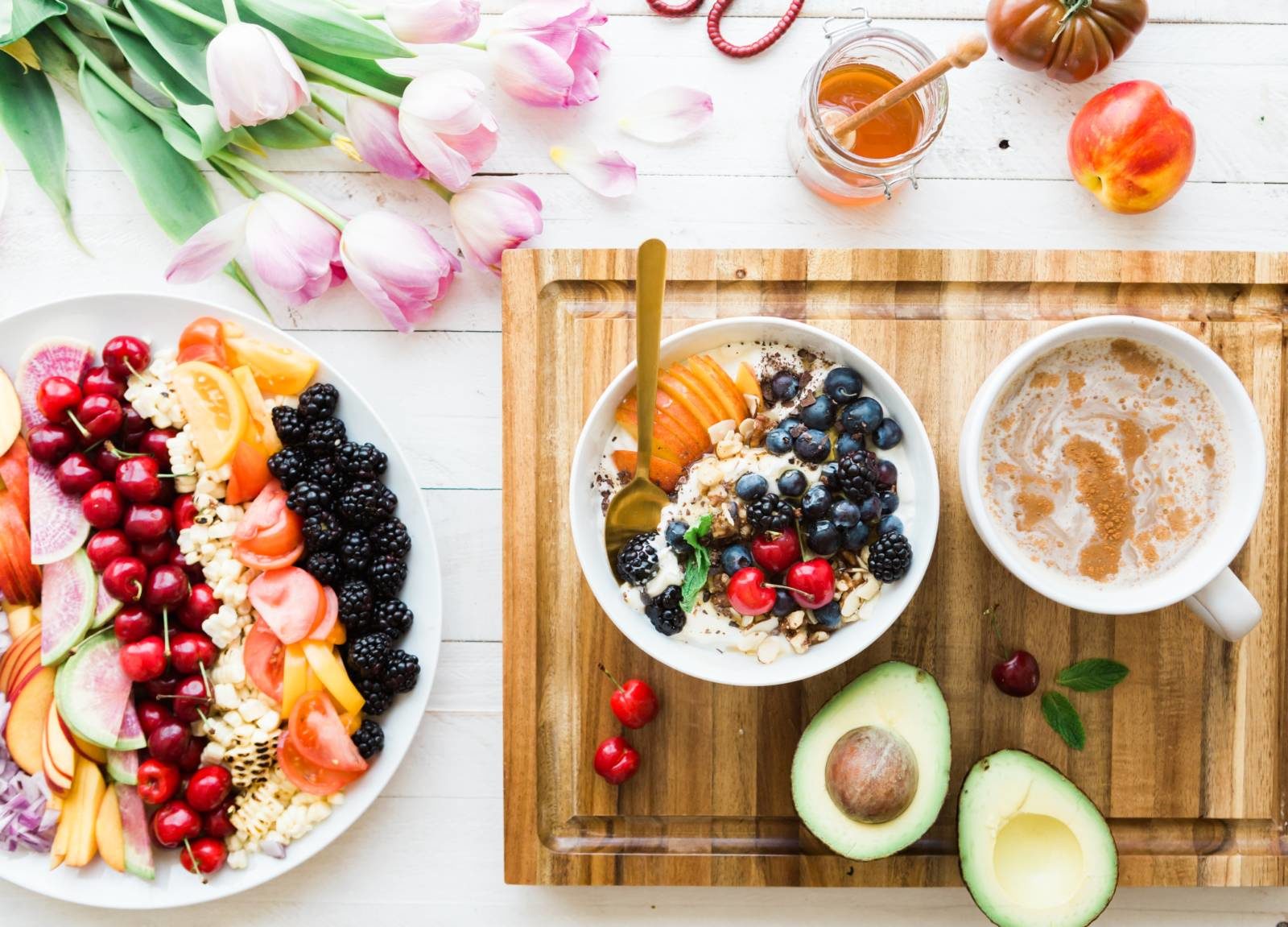 6 Whole Body Health & Wellness Lifestyle Changes to Implement for the New Year
---
Hey beautiful people!
Have you ever just been tired of dealing with the hurt and pain and you finally put your foot down to say enough is enough? Well, that is where I am now. I haven't talked much about a sickness that I have and for the New Year, I decided to quit letting it hold me back. I am tired of hiding behind it.
I am constantly sick, stomach pains, digestive woes and it comes with moments of extreme sadness and depression. I get angry and yell but it never changes a thing. I have an Autoimmune disease (AID). This refers to problems with the immune system, which usually fights off viruses, bacteria, and infection. The problem causes your immune cells to attack your body by mistake. These diseases can affect almost any part of the body. (NAIMS) My issues are closely related to Crohn's and Celiac but not diagnosed with those.
My stomach swells with pain, I can feel uncomfortable pricking throughout my intestines, almost everything I eat I get sick and break out with another thing I have called Hidradenitis Supperativa (the one I won't talk much about) it freaking sucks. I am sluggish, no energy, body aches, and more. I also realized that food plays a huge part in my mental and emotional well-being- so either in a good way or a bad.
I did some research on how to maintain the symptoms and have known about it for some years but didn't want to feel like I was missing out because most of it basically dealt with the foods you put in your body. I LOVE FOOD! So a few years ago, I cut out gluten, not 100% every day because when I see some amazing dessert… I just have to have some. Sometimes its worth it and most of the time it is not.
Well, like I said, I am tired of always feeling sick and plan to take back control over my body. It really is a mental thing and I am trying so hard to get out my mind and into my body. I made up my mind to implement some new lifestyle changes and I want to you to come along for the journey!
6 Lifestyle Changes For Healing the Whole Body
Paleo/Autoimmune/AIP Diet– I hate the word diet, but this will definitely become a lifestyle. I will be doing the AIP for 30 days to heal my gut and then will be adding in foods gradually to see what foods irritate me. This will help with the symptoms I have, give me more energy and just feel better all around.
Exercise– Yes, I have said this many times before but I definitely need to get it together. I have put on pounds that don't make me feel good. I will be holding myself accountable in a very cool way so stay tuned for that!
Skincare– I do believe the foods that I have been eating are causing these issues of breakouts, dry skin, and discoloration, but I also want to implement natural skincare rituals into my daily routines. Most of them will be DIY products which I will be posting recipes and reviews that you don't want to miss!
Prayer/Meditation– Something I have been neglecting for far too long. I have been having anxiety and panic attacks a lot more recently and I know it is because my emotional is all out of alignment.
Journaling– I actually do this but want to do more of it! I will add a food and feelings journal to track how my body is during the changes
Build Relationships– I really enjoy being by myself at home which is cool but can also be debilitating and stagnant. I feel like connecting with people helps in so many areas of life. I will definitely start or maintain the relationships that I have with my friends and family through many avenues.
What are some lifestyle changes you will be implementing or removing to be a better you? What are some tips you could give me or others regarding this area? Be sure to comment below. 
I am looking forward to this journey with you! Feel free to reach out with comments, encouragement, or questions!
Peace and Blessings,
CicelyRenee
Thanks for reading the BougieBlackBlogger a blog to inspire and encourage. Contact me if you need Social Media Marketing a speaker for events or blogging assistance.