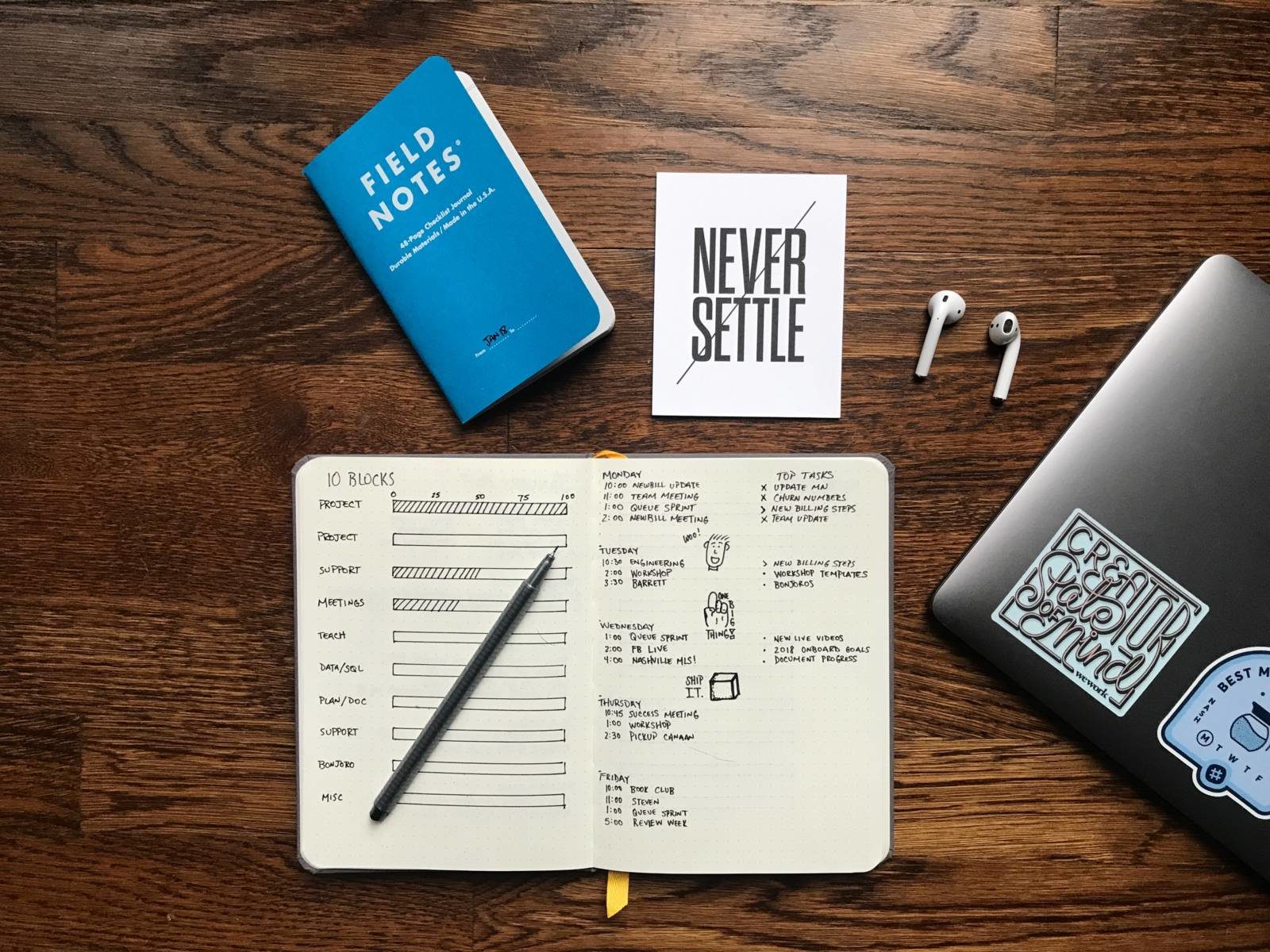 Life Affirmations for the New Year
I have been in a serious mental shift for the past few years as I shift from the hurt, pain, disappointment, and anger. The process sounds easy but growing through it is a challenge and takes a lot more than relocating, starting a new career and more. It is about reclaiming the time that was taken, the dreams that were destroyed, and the space in my mind and heart that was robbed by others. It is a mental journey.
I am a firm believer in journaling, art therapy, and an overall mental/emotional wellbeing which means that the healing and growth have to be intentional. It has to be embedded in your everyday living, a lifestyle.
The year is quickly coming to an end and a new year is about to begin. Although a fresh start can happen any time of year, I just think people are more aware during that switch to a new year.
Below are some life affirmations that you can say daily for different areas in your life. I dare you to chose one per day and make sure you repeat it at least 5 times through out the day. Go through the 30 and begin again. You have the capacity to be great despite your circumstances.
30 Life Affirmations to Jump Start New Year
Newness 
I am an immovable, unshakeable, unstoppable force of nature that will thrive in all areas of my life.
Everything I do will add to my life's purpose and mission.
I accept new challenges and will find the lesson and learn and grow from it.
I am removing my limits and boundaries and stepping out the box to allow myself to attract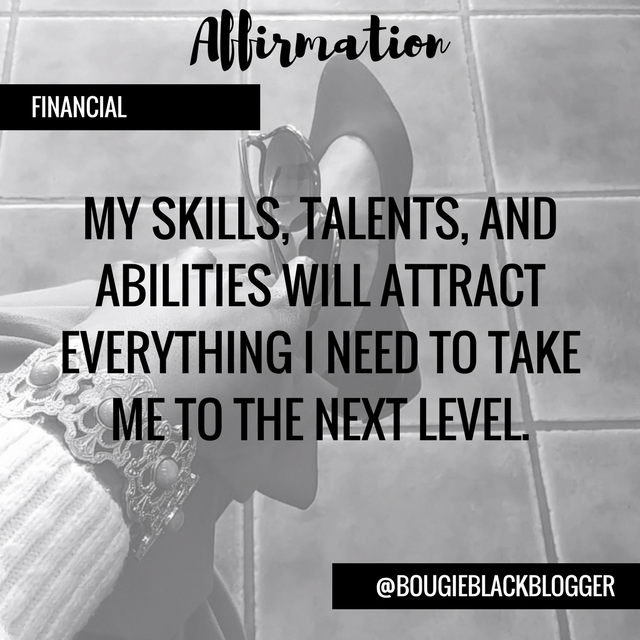 Financial
My skills, talents, and abilities will attract everything I need to take me to the next level.
I will resist the urge to spend more than I have on unnecessary stuff.
My savings account will grow because I will always add and not subtract from it.
I will be a great steward over my money, opening doors for more.
Giving is a way to serve which will give me room to receive.
Relationships
I will communicate my needs clearly and effectively so that I will be heard and not disregarded.
I am letting go of toxic, draining, and manipulative relationships and letting in light, love, and positivity to replace that space.
I will be my most amazing self, co-existing, never losing myself.
I thrive in healthy relationships, drawing boundaries where needed.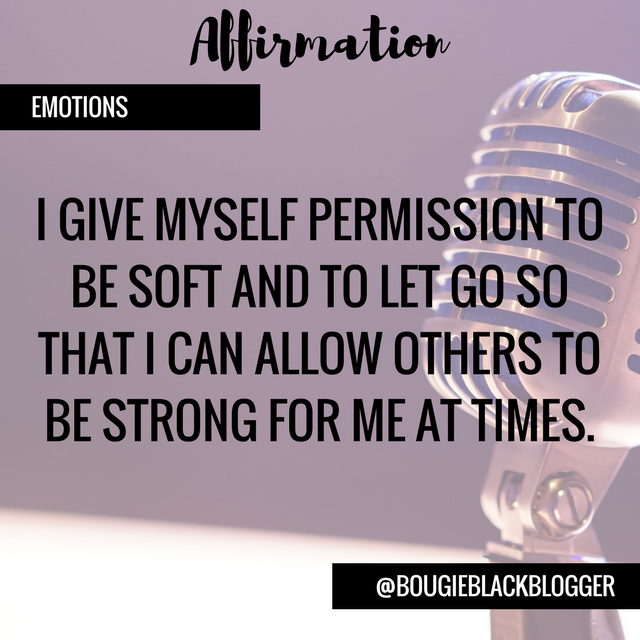 Emotional
I will feel the emotions but not be controlled by them.
When life is spinning out of control, I am at the center of peace.
I give myself permission to be soft and to let go so that I can allow others to be strong for me at times.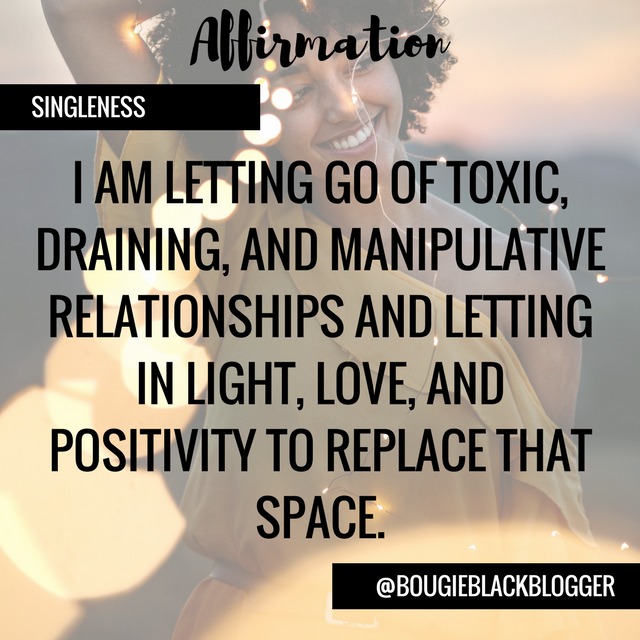 Singleness
I am my best company, I make myself laugh and embrace this time alone.
I will treat myself the way I want my future to treat me all day and every day.
I am grateful that I am alive filled with hope, an open heart, and an open mind.
I am in tune with self and can discern people's intentions with my life which will allow me to accept or reject their presence in my life.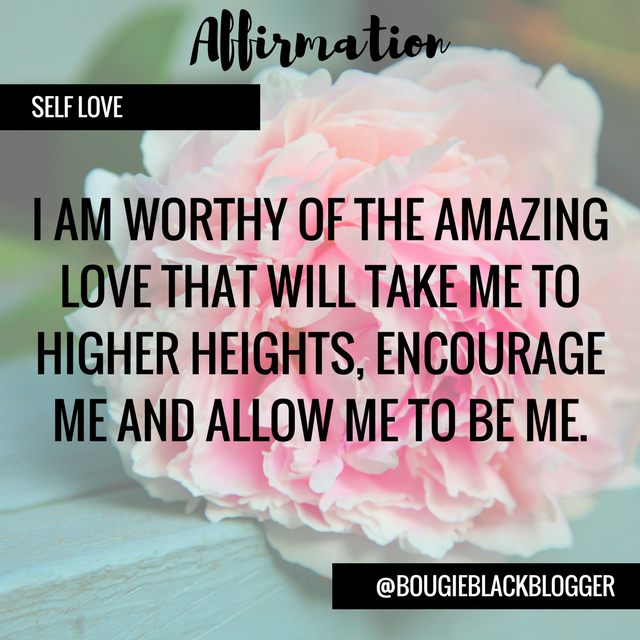 Self Love
I am worthy of the amazing love that will take me to higher heights, encourage me and allow me to be me.
I am at peace with my past and it is fuel for my future to give more, do more and be more.
I am overflowing with love for self and others.
Leadership
I will teach and lead others with my life: by what I say, by my demeanor, by my love, by my faith, by my integrity.
I am an encourager and inspire others to live their best lives.
I have the capacity to visualize, plan and execute with excellence.
Health and Wellness
I literally am what I eat- energy, clean and light, it fuels me for greatness.
My future me will be so appreciative of the choices I make today.
I am empowered that I can choose foods to heal and fuel me and makes me feel alive.
I have the energy to take time for exercise and will take advantage of that time.
Affirming Words to Create Your Own
How to start your affirmations:
I am _______________________________
I will _______________________________
I can _______________________________
I have ______________________________
Focus on the POSITIVE attributes… I am courageous and can do whatever I put my mind to.
Write them in a journal or sticky notes so that you can see them often! 
What are some of your favorite affirmations that helped change your path for good?
More positive, New Year type blogs: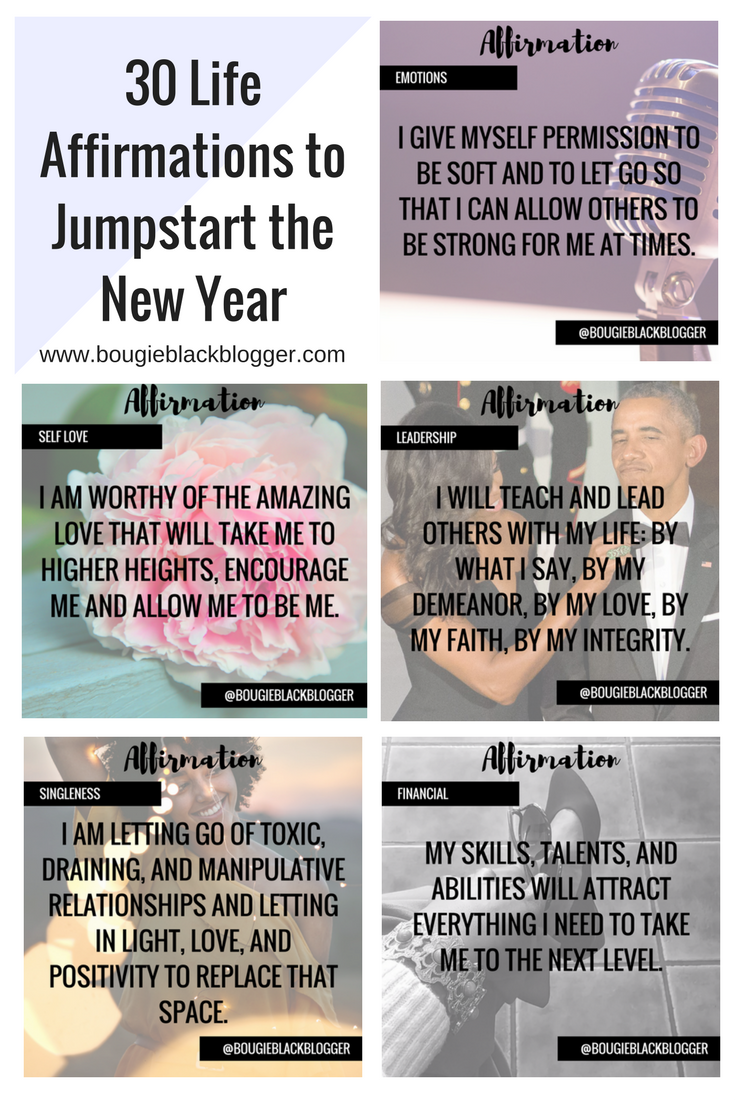 Thanks for reading the BougieBlackBlogger a blog to inspire and encourage. Contact me if you need Social Media Marketing a speaker for events or blogging assistance.