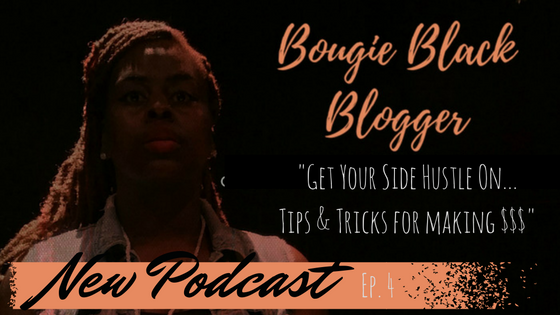 Are you looking to add some extra coins to your pocket this year? Well, my friend, George AKA Gmoney has some awesome tips for you! You can find him on Periscope where he is always on teaching and inspiring folks!
Listen to the podcast below.
---
Snippet from Your Board of Directors Aka People You Let In Your Ear
As a blogger and entrepreneur, I cannot have certain voices in my ear, voices that mean harm or have no idea. As a human-being there are certain voices that get weighed heavily and some very lightly like a best friend or co-worker. You and all the many hats you wear,  you have to decipher the voices you let guide you.
One of the biggest lessons I learned in my adult years was to "Tell Up" and that just means you talk with people in places where you are trying to go or who have been where you are at. It is hard to take advice from people who have no clue about anything you are doing.
The people in your life have a specific role(s) they have for you among other many ways they connect to you. For example, my mother, the many roles she has in my life and at different stages of my life such as a caregiver, nurturer, punisher and more. Right now, in this stage of life, her specific role for me is "Biggest Fan" and "Friend". The way she brags about me and gets so excited to tell people about me means the world to me.
Read more here.
Thanks for reading the BougieBlackBlogger a blog to inspire and encourage. Contact me if you need Social Media Marketing a speaker for events or blogging assistance.