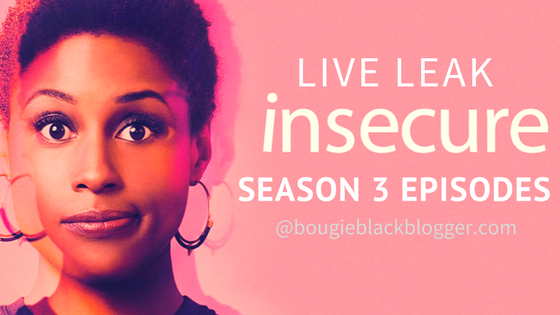 Yall, season 2 of Insecure was hella crazy right?! You had Issa working on her hoetation, struggling financially, professionally and emotionally! You had Lawernce hella oblivious to all the racial epithets, emotionally draining women and himself, trying to thrive but just running into brick walls. Molly out here thinking of master plans on getting those well-deserved coins, passing up a good man for a good in bed man (I TOTALLY UNDERSTAND). Dro over here playing games, we know you aren't in an open marriage using beautiful Molly. All the other characters, if you have seen the show you know what I am talking about! This is NOT A REVIEW! Aren't you ready for Insecure Season 3.
Insecure Season 3 Episodes
Ep. 1 High Key Broke
In this episode, We Got Yall went through budget cuts because the Trump Administration cut all funding for urban educational programs and because the principle decided to turn its back on a certain population, he whispered to ICE and the program got shut down leaving hundreds of students to not receive a proper education and fear their lives. We Got Yall shut down and now Issa is broke, carless but has a plan!
Ep. 2. High Key Exposed
In this episode, Molly and Dro, take a romantic trip to the Bahamas and everything is going well until Molly spots his wife at the pool. She doesn't tell Dro and tries to hide the whole trip. But Dro already knew she was there because they were there together. Watch Dro secretly see both of them on this trip! He is a genius… probably because he does this all the time,  that is why the Island people are so cool with him!
Ep. 3 High Key Fired
In this episode, Molly was given another award for the Most Urban Professional! They also gave her a coupon for a bucket of fried chicken. Molly goes off and her award was taken back. And like the title says, she was fired. But wait there is more… Lawrence and Aparna are going at it and their childish antics doesn't go unnoticed. One of them has got to go and guess who…
By the way, this episode reminds me of all the times the bosses would try to pacify you by doing silly things like buying you lunch or allowing you to take extra days off! NOPE I WANT MY MONEY! PAY ME WHAT YOU OWE ME!
Ep. 4 High Key Preggo's
This episode goes through a reminder of all the unprotected sex scenes of everyone! They all remember that they were so caught up in the moment and forgot to strap up! a few of them were not on birth control either! Two people are preggo! Is it Issa, Molly, Tasha, Aparna, or the two white girls?
Ep. 5 High Key We Want You
In this episode, someone is highly coveted. Ok, you guessed it Molly. But you didn't know that Candice, Dro's wife, was in on the whole thing! They have been setting Molly up from day one. Candice was unable to have a baby and Molly was the perfect vessel. The crazy proposition is wild! Will Molly have their child?
Ep. 6 High Key Therapy
Molly is losing it, Issa is losing it, Lawrence is losing it, everybody is losing it! They all agreed to go on a weekend retreat that will help them all through their problems. Things are salvaged and some things get its closure. But it was admitting that sometimes you need help that allowed growth and progress. Mental and Emotional wellness is nothing to be ashamed of!
Ep. 7 High Key Attorney's
Marilyn Mosbey, Michelle Obama, Kamala Harris, The 9 Black Newly Elected Women Judges from Alabama Javan Patton, Debra Bennett Winston, Shera Craig Grant, Nakita "Niki" Perryman Blocton, Tamara Harris Johnson, Elisabeth French, Agnes Chappell, Brendette Brown Green and Annetta Verin, Beyonce, Serena (and baby girl), Lena Waith, Anika Noni Rose, Cicely Tyson, Tracee Ellis Ross, and everybody black that is a woman star in this episode for the biggest sister circle, black girl magic having episode to lead a women's march because the world forgets about black women, they leave them out, they are not recognized, they are strong but sometimes are tired of being strong, because they are the most educated at the least paid, AND ALSO TO TAKE MOLLY'S OLD JOB/BOSS to court for so many reasons, one being unequal pay!
Ep. 8 High Key Relocation
In this episode, three stars are realizing the cost of living in LA is ridiculous and that even having a degree, a dream and experience still gets slapped up on that glass ceiling and that sometimes a change of scenery will be better than this place. Some have noticed that the directors of nonprofits that tend to be a certain type of one kind get paid 4x as much as the worker, it's not worth it. Some notice that distance from things that constantly remind you of everything, the good and the bad, that sometimes you need to distance yourself. Shameless plug… here are reasons why I left Minnesota from a single black woman perspective.
Bonus Episode High Key You ARE NOT THE FATHER!
In this episode, the two that are pregnant, Issa and Molly (surprised right), are guests on Maury. They also have with them, Lawrence, Daniel, Eddie, Dro, and Quentin for a paternity testing. The only two that are excited about it Eddie and Quentin. But who is the father? What will happen with relationships? Will Molly and Issa move in together and raise these children?
As you can tell, this is fake but I hope it was worth your read! If you had to predict what is coming next episode!
FYI, I have been watching and following ISSA since Awkward Black Girl and I absolutely love her, the cast and everything she represents. People actually say that I remind them of her! I would love to meet Issa and get on season 3 of Insecure!!  So what would be your predictions? What do you love about the show? What drives you crazy about the show? Comment below!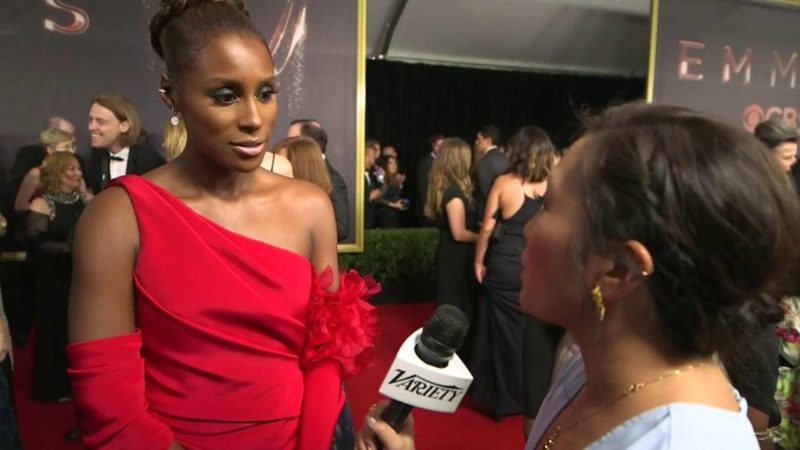 Thanks for reading the BougieBlackBlogger a blog to inspire and encourage. Contact me if you need Social Media Marketing a speaker for events or blogging assistance.