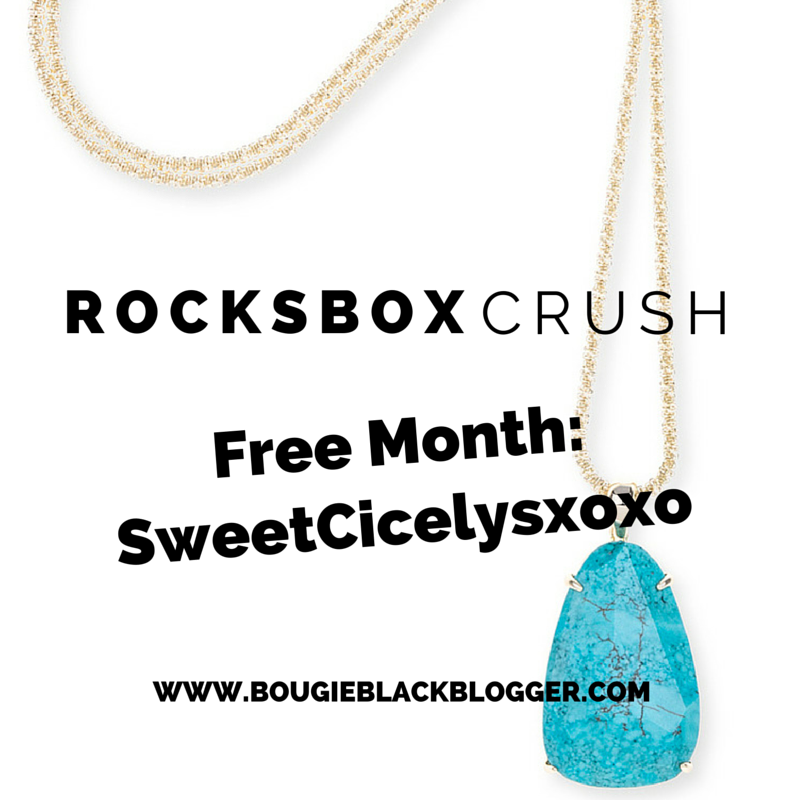 Hey beautiful people!
Wednesdays are made for winning!! And you my friend are definitely winning so congrats!
I have been using RocksBox Jewelry for a few months and they have some pretty dope pieces of jewelry that are affordable AND returnable. Not sure what I mean? Check this out, RocksBox to read more.
So I have an offer for you! FREE month of jewelry on ME!!!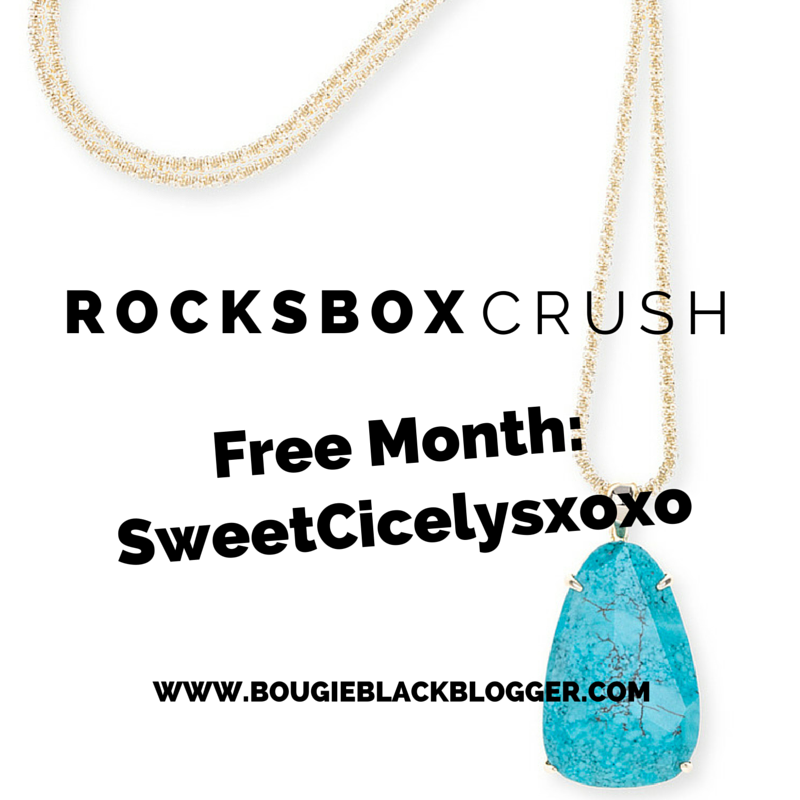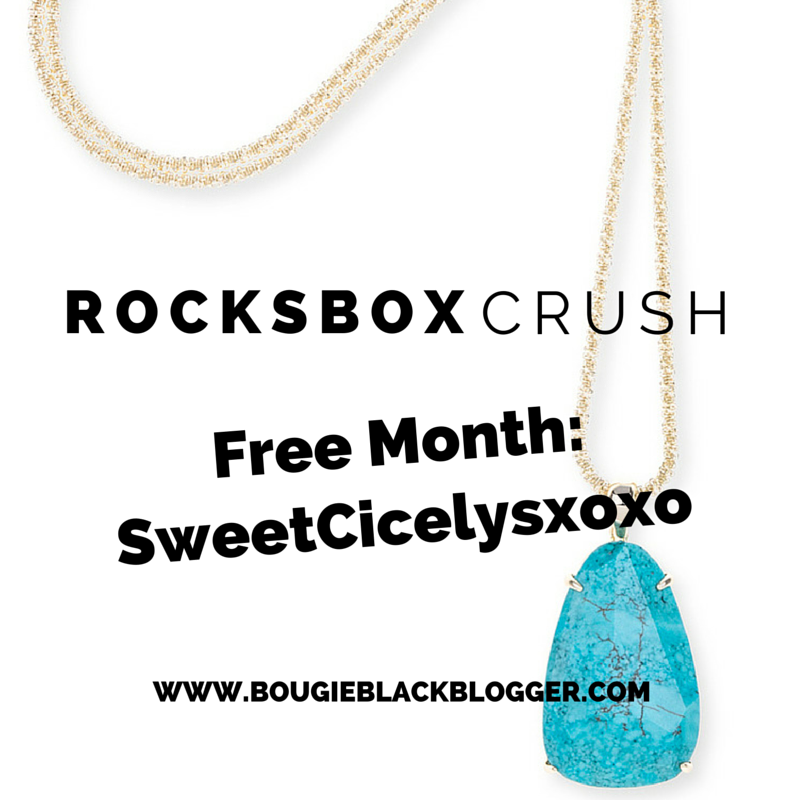 I am in a contest and want to WIN so let's create this WIN-WIN by you and I helping each other out!
What to do:
Click ROCKSBOX to get your FREE  month on me. USE THIS CODE: SweetCicelysxoxo 
Set your profile up and choose your style of accessories.
Share, share SHARE this post or my code  sot that we can share in the glory!
When you get your beautifully wrapped package, take a picture and tag me in it!!! This way you will be entered into a raffle to receive a SPECIAL gift from ME! So make sure you are following me on Instagram, Twitter or Facebook.
What happens if you do not like it?
That is easy- Use the free month up and then cancel! YOU ARE NOT LOCKED IN IT! So just try it out!
Got act FAST! Offer ends March 31, 2016
JUST IN TIME FOR VALENTINE'S DAY
Oh and FELLAS! This is a great gift for the lady in your life!!!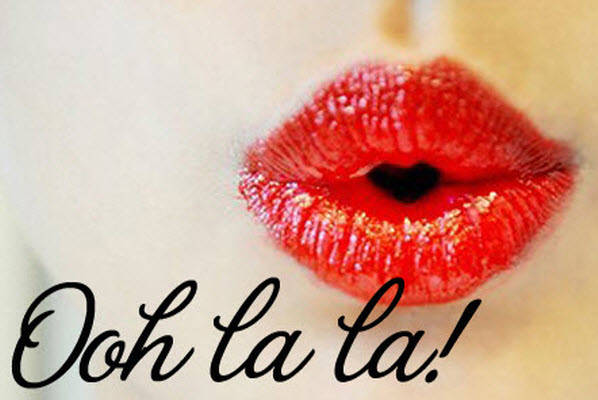 BE SURE TO SHARE! Thank you! 
Thank you!
CicelyRenee
Thanks for reading the BougieBlackBlogger a blog to inspire and encourage. Contact me if you need Social Media Marketing a speaker for events or blogging assistance.