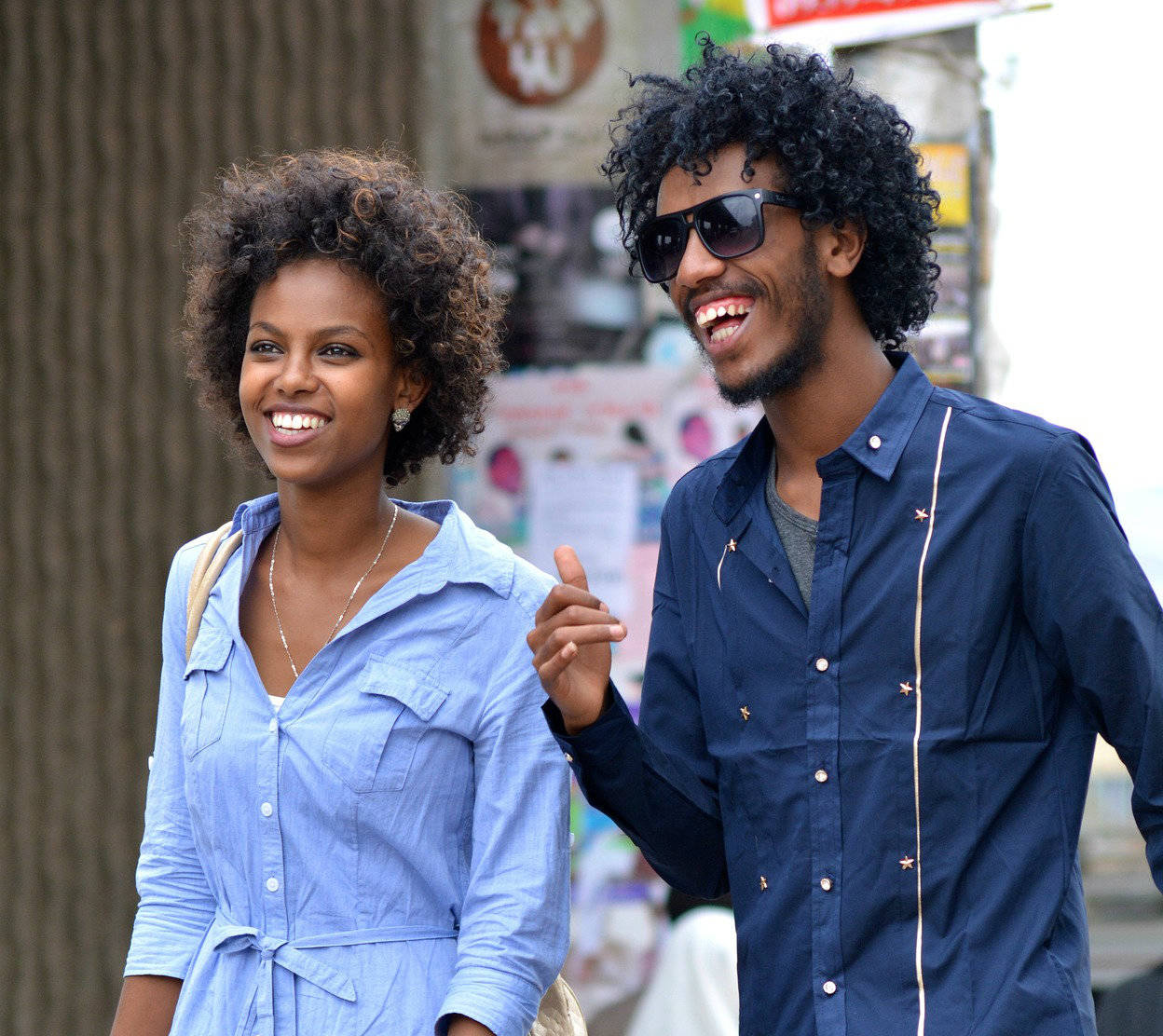 Guest Post
---
Modern black women face many challenges when it comes to finding a suitable match. Many of them complain they don't want to be 'raising grown men, and need a partner who is strong and confident enough to support them through life.
Men who want to date strong black women need to have both of their feet firmly on the ground and constantly work on improving themselves to keep up with the ladies. When a man stops expressing interest the distance begins and a strong black woman will stop feeling appreciated.
Meeting modern black women is easy. You'll find them in bars, restaurants, at the gym, and strolling about town, or you can meet them online in various chat rooms, on online dating sites or even on a party line. However, if you're one of those people who have found a black girl of your dreams you have a daunting task ahead, which is to keep her by your side.
Today we present the top 5 tips for dating a strong, modern black woman that will sure help you make your girl happy and up your game to show her you're worthy of someone like her.
Don't Be Needy
Modern black women like independent men who take good care of themselves. These girls also highly value their own independence and don't appreciate partners who are needy, clingy or are longing for a mother figure. Modern black women are not going to put up with arrogant men who compensate for their own insecurities with money, power or social status. Men who are strong yet grounded, polite yet able to stand up for themselves and their woman have a good chance to make a modern black girl happy. Guys who are insecure and have low self-esteem are doomed to fail.
Freedom Is Important
Freedom is highly important to modern black girls. If you want to date a modern black girl you need to be self-confident enough as to not be jealous and not stand in her way to live her life by her own rules. Seeing her girlfriends on a weekday and missing dinner, going on a weekend getaway with her single friends and not reporting to you every second of every day are all the things that you need to be prepared for if you want to make and keep your girl happy. Freedom to do with her time as she pleases as well as freedom to make her own choices, especially when it comes to the matters of her private life, such as work and family decisions are in most cases non-negotiable so you better get used to it.
Money Isn't Crucial
Anyone's financial situation can change overnight, and most modern black girls don't think that money is everything. Whatever your financial situation, the most important thing is that you are honest. Even if your pockets aren't flowing with money right now that can change too, and any union with a strong black woman has the potential to grow and make you a power couple. Rich or poor, you need to be honest, treat her well, show respect and never stop showering her with affection. When you have a stable relationship that is based on a strong friendship and mutual admiration, sky is the limit and you better be prepared for one helluva ride.
She's A Temperamental Girl
Keep in mind that your modern black woman is a very temperamental gal, and she can give you a hard time or make a scene when you least expect it. If you're having an argument and she's throwing things in your face you don't think are fair, you better tough it out. Also, whether she's right or wrong is besides the point. She'll try to prove she's right and even take out some big guns to do it if she has to. What you have to understand is that bottom line is she loves you, and everything she does, she does it from the heart. If she's being a little hurtful in the process don't lose perspective or forget the fact that she's still your girl.
Don't Be A Show-Off
Having a healthy level of self-confidence without being arrogant is a recipe for success. Showing-off and exaggerating your abilities, potential or financial or social status is definitely not going to impress a modern black girl. On the contrary, it will turn her off when she discovers you don't know where your place is or are desperately trying to compensate for something. Be yourself and let her see your true colors. If you want to have a stable long-term relationship honesty is your absolute best policy. Also, don't accept anything less in return. Compatibility and reciprocity go a long way in any relationship, and so does believing in yourself.
Are you interested in being a guest blogger email us at info@bougieblackblogger.com
Thanks for reading the BougieBlackBlogger a blog to inspire and encourage. Contact me if you need Social Media Marketing a speaker for events or blogging assistance.