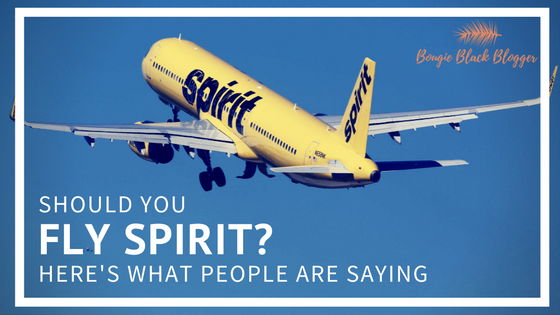 Hey beautiful people, Over the weekend, I was looking for flights for Thanksgiving  and of course, the cheapest one was Spirit. I contemplated, I weighed the pros and cons and decided to ask Facebook. They helped a sista out with some great insight on it.
I knew I wanted to fly comfortably and get a good price. Last time I flew from Dallas to Minneapolis the price was only $107 and I was spoiled. I wanted that same price but unfortunately, I was not finding it.
Spirit was offering a price of $160 and the next airlines were offering flights for $250, BIG DIFFERENCE. I wondered if I could take the possibility of losing my things or it getting delayed. But then I thought about the added fees and by the time it added up, I would be paying the same amount, so I declined.
So maybe you are looking to fly somewhere and want to know if Spirit is worth it.
Here are some questions to ask yourself if you want to fly Spirit or another one.
Is this a last minute flight and it is the lowest fare?

If no, you may want to continue with your search.
If yes, then this might be a great deal.

Can you get by with a backpack for your travels?

If yes, then you should be good!
If no, then know that there are a lot of restrictions on size, weight and more.

Do you want free soda and peanuts?

If no, then this is for you.
If yes, then you may want a different airline, because everything costs!

Do you mind if your flight gets delayed, your bags getting lost, or uncomfortable seats?

If yes, then you will be good to go.
If no and you want more security in that area, then keeps searching.

Is it a day or weekend trip?

If yes, this is good! The bare fare works.
If no, then you may not want to bother.

Here is what some people had to say about it:
Not worth it, You will end up paying more than $60 in fees
If the extra $60 is for Southwest I wouldn't even blink and go with southwest
 Don't do it! You will pay that in fees and you will be delayed!
 I will say that I have never had an issue with Spirit. I flew back and forth from MN to Houston several times and only delayed once. the delay was only 1 hour. I paid for my seats which wasn't very expensive to me and I have a fantastic backpack carry on that fit the guidelines. Spirit is a gamble but when i needed those last minute flights, they were the cheapest. Southwest and spirit are the same cost when it comes to fees. just compare the cost, and you will see. I will continue to fly Spirit until the drastically fail me.
I mean it is!

😬

if u taking a carry on

💼

, on the plane and not your entire life like some ppl try n do with a $15 spirit ticket.
Girl, you would be better off taking an Uber to where you need to go!

#

DontMessWithSpirit

Nope.

 Yes– depending on where you're going. Don't buy into their fees. I take a bag on the plane to avoid the baggage fees. When you can get a $23 dollar flight from DTW to Cali one way, it's totally worth it. They are cheap, and they tell you that. They tell you your fees upfront. People just don't read. They nickel and dime you, if you let them. But they are cheap and I fly them all the time w/out the drama. I flew into Dallas this year from DTW for $23 each way. Sign up for their emails. They send one out at least daily about the deals going on each day. They have sales every single week.

I will NEVER fly Spirit again!!! No amount of money is worth is. Especially after they nickel and dime you to death.

Only if you're going somewhere for a short weekend and can fit everything you need in a backpack! And bring your own water!!

Spirit Airline is like flying low class on Soul Plane!!!!
I won't fly spirit even if their flight is $1. They can keep it.
If you can get to a Spirit counter in the airport, the prices are unbelievable. For instance, R/T ATL-DC $28. R/T ATL-MPLS $75. R/T ATL-HOUS $120. These are flights I've flown within the last thirty days. No delays. My Mpls trip was a week. I was able to pack a backpack for the week. However, if I had needed to check a bag, an added $40-50 would still have been a good deal. The ticket agent told me that they sometimes offer $1 flights. A customer ahead of me last week paid $35 for R/t Denver to Miami. Again, these prices are only available at the ticket counter in the airport. I think it's well worth it. I'd rather spend my money when I get where I'm going.

😊

Gurrrrrllllll….out of the handful of people that I've known that have dared….let's just say 4 out of 5 have had some MAJOR issues…lost luggage, canceled flights are common…they even have a "SORRY" tag already printed…cuz they know they're not only low budget, they're low quality. PAY the $60! PLUS…they nickel and dime you…it costs for a carry on.

There was a lot more, but this paints a picture of how you want to travel. I wouldn't necessarily say don't travel with them, but when you need to then go ahead, if you can come up with more money for a more comfortable experience then you should do that. Here is What You Need to Know About Flying on Spirit Airlines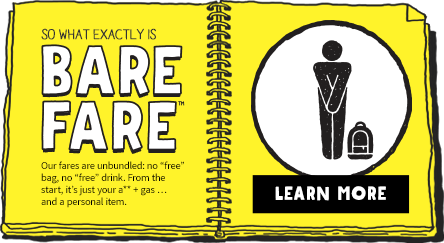 So you may be wondering if I purchased a flight with Spirit….. No, I did not. I actually found a ticket for about $10 more dollars but through two ONE-WAY tickets through different airlines. I figured, I will be in Minnesota for five days, I am going to need to pack a lot.
What about you, what has been your experience with flying Spirit? Will you fly Spirit or always opt for a different airline? Have any traveling tips? Comment below. 
Thanks for reading! Hope this helps!
Best,
CicelyRenee
Thanks for reading the BougieBlackBlogger a blog to inspire and encourage. Contact me if you need Social Media Marketing a speaker for events or blogging assistance.