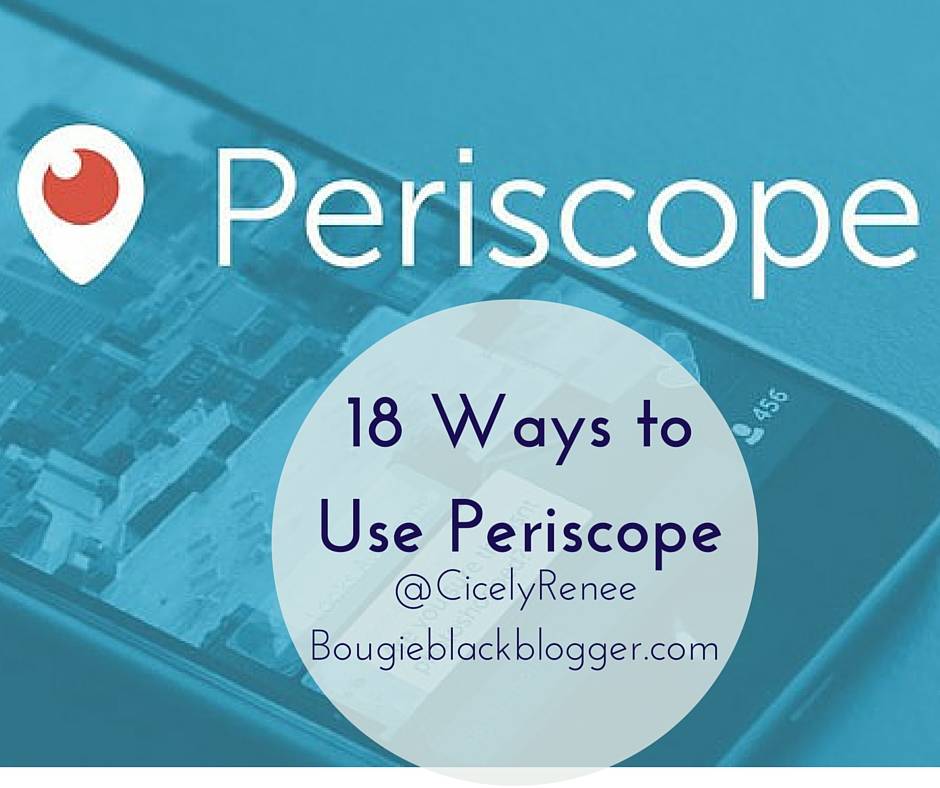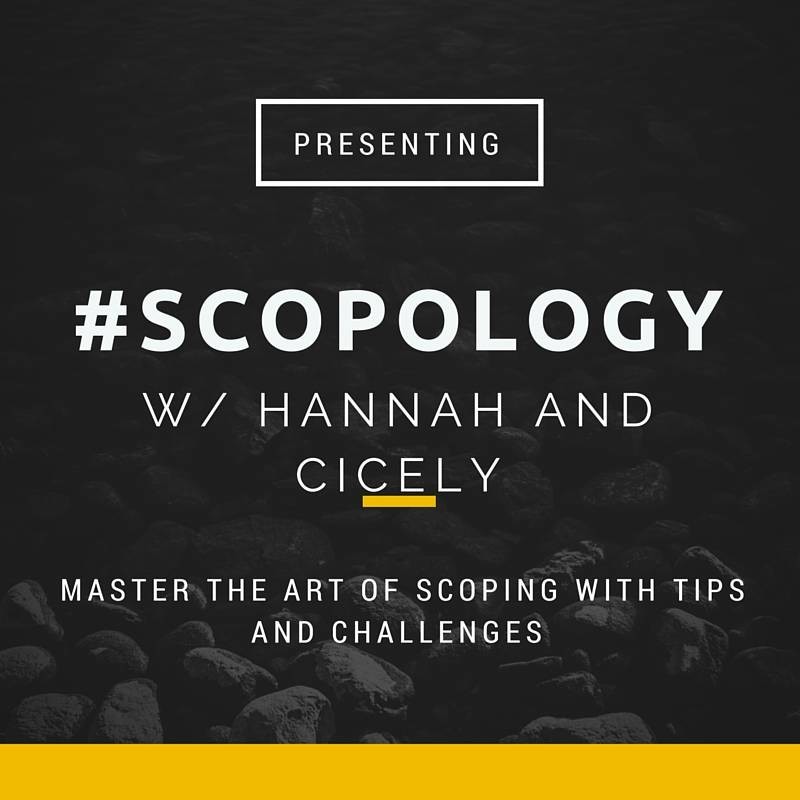 Greetings beautiful people!
Hope you all are feeling amazing! Last night I held a periscope brainstorm session. We gathered ideas on what people could scope about. There are so many people out there who may not know much about Periscope and what it is and there are others who want to scope but do not know what to scope about. If you want a tutorial, check out this one over at The Methodical Mom.
Hannah, my Scopology Partner shared this article of one of our scoping buddies where he used his periscope as a platform for showing houses for sale. Rick Hernandez, is a Broker in NYC and what he does is called #SCOPENHOUSE where he scopes live the open houses he is showing. He was also featured in CNBC, check out the article. GREAT IDEA! Brilliant in fact and that just made me think… what are some other ways people could use Periscope. Some ladies and I brainstormed live on the different things you could scope on.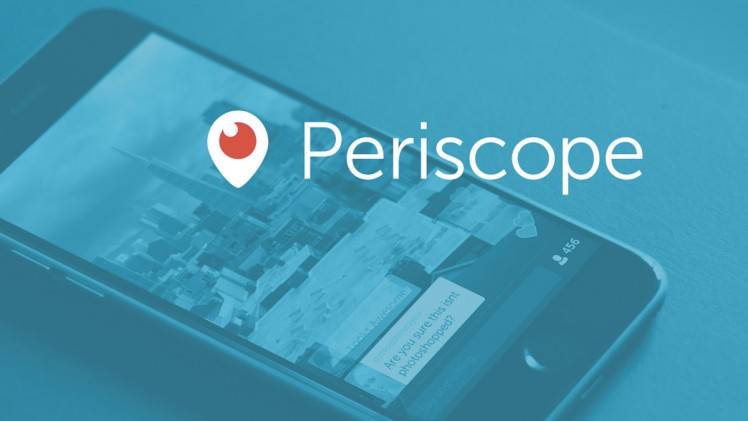 Here are some of them:
Periscope for Blog– I do this, I either scope first and get great content or I write and then scope about that. No matter what kind of blogger you are this would be a great platform for you to not only talk what you wrote but get more traffic to your blog.
Periscope for Business– Maybe you have a business you are promoting, show all your awesome new products or give a demonstration of how to use some product. This is great if you are not trying to spend those coins for making commercials or other expensive marketing promotions. This is also a great way for customer and future customer engagement and questions. This will hell build the trust in your company and product.
Periscope in the home– Maybe you are a foodie, minimalist, home decorator etc maybe you want to show off your home this is a great way to do it. Maybe you reorganized your laundry room and you want to show people how you did it or the results. People love organization and need ideas so use this platform to help others
Periscope for Coaches– life, business, relationship whatever kind of coach you are you can build a following here. People are always looking for help and guidance, if you have something to share people will listen.
Periscope for Life– In the video below I talked about how I could potentially use it for when I get back to dating. I would ask questions of what I should do and just date stories whether good or bad.
Periscope for conferences and live events– I watched this lady scope live at an amazing event in downtown Atlanta, I live in Minneapolis and so being able to watch and engage in dialogue was so much fun.
Periscope for travel– similar to the live events, maybe you are visiting a new city or country, scope about that, let people experience traveling in an affordable way 🙂
Periscope for Public Speaking training– since Periscope is LIVE  this is a great way work on your speaking skills and interacting with people. The discussion helps with thinking quick on your feet.
Other ideas
Fashion
Advertising
Book club
Life Events
Testimonials
Tuturing
Lessons
Brainstorming
Q & A
Ministry
What are some other ways you think you can use Periscope for your platform?
Here are the videos if you would like to watch (Beware, Periscope was hating on me so that is why there are 3 parts and why maybe the sound does NOT match the video:
  Part 1

Part 2
Part 3
Well if you are interested and want to Periscope come join us over in our Facebook Group Scopology with Hannah and Cicely. We share tips and challenges to get you scoping! For more information on #Scopology visit us here.
Periscope is in the beginning stages and you want to get in now, do not wait till it is too late and find yourself trying to get a piece of the pie! Just like Youtube, you see how that has expanded like a wildfire.
Please share and comment if you have any questions or suggestions!
Thanks for reading!
Peace and Blessings,
CicelyRenee
Thanks for reading the BougieBlackBlogger a blog to inspire and encourage. Contact me if you need Social Media Marketing a speaker for events or blogging assistance.