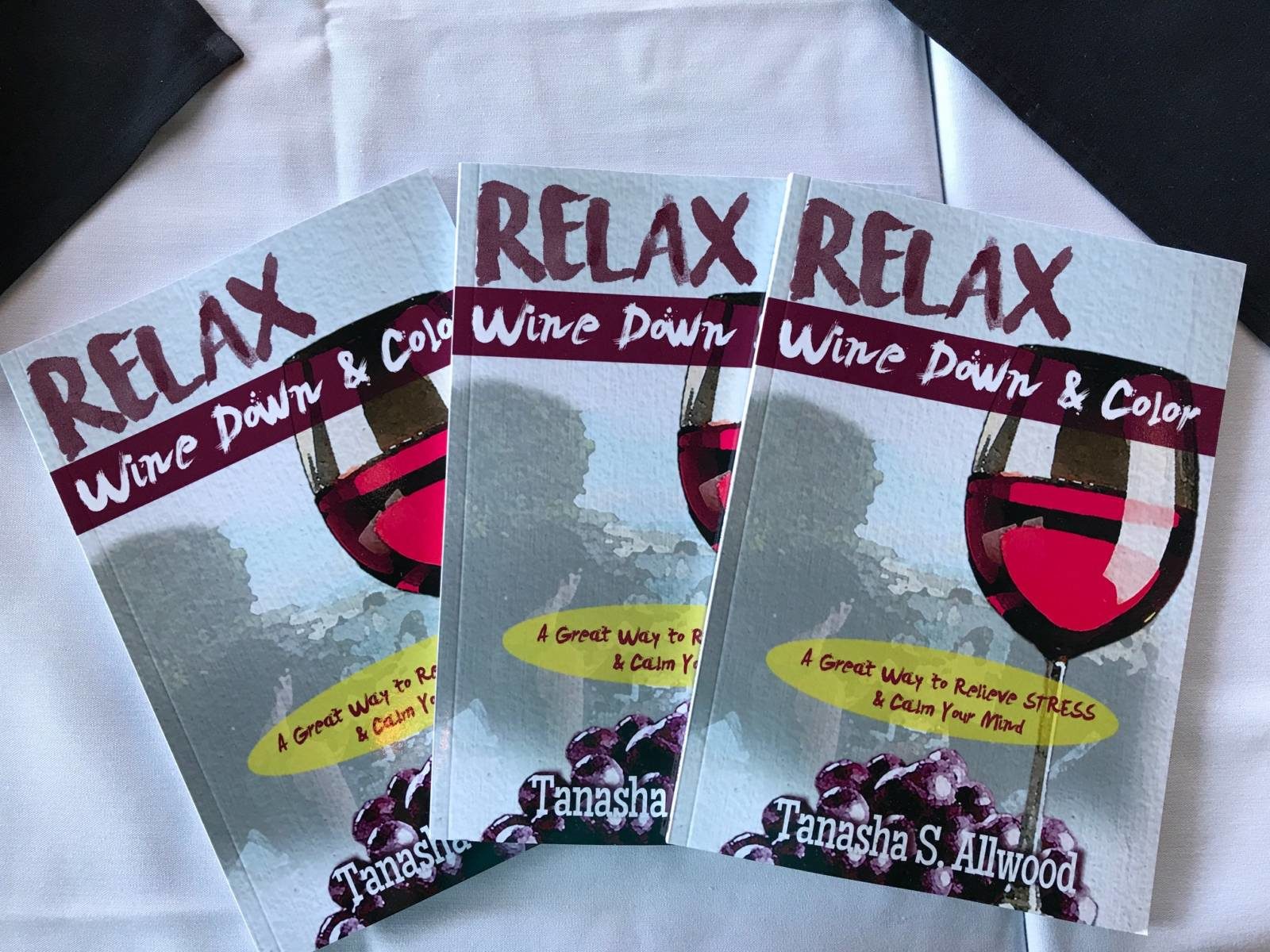 This is a sponsored post but all the opinions are my own. Relax Wine Down and Color a coloring book
---
Hey beautiful people,
The past few weeks have been a blur, working, churching, hosting events and more. Trying to maintain a social life as well as get some me time! Literally, my month of May has been booked solid, I am definitely not complaining but my body is not what it used to be!
It is the end of the school year which means lots of testing, plus meetings after meetings while teaching and getting everything ready for the last day of school. I have been catching myself get really short with people including students and that is not cool. I was so exhausted and stressed one day, one of my students came in, looked at me and with an attitude said, "Do you even want to be here?" Confused, I asked, "What do you mean?" He went on to say that I didn't look like I wanted to be at the school and working and for one, that was not true and two I didn't realize I looked how I felt.
I knew something had to change and quickly that needed to happen.
Now, if you are like me, you are a busy person with people pulling on you from every direction and you are exhausted. You need a break! Well, maybe you do not have the time you want to take that break and that is ok! I want to introduce you to this minimalist way of self-care. Not all the time do you need to go to the spa or take a trip to the beach! Sometimes, your break is 5 minutes, I suggest you take full advantage of that!
This minimalist way to self-care is called the RWC method, Relax Wine Down and Color 🙂 I borrowed it from Tanasha Allwood's new adult coloring book! She is the creator of Buzzed Art Nite here in Dallas. It is a paint and sip event hosted around the DFW area. Now that her new coloring book is out, people all around the world can participate!
RWC Method
Relax– Take a moment alone or whenever you have a moment alone take advantage of that. Don't pick up the phone or search the web. Literally, relax. Take deep breaths in and deep breaths out. Take your shoes off, slouch in your chair! If you can turn the lights out.
Currently, well, on Friday, I had to take the day off! I literally needed a break from everything, it was amazing, I woke up when my body was ready, relaxed then made pancakes and watched a movie before doing anything else! It was so needed.
Wine Down– For me, wine is my go-to source, but a good herbal tea is great! Sip on something that does not have a high sugar content. Maybe you are at work and there is coffee (my break room) sip on some hot coffee! Or some amazing fruit and herb infused water!
Currently, I am drinking this detox tea,

Color– I don't know about you, but coloring and doodling are so doggone peaceful for me. I remember being stressed at work, finding little scratch paper and I just started doodling, my heart rate slowed down, my breathing was calm and my mind had stopped racing. Something about coloring and painting and just creating is healing!
Currently, I am coloring this book, Relax Wine Down, and Color– the method that I talked about! You can color in it too by purchasing it on Amazon!
Now, who needs a super involved self-care ritual all the time? Sometimes you just need something quick without so many extra things involved.
Be sure to check out Tanasha's new coloring book, Relax Wine Down and Color and work on minimalistic ways to make sure you are incorporating self-care into your everyday life.
What are some minimal ways you practice self-care? Comment below! 
Peace and Blessings,
CicelyRenee
There are affiliate links on this post, which means, I will get a couple of coins if you decide to buy.
Thanks for reading the BougieBlackBlogger a blog to inspire and encourage. Contact me if you need Social Media Marketing a speaker for events or blogging assistance.