(Sponsored post but all opinions are my own!)
Hey beautiful people,
My Pretty and Its Ugly Truth written by De'Vonna Pittman, reveals her very personal and raw experiences of being plagued by incest, sexual abuse, controlling relationships and the effect it had on her life. – Menia Buckner
My Pretty and Its Ugly Truth is 292 pages of real life experiences spanning from the childhood of a survivor! I have had a chance to peruse the book and it is deep yall. It is a memoir, which means it is a true story. Because of the topic, it may be hard for some, but taking this journey and seeing life through the eyes of a young girl growing up in Ford Heights, IL, the poorest suburb in America will definitely be an eye-opener and a tearjerker, but will, in the end, have you praising God.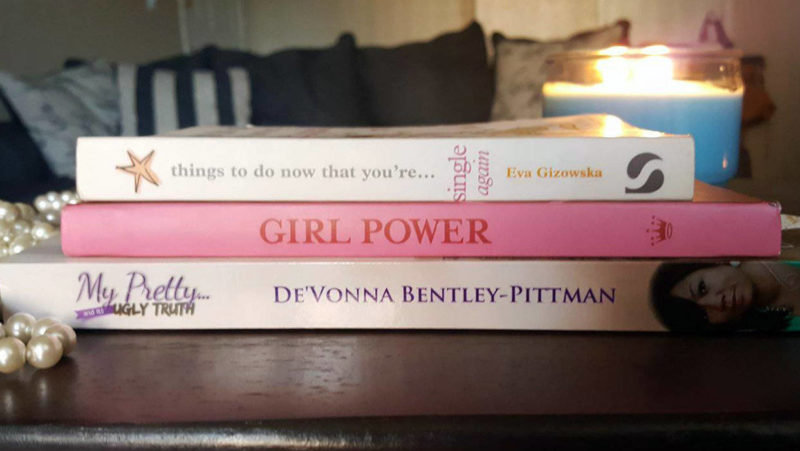 This month at my church, the children's Life Application lesson is on Forgiveness, and that means forgiving those who wronged you without making them pay. This is so fitting in relation to the memoir and Women's History Month. Although I am excited that we celebrate women and their accomplishments throughout history, I wonder why women couldn't be treated equally from the beginning. My Pretty and its Ugly Truth reminds us of all the injustices in our world, but we get to celebrate the victory of a survivor, and we get to encourage others to move toward their own healing. In this memoir, you will witness how forgiveness played a huge role in the life of De'Vonna Pittman.
The succinct chapter titles The Fight For My Life, Let the Games Begin, An Epidemic, What Kind of Love Is This, and Unrealized Capacity, will have you flipping through the whole book, not even realizing you've finished it!

De'Vonna Pittman is a public speaker, community engagement specialist, and consultant. Her message has a strong focus on empowering women, children and their families to grow and create healthy communities. She specializes in providing training to community groups, students K-12, organizations, and churches. She is an author, blogger, and international public speaker who infuses community engagement into social justice issues. She has over twenty years of experience working in diverse communities, and understands, responds, and reacts to chronic issues that affect human capital, our most important asset.
Her Memoir "My Pretty and Its Ugly Truth" has catapulted her into the spotlight as an advocate for those suffering from sexual injustice. Her book is used as a tool to bring continued awareness to this issue. In 2012 the Minnesota State Arts Board published excerpts from her book to bring continued awareness to victim rights.
In what ways do you plan on continuing this work?
I plan to continue to speak out against sexual injustice against children. It has always been my goal to tell my story in a way that brings peace and freedom. Everyone should be provided a safe space, and a bridge to heal from childhood trauma in a healthy way. I pray my testimony provides this for many years to come.
Writing has always been her passion… "Sometimes I'm simply sitting around, and profound words find their way through my pen and onto paper."
"Shame is such a powerful element of abuse, so powerful, that it causes even witnesses to retreat. Silence breeds abuse and if we don't expose abuse, we give power to it. And, when we give power to it, we create opportunities for it to happen to many others over and over again. No predator deserves that kind of opportunity."
-De'Vonna Pittman
Where can they buy the book?
They can buy the book here.
Follow De'Vonna
Guess what? I am giving away one book, My Pretty and its Ugly Truth. 
How to enter:
Peace and Blessings,
CicelyRenee
Thanks for reading the BougieBlackBlogger a blog to inspire and encourage. Contact me if you need Social Media Marketing a speaker for events or blogging assistance.