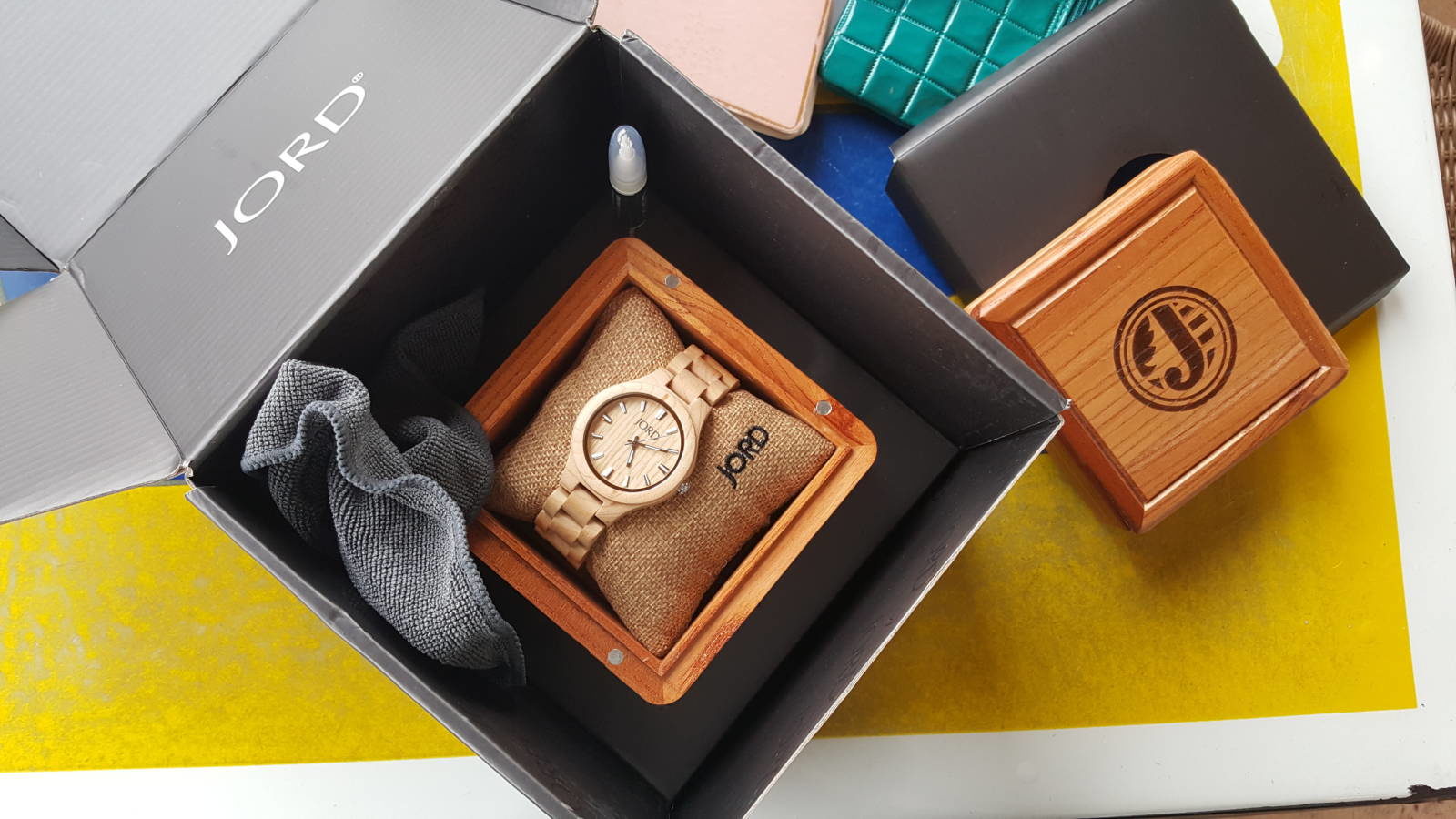 This is a sponsored post partnering with Jord Wooden Watches but opinions are my own #jordwatch #woodwatch #springstyle #springaccessory #styleguide #springblooms
Hey beautiful people,
Do you know or are you someone graduating this year? Can't believe where the time has gone? Can you believe it is 2017? Time flies when you are having fun!
But seriously, time is one of my most precious commodities and I cannot stand when someone wastes my time. One thing I stress to my students is that once time has passed, it will never come back. I also tell them that I don't want to be 75 years old wondering where the time went and regretting I didn't do anything amazing with my time here on Earth. Not sure if they comprehend it yet but hopefully they will before it is too late.
Because time is precious, I wanted to give you a few tips on time-management because like I said, once it is gone, that time will never come back!
College Time-Management Tips
Tip 1: Multiple reminders on multiple mediums: As much as I try to use the paper and pencil method in a planner, I still struggle with following it. Becuase of that, I use my calendar on my phone, my work calendar, to-do list and more.
Tip 2: Watch what you are wasting your time on: Yes, binging on Netflix or late nights relaxing in the lounge is fun but is it productive? I remember staying up late in the dorms watching DVD's or chatting was awesome, but when it came time to wake up and go to class, I didn't want to and if I did I wasn't paying attention in class.
Tip 3: Schedule your classes around your most productive and alert times: If you are not a morning person, don't schedule a lecture at 8 in the morning you will fall asleep. Don't do like me and go out on a Wednesday night and have to be in the planetarium at 8 am to watch the stars in a dark, dark room and fall asleep, don't be that person!
Tip 4: Enjoy the moment: College is a great experience, take advantage of every opportunity to expose yourself to all the amazingness life has to offer. Don't stress out, don't try to cram everything in at once and live in the moment!

Getting Your Adult On Time-Management Tips
Tip 1: On time is late, early is on time and late is unacceptable: I learned that motto when I was volunteering at City Year in Miami.
Tip 2: If you are already late, no use in rushing especially when driving. I CANNOT STAND drivers that ride my tail, cut me off or fly past me because they are late. I know you are asking, How do I know that they are late? This is only one of two logical reasons for you to drive crazy like that, either you are late or someone is having a baby and you don't want it to come in your car!
Tip 3: Put in cushion time for everything, give yourself enough time to get lost or get stuck in traffic. I even give myself cushion time for my morning alarm so that I can snooze and feel like I had more time.
Tip 4: Set a dollar amount on your hours of life, "…I continue to assign a dollar amount to my hours, and I recommend that anyone else who regularly juggles tasks do the same. If you look at the first hour of the day as, say, $100 instead of 9 to 10 a.m. on your calendar, it becomes easier to prioritize important tasks by planning your hours, days and weeks around major objectives. It can also help you cut back on time-sucking activities that you might have thought were worth your time, but in a new light, simply aren't worth the money." Entrepreneur.com
Tip 5: Learn Work-Life Balance: this might be a lifelong learning journey because I am still working on that.
I am excited to add to my sources for tracking time on my new Jord Wooden watch! We partnered up and I wanted to share this gorgeous, natural wood watch with you!
It is the perfect gift for graduates and the perfect gift in general and you can get it engraved!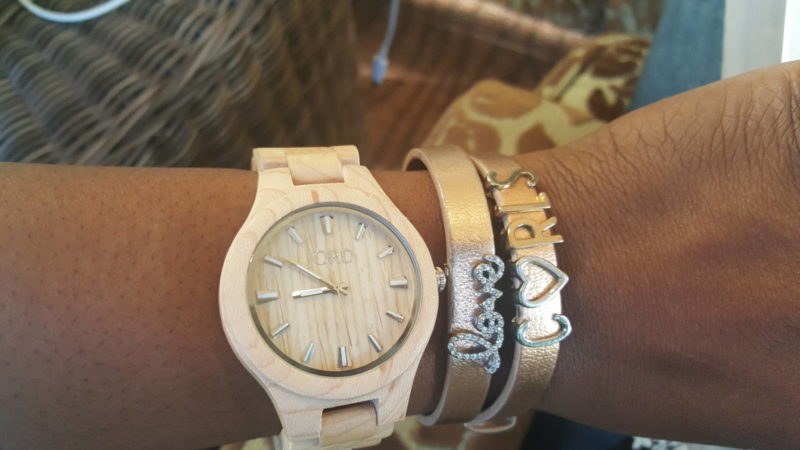 When I recieved the watch, it came in a sleek black box and I felt like I was opening a present! It comes in a wooden box for safe keeping.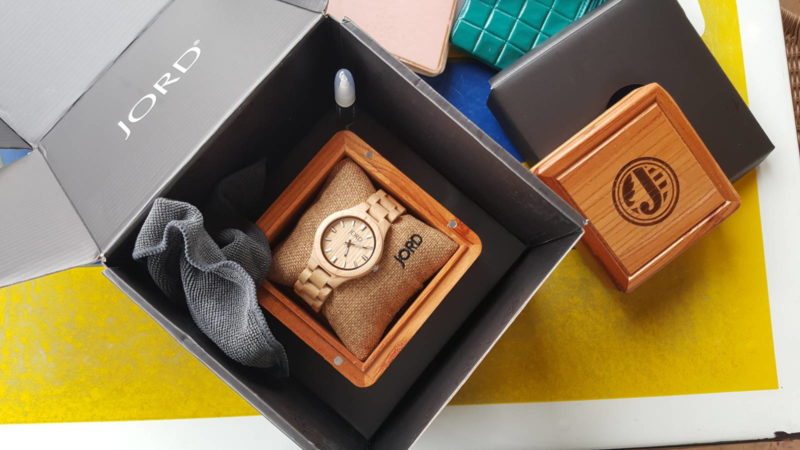 It also comes with a cleaning solution and cloth. The watch is snug around this burlap pillow! The presentation is EVERYTHING!
I sent the measurement of my wrist and they sent the watch that fit perfectly, not too tight not to loose!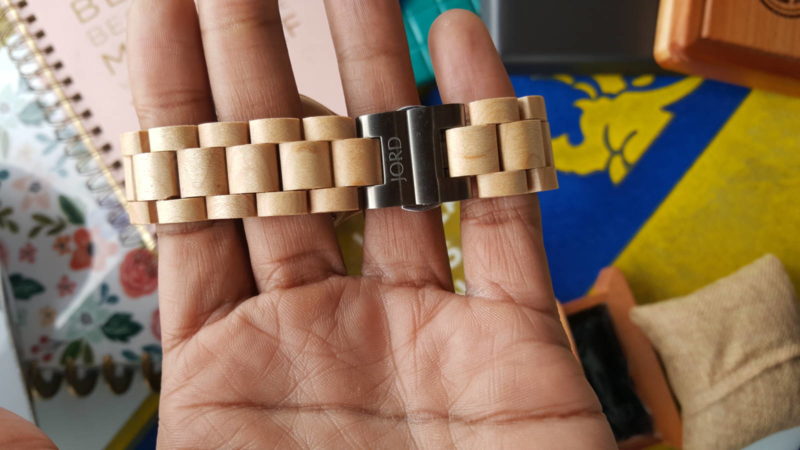 Are you in love yet? I KNOW YOU ARE!!! BUT WAIT THERE IS MORE!!!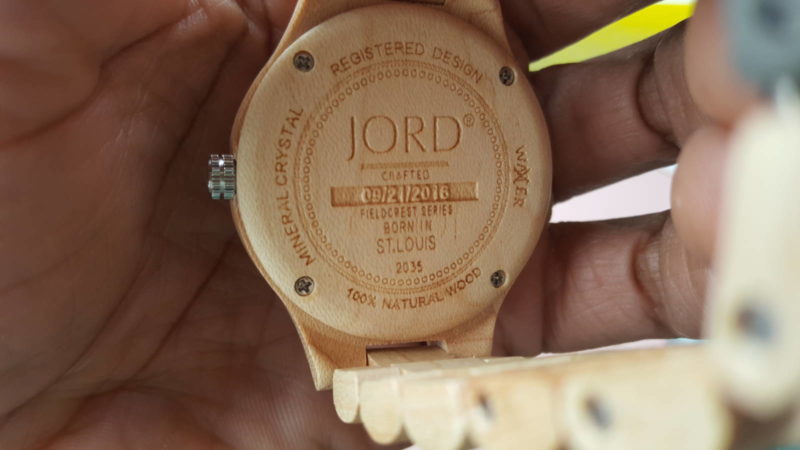 Jord and I are giving away $100 towards a Jord Wooden Watch
The winner will receive a $100 e-gift code to our site! All other entrants will receive a $25 consolation e-gift code at the close of the contest. 
A FREE WATCH IS NOT PART OF THE CONTEST!
Contest ends at

11:59 CST

04/30/17

and both gift codes expire

07/30/17
Click
here
to enter the contest!
Check out the women's watches
Check out the men's watches
Do you love my watch? Check it out here.
Don't you think this will make the perfect graduation gift? Let me know what you think in the comments section! Be sure to share with your friends and family!!!
Peace and Blessings,
CicelyRenee
Thanks for reading the BougieBlackBlogger a blog to inspire and encourage. Contact me if you need Social Media Marketing a speaker for events or blogging assistance.