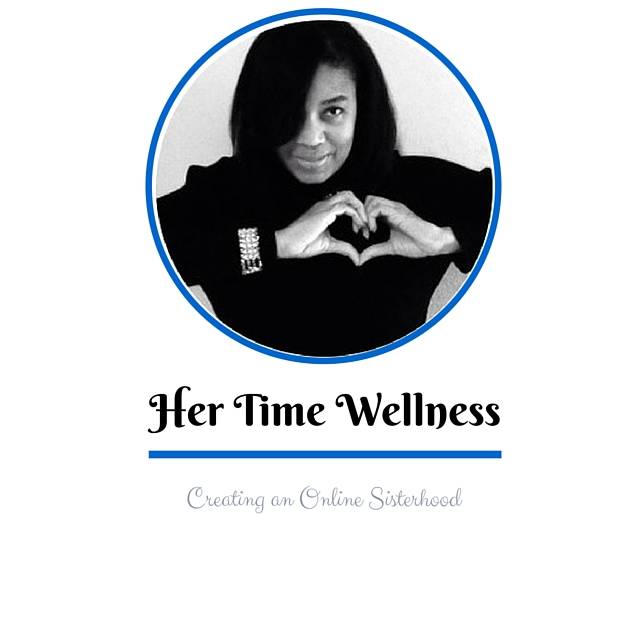 Her Time Wellness a Bosses Who Slay Story
Be sure to check out the last Bosses Who Slay story with Tamika Newhouse
---
I grew up the only child but I had surrounding me, many cousins and aunts. I had many friends growing up and most of them were female. As I grew older I noticed how females interacted with other females and it was mostly in a negative way. I saw many girl on girl fights, girls talking about other girls, and girls that just were not promoting sisterhood. I had a few confrontations where it made me retract into a shy and passive girl. Then I began to have superficial relationships that did not go to levels where a deeper connection would have been made. I was missing that sisterhood.
I spoke with Annette Ross-Webb who is the founder and owner of Her Time Wellness. Her Time Wellness is a paid affordable membership that provides a platform for peer support in all stages in everyday life challenges and stresses that women face in health issues, relationships, parenting, professions, and other challenges that life brings us. Read more on Her Time Wellness on the site.
Annette and I talked for about an hour where it jumped from her business, to social media, and other topics. I enjoyed the fact that we shared similar values and goals which is to encourage women and to be a resource. So this meeting happened by fate. Together we can do more and I am excited to have interviewed her and share her story and business.
Why did you start this business:
It comes from my own personal experience facing medical conditions. I had the support but not from people that have not been through what I have experienced. People that you know are there for you but they do not truly understand how you really feel. I had true feelings and they needed to be validated, I could not get the support. Women should not feel alone. THey need to be able to connect with other women who have that connection.
How it works:
You would sign up for a monthly or yearly membership. If you are interested please use my discount code for a FREE MONTH, type 'bougie' when signing up.
You choose your username
And jump right in
There are many forums on many different topics. Some include:
The idea is to create friendships with users from all over, people you may not have ever spoken with and women that have been through similar situations.
There is the opportunity to create Meet Up Groups in your communities and take it offline.
This helps to bring women together to connect and then from those connections to build community within a community.
I got really excited because when I went through my divorce, I was seeking a community that share a similar circumstance. I found a group but I did not feel like I fit in so I left. I never really did find that community. While talking with Annette, I realized how much Her Time Wellness is needed. So many women are out there who need to talk without having someone trying to fix it or brush it off.
One thing that is amazing is that it is confidential which keeps it a safe space. In private and closed Facebook groups they get your name and can try to find your profile and see your friends list which makes it more unsafe. I am involved in some groups for divorced people and when I make a comment I get inboxed messages from men asking to be my friend and that is not what I was looking for. I did not feel safe and I end up blocking a lot of people. I am very excited about this new online, safe sisterhood.
Vision for the future:
I want Her Time Wellness to grow across the country and then globally.
Words of wisdom:
You Are A Priority, which is her motto. Women need to take time out and put themselves first. We are always giving to others, we need time for ourselves.
---
If you know someone that could really use a safe place to be able to open up in different areas, I think you should forward them this blog post. There are resources out there that are affordable and Her Time Wellness is one of them.
All you have to do is try and because Annette and I are cool she is giving my readers a FREE MONTH with the checkout code 'bougie' I dare you to try it out. No strings attached.
I am heading over to sign up join me! Also, check out her Facebook page to keep encouraged.
Thank you for reading, if you haven't already please subscribe, comment and share. It would mean the world to me if you did.
Peace and Blessings,
CicelyRenee
Are you an awesome entrepreneur doing some great things in your business, community and world? If so, I would love to interview you! Please email me at cicelyrenee30@gmail.com
Thanks for reading the BougieBlackBlogger a blog to inspire and encourage. Contact me if you need Social Media Marketing a speaker for events or blogging assistance.