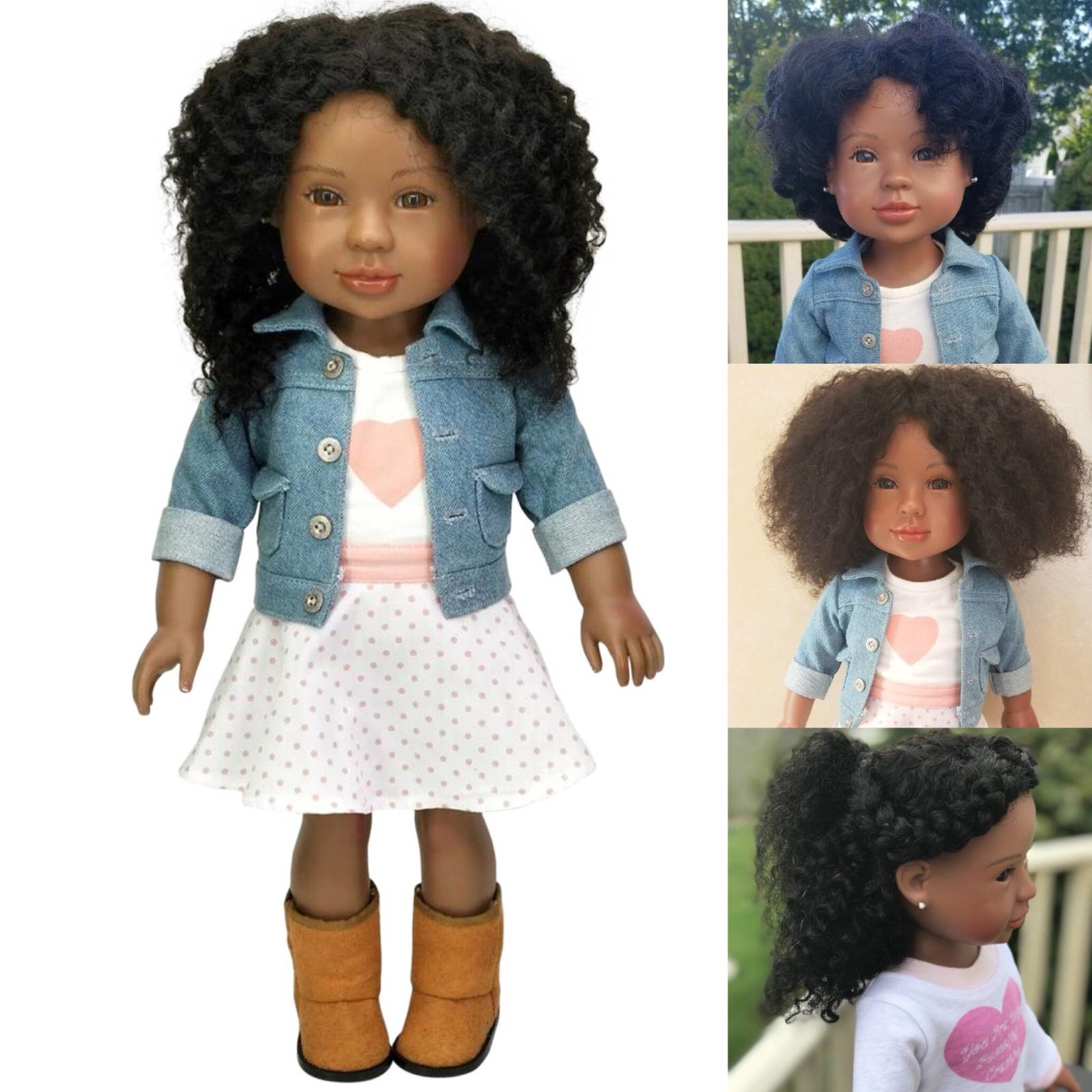 Sponsored Post but all opinions are my own. Brains and Beauty Dolls

---
There is nothing like seeing representations and reflections of you in stores, on shirts, on tv, in books and everywhere you look. It feels great! The black community is doing a lot to make it possible and more accessible!
What I love most about me as a black woman are my thick lips, wide nose, highly melanated skin, thick natural hair. When I had black dolls, they were my skin color but didn't have the features that screamed, "I'm black and I'm proud."
I ran into Niya Dorsey, who makes these beautiful dolls that have black girl features! I am too excited! Here is what the creator of Brains and Beauty Dolls.

From the creator of Brains and Beauty Dolls:
One day my one-month-old daughter and I were at home in the bed cuddling, as I stared at her beautiful face and started to talk to her. I told her how beautiful she is, how I could not wait to have tea parties with her, get mani-pedis together and how I want her to grow up and follow all her dreams, become a leader and so on. Suddenly, I got an epiphany, a doll is a girl's best friend. As a child, do not remember seeing or having a doll that had the beautiful features of girls of color. I was not big on the Barbie dolls.  The other dolls I  had, I would feed, change their diapers and comb their hair.  It was not always easy styling their hair. I decided I do not want a doll that teaches my daughter how to be a good mom, I want a doll that encourages her to believe in herself and to achieve her goals no matter what. At that moment,  I decided to create a doll for girls all over the world.
I created an 18-inch doll whose look is based on my daughter's features. First, I reached out to other mothers and asked, "If you had to say something encouraging or positive to your daughter, what would you say?" I took my time and read every response and created a list of twenty empowering words.
As a result, I created a doll that speaks empowering phrases. I believe the right words are powerful and encouraging and have a positive impact on our little girls' lives. Today, many young girls suffer from low self-esteem due to society's negative perceptions, bullying, and lack of encouragement. I want to help develop self-awareness and positive self-esteem in the lives of little girls with the help of my dolls.
I designed the doll to have real human hair to allow little girls to play with hair that is similar to their own, that is fun and easy to style. I named the company Brains and Beauty Dolls, because our dolls represent intelligent and beautiful young girls everywhere. Our tag line is, believe, empower and achieve in style. I want them to believe in themselves, empower one another and achieve their goals in style. Our goal is to inspire little girls to embrace their uniqueness, individual beauty, intelligence, culture, and leadership abilities.
On the website, you will find shirts, PJ sets, dolls and more!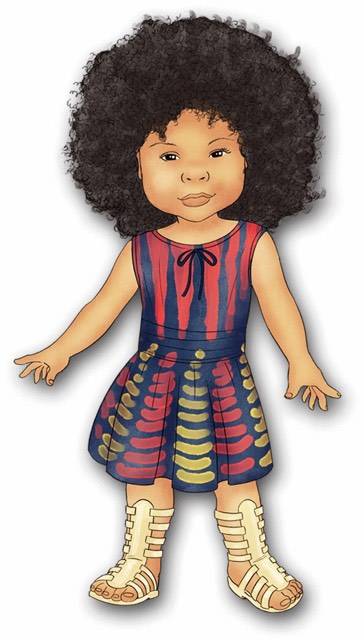 Visit them on Facebook and check out their website for more information.
What do you think? Aren't they cute! 
Thanks for reading the BougieBlackBlogger a blog to inspire and encourage. Contact me if you need Social Media Marketing a speaker for events or blogging assistance.