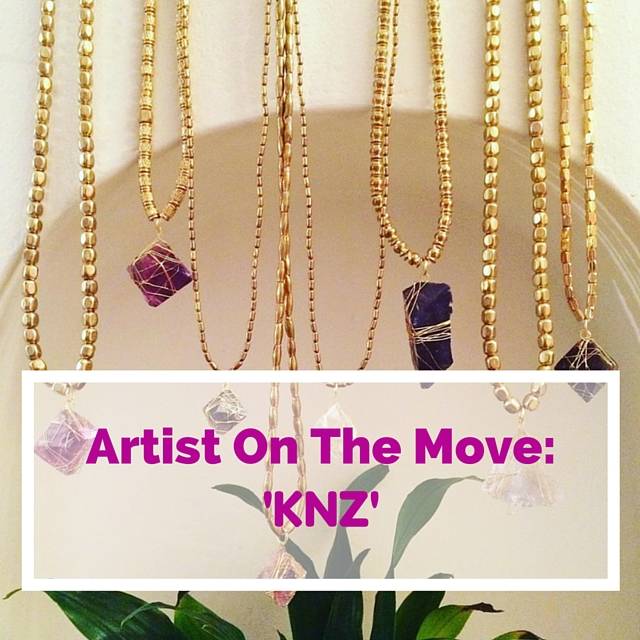 Artist On The Move: KNZ
---
So this post like other posts are very special to me! KNZ and I went to college for a couple years together in this small little boring town called Marshall, MN. We both realized we needed to get out of there. I have been watching KNZ over the past years as she posted about her art and jewelry and I was so inspired and excited for her. I am telling you what makes me happy is seeing people walking in their passion and living life in the best way. So I do not know if KNZ knows this but I am really encouraged to pursue my passions because of her and some other people as well. You will see post on them later so you have to come back!
I am so excited to get to know her a bit more through this interview! Well enjoy and please share. If you haven't already, check out Artist on the Move: Vie  Boheme singer and dancer.
Tell me about who you are, where you are from, hobbies, passions, favorites etc.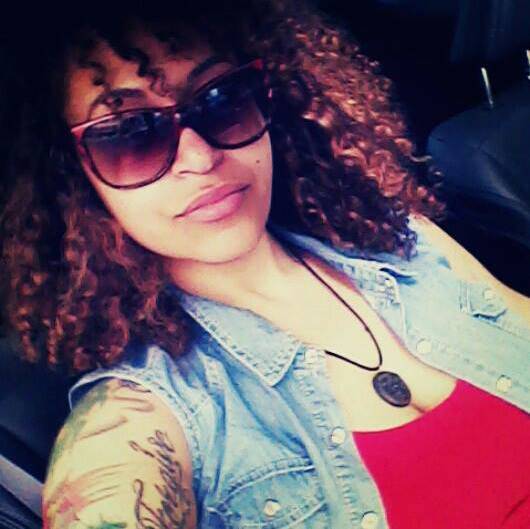 I am a woman of color from South Minneapolis who goes by the artist name 'KNZ.' pronounced Kenz. My hobbies are reading,creating various forms of self-expression, and self-growth. I'm quite passionate about creating artwork and jewelry for people of color; we look around and are inundated by images of Eurocentric beauty standards, and I'd like to spread a message that black and brown beauty is equally as desirable and valuable.
When did you realize you had talent and how did you and your family go about cultivating your talent?
I've been artistically inclined since a very young age. My mom was an art history major and although she doesn't practice art as much as she used to, or as much as I would like her to, she's an extremely talented artist and so it's needless the say that when it comes to me – she get it from her mama. My family and friends have always been supportive and encouraging in my art endeavors.

What is your favorite piece? Why?
My favorite painting I've done is probably of Nina Simone and was inspired by the song 'Strange Fruit.' It's a very powerful song and piece, something that I'm proud of. My favorite mixed-media piece I've done is a series I'm currently working on, "On the Shoulders of Giants", and features Harriet Tubman on a pedestal, with train tracks leading to pyramids, or the Promised Land, behind her.
Where do you get the most inspiration for your work?
History. History inspires my work, music lyrics, any prominent figure from the Black revolutionary movement, race relations, the cosmos, poetry.
Have you taken any classes to perfect your skills and talents? Why or why not?
I have not taken any classes, mostly due to lack of time and money to pay for them. I would love to receive some training to refine my skills, but I'm doing pretty well being self-taught. I can't complain.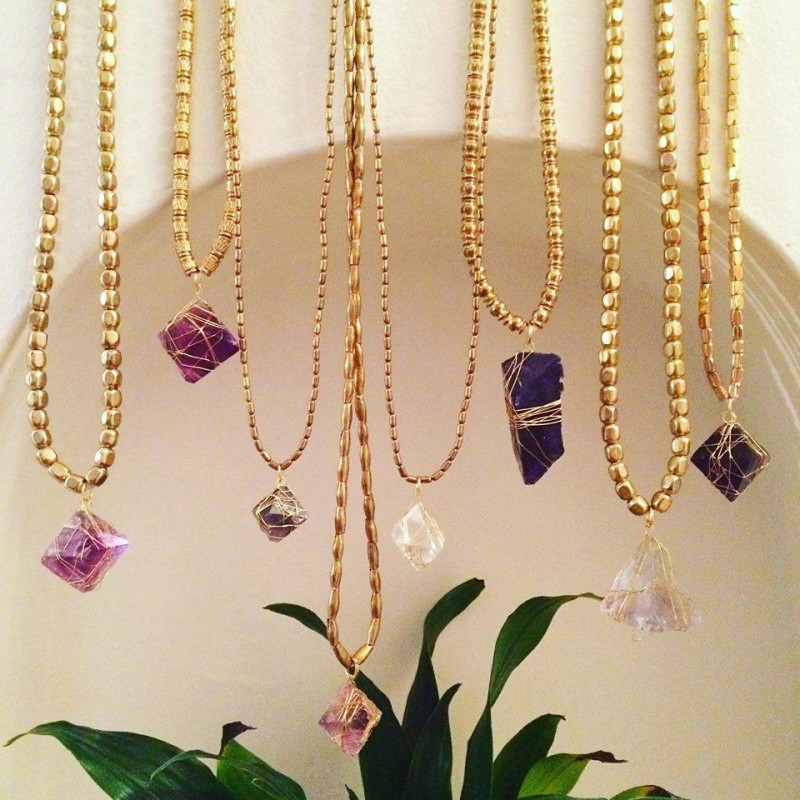 What advice would you give someone who is new to your area if talent?
Don't doubt yourself. Just do what you feel, without worrying about if it's good or bad. Don't place limits or judgements on yourself.
Do have fun with what you're doing. If your goal is to make money, reach out to local shops and galleries. Network with other artists, they're great to bounce ideas off of, have useful input of their own. And most important – fellow artists share a common bond and usually end up being great friends.
What new skill or technique would you love to learn and why?
I'm looking to learn PhotoShop, Illustrator and InDesign so I can branch out into digital art. It's just the next level of where I'm headed!
Nugget of Wisdom:
Do not take it personal if someone doesn't like your work – the next 10 people will. If you receive a critique, let it roll right off and pick out what you can use to make your work stronger from that critique. L
et the criticism be constructive to your craft, and build from it.
Where to find KNZ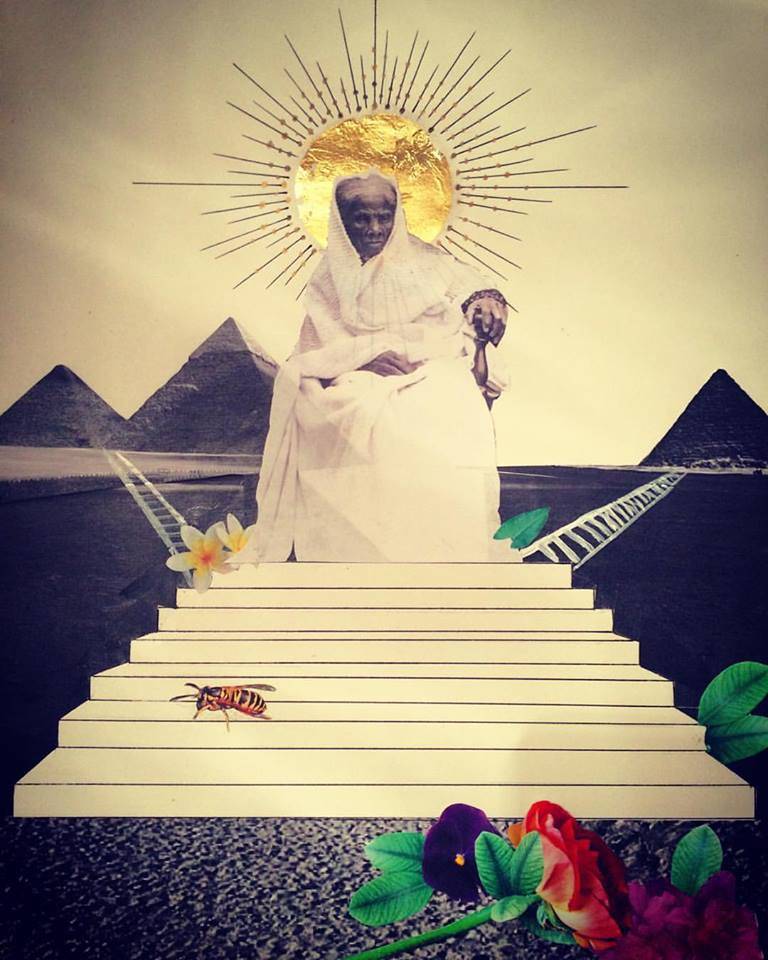 Website
Instagram
Facebook
Be sure to check out other Artist On The Move by visiting here
Make sure you subscribe so that you know who to watch out for!
Peace and Blessings,
CicelyRenee
Thanks for reading the BougieBlackBlogger a blog to inspire and encourage. Contact me if you need Social Media Marketing a speaker for events or blogging assistance.