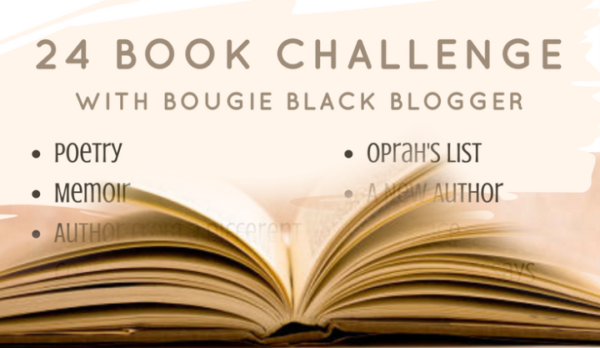 Hey Beautiful People!
What is the 24 Book Challenge you ask? It is a challenge to get our minds back into some amazing literature both classic and new! It is so easy to quickly browse through a blog or the Facebook news feed but really taking time to enjoy our heads in a book is so needed. Words are beautiful and needs to be brought back to life.
Last month I posted some new books that were being released and now to put those books to good use in my mind. Will you join me?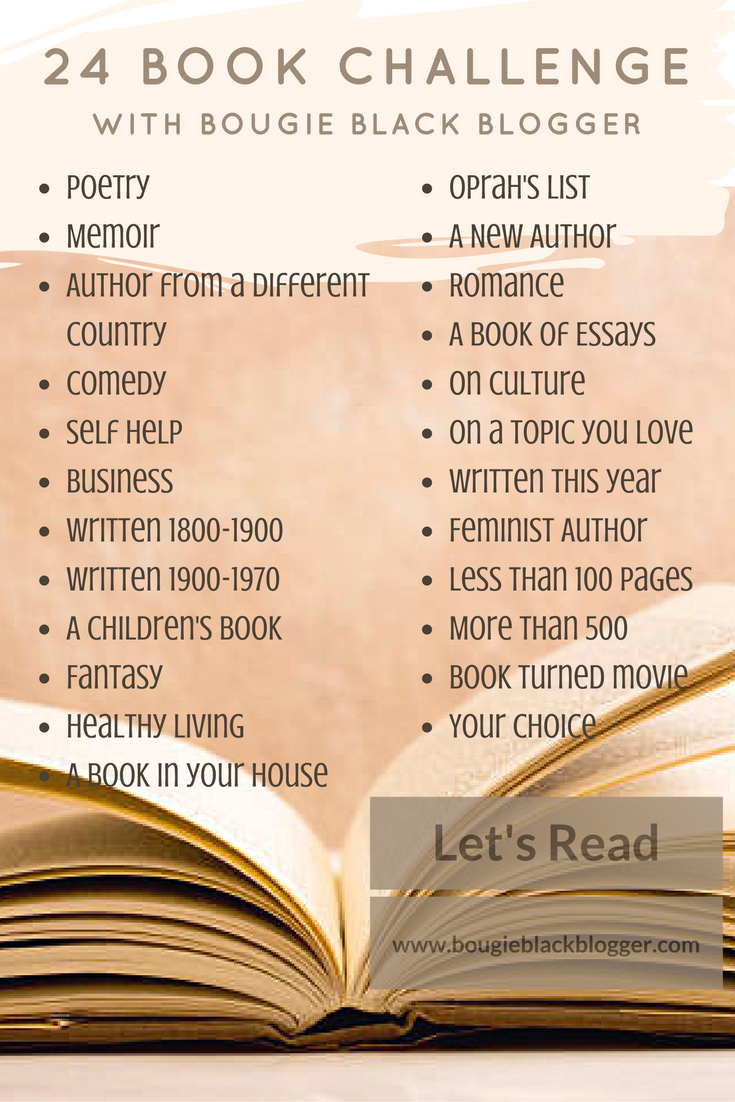 The 24 book challenge consists of reading and completing a book every other week! Sounds challenging right? That is the point. But do what you can with what you have.
Reading can change your life for many reasons! You get smarter, you can dialogue more on things that matter, helps you disconnect from social media and more.
Tips: 
Google search books that you might be interested in and write them down. I will be posting books here as well!
Come up with some genres you want to focus on.

Non-fiction
Poetry
Memoirs
Comedy
Sci-Fi
Religious
Self Help

Check out the DEALS section at the book store, Half Priced, Barnes and Noble etc.
Carve time out to read. Reading is healing so make sure you take time to take of yourself!
Get your family involved, read the same book together or everybody reads their own book at the same time
When to start:
NOW! 🙂 I plan on starting September 1 as I begin the celebration for my birthday and Bloggerversary!
Here are some book lists:
Be sure to check back to see book reviews and updates on the challenge! Be sure to keep me posted on your progress! 🙂
Thanks for reading the BougieBlackBlogger a blog to inspire and encourage. Contact me if you need Social Media Marketing a speaker for events or blogging assistance.