#buyblack #carefreeblackgirl #summerreading #Blackauthors
---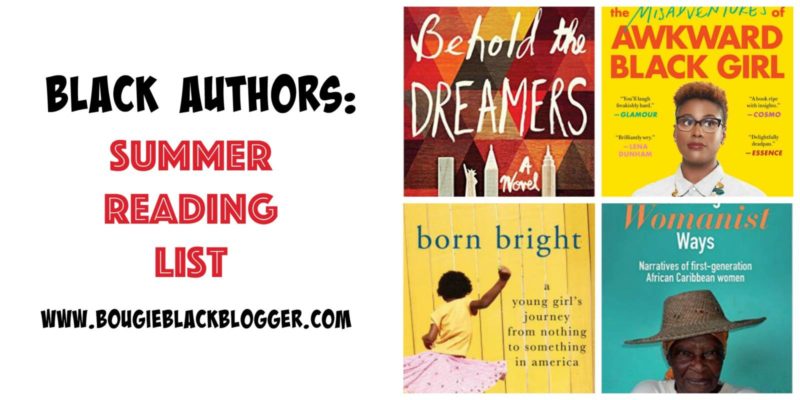 Greetings beautiful people!
I don't know about you but I need to read more… I feel that we don't read enough positive and life changing things that promote change and dialogue. Maybe you do, but for those like me, we need to read more. No gossip, beyond blogs… no social media! Just some real reading. Ok… it doesn't have to be positive or enlightening… but reading something definitely has many benefits. What benefits you ask? I am glad you asked,
Benefits to reading:
Expanded vocabulary
Critical thinking enhances
Great for conversation
Stimulate your mind
Stress reliever
And so much more
Did you know that prison's base their number of cell projections on 3rd grade reading scores? School to Prison Pipeline… We cannot have that. Families need to have reading times and parents and adults need to model such behavior.
I remember participating in this activity called the Privilege Line and one of the statements were, "Move forward if you had 50 books or more in your home growing up." So many that shared similar skin tone were not able to move forward… It is a privilege to be able to read… It is a RIGHT! We have a right to read, so why not!
What I am reading right now is a textbook and Between the World and Me  by Ta-Nehisi Coates… Definitely a great read especially with all that is happening right now and in the past… prayerfully not in the future.
Anyhoo… Here is what is on my list that I thought I would share with you!
Guess what book was just released yesterday?!?!? And I have to get it because it is written all about me!
I'm awkward—and black. Someone once told me those were the two worst things anyone could be. That someone was right. Where do I start?
Being an introvert (as well as "funny," according to the Los Angeles Times) in a world that glorifies cool isn't easy. But when Issa Rae, the creator of the Shorty Award-winning hit series The Misadventures of Awkward Black Girl, is that introvert—whether she's navigating love, the workplace, friendships, or "rapping"—it sure is entertaining. Now, in this New York Times bestselling debut collection written in her witty and self-deprecating voice, Rae covers everything from cybersexing in the early days of the Internet to deflecting unsolicited comments on weight gain, from navigating the perils of eating out alone and public displays of affection to learning to accept yourself—natural hair and all.
The Misadventures of Awkward Black Girl is a book no one—awkward or cool, black, white, or other—will want to miss.
---
Here Comes the Sun: A Novel by Nicole Dennis-Benn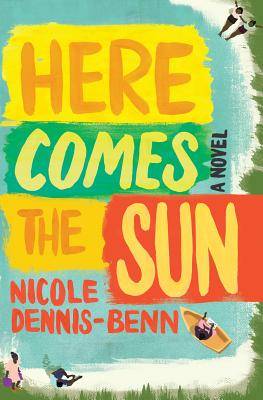 Publication Date: Jul 19, 2016
List Price: $26.95 (store prices may vary)
Format: Hardcover Classification:
Fiction Page Count: 336
ISBN13: 9781631491764
Description:  In this radiant, highly anticipated debut, a cast of unforgettable women battle for independence while a maelstrom of change threatens their Jamaican village. Capturing the distinct rhythms of Jamaican life and dialect, Nicole Dennis- Benn pens a tender hymn to a world hidden among pristine beaches and the wide expanse of turquoise seas. At an opulent resort in Montego Bay, Margot hustles to send her younger sister, Thandi, to school. Taught as a girl to trade her sexuality for survival, Margot is ruthlessly determined to shield Thandi from the same fate. When plans for a new hotel threaten their village, Margot sees not only an opportunity for her own financial independence but also perhaps a chance to admit a shocking secret: her forbidden love for another woman. As they face the impending destruction of their community, each woman?fighting to balance the burdens she shoulders with the freedom she craves?must confront long-hidden scars. From a much-heralded new writer, Here Comes the Sun offers a dramatic glimpse into a vibrant, passionate world most outsiders see simply as paradise
---
Learning in Womanist Ways: Narratives of First Generation African Caribbean Women
by Jan Etienne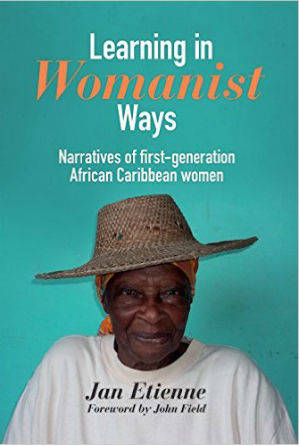 Publication Date: Jul 31, 2016
List Price: $32.95 (store prices may vary)
Format: Paperback
Classification: Nonfiction
Page Count: 180
ISBN13: 9781858567785
Imprint: Trentham Books
Publisher: Institute of Education Press
Parent Company: University of London
Description:  Learning in Womanist Ways explores the benefits of lifelong learning for black Caribbean women who came to Britain in the 1950s and 1960s in the expectation of a better life. It features interviews with these women, set out as dramatic scenes that tell us about them, their social interactions and their informal learning.This insightful account challenges the notion that being black, female and older means deteriorating health, poverty and isolation. Presenting a different and positive reality, the book combines contemporary narrative study with black feminist epistemology, exploring the social and cultural identities brought to learning. It shows the solidarity in Caribbean sisterhood as the women rise above past oppression. Set against a backdrop of shifting policies and diminishing resources for widening participation and adult learning, this book acknowledges the global challenge of an aging society and shows how provision of informal learning enriches lives.
---
Flyboy 2: The Greg Tate Reader by Greg Tate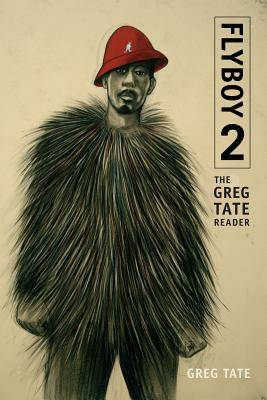 Publication Date: Aug 05, 2016
List Price: $99.95 (store prices may vary)
Format: Hardcover
Classification: Nonfiction
Page Count: 376
ISBN13: 9780822361800
Imprint: Duke University Press Books
Publisher: Duke University Press Books
Parent Company: Duke University
Description:  Since launching his career at the Village Voice in the early 1980s Greg Tate has been one of the premiere critical voices on contemporary Black music, art, literature, film, and politics. Flyboy 2 provides a panoramic view of the last thirty years of Tate's influential work. Whether interviewing Miles Davis or Ice Cube, reviewing an Azealia Banks mixtape or Suzan Lori Parks' Topdog/Underdog, discussing visual artist Kara Walker or writer Clarence Major, or analyzing the ties between Afro-futurism, Black feminism, and social movements, Tate's resounding critical insights illustrate how race, gender, and class become manifest in American popular culture. Above all, Tate demonstrates through his signature mix of vernacular poetics and cultural theory and criticism why visionary Black artists, intellectuals, aesthetics, philosophies, and politics matter to twenty-first-century America.
---
Born Bright: A Young Girl's Journey from Nothing to Something in America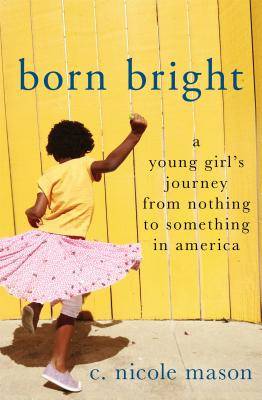 by C. Nicole Mason
Publication Date: Aug 16, 2016
List Price: $26.99 (store prices may vary)
Format: Hardcover
Classification: Nonfiction
Page Count: 256
ISBN13: 9781250069924
Imprint: St. Martin's Press
Publisher: St. Martin's Press
Parent Company: Verlagsgruppe Georg von Holtzbrinck
Description:  "Standing on the stage, I felt exposed and like an intruder. In these professional settings, my personal experiences with hunger, poverty, and episodic homelessness, often go undetected. I had worked hard to learn the rules and disguise my beginning in life" So begins C. Nicole Mason's compelling memoir, Born Bright, which takes us on a rare insider's journey deep into the lives of the women, men and families that make up the American Poor. Born in the late 1970s in Los Angeles, California, Mason was raised by a scrappy 16-year old single mother who dropped out of high school. Mason spent her childhood wondering where her next meal would come and learning the deadlines for college entrance exams by eavesdropping on the few white kids in her predominantly Black and Latino high school. She describes in vivid detail the chaos, failing systems, isolation and violence that make the American Dream out of reach for so many. While showing us her own path out of poverty, Mason exposes the uncomfortable presumption harbored by many—that the poor are not doing enough to help themselves. In truth, however, the convoluted, bureaucratic lattice of societal rules that govern everything from education to criminal justice is structurally impenetrable by the poor. With first-hand experience learning these rules for herself, Mason illuminates the sheer fortitude that it takes to navigate systems designed only for the success of the few.
---
Behold the Dreamers: A Novel by Imbolo Mbue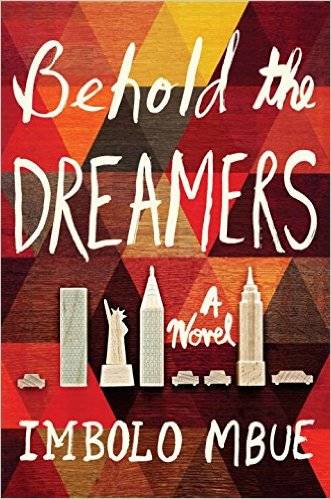 Publication Date: Aug 23, 2016
List Price: $28.00 (store prices may vary)
Format: Hardcover
Classification: Fiction
Page Count: 400
ISBN13: 9780812998481
Imprint: Knopf
Publisher: Penguin Random House
Parent Company: Bertelsmann and Pearson PLC
Description:  Imbolo Mbue's The Longings of Jende Jonga one of two books to earn $1 Million+ advances at the Frankfurt Book Fair read more; "Frankfurt Book Fair 2014: Two Debuts Draw Seven Figures" For fans of Americanah and The Lowland comes a debut novel about an immigrant couple striving to get ahead as the Great Recession hits home. With profound empathy, keen insight, and sly wit, Imbolo Mbue has written a compulsively readable story about marriage, class, race, and the trapdoors in the American Dream. Jende Jonga, a Cameroonian immigrant living in Harlem, has come to the United States to provide a better life for himself, his wife, Neni, and their six-year-old son. In the fall of 2007, Jende can hardly believe his luck when he lands a job as a chauffeur for Clark Edwards, a senior executive at Lehman Brothers. Clark demands punctuality, discretion, and loyalty—and Jende is eager to please. Clark's wife, Cindy, even offers Neni temporary work at their summer home in the Hamptons. With these opportunities, Jende and Neni can at last gain a foothold in America and imagine a brighter future. However, the world of great power and privilege conceals troubling secrets, and soon Jende and Neni notice cracks in their employers' facades. Then the financial world is rocked by the collapse of Lehman Brothers. Desperate to keep Jende's job, which grows more tenuous by the day, the Jongas try to protect the Edwardses from certain truths, even as their own marriage threatens to fall apart. As all four lives are dramatically upended, Jende and Neni are forced to make an impossible choice. Advance praise for Behold the Dreamers "A beautiful novel about one African couple starting a new life in a new land, Behold the Dreamers will teach you as much about the promise and pitfalls of life in the United States as about the immigrants who come here in search of the so-called American dream."—Sonia Nazario, Pulitzer Prize–winning author of Enrique's Journey
Check back often for updated reading lists! 
Want children's books that celebrate HAIR! Check out this post!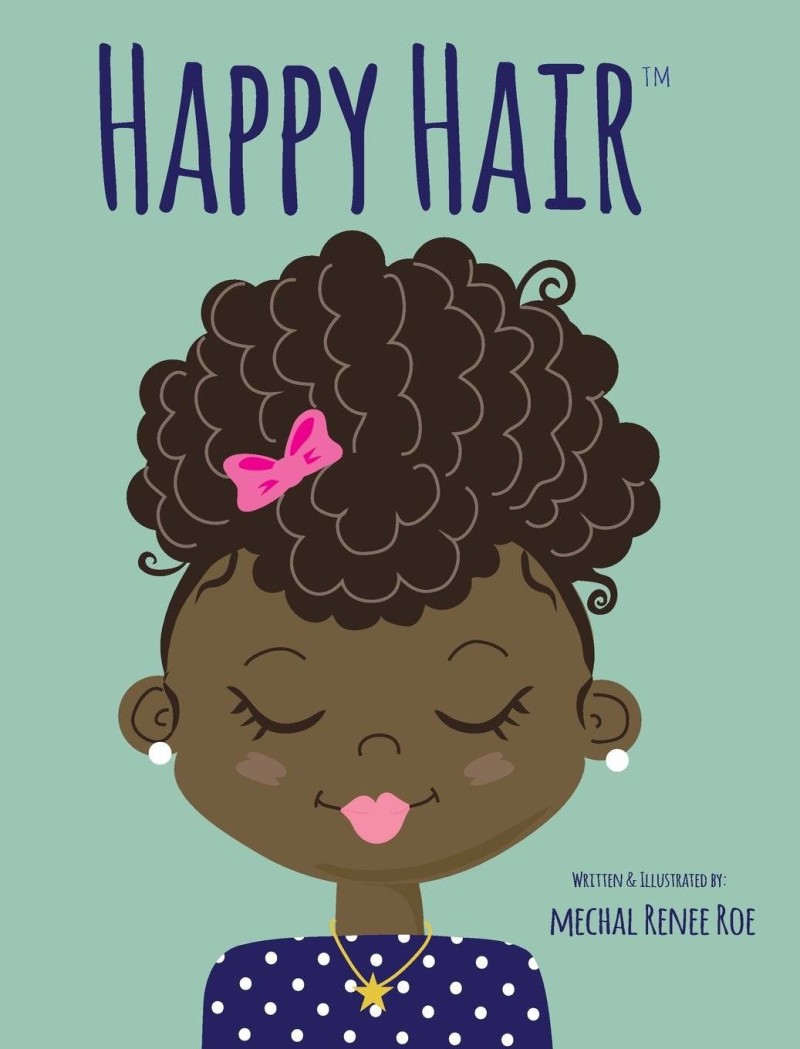 What books are you reading this summer? Please comment below!
Thanks for reading! Be sure to share and comment below.
Peace and Blessings and HAPPY READING.
CicelyRenee
Disclosure of Material Connection: Some of the links in the post above are "affiliate links." This means if you click on the link and purchase the item, I will receive an affiliate commission. Regardless, I only recommend products or services I use personally and believe will add value to my readers. I am disclosing this in accordance with the Federal Trade Commission's 16 CFR, Part 255: "Guides Concerning the Use of Endorsements and Testimonials in Advertising."
Thanks for reading the BougieBlackBlogger a blog to inspire and encourage. Contact me if you need Social Media Marketing a speaker for events or blogging assistance.