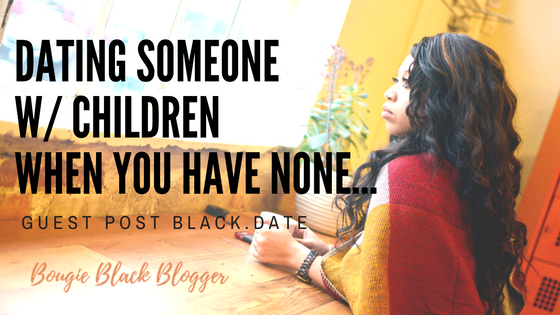 Guest Post from Black.date
Before writing this article we decided to survey members of our online dating network, we asked over 50,000 people the following five questions:
Question 1: Are you male or female?
Question 2: Would you date someone with children?
Question 3: Do you have your own children?
Question 4: What is your age group?
Question 5: Any comments on dating people with children?
95% of people would date someone with children. There is no noticeable deviation from this result when you consider other factors such as age, own children or gender. Therefore dating someone who already has children is not a barrier. Comments from the participants of the survey who had no children themselves can be grouped to the following sentiments:
Many consider being a great parent an attractive trait
People with children are more caring than those without
Others commented that they love being around children
If you've decided to date people with children then what can you expect, what are the advantages and disadvantages? The answers will vary significantly with the age of the children so let's look at a range of ages.
Toddlers
Younger children are very demanding and need constant attention so don't expect to get one to one time with your date during the day. If you do arrange a date during the day then make it child focused and be involved with their activities. Also, bear in mind that the attention span of a toddler on one activity may only be an hour before they get frustrated and then everyone's stress levels increase. Some great example of daytime activities are:
Going to a park and playing on the swings and slides

Feeding the ducks

Visiting an indoor soft play area
Evening dates are more likely to be home-based when a child is young as they may still not be sleeping through the night and their parent may not be conformable leaving their child with a babysitter. Therefore expect evenings in front of the television with a good film and maybe a glass of wine but don't expect your evening to be uninterrupted.
Pre-teens
As children get older their attention span and independence increases. This gives everyone more freedom and more flexibility. Daytime activities can be more than a single activity. Evening can be more intimate as you can expect to have nights out with the aid of a babysitter and nights in should be childfree.
Teenagers
If your new partner has teenagers then your one to one time will be greatly increased. Your date may really like you but the child may not share the same views. You need to be a good match for everyone. Don't try and be someone your not, a teenage will see straight through it. Acceptance should / needs to be natural.
Summary
Irrespective of the children's age, they will always be the priority of the parent so you need to be happy with not being the center of attention. You should also be in a position yourself for a serious relationship as there are several lives impacted by your decisions and your date is likely not to introduce you to their children until they see that there's potential. When you do meet their child(ren) then don't expect them to engage with your right away, take your time, interact and be fun and approachable.
About the author:
Black.date is a 100% free dating website for black and interracial dating operating on desktop, laptop, tablet and mobiles. Members can search, message and chat with each other without any restrictions, payments or upgrades.
Thanks for reading the BougieBlackBlogger a blog to inspire and encourage. Contact me if you need Social Media Marketing a speaker for events or blogging assistance.