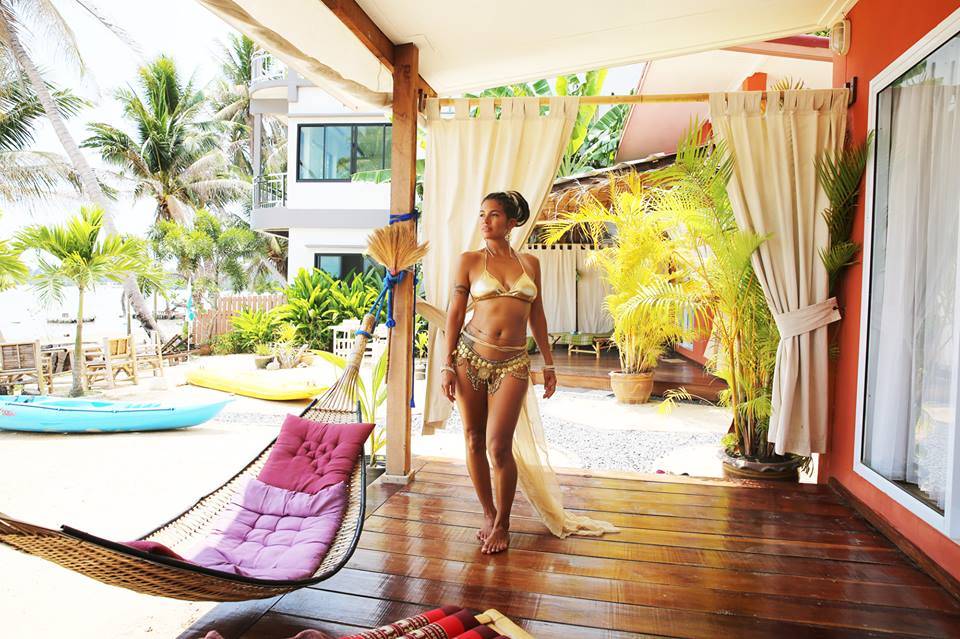 Hey there Beautiful People!!
Top 5 favorite things in life are: God, Family, Art, Culture and Beauty! Being exposed to amazing music growing up as a child definitely imprinted on my soul. Something about art, culture and music allows freedom to some degree, expression, connection and living.
When I find people doing what they love, it is a reminder to me that, you only live once and to enjoy life. So many get into the mode of survival but thriving is what I am seeking. Thriving on all levels and areas, with friendships, with health, with career, with love, with finances and more.
I have a friend who is doing some pretty amazing things and is leaving a legacy to her daughter and I am sure that it will be passed down to her children. What gifts, talents, blessings are you passing from one generation to the next?
I have been watching Pia travel the world, submerging herself and her family into cultures through art. Let me introduce you to Pia Love's Dancing Universe. By the way, I just can't get over how incredibly gorgeous and talented she is!

Pia Love's Dancing Universe
Pia Love is a global artist with an ongoing project: manifesting beauty.

The objective is to explore healing, culture, gender roles, ethnicity and spirituality through visual story telling. She's a firm believer that creativity is something that artists can channel through many mediums, and shouldn't be limited to one craft / discipline / form of expression. Pia Love has spent the last two decades exploring many different spaces within creativity, starting with dance. She's a celebrated performer, and has won national dance competitions and made TV appearances. Pia has produced shows for London Fashion Week, exhibited at the V&A, and done solo shows mixing live art and dance.
Pia graduated from the Art Institutes International Minnesota before moving to India, where she discovered a love for Asian architecture and worked as a hotel designer in Shanghai, Dubai, Hong Kong and London. She set up her own design agency in 2007 to have more artistic freedom, and has been self-employed ever since.
After five years running her design agency, she was painfully aware that her love for dance had taken a back seat for too long. Also the long hours she spent on the computer were slowly killing her, spiritually, emotionally and physically. She really yearned to do something more with her life, in dance particularly. On one of her trips to southern Spain with her family, she decided that it was time and put some plans together about how she was going to be able to start yet another adventure in her life – this time with dance. She sold her London home and created a trailer for the Dancing Universe project that would see her travel the world discovering different dance styles in each city. Little did she knew that this journey would put her on a course that would teach her far more than 'just' DANCE.
Through her travels Pia Love discovered the immense power of healing in dance. She would meet people who had remarkable stories of how they have healed themselves through dance. One of the most impressive stories comes from Puerto Rico, where Pia met a lady who had cured her onset of multiple sclerosis with dance alone. Since then she has discovered many testimonies and latest one comes from Finland, a man whose doctor had ordered him to dance at least twice a day to get rid of his migraines and back pains. In fact he's excused to dance at his desk while working, under doctors orders. How beautiful is that!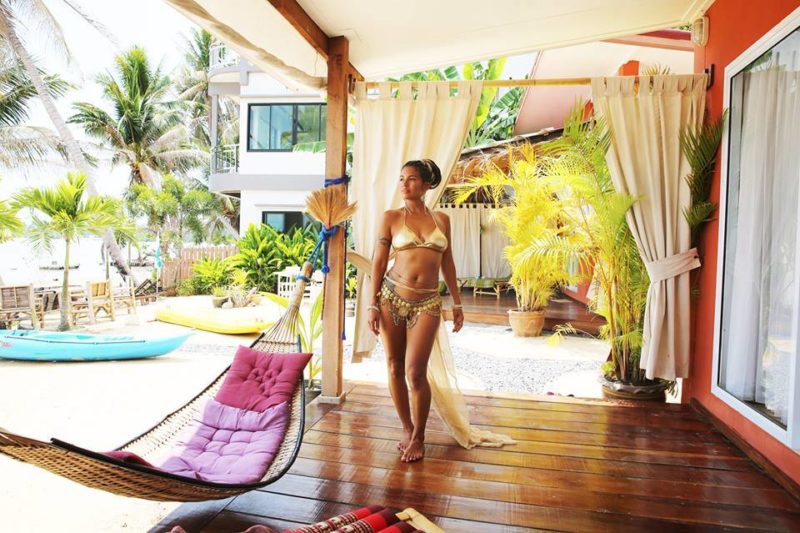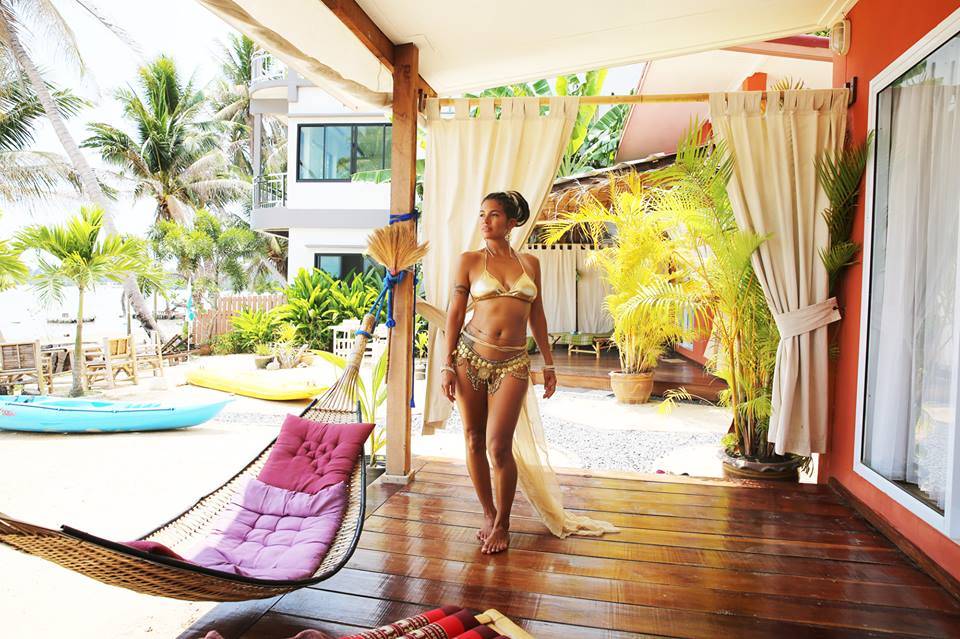 Unlike the more conventional medicine where physical well being is considered separate from our mental wellbeing, dance will treat you like a whole being that you are. …So instead of seeing a shrink for your mind, physiotherapist for your body, and pope for your spiritual cleanse – Pia suggests that we could play with dance as a one stop treatment or prevention care for ALL aspects of our wellbeing.
Meta-health university (founded in England), is a new philosophy of health and healing founded on the bio-psycho-social connection, their research proves that onset of illness/cancer/ or ailment is often found after a dramatic, or stressful period in patients lives. Showing that the idea to treat someone only on their physical level alone, misses an opportunity to treat healing as this holistic experience where everything is taking in consideration, and Pia believes dance can provide an impressive platform that.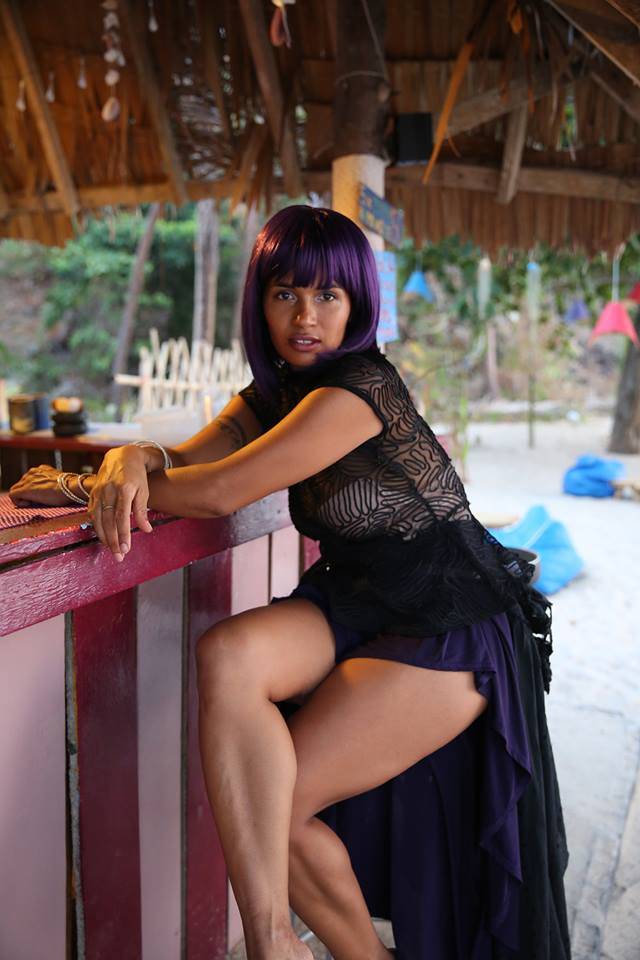 How can you get involved?
From October Pia will be releasing her online dance course that is available world wide. The course will be in series of 7 videos that will help you get in shape with using different dance styles as well as using the wisdom of chakra work to deepen your practice and get you right on all levels! Part of her mission is to get brown and black people involved as too often the retreats and alternative healing spaces are marketed in the way that doesn't feel inviting to all of us. Through her travels she would witness something so beautiful and life changing, but would often be the only brown person there, thinking this way of living or loving should really be available to everyone!
Pia has also been asked to facilitate retreats next year so watch the space for more details.
To get the link for the dance courses please sign up on pialove.com page and you will also receive a discount code!
Love goes synonymous with dance as both are verbs that activate our direct link to our higher frequency, god like or divine selves, whichever you recognize. So love will be big part of what I do and share.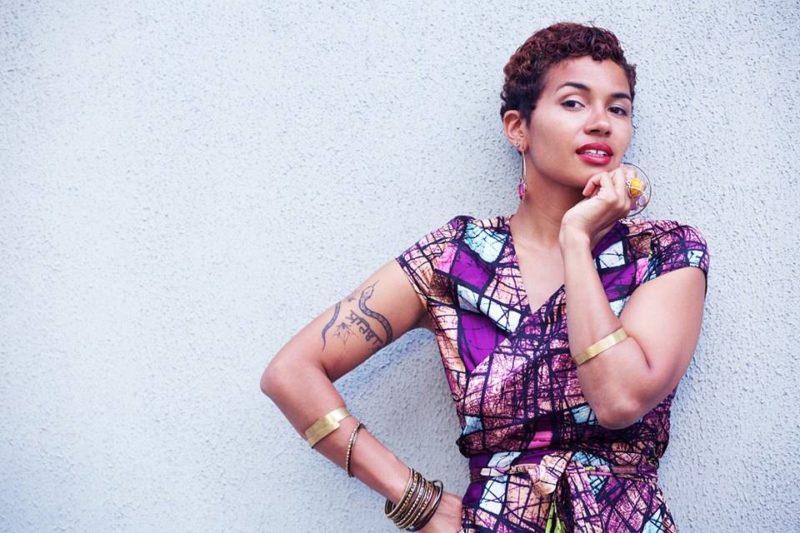 What's next for Pia?
On the 8th of September Pia was in Salvador, Brazil . Part of AWID (Association for Women's Rights in Development) forum 2016. She was commissioned to produce a mural and perform dancing to commemorate the women from varied backgrounds who have died fighting for human rights.
After Brazil, she will head to Peru and Ecuador where she will continue to make travel videos based on dance and healing. To see her videos and other news visit pialove.com.
Pia will also continue to give visually rich dance performances incorporating her ideas of healing and love. Her performances are always accompanied with movies that she produces to take audience on the journey through dance, music, story, and getting everyone involved. The magic of dance happens when you share it ☺ 
She would be happy to hear from you, you can pop her message, questions and whatever else you may desire…
Please follow her: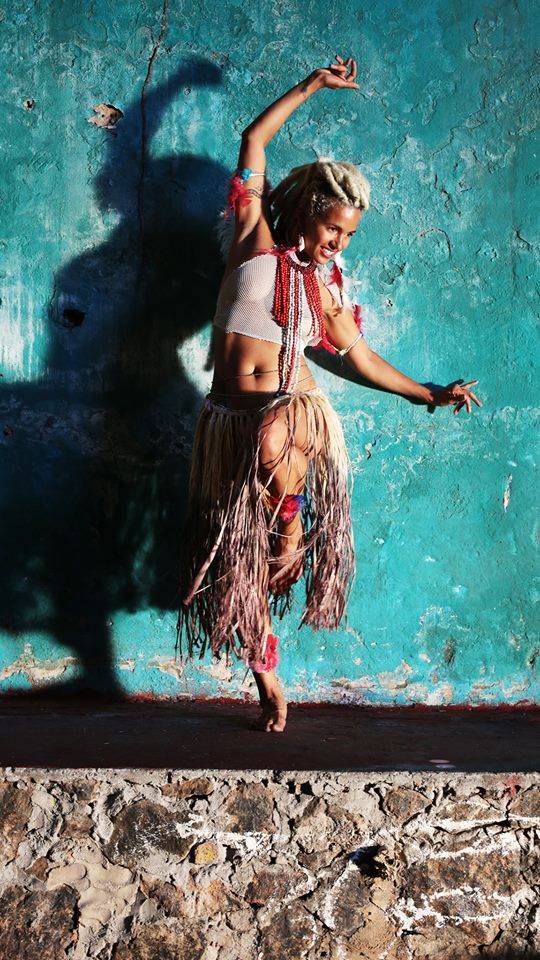 Be sure to check out the amazing footage of all her travels!
Thanks for reading!
Peace and Blessings,
CicelyRenee
Thanks for reading the BougieBlackBlogger a blog to inspire and encourage. Contact me if you need Social Media Marketing a speaker for events or blogging assistance.