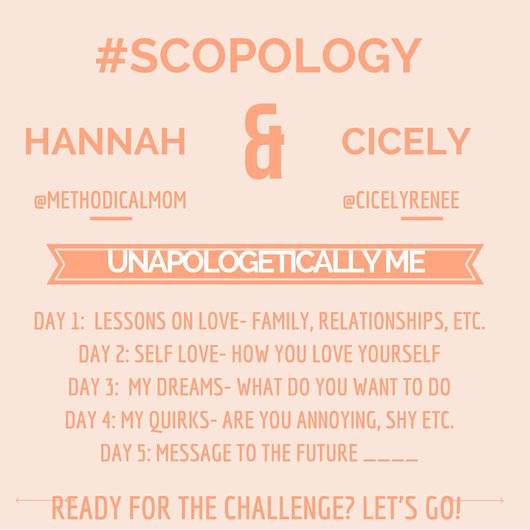 Scopology Challenge: Unapologetically Me Week. Hannah and Cicely started Scopology in efforts to make it easier for people to share their truths whatever it may be. Interested? Get more information here. 
---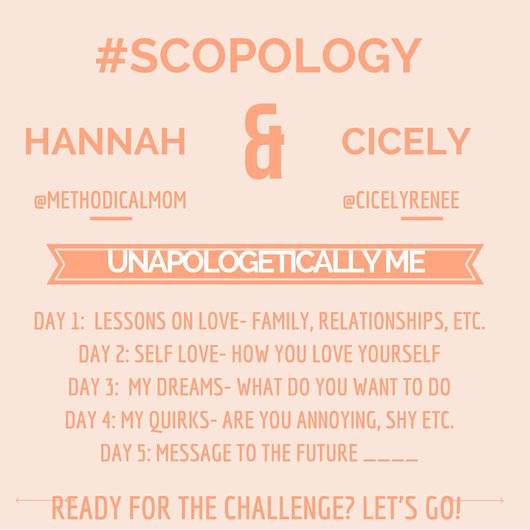 What does it mean to be unapologetic? Google let's us know that it means to not acknowledge or express regret. Growing up I was passive and always considered others well being before mine. I did not know how to be me without apologizing. I could apologize for the littlest things and as I think about it, I see how that made me look weak. I was the sidekick, I was the doormat I was everything that I wasn't.
Over the summer, I was challenged to do an unapologetically me challenge for Youtube but I chickened out. I was scared to face my truths… I was apologetic about them. I recently exited a relationship as well as a marriage and I thought about how I was in those relationships and realized I was a great significant other and I had so much to offer. Unfortunately, neither one of them could really see me and accept me and as you can see I am single and loving it.
I used to apologize for being me and I cannot do that any longer.
Here are two things that I am unapologetic about when it comes to romantic relationships:
Caring about my mate– I have an inner desire to care for my mate, make sure they are ok, have everything they need, provide peace and love. Some men do not know how to accept that and at first I was like am I doing something wrong? I realized people who never received that type of love have a hard time accepting it later in life. So to my future just know I will care a lot about you!
Biggest champion– I love when the guy I am with is doing some major things in life. I will be their biggest supporter and champion. I love to brag and what is wrong with that? I would want my man to be proud of me so why not be proud of them. I will post about you, scream and cheer in public, whatever you are doing I will be your biggest cheerleader.
In relationships, what are you unapologetic about? What things do you do in a relationship that you are proud of that your mate may not be a fan of? Will you stop or keep doing what you are doing?
Thanks for reading,
CicelyRenee
Thanks for reading the BougieBlackBlogger a blog to inspire and encourage. Contact me if you need Social Media Marketing a speaker for events or blogging assistance.