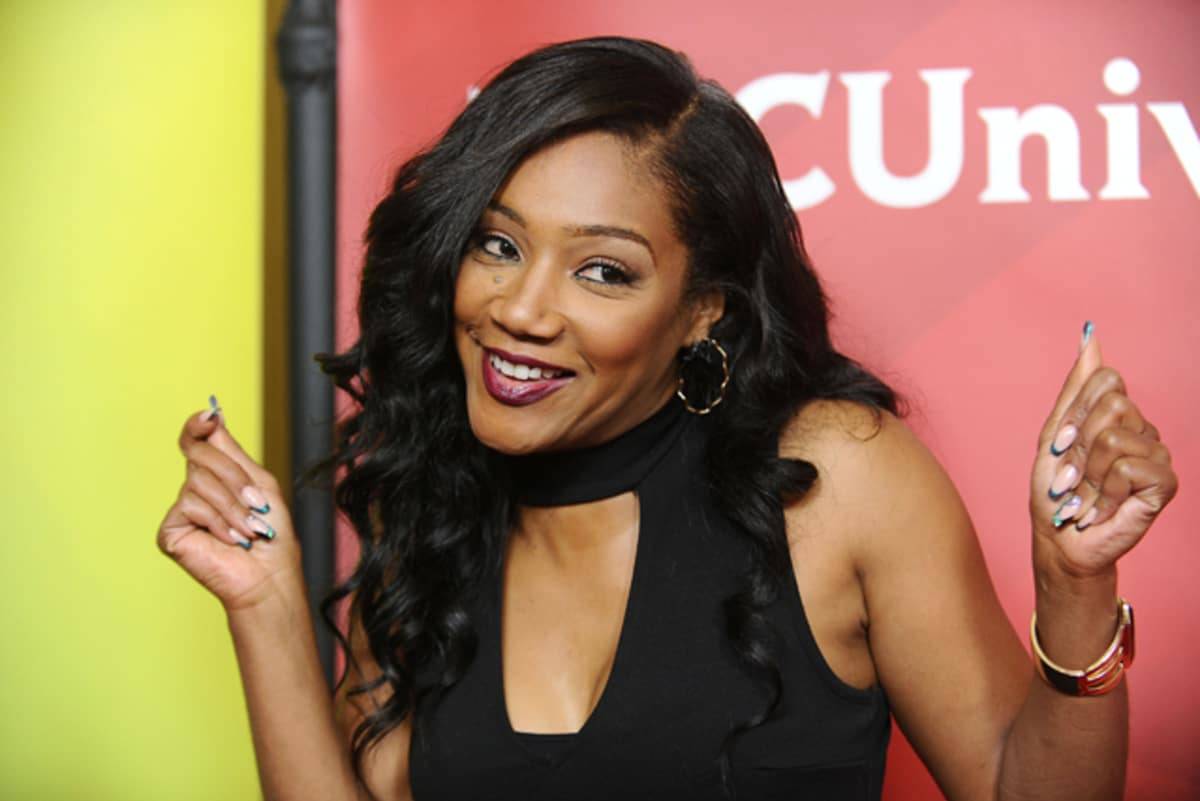 I absolutely adore Tiffany Haddish and wished I had known about her before Girl's Trip, but that did not happen and it is all good. I am here for her now and so excited about her future! Funny how you can be so proud and excited about someone you don't even know.
Well I kind of know her, you can Google her and get her backstory on her as a child, then in foster care, how she went to comedy camp instead of juvie. Her personality oozed out of Girl's Trip and I sat there thinking, I want her to be my best friend!
Tiffany Haddish literally stole the show with Girl's Trip and not in a way that would make you despise her character but in a way that brings warmth to your soul.
She is coming to the Arlington Improv in September and I was so ready to buy the ticket but noooo it was sold out before it even was marketed. I literally tweeted her being such a creep, hoping that she would be like, yes, I got you! You get VIP… but crickets… nothing… and I am heartbroken.
Tiffany Haddish: She Ready is on Showtime and I saw this clip earlier which led me to write this blog
Hilarious right? I know!
I sat there and said to myself, Last Black Unicorn… hmmm…. Black Unicorn… this is special…
So what is a Black Unicorn?
A Black Unicorn is a unicorn but to the 1000th degree. They are more powerful and have strength out of this world. They fight against evil, fight for what is right, help those in need, do the unimaginable, defeat the odds, courageous and soooo much more.
I agree Tiffany Haddish is a Black Unicorn… the only one with her story and there are so many others with their Black Unicorn Story.
Mama said that
"The best thing you can do and be is you
This world ain't got but one
So give credit where it is due"
Ain't that the truth
And here you are, a black unicorn
Mythical, mystical, since the day that you were born
Mastered all the madness
Let the magic have his way
Let the power paint the day – 2 Chainz
Although, rare to have a Black Unicorn, they are around. They are in your community, in your home, on your tv screen and it might just be you! What's their story? What is your Black Unicorn Story?
I decided to start doing the Bougie Black Unicorn Awards. These awards go out to dope people, doing amazingly dope things and spreading their black magic on the world. These awards go out to people that inspire me and I just want to show them love!
Bougie Black Unicorn Award Winners:
Jacque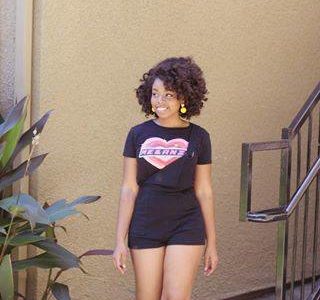 Creator of Adorned by Chi, this young dope Black Unicorn just makes me so proud! Adulting yet doing her thang while living her life! Y'all have to check out her website.
Titus Andromedon
IF YOU HAVE NOT WATCHED THIS YOU ARE CRAZY! I absolutely love the show and it might be because of Titus' character. Also, he is a great actor in general but this character just gave me all my life… his mannerisms, what he says, and what he does and does not do is everything! Check out The Unbreakable Kimmy Schmidt.
Lauren Rodgers
This talented young lady has a full-time career and I am sure a full-time business. She bakes and designs these amazing cakes! I saw this video and was in awe! Check her out!
Well, that is all for this week's Bougie Black Unicorn Awards… Stay tuned for more!
Want to submit a Bougie Black Unicorn? Email us at info@bougieblackblogger.com
Peace and Blessings and don't forget to spread love and magic!
CicelyRenee
Thanks for reading the BougieBlackBlogger a blog to inspire and encourage. Contact me if you need Social Media Marketing a speaker for events or blogging assistance.