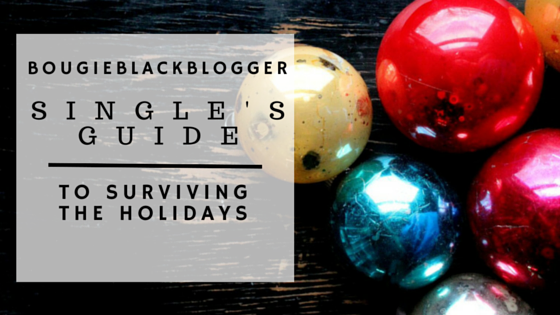 Previously published, Dec 8, 2015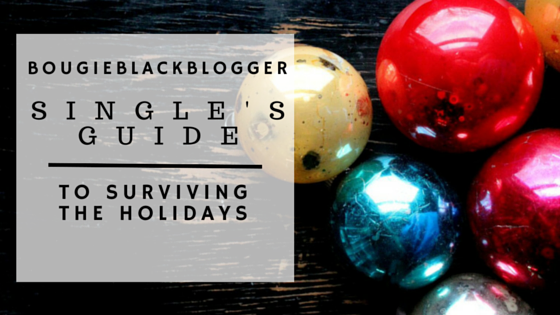 This time last year I remember telling my aunt that I believed my marriage was over. I had felt it deep within and had a certain peace about it. Of course I was sad because Christmas was coming up and I believed that we would be starting family traditions. Christmas is very exciting for me and it is something I believe you spend with loved ones to create lasting memories which I do regardless of the situation I am in. My family has been and is a rock in my life and I am forever grateful.
This will be my first Christmas "Single" and I am thrilled. Sometimes I get in my feelings remembering, "welp I guess no family of my own this year" or the no snuggling and cuddling by the Christmas tree but this is not my first Christmas single and if I survived those then I am making an effort to really thrive this one.
This year is actually going to be even more different because I will be living in a different state away from my immediate family and that makes me a little sad but I just think of all the opportunities to really own this Christmas and New Years. I do have a question though, why do they romanticize Christmas and New Years anyways? Yes, it is always amazing when you get to share these moments with that special someone but we are missing that deeper meaning of what Christmas is all about. I am a Christian but not a Christian blogger and believe that we celebrate Christ's birthday and we can get into technicalities another time but let's think about the principles and lessons we can get out of this.
When we celebrate someone's birthday we are celebrating the life of someone we love. What do you do when you love someone, you SHOW IT!! Love is an action word, it is a show and tell type of lifestyle… You cannot just tell me you love me and your actions speak otherwise. This is one of the major reasons the retail industry markets a lot during this time, they see you buying gifts for loved ones and they want your money.
A few ways to show love:
Spend quality time with them– no, just being there is not enough, quality is where growth is happening, a real connection. We have to create space and time to really have this with those we love.
Buy them a gift- not something you think they need but find something that they would love to have. When you spend that quality time with people you see what their love is for, what they are passionate about and what they desire. Listen and get them a gift that shows them you truly care.
Let them win sometimes :)- you ever been in a relationship or having a conversation with someone who always thinks their right. No one likes to be around that type of person. Show them you care by letting them when a battle!
Brag about them– this gets me all the time when people see so much in me that they just have to tell the world… Sometimes embarrassing but man, you talk a lot about what you care about and love.
Ok so we are single maybe you aren't but this is a great post for people in and out of relationships. The season is all about giving and showing people you love and care for them. Here is the ultimate guide to Thrive the Holidays Single.
How to Thrive the Holidays SINGLE
---
Show love to self
I have fallen in love with myself over and over and more and more. It is amazing and sometimes I am a little hard on myself but I think I will take it easy on me and show me more love than criticism. Here are the ways I would like to do that:
Get dolled up– when you look good or you believe you look good you feel so good. I dress up for myself so that when I walk past a window or mirror I check myself out and give me many
compliments, crazy I know but just stay with me. I bought a few cute dresses that made me feel so elegant and went to a Christmas party. I was there single but I owned the night. I even contoured my face because I secretly want to be a fashion and beauty blogger!
Buy something you really have desired– I have been wanting a new camera for the longest. I loaned someone the money I was going to buy it with but I never got that money back. I kept putting it out in the atmosphere that I wanted this camera so I said, "Cee Girl, (that is what I call myself) go do it! Go buy the camera." I went back and forth and finally was like yes, you deserve it! So I bought a new Nikon DSLR so I can make Youtube videos and get back into photography.
Start a new tradition– I have no idea what yet, but I hope to begin something that I will do every year single or not. If you have any ideas send them my way. Maybe I should start caroling, or take crazy Christmas photos to send people.
Buy some new pajamas– just for Christmas, that might be a tradition to start too! Wake up and lounge around in your new PJ's while sipping on cocoa or coffee. Listen to music and just enjoy the day. Do whatever you want to do.
Live in the moment/s– life is to precious to not enjoy it. Stop and marvel at the beautiful Christmas trees, ice skate, take a walk around town really allow yourself to feel everything.
Create a list of things you want to do in life– I created this post 73 Things to End the Year with a Bang maybe some of those things need to happen. Make sure you are checking them off as you do it!
Show love to friends and family
These people no matter how crazy they are, how mean they can be, or how super successful they are your family and family is everything. Maybe there needs to be a lot of forgiveness this year let's do it! Here are some other ways we can show love:
Bake sweets for them– I would love to become a great GLUTEN-FREE baker where people will not turn their noses up at the sweet treats!
Spend time with them– So I know I will be moving and I want to get as much family time in as I can. So I asked my aunt if we could have a family night watching The Wiz Live and she accepted. My cousin whom I do not see often came and that was so much fun.
Spend days on creating DIY gifts– maybe it is a painting or some other craft but the gift of handmade gifts are so much fun and meaningful.
Take photos and lots of them– I love capturing moments filled with love and happiness. This is a great way to document life because it may not look like that  a year from now.
Call people– I have a really hard time calling people and talking on the phone. I want to make an honest effort to hearing people's voices.
Show love for those in 'not so great' conditions
I have fallen away from volunteering and realized I need to get back into it. I love engaging with people and just connecting whether it is reading a book to the youth or serving dinner at a shelter. Here are some things to do:
Volunteer– There are sooo many places to volunteer and spend your time with those who may need a little extra loving.  This is a great blog post that I should write for the future. But people could really use our help in many different arenas. My passion is for the youth so I may go to the Childrens Hospital to read or do crafts with. It is all about QUALITY TIME.
Create themed gift boxes– This is something I would love to do in the future because I would like to plan it better. But maybe there is a girls shelter, you can create care packages that include women's toiletries, words of encouragement, beauty products and more. If you want to focus on the elderly, maybe creating a gift box filled with a blanket, body soaps, picture frames, candles and more.
Create a feast and invite some people that you know that have little to know family nearby, or maybe they are staying in a shelter, whatever the case may be eat and be merry!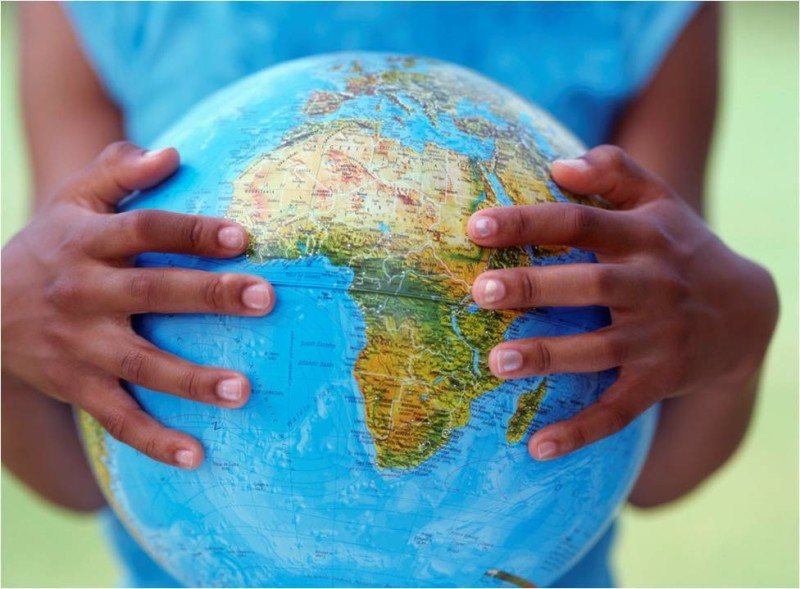 Show love for the world
The world and everything in it is beautiful even when you think that it is not so beautiful, if you look hard at it you can find some beauty. Here are some ways that I am going to show the world some love whether it is your community or the whole:
Capture its beauty– Paint it, draw it, photograph it let it know that you love it!
Decorate it- this could be a lot of fun, maybe you can find a place that has not been decorated and show it some love. Be careful though not everyone celebrates Christmas or the holiday so we do not want to force our joy on anyone.
Plant tree– The Arbor Day Foundation would love for us to help make our place greener by planting trees.
Go Green– in your eating, your materials, recycling, no littering… and more.
Also… 
Stay busy or not
Go to parties or not
Do what you want to do or not
Whatever you do I hope it brings you peace, joy and happiness!
Well these are some things to do as a single or couple over the holidays and in life. Who says you have to do only this during the holidays? So instead of just thriving the holidays single why don't we thrive in life by giving to self and others and celebrating it! You really only have one life, but there are many chapters and the blessing is that we can choose to do and live better at any moment.
Just remember to stay positive and realize being single might just be really cool after all!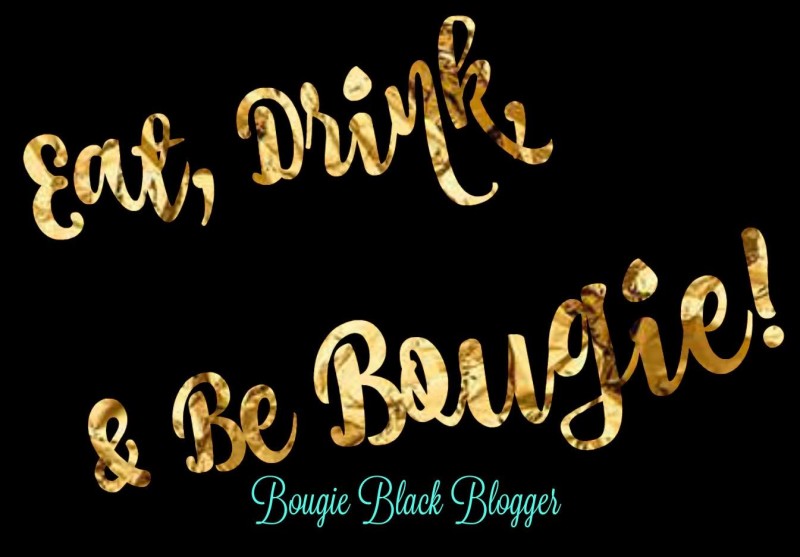 Give me some more ideas on thriving the holidays single!
Thanks for reading,
Peace and Blessings!
CicelyRenee
Thanks for reading the BougieBlackBlogger a blog to inspire and encourage. Contact me if you need Social Media Marketing a speaker for events or blogging assistance.