This week in BlackGirlMagic…
Personally, I love #BlackGirlMagic because I remember growing up in Minnesota, wanting to be white. By the way, that did not last long. Later in 8th grade as I was planning on picking my high school, I attended this program called Black Achievers and the girls in there were brilliant and beautiful. I remember them saying, "I go to North, in the smart people's magnet" and I fell in love with going to the school because of their magic, not in their looks but how they valued education, how they were confident and their love for their blackness.
I am so thrilled to watch so many Black women and girls tap into their greatness which I believe is their magic. I love watching the black women entrepreneurs, writers, bloggers, actors, teachers, singers, dancers and more. These women know that BlackGirlMagic is more than their their physical attributes but their looks is just icing on that amazing cake. Go ahead ladies,,, have your cake and eat it too!
This past week we had an article floating around from Elle talking about my problem with #BlackGirlMagic and I saw a lot of disappointed women out there and rightfully so!
So to recap the week, I wanted to bring together some amazing # BlackGirlMagic circulating the web!
Dr. Foyekemi Ikyaator–
this brilliant 31 year old Black ER doctor will be having a ceremony today to celebrate the opening of Life Savers Emergency Room located 17685 Tomball Parkway. This is amazing. Read more here.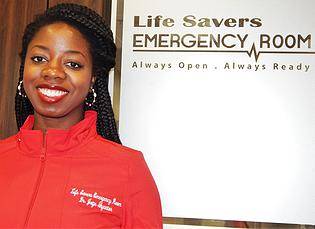 ---
Michelle Obama slaying at the last State of the Union for President Obama.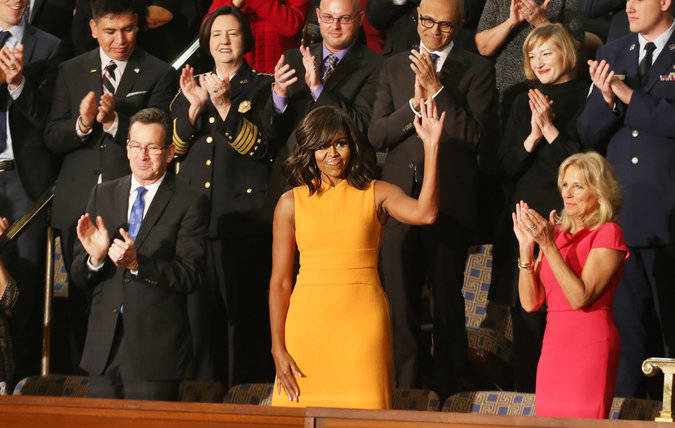 I am very sad, and will be crying when he leaves office. This will be me

---
BlackGirlMagic
These beautiful intelligent Twin Sisters- Judges! Yep… Brains and Beauty. Alabama Prosecutor Joins Twin Sister As District Court Judge
---
Marisa Dick, who has a patented a gymnastic move has landed her a spot in the history books!
---
#BlackGirlMagic: Model Mala Bryan Creates Line Of Natural Hair Dolls
---
Shutting down the myth of Single Black Women in the Dating Scene
Please, after living in Dallas, TX for a month… I have seen so many black families… MARRIED with KIDS… 🙂 Keep hope alive!
It's time to end media myths about Black women in relationships.Like ATTN: on Facebook.

Posted by ATTN: on Saturday, January 9, 2016
---
---
These amazing reaction/reflection blog posts: 
From ColorLines:  The Real Problem With the #BlackGirlMagic Backlash is That You're Missing the Point
From EliteDaily:    Why #BlackGirlMagic Makes Me Proud To Be A Black Woman In 2016
From Blavity:       THE #BLACKGIRLMAGIC CLAPBACK LINDA WASN'T READY FOR
From BougieblackBlogger: BlackGirlMagic What It Isn't
From TheIndependent UK :   Elle Magazine is wrong to call out #BlackGirlMagic
From TeenVogue by way of Blavity:  Why the World Actually Needs #BlackGirlMagic
From SeeSomeWorld:  SOME PEOPLE JUST DON'T UNDERSTAND #BLACKGIRLMAGIC
---
Some amazing women that embody #BlackGirlMagic
What does BLACKGIRLMAGIC mean to you….
Jasmine Saunders 
Staci Tyson
Giesel Arnold
Angel Wilson
Ericka Thornton
Talia Foster
Kenyatta
Shayla From BlackPeachTea.com
Shantel Turner-Collins
Kristina Williams
Auneetuh Aloys
Prima Javiah
Ashley Kay
So what does #BlackGirlMagic mean to you? It is beautiful, it is brilliance, it is confidence, it is our whole self! Don't ever let anyone tell you different!
You rock ladies! Keep up the magic…
Thank you!
Peace and Blessings,
CicelyRenee
Thanks for reading the BougieBlackBlogger a blog to inspire and encourage. Contact me if you need Social Media Marketing a speaker for events or blogging assistance.