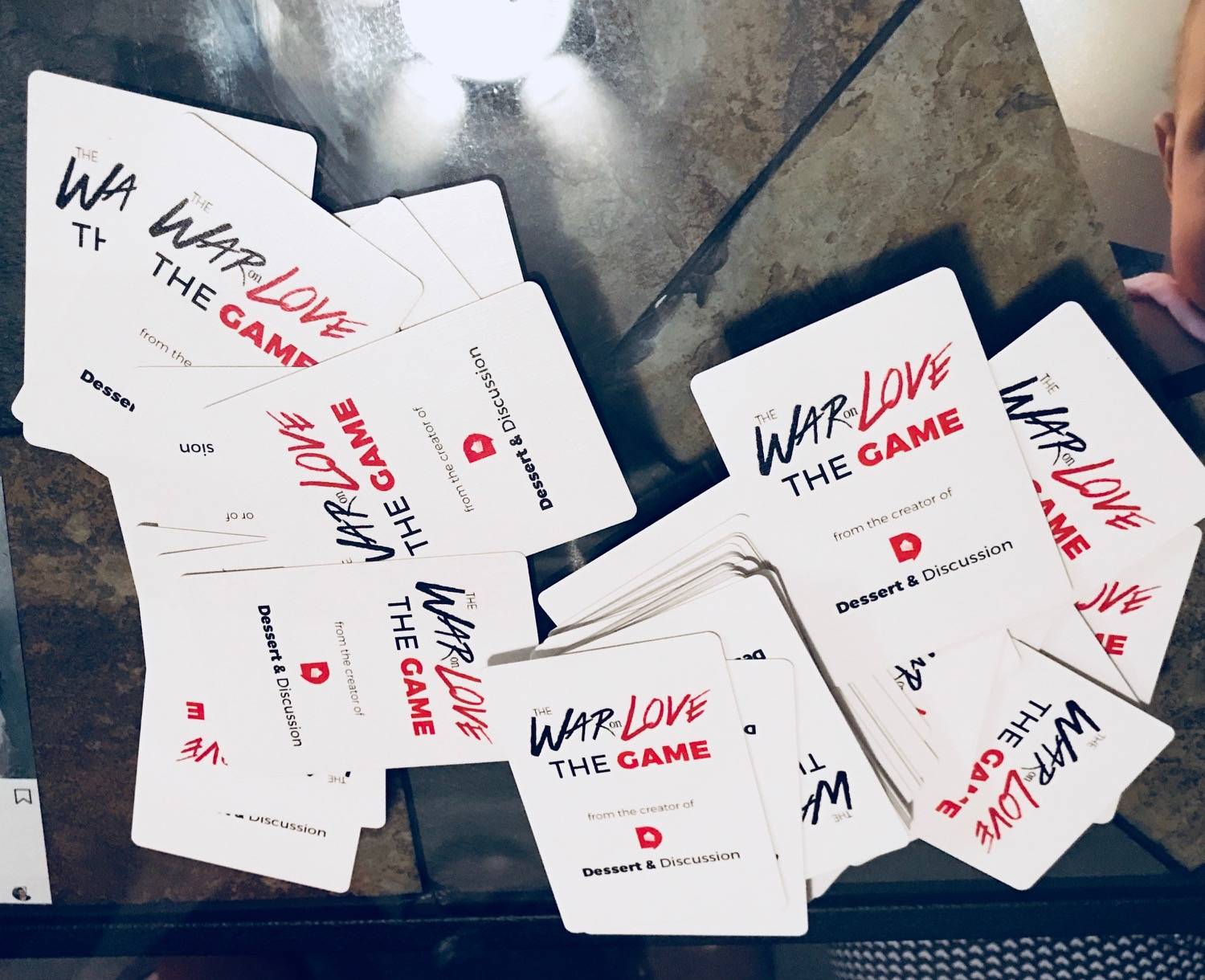 Hey beautiful people!
Don't you think there is a serious war on love? Figuratively and hypothetically speaking, there really is a war on love! People are always talking about what is the point of getting married when more than half end in divorce! Dating is a game and typically ends where there are two or MORE losers. The STD rate has increased in the past year. There is so much going on! Might be a bit deep I know, let's rotate this thing.
I don't know about you but I love to be social most of the time. I love asking probing questions to see what people think and try to understand why. I love engaging in some exciting dialogue amongst my peers.
This young lady, Alex Merritt, created this game called The War on Love, and it has 52 sizzling questions about love, sex and relationships! She is the founder of Dessert and Discussions, an experience worth having!
I recently had some Friends over and I told him what game we are going to play. I gave them a sneak peek on my Facebook, Snapchat, and Instagram and my friends were so excited to get started.
The game was so much fun and it definitely opens up the door for deeper conversations on topics. Sometimes we would be on someone's question for like 30 minutes and it was so engaging.
Although, the original way to play it is amazing I also thought about a few ways that you can play it in different settings.
4 Ways To Play The War on Love
Date Night Fun/Pillow Talk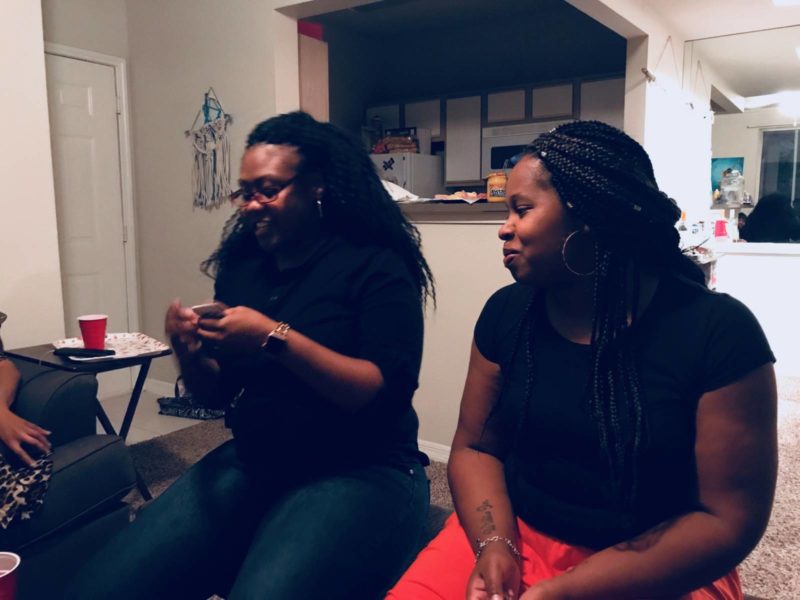 This is when you and your boo want to have a chilled night in and you want some quality time. This is a great time to pull out your deck of cards to play The War on Love. Feel free to play it by the rules or make your own rules. This could get fun, add some kinky things in there like whoever has the highest card has to remove an item of clothing or create a list of things you want your spouse to do and who has the highest card has to choose to answer or do what it says on the list. Massages, cook dinner for a week, clean the baby's diaper, go grocery shopping etc.
Single's Night Mixer
Maybe you are hosting a single's night event and you want people mingling and having conversations. When people arrive, give them a card face down and as they mingle, they can choose to battle someone! On the count of 3, they both flip their cards over and whoever has the highest gets to choose which question they want the loser to answer. Do it as long or as little as you would like.
Game Night/ Couple's Game Night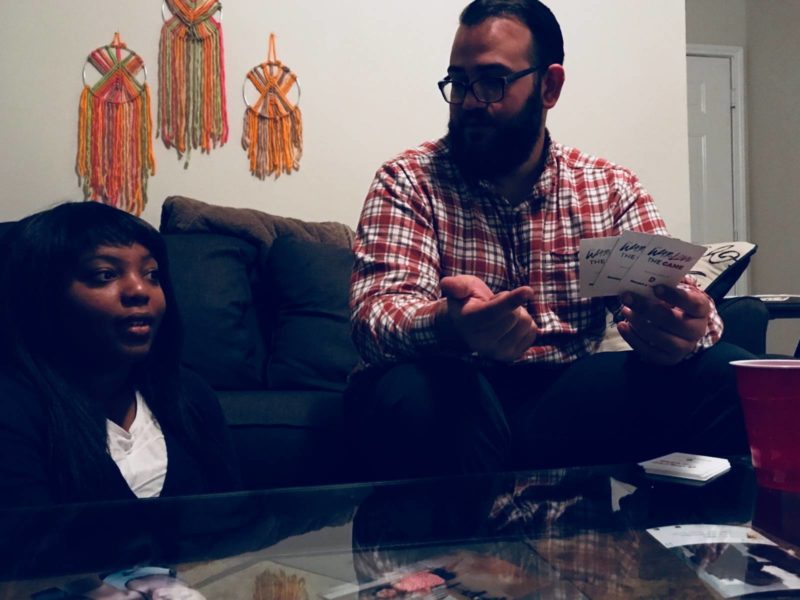 I had a game night in September for one of my birthday celebrations and the game that was featured was The War on Love. We played exactly how the rules suggested. One thing that I might add is that you should have a close woman to man ratio. It makes it so much more interesting!
Table Talk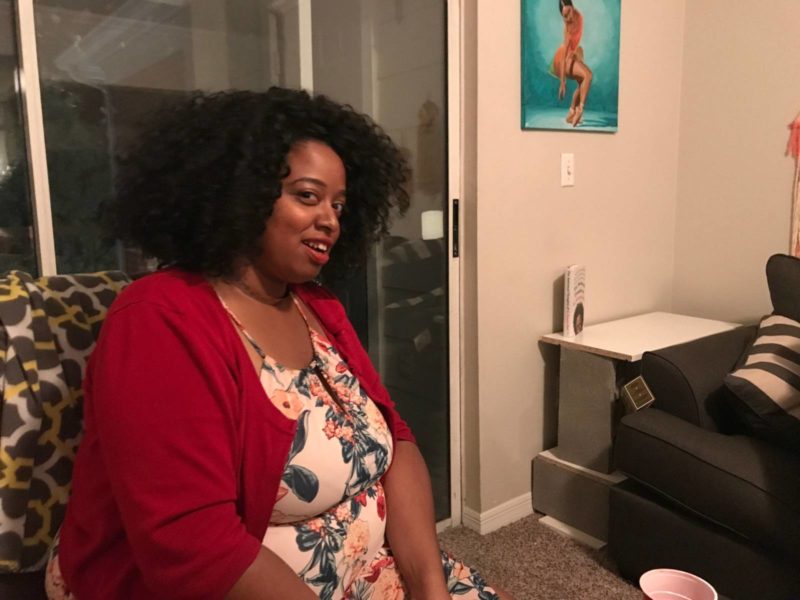 Carry the deck with you at all times! Happy Hour with friends, pool party, sitting at the bar… and use this as some conversation starters! Who doesn't like to talk about love, sex, and relationships??!?!? Whip it out and say, "Let's Battle" ok, you don't have to say those exact words, but get them excited!
5 Questions In the War on Love
The number 1 thing women lie about
How many dates until sex
Things you love about the opposite sex
When it comes to love I am afraid of
How old were you when you had your first kiss
Now you know those are juicy, just think about the other 47 juicy questions you have in the deck! Want a deck? Check out The War on Love Game.
Win a game of your own by entering below!
Grab you a copy and let them know I sent you! Enjoy!
What are some of your favorite games? What should be in my collection???
*This is a sponsored post, I received free or discounted products but all opinions are my own!
Thanks for reading the BougieBlackBlogger a blog to inspire and encourage. Contact me if you need Social Media Marketing a speaker for events or blogging assistance.