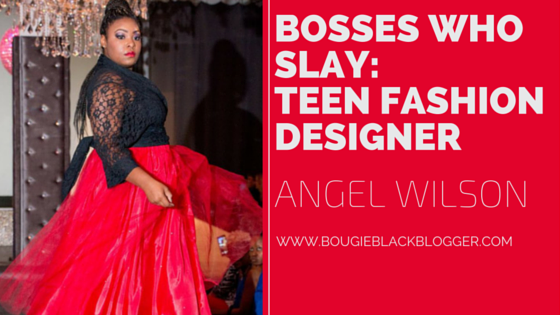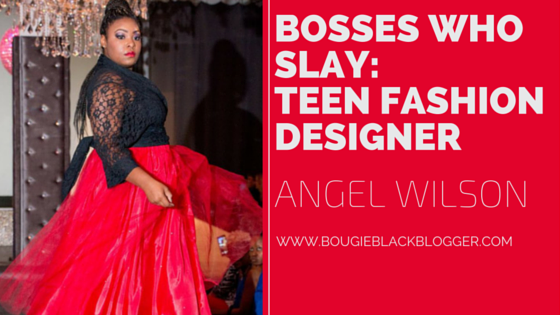 Greetings beautiful people,
I am very excited about this interview that we are about to get into. You may not know many of my passions but one is empowering and exposing teen girls to opportunities that will allow them to dig deep to what they are passionate about. Well this young lady you will get to know more, I had no influence at all but she is living the dream doing what she loves. Something about the youth heart, they are extreme go getters and seem to know no boundaries.
Well let's get started! Let's meet Angel Wilson, a 19 year old fashion designer.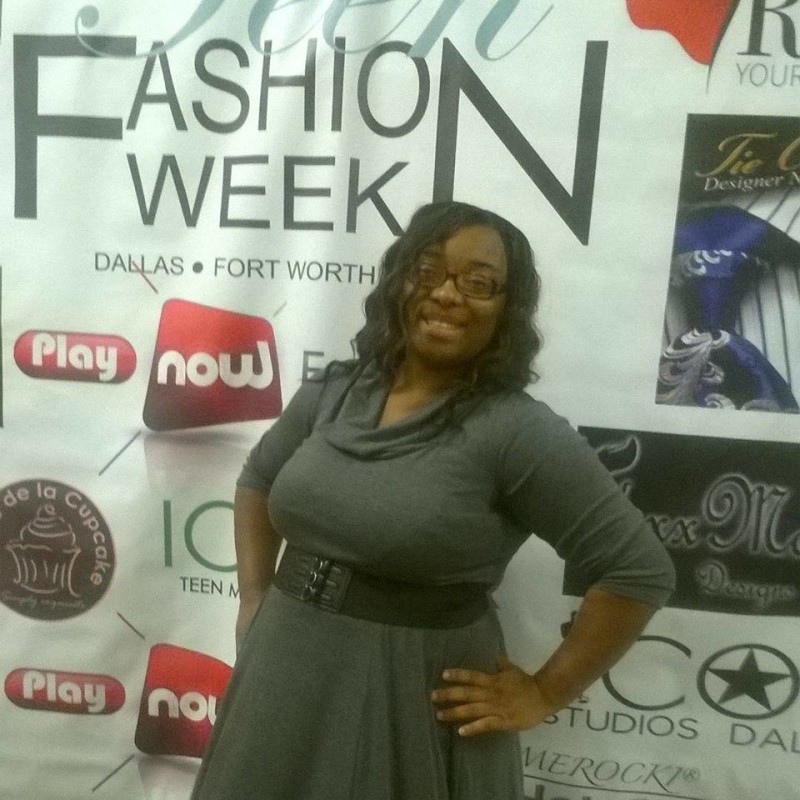 Tell me about who you are, where you are from, hobbies, passions, favorites etc.
Hello my name is Angel Wilson and I am 19 years old and I am from a small town in Alabama, called Sweetwater. I am also, the fashion designer of An'Jele. I am also, a boutique owner. I absolutely love creating, drawing, cooking, singing and fine dining. I love fashion and the art of creating it. I love traveling with my family. We take two vacations a year.
Tell me when did you realize you had talent and how did you and your family go about cultivating your talent?
I realized at the young age of 8 that I loved fashion and drawing it. I would doodle drawings all the time and play dress up. My mom always encouraged me to do  the things that I liked, but also made sure I always had a book in my hand and to read and learn fashion and the designers.
What is your favorite piece or performance? Why?
My favorite piece would be my yellow high neck dress and my two piece halter top outfit. I love these two particular pieces because they are a true reflection of my personality, which is free, fierce and confident.
Where do you get the most inspiration for your work?
My inspiration comes from a mixture of things. it can be a song, a picture, a conversation or just looking at nature itself. Sometimes I am up at two in the morning drawing and sketching from a thought or inspiration.
Have you taken any classes to perfect your skills and talents? Why or why not?
I have never taken any classes because this was a God given talent. Some are just blessed with it and some learn it. Whichever way, it's a craft.
What advice would you give someone who is new to your area if talent?
I would say never give up on your dreams and goals, no matter what. Fight and strive to be the best you can be.
Are there some difficulties in what you do? Care to share?
Wow, there are so many difficulties. just picking out and finding the right fabric for your design is hard enough. sometimes I travel hours away just to find the right fabric. I want just the right pieces and quality. Making sure that you are creating pieces that the potential customers will absolutely love. Also, learning the art of marketing and reaching those customers has been a learning experience and proving to be a true task.
What new skill or technique would you love to learn and why?
I would love to learn more about the art of baking and creating fabulous cakes. I am truly an eclectic because I want to learn so much. My brain is a sponge just ready to absorb so much knowledge.  
Anything else you would like to share, nuggets of wisdom, stories, memories etc.
Well a lot of people don't really know my story and the face behind An'Jele. I was born a breeched baby, and my legs were bent back by my head as a baby. I lost oxygen during birth and the doctors said I would never walk or learn as a normal child my age would. I am truly a miracle and God has truly healed and blessed me. Although I have faced many obstacles, I stand here today walking and I graduated high school with A's and B's. I faced bullying in high school because people felt like I was different from them. I still struggle with my speech and some words are hard for me to pronounce and I have a finger with no joint, but I fight and keep my head held high. No disability or anyone will ever tell me that I can't succeed or be normal. I am a boutique owner and a young fashion designer, and living my dream.
I also got a chance to launch my first pieces of my fashion line An"Jele at DFW Teen Fashion Week in Dallas, Texas, hosted by ICONIQ, where I was also presented with a young designers award.
As a teen designer, are your designs for just teens?
NO way, my clothes are for the woman that wants to feel elegant, sophisticated and sexy. I also love doing trendy pieces. My clothing can appeal to ages 17 and up.
This slideshow requires JavaScript.
Encouragement can go a long way and take someone from one level to a whole new level, so let's encourage this lady by sharing this post, following her on social media and seeing how you can connect with her.
Follow Angel,

IG: anjele_fashion

Facebook: angel thefashiondesigner Wilson

Pinterest : An'Jele
I hope you enjoyed getting to know this young lady, I sure did.
Be sure to share, comment and subscribe.
Interested in being featured on the Bougie Black Blogger, submit your story! 
Peace and Blessings,
CicelyRenee
Thanks for reading the BougieBlackBlogger a blog to inspire and encourage. Contact me if you need Social Media Marketing a speaker for events or blogging assistance.