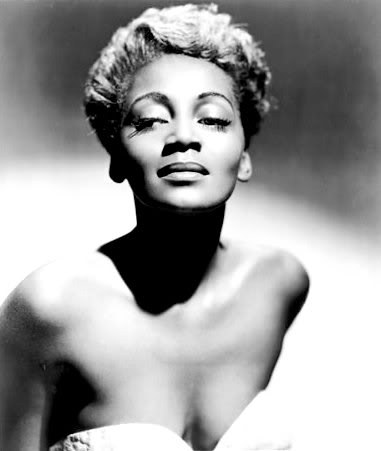 #TBT: Black Classic Women- Joyce Bryant
---
The Hashtag TBT also known as Throwback Thursday is a fun one, where people are posting photos of them when they were babies or high school photos that make you wonder WHAT WAS I WEARING.
I enjoy going down memory lane just as much as the next person. Reminiscing on a different time, different places and a different you sends us spiraling and reflecting on life.
Well
because I am the Bougie Black Blogger, I want to do my #TBT on some beautiful bougie black babes!
Meet Joyce Bryant! I did not know about her until just recently! Nicknamed Belter Bryant for her amazing vocal skills. Fought in many ways for racial equality. Disappeared for a minute but then came back as a classical vocalist and performed in operas.
To read more or hear her beautiful voice visit Joyce Bryant: The Lost Diva
Cheers to you, you beautiful classic lady!
Happy #TBT
Thanks for reading the BougieBlackBlogger a blog to inspire and encourage. Contact me if you need Social Media Marketing a speaker for events or blogging assistance.