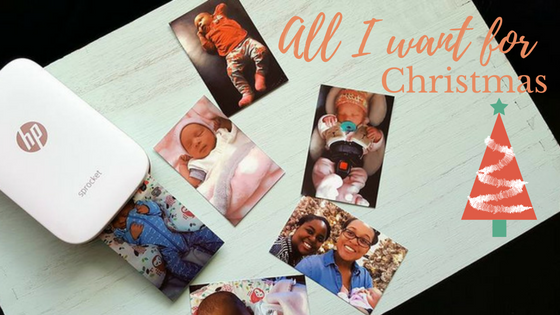 Hey beautiful people!!!
The holidays are coming quickly! So many parties, gift exchanges, and emotions in such a short time. Some people have a hard time during this season for many reasons, one they may be baeless, another is they probably can't stand being around family, or they are away from them, whatever the reasons are, I think we should find ways to not be sad…. or be sad, whatever. I am going to enjoy this Christmas!
This will be my second Christmas in Dallas, TX. This time last year, I was packing and relocating, 5 days before Christmas. Some were like why not after, and I was like I am ready to go. So here I am, away from the family who is closest to me, single and living alone and somehow I am so excited. I bought a Christmas tree and have been blasting Christmas tunes on my HP Roar Mini since before Thanksgiving.
I put out there that I was accepting a Christmas Bae, they had to hang out with me from Dec. 5- Jan. 1. They have to do a gift exchange with me, celebrate New Year's Eve and give me a kiss at midnight. I got a "Girl you are so crazy" response so I will be baeless again this year. But do not fret, this girl will be good.
I was thinking about gifts though, wondering who will be sending me something so I thought I would come up with a Christmas Gift List for myself… but I also asked my single friends what they wanted for Christmas. Although some a little extreme, others were pretty reasonable.
5 Things I am Loving Right Now
HP Sprocket- This is the cutest, coolest little gadget. I went home for Thanksgiving and my HP Sprocket was the center of attention. People kept sending me pictures to print to this little device. I would take a photo with a friend and print it for them to have right then and there.
Wine Monthly Subscription Box– I am a wine lover and sometimes I have no idea what to get when I go to the store. I love Winc because they give you a test and they suggest wines based on your answers. 
So I asked my single friends what they wanted for Christmas and here are the top and most funny answers:
A Man
A Woman
My Christmas list
Goes a lil something like this…I want 12 hundred dollars
11 Pairs of shoes
10 Finger nails
9 Packs of weave
8 Male strippers
7 Bus passes
6 Diamond rings
5 Months free rent
4 Bangles
3 Pocketbooks
2 Earrings
And A MAN WITH A LOT OF MONEY!
Well….I'd like a plane ticket and a couple million dollars.
However, this year all I want is to add to my scarf and earring collection, Herbal teas, Starbucks gift cards and anything that says "relaxation"
A solo vacation/Me Time
Perfume
A Sponsor
A special date with my special someone, but since I don't have that yet I will enjoy anything someone gets me. I really have nothing specific other than that
Money and Love was a recurring answer, so if you cannot find love for your single friend, you will be safe with a cash gift!!! Remember I am your friend, so either one of those works!
What is on your Christmas List?
My Girl Ginger over at the Ginger Marie Blog has an awesome Gift Guide!
Peace and Blessings,
CicelyRenee
FYI- There are affiliate links on this page and if you click and buy I will get some change! Thank you in advanced. 
Also, I am a part of the HP Millennial Group and I have received products for free but opinions are my own.
Thanks for reading the BougieBlackBlogger a blog to inspire and encourage. Contact me if you need Social Media Marketing a speaker for events or blogging assistance.