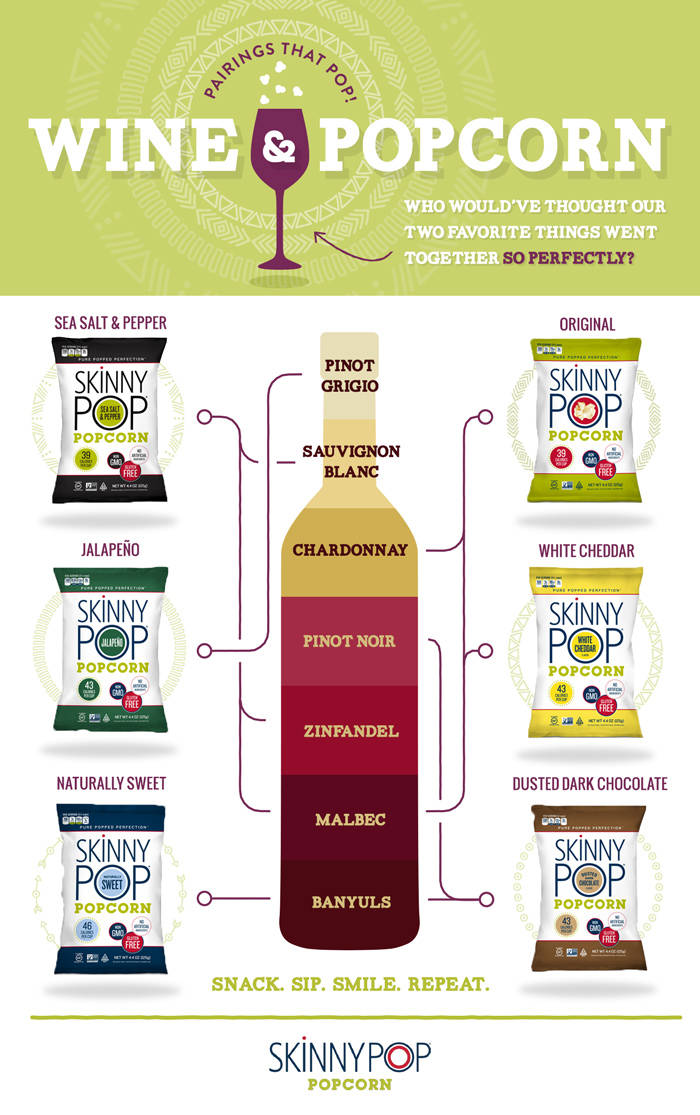 Hey beautiful people!
I do not know what you will be doing Friday night after work but I will be having one of my favorite dinners and chilling in front of the tv… I deserve it… all work and no play makes CicelyRenee very cranky…
I swear I started the Popcorn and Wine Dinners… but because of the extra drama, y'all chose to get excited about Olivia Pope and coined her as the creator. Nope, nope and NOPE. I believe that I created it… with the help of course of some amazing wine suggestions and my mamas amazing popcorn.
Things have gotten more easier too! Skinny Pop made this dope wine pairing chart to help us choose the best wine and popcorn for a good Scandalous type of night. Here, time to get schooled: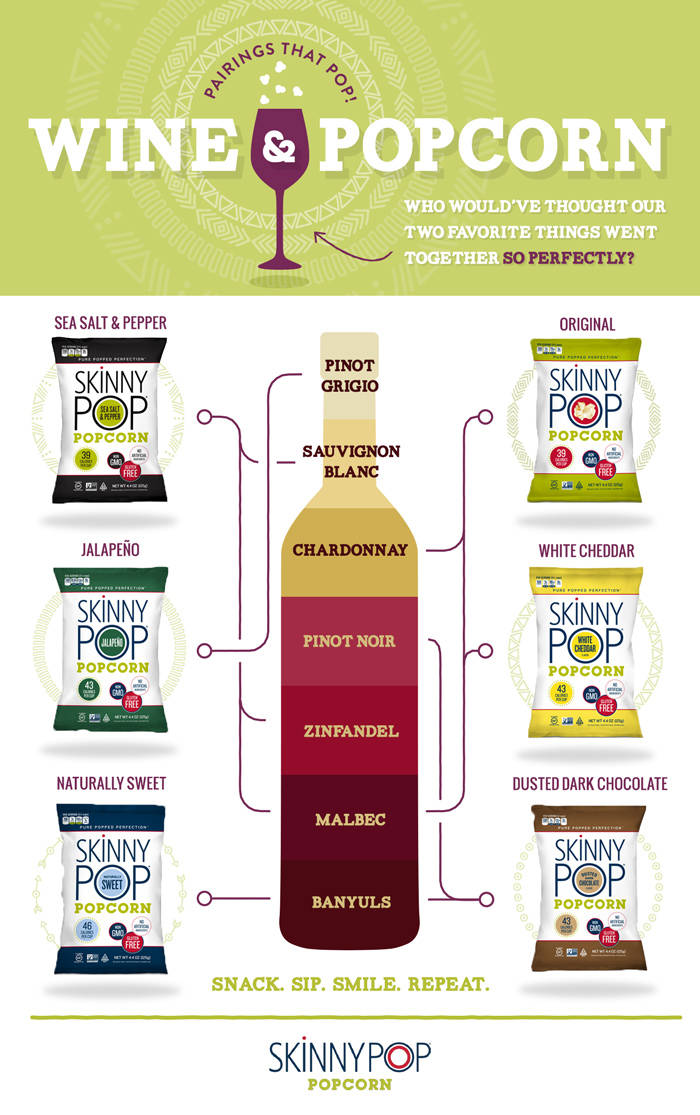 After reviewing that, which would be your favorite pairing?
Ok, for me, I love a good buttery flavored popcorn but that jalapeno Skinny Pop  has my mouth watering… I would definitely enjoy it with nice Pinot.
But when I think sweet, that dusted dark chocolate has me drooling. Skinny Pop, oh my gosh I love your new flavors. Reds definitely go with a yummy chocolate treat.
So I know which bags I will be getting! Which ones are you getting?
Be sure to pin and share!
Thanks for reading,
CicelyRenee
Please note that this is a sponsored post but my opinions are my OWN!!! 
Thanks for reading the BougieBlackBlogger a blog to inspire and encourage. Contact me if you need Social Media Marketing a speaker for events or blogging assistance.