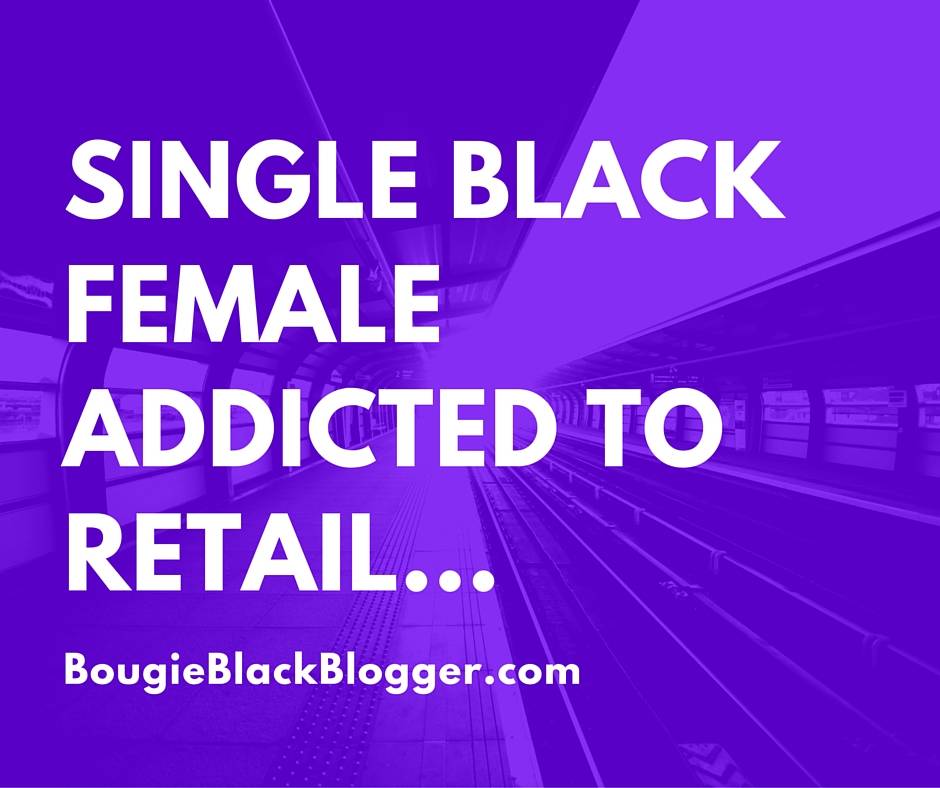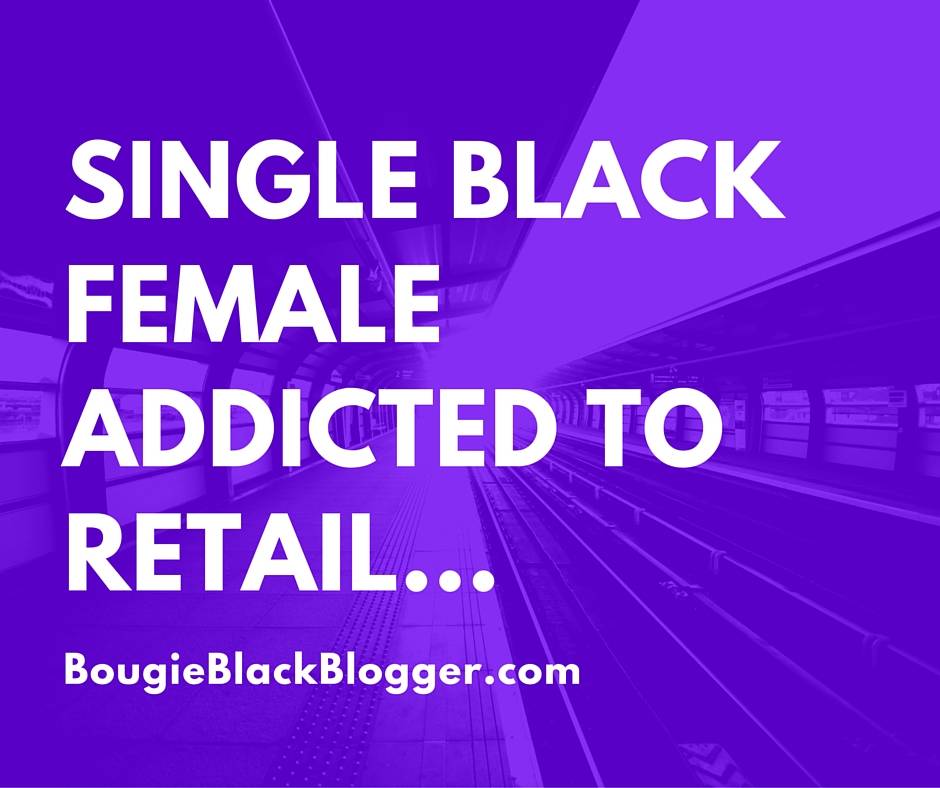 To be quite honest I enjoy being single about 80% of the time… the other time I am like I want to go somewhere with a guy or cuddle or whatnot. But when it is that 80% time I am loving it. No worrying about what they are doing or where they are at! No worrying about buying something without asking them first. No worrying about their needs and feelings. It is all about ME ME ME! And because I am the only child that makes me happy. DO NOT GET ME WRONG, I love being in a serious relationship where their needs sometimes I think about way more than mine.
My lifestyle and habits have changed because of this singleness. Every time I go to the mall Kanye West pops up in my head, "Single Black Female Addicted to Retail" at least it is true for me. Things have changed a lot because it is just me and I can do what I want 🙂
Here are 5 things that I, as a single black female, have gotten addicted to:
Netflix and no not Chill… Chilling late at night binging on Netflix, half-naked with a glass or few of wine. Netflix is that deal! That is how I got caught up with Being Mary Jane and I cannot wait to watch in online tonight! I have to wean myself off of it so I can do my blogging more seriously!
Shopping… yes, that is in there. I mean, I may not be addicted but I love to buy new things. It makes me happy when I can find things that I like. Single Black Females love looking good and fresh.
Social Media, this maybe due to my blogging love but I stay on Social Media. You know how Youtubers make amazing videos called Get Ready With Me? And then they have this whole routine that includes: meditation, tea, yoga, facial, 30 minute make up routine, etc. Me, I roll over grab my phone and look for all my notifications. I should do a video get ready with me, cell phone edition.
Going out to eat… I have lost the desire to cook at home and eat homemade meals. Give me quick healthy food and we will be good. One reason why is because I have to clean the dishes all by myself 🙂 No one to share the chores with.
Blog is Bae… I have spent 90% of my free time on this blog and other endeavors that are in the works. One I really love writing and the whole process. I am also in hustle and grind mode so being in a relationship might have stunted the growth.
What I need to get addicted to though is working out! I need to find the passion to workout… putting on some pounds but yes it is all good.
Anyways, where are my single ladies at? What are some of your addictions that you could account for being single?
Well this post was short and sweet. I published a blog on BuzzFeed called, 5 Reasons that I am Not a Fashion/Beauty Blogger. It is kind of funny go check it out let me know what you think!
Sneak Peak:
Shopping is a chore
One, I cannot AFFORD to shop all the time. Two, I do not even have time to shop. The final and greatest reason is that I hate shopping, going through clothes, trying them on being disappointed because they look like how it looks on the mannequin. Shopping is just no fun, I wish it were
---
Well if you haven't already, please subscribe, comment and share! Thank you!
Peace and Blessings,
CicelyRenee
Thanks for reading the BougieBlackBlogger a blog to inspire and encourage. Contact me if you need Social Media Marketing a speaker for events or blogging assistance.