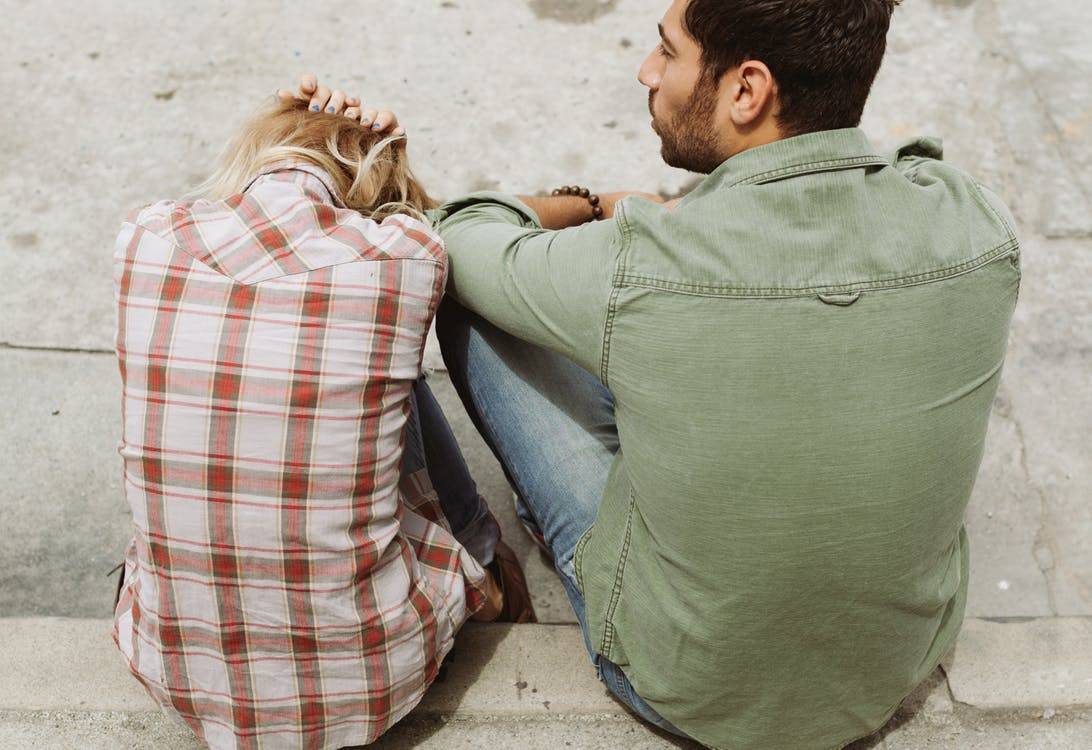 Hey beautiful people,
Last night I came home to silence and an empty house. I worked 10 hours and was in traffic for 50 minutes. I get home starving, trying to figure out what to cook. The trash stinks so while I get a pot of water to boil for spaghetti, I multitask by also washing dishes and taking out the trash. I really want to blog but now I am exhausted so I turn on Netflix, light candles, drink wine and relax.
Over the past couple of weeks, I have been reflecting on marriage or well the absence of it. February made two years since my divorce and now that things are more stabilized after relocating, my life has begun to speed up. I am active in the community, working long hours, I am at church often, and just living my life and this is so exciting.
But because my life has been pretty active, it makes me remember the partner that I had and realize that he is not around right now. When I say partner, I mean the husband figure, not the man but just the so-called role of a husband. You know that companion you would come home to? The one you talked with about almost everything.
As I reflected on the absence of marriage, helped me to think about the things I miss most about being married.

10 Things I Miss About Being Married
Miss the companionship/friendship– although I love my peace, I miss having someone to come home to or I am anxiously waiting for them. I miss being able to talk about my day and life. I miss doing the things we loved together such as playing games.
Miss the partnership– The idea of marriage as a partnership is so exciting for me, working together and doing life. Of course, never a 50-50 partnership but you have someone there that can pick up the slack when needed.
Miss the dreams and future plans– Being married, I felt we pushed each other to continue to get better and be better. There were plans for businesses that we wanted. We planned for vacations and retirement, what we wanted to do! Having those dreams and goals helped keep the marriage alive for the moment. Although that person will have no part in it, I still make sure to have dreams and future plans.
Miss the financial help– when we were married, our money together was almost 6 figures and it just kept growing. We weren't living paycheck to paycheck and it was nice being able to splurge. Now as I play catchup, I think about having a spouse that is bringing something into the marriage is such a beautiful thing.
Miss the physical aspect- sex, touch, kiss all that jazz! You are probably saying, "You can get that while you are single" but, I want more, I want it to be meaningful and purposeful. Did you know babies who haven't been touched or held for long periods of time have higher stress and anxiety levels and can sometimes die. I miss the long hugs and cuddling… the kissing and the ….
Miss the challenges of being married– I probably wouldn't choose to go through what I went through in my marriage again but I loved how much I grew because of the many challenges. Challenges being, learning how to compromise, live with someone different from you, figuring out next steps etc. Challenges, health related, mentally related, physically related etc were such a blessing in life.
Miss NOT having to date guys, I just loved dating one man over and over and over…. Being single and dating… ugh… all the frogs and dogs and lumps on a log… 🙂 So much time and energy wasted for what, a dinner… #Datingin 2016 was trending, hopefully 2017 will be better to us!
Miss falling in love with the same person over and over and getting to know them better and better.
Miss wearing my ring and not being available, still to this day, sometimes I freak thinking I lost my ring. Sometimes I would look down and be like, where is my ring? I look at all these women and their beautiful rings… and I just think… oh I miss having a public display of being in a marriage.
Miss being a wife, I miss being a champion, someone that fights for their marriage. I miss doing certain wifely duties for my husband. I miss being the backbone and having my husband's back. I miss being interdependent and needing someone. I miss it, everything that pertains to being a wife.
Sometimes it is hard coming home and having to do everything yourself, so many people including myself do it with no problem but realizing that if I were married, I hopefully wouldn't have to do it all by myself; it would be a little easier.
My marriage lasted a quick two and a half years and in those years I laughed, cried (a lot), and learned a lot. Those years came with many ups and soooo many downs. But I loved being married. I would never get back with my ex-husband and I try not to regret marrying him but again, I loved being married.
Although I didn't have much of a model to go off of in reality, I did biblically and that definitely helped set the tone of my role as a wife. Because of that, I know I was an amazing wife and my next/last husband will have an even better and experienced wife.
I would never wish or tell anyone to get a divorce, I would also, never tell anyone to stay married either but my divorce was one of the best things that have ever happened to me. Want to know why? Stay tuned to part 2.
Are you married? What are your favorite parts of being married? Are you divorced? Do you sometimes miss being married? Would you marry again? Are you a single and has never been married? What do you think about marriage, is it something for you or not, why?
Thanks for reading! Let me know your thoughts in the comments below.
Peace and Blessings,
CicelyRenee
Thanks for reading the BougieBlackBlogger a blog to inspire and encourage. Contact me if you need Social Media Marketing a speaker for events or blogging assistance.