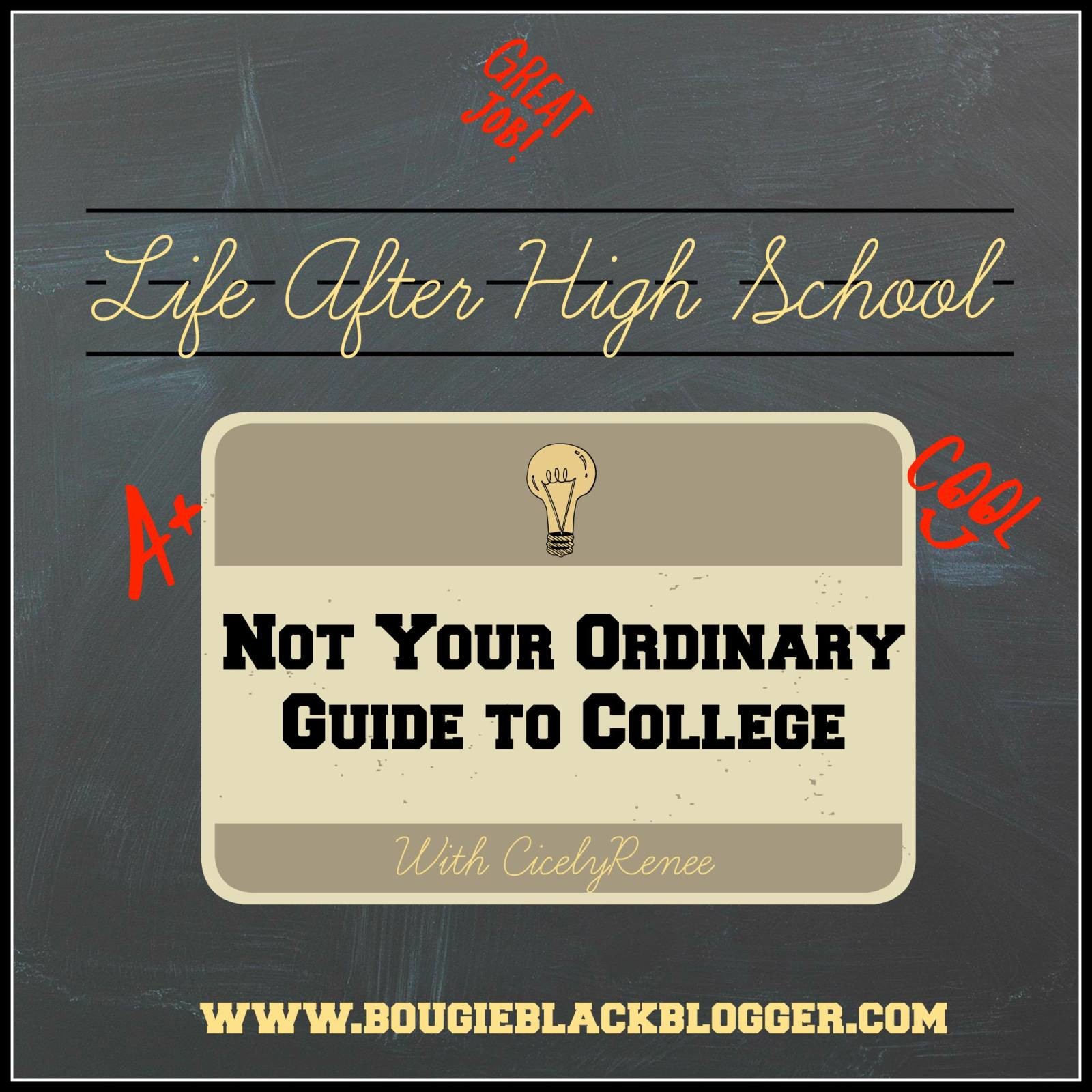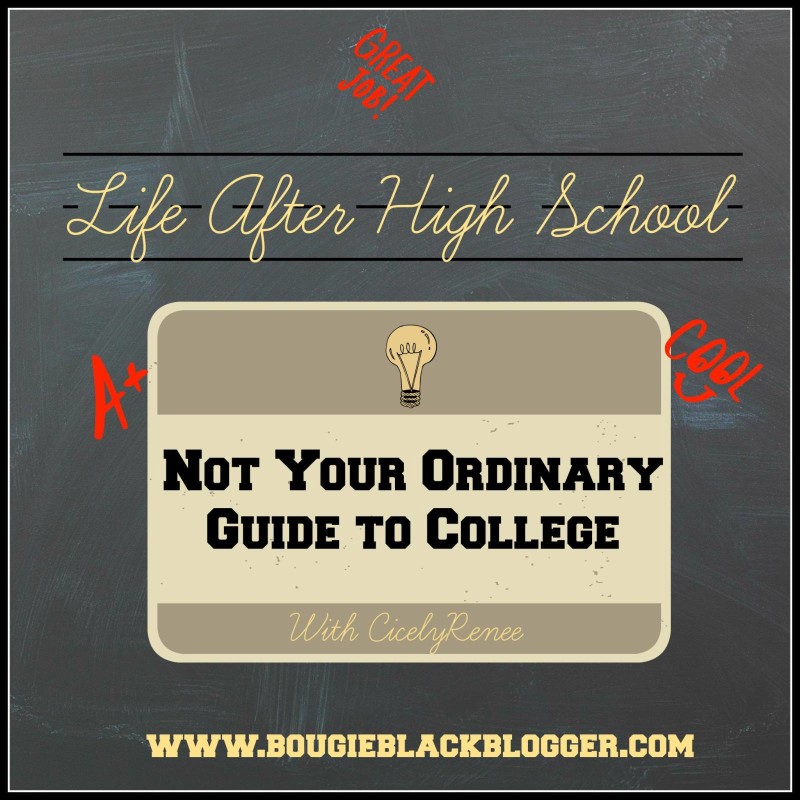 Life After High School- Not Your Ordinary Guide to College. 
The sure way to miss success is to miss the opportunity- Victor Chasles
---
Going to school can be fun and scary at the same time! Very overwhelming but also very rewarding! There are so many new people and so much to do! But of course, you are there to get that education! Congrats on this journey, whether it is a short or long one. Enjoy it!
I did not want to go to college but my mother literally tackled me to the ground, twisted my arm and tickled me until I said yes, I am going to college. I went to college right after high school and WAS NOT PREPARED! I messed up big time, I was failing and withdrawing and I just did not care. It took me two years to realize how much money I was wasting and that these poor grades will be on my transcript FOREVER! I remembered how important this education was for my mother so I ended up transferring and got my undergrad degree in Business Administration and went on to get my Master's in Educational Leadership.
When talking with youth in preparation for choosing a degree and which college to go to, I stress that College is not your end all be all. There are so many other opportunities that would be a great option for you or others! Keep reading to find out more.
My biggest regret about going to college was not knowing exactly what I wanted to do so I kept changing degrees and taking classes that I did not need to take. But I also have a lot of other regrets as well, I am not sad about it but I wish I would have done some of these things such as:
Things to do while in college:
Get involved- there are many clubs, groups, and organizations to participate in. This is a great way to meet people and even a better way to get your name in professors and faculty members minds. There will be awards given, scholarships and other great opportunities and if they do not know you, how will they choose you? You will need letters of recommendations and referrals so really getting involved with help people understand you so that they can write raving reviews
Intern, INTERN INTERN- I cannot stress this enough. I graduated college with no internship and it took me a long time to find a good job. I had the education but NO EXPERIENCE! This was heartbreaking for me. I was like how come I went to school and no one wants to hire me? If you can, create a list of places and companies you are interested in to work for or gain experience. Then, make the connections!
Study abroad- I do not know why I did not think I could afford to study abroad this was a huge lie to myself. You can afford it even if you have to take a loan out for it! This will be one of the most exciting and valuable life experiences you can get! Just do it! And then do it again!
So while in college, after my realization of wasting my time and money in college and just stressing out, I needed a break.  You may need a break from school and that is perfectly fine! Some people fear they may not go back if they take a break, I don't know if that is true for you but it wasn't for me. It was a lifesaver, I ended up getting some experience, meeting new people and living in a new state. I did the Walt Disney World College Program. My school did not give me credits so it was just a job for me but one I will never forget. So if you need a break do it but be purposeful with it!
Things to do on break from college:
Find a full-time job- This is essential, on your resume this is crucial to have. It shows that you are not wasting time and are serious about your life plans. Find a job in the area which you could see yourself at for a long time.
Nanny- do you like kids? Maybe you are interested in education, this will be a great and fun way to get hands on experience working with the youth. Make lesson plans and plan fun activities.
Travel- this could be in the form of a missions trip or student exchange program. The Bureau of Educational and  Cultural Affairs Exchange programs is very helpful to students and professionals, make sure you check it out.
Like I was saying earlier about not being ready to go to college, I recently found this new term called GAP YEAR. It is the year after you graduate from high school. In fact, Harvard encourages students to take a Gap Year. I participated in an AmeriCorps Program after getting my undergrad and it was great. There were young people ages 17-24 that participated so many took that Gap Year option and I think they were better for it! I really wish I would have taken time to do something before going to college. Many of them went to college right afterwards and had amazing life experience while attending. This also, helped them figure out the career path they wanted to take. I say take advantage of it! Here are some programs I think are amazing, including my AmeriCorps program that I participated in.
Gap Year and Other Programs to participate in:

Well this was not your ordinary college guide but I hope that it was helpful. These are things I wish I would have known or done in my college years. Remember if you are not ready to go to college straight from high school, don't be pressured to do so.
Next week I will be creating a "I don't want to ADULT yet" guide to Life After College so make sure you check back! Subscribe as well. Share this with students in high school and college!
All the best,
Cicely Renee
Thanks for reading the BougieBlackBlogger a blog to inspire and encourage. Contact me if you need Social Media Marketing a speaker for events or blogging assistance.