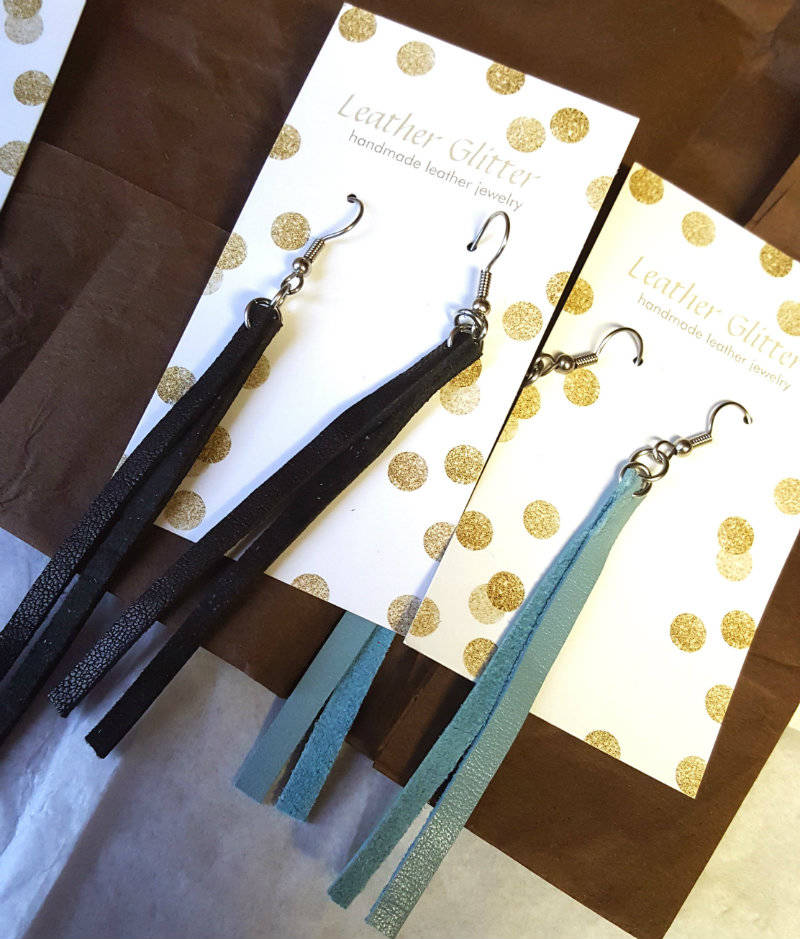 (Sponsored post but all opinions are my own. Leather Glitter)
---
Hey, beautiful people!
The internet is an amazing place to find some pretty dope things! My favorites are always handmade, created gifts and products. It is easy to buy from a big business because they have factories pumping out things rapidly. But when you find someone who is passionate about their craft and decided to create a business for themselves, we have to support in some way.
Leather Glitter is an online Etsy shop that sells handmade leather jewelry! They are great pieces of jewelry. Because it can be custom made, this would be great for the fellas as well.  The creative and owner of the shop is Katrina Brown and we did a little interview!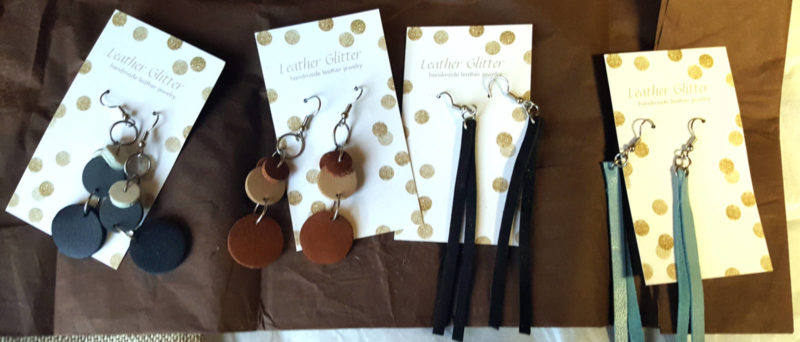 Interview with Katrina Brown, owner of Leather Glitter
Tell me a little about your business and how you got started?
I've always appreciated different types of crafts but never felt I had the skill to create crafts of my own.  However, last Fall I finally decided to combine my love of the arts with my appreciation for fashion and create a wearable craft – leather jewelry.  One of my favorite pieces of jewelry to date is a pair of leather earrings I saw posted on Instagram and purchased almost 2 years ago.  Being that this medium interested me the most, I decided that I would take a stab at creating and selling my own leather jewelry.  To make sure I stuck to my goal, I set a launch date of December 1, 2016, and signed up for a few area craft shows. I then did tons of research on suppliers and the best tools and watched jewelry-making videos because I had zero experience. I struggled some at first, stressing over not finding exactly what I wanted, but I stuck with it.  On Dec 10th, I nervously attended my first craft show with my sister as my sidekick and was very pleased with the response I received.  I've done three shows so far
and plan on attending several more throughout the year. I'm constantly tweaking my pieces and my Etsy shop to appeal to a variety of buyers.  I want them to know that when they order from Leather Glitter, they will receive a quality product.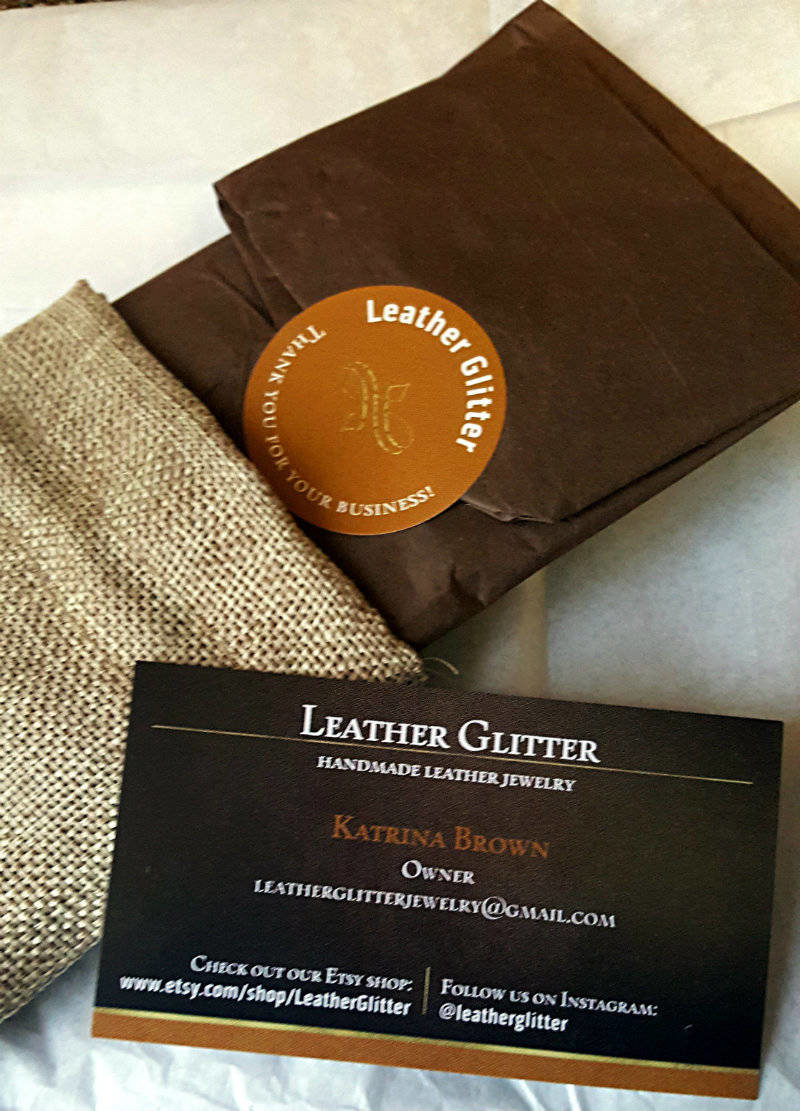 What are some of the pieces you love to create?
I love earrings, the longer the better, so they are my favorite to create.  I work with several different shapes so I can get pretty creative, especially when I combine the leather with chain and other stainless steel elements.
What has been your inspiration for your creations?
It's really just my personal style.  An idea pops in my head and I go with it.  I would never sell something I wouldn't wear myself.  There have been a couple of things I've created that I realized I didn't like once it was completed so I took it apart and started again.  Sometimes I have to walk away from it and come back to it days later.  I keep trying until I feel good about the finished product.  It stays on my mind until I'm satisfied.
What are some of the struggles you face with your business?
Since my presence is mainly online, I struggle with converting "views" and "likes" to purchases.  When I'm at craft shows potential customers can examine the jewelry and try it on, but online customers don't have that luxury so I think it holds them back from making a purchase.  
Also, I don't know much about photography and I don't own an expensive camera so eye-catching photography is not my strong suit.  I've gotten better but I'm still working on my photographs in order to make my jewelry more appealing.
In what ways do you plan on growing in? (New line of product, new market etc?)

I'm currently working on a couple of new product lines – leather hair accessories and lapel clips.  I think they'd be the perfect accent to a pair of earring or a necklace.


What is a self-care tip you would like to share?
One of my favorite quotes is:
"Our greatest weakness lies in giving up. The most certain way to succeed is always to try just one more time." – Thomas A. Edison
I'm not where I want to be with my business yet, but my plan is to keep on trying until I get there.
What is something you would advise someone who would like to open a similar business?
> Don't skimp on quality just because you're making jewelry with a lower price point. I want my jewelry to last for years so I purchase materials that will stand the test of time.  That's one of the main reasons I chose to work with stainless steel.
> Don't be afraid of an oversaturated market.  Your personal style could be just what people are looking for.
Anything else you would like to share?
I have a return policy so don't be afraid to give Leather Glitter a try, and I love to make custom orders!
Where can people find you on social media?
Instagram/Facebook: @leatherglitter
Be sure to visit the online store and get 15% off using my code BBB15OFF
Enter the GIVEAWAY!
Thanks for reading the BougieBlackBlogger a blog to inspire and encourage. Contact me if you need Social Media Marketing a speaker for events or blogging assistance.