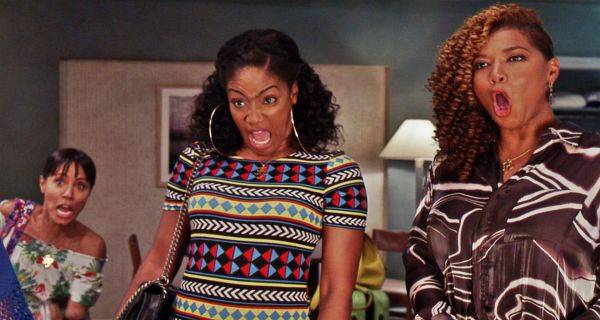 Yall, if you have not seen Girl's Trip with this magically, melanated, dope cast yall are already late and I am mad at you!
First of all, I have a new best friend and her name is Tiffany Haddish aka Dina…. we will talk about her later! But can we please talk about how Larenz Tate is not aging and would seem like he literally just might be, the real life Benjamin Button? He is the anti-aging serum, he is what not so melanated people desire and spend trillions on!
My face when he flashed that beautiful smile of his: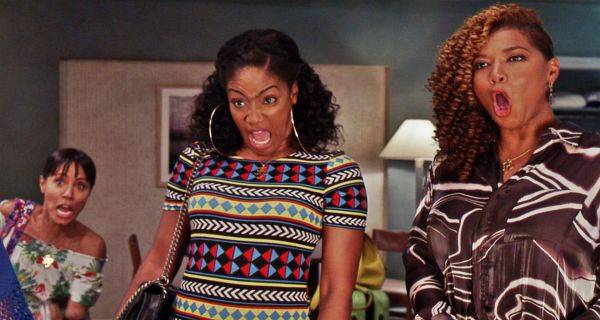 So I have this love for Larenz probably because I absolutely love Love Jones and secretly wished I was Nia Long aka Nina every time I watch that movie.
Ok Kofi is fine and was sexy in the movie… but the way Larenz small sexy self moves me… oh em gee… Oh, ok we are not here for that… we want to know how he is not aging… ok here we go!
A few facts about Larenz
Born Sept 8, 1975
Actor and producer
5'7
He is the co-founder of The Tate Bros. Foundation with his brothers. The non-profit organization was created to help provide funds for children living with the disease sickle cell anemia.
Turned down the role of Harper in The Best Man (1999)
(IMDB)
5 Ways Larenz Tate is Not Aging:
Probably that Blues for Nina well… more like his wife Tomasina Parrot, what love will do to the body is miraculous… did you know that being married  (To someone you absolutely love and cherish) tend to live longer, have fewer strokes and heart attacks, have a lower chance of becoming depressed, be less likely to have advanced cancer at the time of diagnosis and more likely to survive cancer for a longer period of time, and survive a major operation more often. (Harvard Health Publication)
Melanin of course… and we all know that melanin helps protect the skin from uv damage and more!
He is a Virgo, Larenz like myself is a virgo and um… if that doesn't explain it then, I don't know what will!
LOL… I really have no idea
Your guess is as good as mine
So my beautiful people, those are the secret ingredients to slowing the aging process but in all seriousness, if you want to slow the aging process, do these things:
Live your life
Enjoy the now
Drink water
Imbibe a bit
Have a great sex with beautiful loving people
Meditate and Pray
Smile 10x more than you frown
Make people smile
Help others
Remember that you will ALWAYS be beautiful
Now time to party!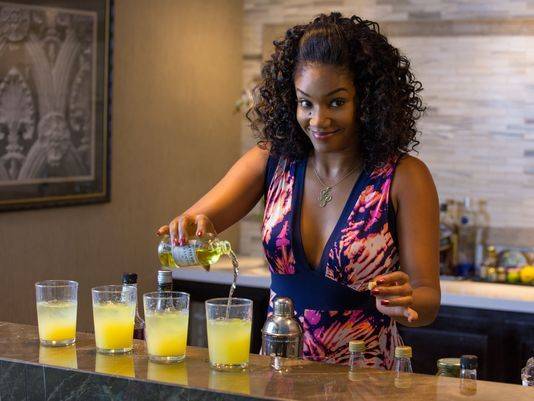 Peace and Blessings,
CicelyRenee aka Issa Rae and Tiffany Haddish Best Friend Forever
And if you did not notice, this is not a factual blog post so please don't do something and blame me! Thanks Bbbaaiiiiii
Thanks for reading the BougieBlackBlogger a blog to inspire and encourage. Contact me if you need Social Media Marketing a speaker for events or blogging assistance.