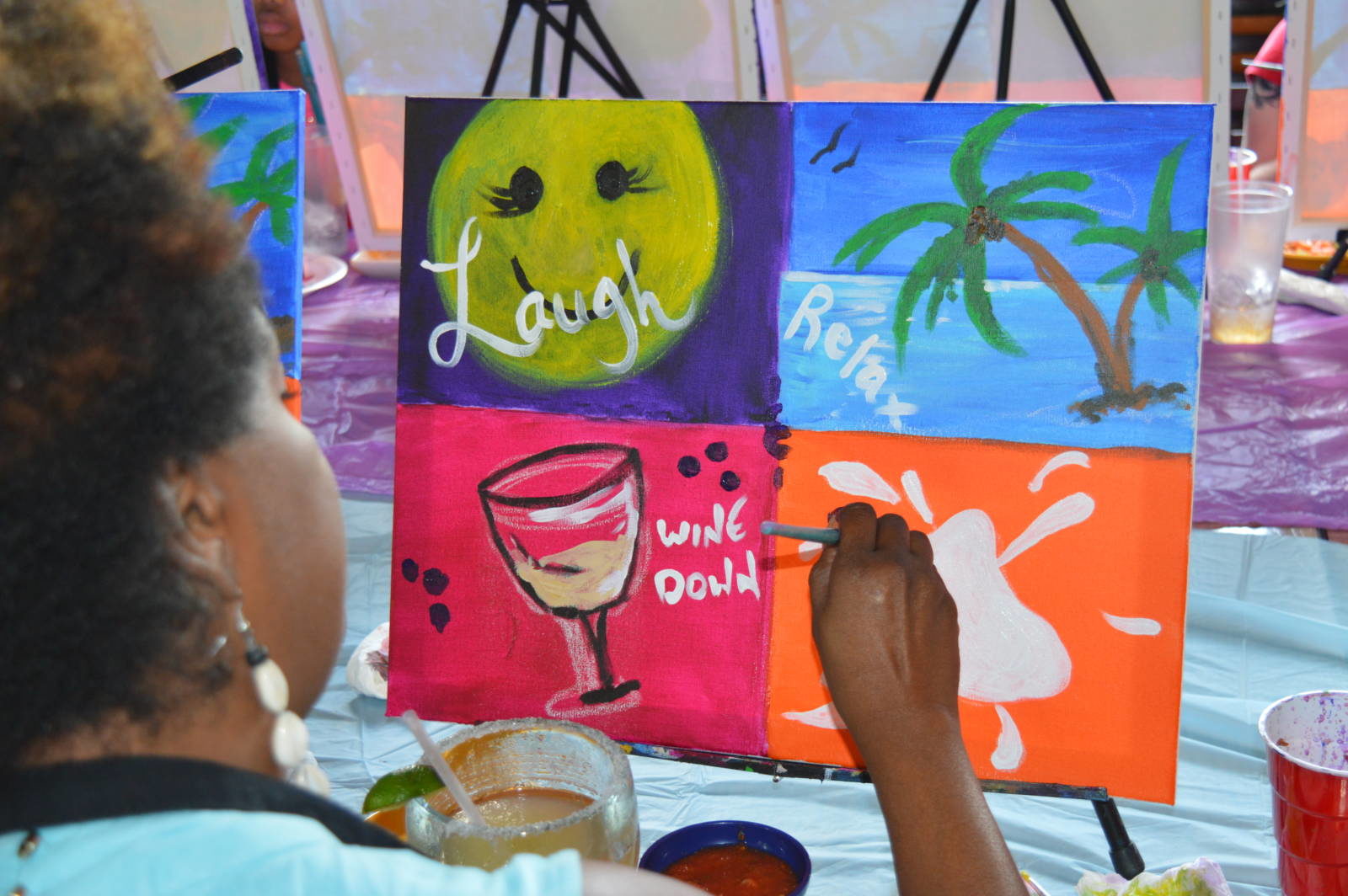 #BuzzedArtNite #Anniversary 
---
Hey beautiful people!
It's your anniversary or your birthday, or whatever the occasion you just need to celebrate. I am not sure if you have been following me long or not but I like to celebrate EVERYTHING. I celebrate waking up in the morning, I celebrate food on my table, I celebrate checking off an item on my to-do list. Life is too short NOT to celebrate. What are you excited for? What needs to be celebrated in your life?
Well, whatever those those things are, I really do think you should celebrate it. How, you ask? Well I am glad you asked!!
Over the weekend I celebrated a business' 1 year anniversary and it was amazing. But many people there were not only celebrating its one year anniversary but celebrating life as well. People came all over and I was like this is a perfect place to celebrate whatever event you may have coming up.
Top 10 Things You Should Celebrate:
The fact that you can read this blog! CHEERS!
Your best friend and how amazing they are. Cheers to Friends!
The man or woman in front of you and you think they are beautiful. Cheers to Beauty!
That you are here to do better and be better than you were yesterday, a year ago, 10 years ago, or 5 minutes ago. Cheers to positive progression.
You didn't have a horrible first date and that you may want to see them again! Cheers to Dating in 2016.
Slaying goals left and right! Cheers to being a Goal Slayer!
Quitting that stinky habit ___________ <– fill in the blank!  CHEERS!
Being open minded with a great big ole open heart! Cheers!
Your children and how they are everything like you or nothing like you at all!  Cheers to legacy building.
How dope you are and where you are going in life. Cheers to you boo!
A great way to commemorate the event is with a great Paint and Sip event…. If you are in the DFW area, Buzzed Art Nite is your go to spot!
You see all those different reasons to celebrate, well I am sure you can think of 100 more. What are they? Buzzed Art Nite will be able to come to you or you go to one of their many events.
Check out what people are saying about Buzzed Art Nite!
Let me know what you would celebrate as you paint and sip the night away? 
This is a sponsored post but all opinions are my own. I have permission to publish these photos. 
Thanks for reading the BougieBlackBlogger a blog to inspire and encourage. Contact me if you need Social Media Marketing a speaker for events or blogging assistance.