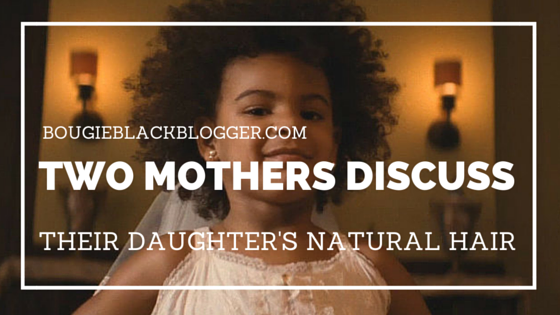 Hey Beautiful People,
Natural hair is not, never has or will be a trend. Natural hair is a living and ever evolving testament of who people are. Relaxers and other things presented itself in the black community as a way to burn certain elements out of who we are to become something we are not. Many people however, stuck to their natural roots inspiring women directly and indirectly, to live in their natural state.
I remember when I got my first perm, I was in 3rd grade and I do not remember having a say in the matter. I just remember loving how my hair flowed when the wind blew. If I could go back, I would tell my mom to not relax my hair. I have been natural for 10 years and 7 of those years, I had locs. I took a vow to never put a relaxer in my future children's hair.
Recently, I saw a video of young girls with grown women weaves and it made me think about how fast these girls are losing their youthful innocence. Hair is such a defining statement of who we are and what we want to be. I think about many black news reporters that will not show their natural hair  in fear of being perceived in a negative way. Do you remember Rhonda Lee, the Meteorologist who got fired for her natural hair and defending herself from ignorant responses? One guy even said she needed to wear a wig and was wondering if she were a cancer patient. Read more on News One.
I am thrilled when I see little girls rocking their natural hair. But another exciting thing is watching women who have a very influential platform make proud statements about natural hair. The most recent is a really popular one, Beyonce's Formation song spoke loud and clear on natural hair. She had gorgeous women with natural fros and lyrics saying, "I like my baby's hair with baby hair and afros" 
I talked with two moms of girls with natural hair and here is what they had to say about encouraging their young ladies to love their natural hair.
Kimyoda Cochran, the wonderful mother of the lovely Kayden-Simone had this to say:
Growing up during the Just For Me phase, I didn't see or experience my natural hair until I was 13. Before then every adult I knew was slapping perms in my hair and their hair. Growing up I never had anyone tell me my natural hair was beautiful not even Disney. I wanted my daughters hair experience to be different.
Hair is a huge part of our identity in the Black community I make it my goal to tell and show my daughter just how beautiful and magical her hair is. This isn't easy considering every standard of beauty in our society is telling her otherwise. That is why I make it my mission to point out everyone I see with beautiful curls like hers, rather they are on a billboard, in a magazine or center stage at the Super Bowl. She smiles big and that tells me she is getting "it."
She recently got a chance to attend a Jamie Grace concert. I let her wear her Afro full and big in all it glory.  She received so many compliments from other guests on how beautiful her hair was. During the meet and greet Jamie Grace also showered her with compliments on how gorgeous her hair was. It was at that moment she really got it. She wore her Afro to school all week after that. When a boy from her class said her hair was too big she told him "you don't know anything about my hair if you did you'd know it's suppose to be this big!"
I make it my goal to tell every child I see with natural hair, curly hair, even red hair just how beautiful their hair is.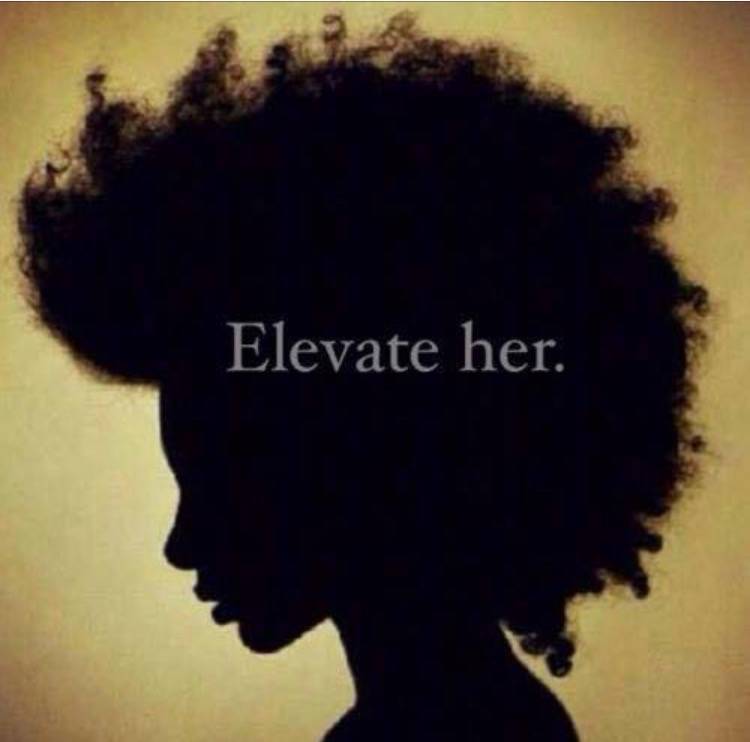 Elsa Carlson, the awesome mother of sweet Amaija had this to say:
When I had my first child, a boy, I was IN LOVE with his curls. He's mixed with black and white and his curls were the.cutest.thing. They'd get little blond tips in summer and although he hated having his hair combed, I discovered the best way was in the bath with lots of conditioner and a hair pick. The thing he never liked was braids, product in his hair, or to have it combed (much). He went through some phases of wanting it cut shorter, but for the most part, he loved to rock his natural hair in afros, a flat top, the old "let's just let it grow and see what it does" look and most recently, it was faded and then twisted on top. I never understood the people who would comment about his hair needing to be cut down and short. He's 16 now and he loves letting it do what it does. His hair was and is, amazing.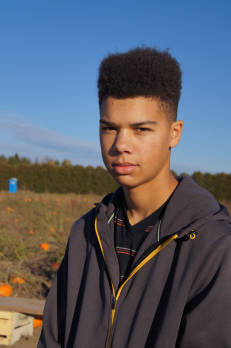 So, now let me back track a bit. My daughter, Amaija, was born in 2006. Her father and I had agreed, when we knew she was a girl, that we would never chemically process her hair to take the curl out. I agreed for a few reasons: I wanted her to learn to love the hair she was given. I prefer to go the natural route with our health and wellness and so chemicals on the hair was not going to happen. I didn't want her to spend her life fighting her hair. This may sound crazy, but I didn't think many white girls really had curly hair. And the ones I did see with curly hair, straightened it as often as needed.
My first son was 6.5 years old and I felt like I knew how to do this hair thing. I paid attention to her curls and the texture of her hair. For the longest, I did not need to do much with her hair because it took quite a while to grow in. When the curls came, I had so much fun doing little pony tails on top and using a very light product since her hair was really fine. Her hair grew in full and beautifully curly, still keeping it's fine texture. We tried out different products along the way and got quite the collection. The thing I always wanted was that she KNEW how to take care of her hair and love the curls and know how to work with them, instead of against them. When it started to get longer, we started washing and then combing with a heavy conditioner, rinsing and then we just let it be. We would put a little curl product in her hair and played around with various braids styles, three piece twists and finger coils, but for the most part, she wanted it to do its thing without messing with it too much.
Embracing my own curls.
I myself had gone back to straightening my hair and so as she grew she would ask me to straighten her hair. I would agree now and then, but it was so.much.work. I knew I had to embrace my own curly hair to be a better influence on my daughters and to practice what I preach.
I decided to do a little interview with Amaija about her hair.
What is so great about your hair? Why do you like it?
Because I can do a lot of styles with it. And not many other girls my age wear their hair like me.
​
What is your hair care routine?
I wash it a few times a week and in between those washes, I co-wash. Co-washing is conditioning only and I do that so my hair doesn't get so dry. I use a wide tooth comb in the shower with conditioner in my hair. After I rinse it, I use my fingers to separate the curls while rinsing out the conditioner. When I get out of the shower, I towel dry it and put in some kind of product. My favorite is Mixed Chicks Leave-in Conditioner because it isn't too heavy and my mom likes it, but we haven't bought it recently because it has parabens and dyes that my mom doesn't like.
Sometimes we straighten your hair with a blow dryer, round brush and flat iron. What do you like about that style and in the end, do you prefer it straight or curly and why?
Can we say "Shrinkage?"
Sometimes it is a little easier to do my hair once it's been straightened. Keeping it straight is hard though because it goes back to being curly after a day or so. I always like when my mom does straighten it so I can see how long my hair really is! I prefer my hair curly because when my hair is straight, I have to brush it (which I don't do when it's curly) and after a little while, I get
annoyed with it on my neck and down my back. Plus, I know that straightening my hair damages it.
What do people say about your curly hair?
Most people love my hair. Since I was little, people want to always touch my hair and ask my mom if it's hard to take care of. I don't really mind if people touch my hair, but they have to ask me first. 
I've noticed the other girls at school with curly hair always have it in braids or they've permed it so it's straight. One of my friends has spent a lot of time getting Brazilian blow-outs and most recently a lye-based chemical relaxer. I like that my mom has taught me how to take care of my hair and to love it, instead of spending so much time straightening it.
My message to other girls with curly hair would be don't damage your hair to have it straight by perming, using chemicals or heat. Learn to take care of what you have and you will get a lot of compliments! Celebrate who you are and what God gave you.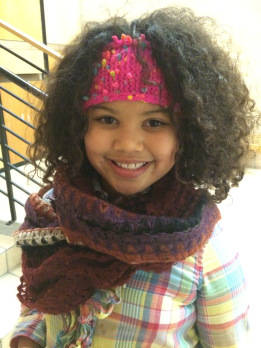 These are just a couple women who are celebrating their daughter's natural hair and it is very inspiring.
Books For Your Natural Daughter
Happy Hair by Mechal Renee Roe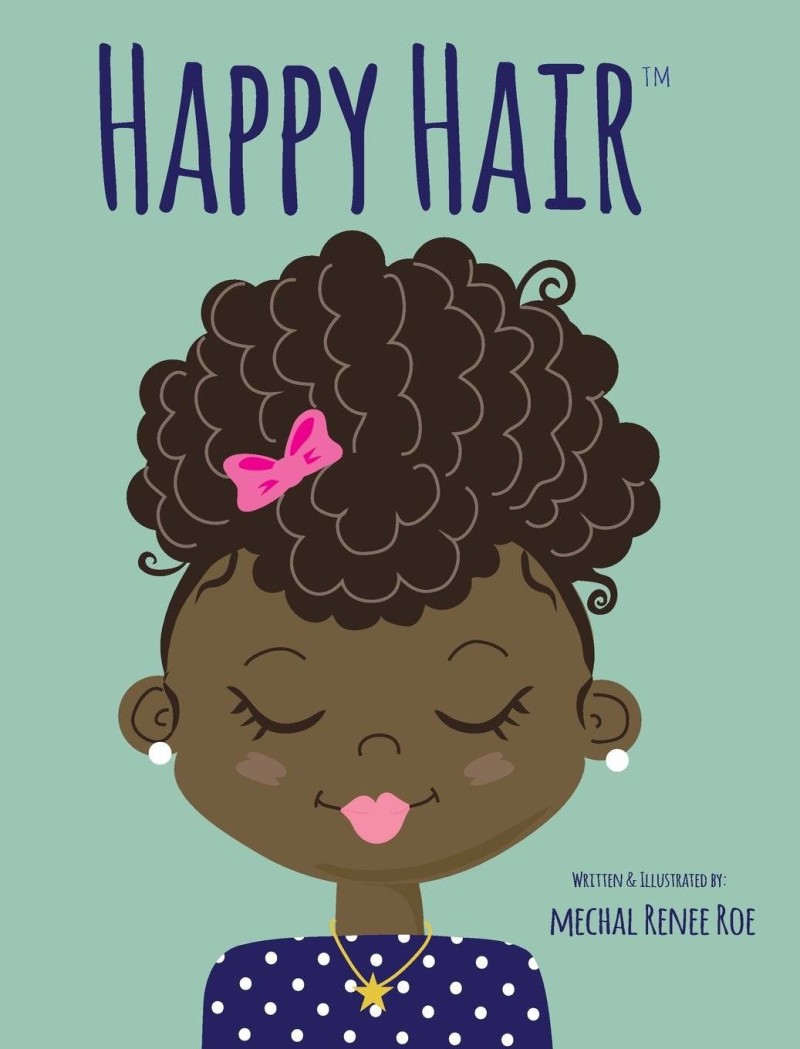 Emi's Curly, Coily, Cotton Candy Hair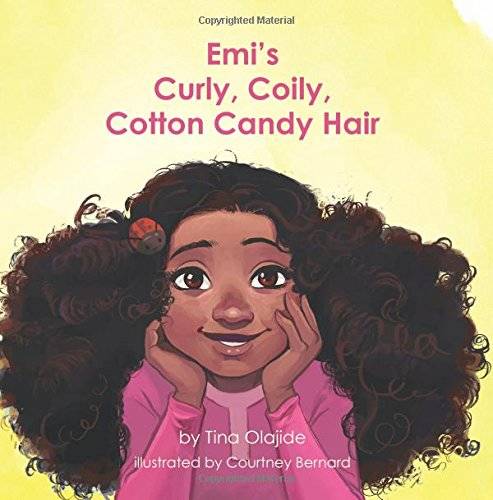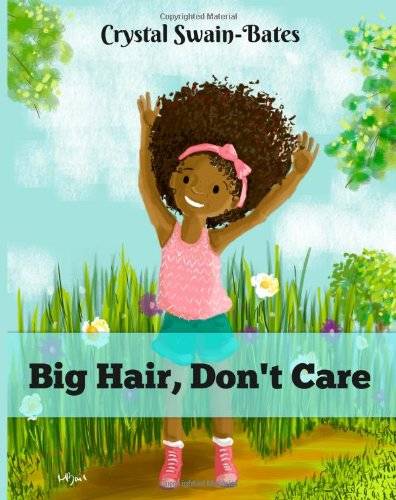 Are you a parent of a child who is natural? What are some ways you encourage them to love it when the world says relax it? What are some tips you have for parents who may be uncertain how to encourage their hair?
Thanks for reading beautiful people! Be sure to share and comment.
Peace and Blessings,
CicelyRenee
Disclosure of Material Connection: Some of the links in the post above are "affiliate links." This means if you click on the link and purchase the item, I will receive an affiliate commission. Regardless, I only recommend products or services I use personally and believe will add value to my readers. I am disclosing this in accordance with the Federal Trade Commission's 16 CFR, Part 255: "Guides Concerning the Use of Endorsements and Testimonials in Advertising."
Thanks for reading the BougieBlackBlogger a blog to inspire and encourage. Contact me if you need Social Media Marketing a speaker for events or blogging assistance.