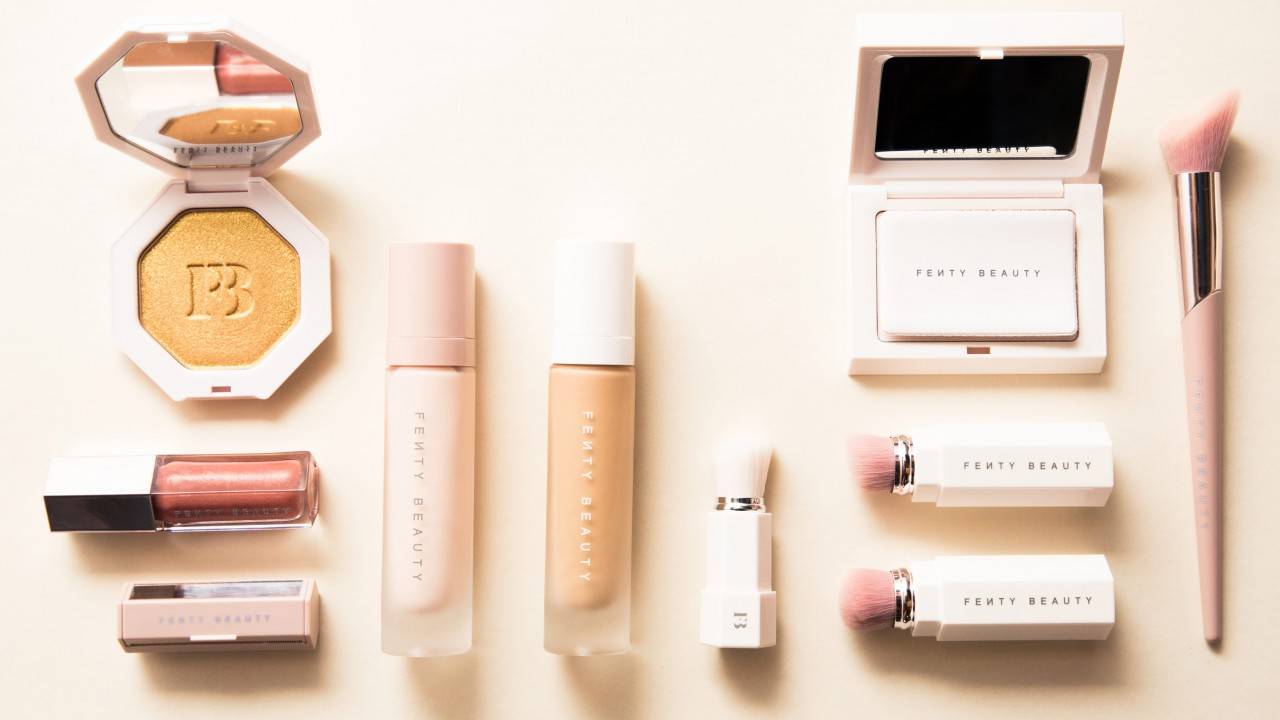 Guest Post: Fenty Beauty: This Aint New
Although I am uber excited and happy about Fenty Beauty and the emergence of a makeup brand that services women of color(WOC), there's this thought that continues to echo in my head: "this ain't new".
It is true, Rihanna is not the first to launch a makeup brand for colored women. There are brands such as Mented Cosmetics, Fashion Fair, AJ Crimson, etc. that have serviced darker skin tones for a number of years. Bustle.com has a full list on 32 Black Owned makeup brands that specifically cater to black women.
One may ask themselves, why does it seem like FENTY Beauty is the first of its kind. I can tell you why it is and why it is not.
When I saw the shades of the Fenty Beauty line, I was shocked to see shades on the paler end of the spectrum. It is not often that the makeup brands for women of color cater to non-WOC. It is an #AllLivesMatter move but I understand the necessity for commercial purpose. This is distinguishingly different from the cosmetic brands listed on Bustle.com and aligns with a brand of inclusiveness for everyone. I get it, Rihanna, you did not want to leave Becky Out. But I urge all my fellow women of color, to do their research before flocking to Sephora on a basis of convenience and namesake.
Here are just a few of the brands I found.
Laws of Nature Cosmetics
organic line of foundation. If you send in an image of you, the experts at Law of Nature Cosmetics will tell you your shade. What a great service!
Mented Cosmetics
One of my favorite lines of lipstick, Mented cosmetics was founded by two women of color based on the lack of nude lipstick available. They have created 36 different nudes. Who knew! I highly encourage you to check them out.
A full makeup line of organic cosmetics. They have everything from foundation and blush to lipstick and makeup brushes
B.A.A.B.S Society
The Blessed and Anointed Beauty Services is a cosmetic brand that offers allergen-free products. Its founder, Necia Boston, has a great foundation in the beauty industry and has a great vision for underserved communities in the beauty industry.
AJ Crimson is beauty entrepreneur who set to create an inclusive beauty line. He has worked with beauty icons such as Angela Bassett and many Hollywood sets.
More than buying black-owned, buying from smaller beauty lines diversifies the industry which will diversify the standards of beauty. Currently, there are just 7 companies who control beauty; Johnson & Johnson, Shiseido, Loreal, Unilever, Estee Lauder, Procter and Gamble, and Coty. Women must speak out with our social and financial investment, in brands such as the that I have listed.
Check them out! Let us know how it goes!
About the Author:
Tiara Burns is the producer and host of the Pequilar podcast. Outside of business, she is a wellness junkie, travel aficionado, yoga enthusiast, and lover of mindful living. She too is rooting for Everbody Black.
Twitter/Instagram is: @teaforthequeen
Thanks for reading the BougieBlackBlogger a blog to inspire and encourage. Contact me if you need Social Media Marketing a speaker for events or blogging assistance.