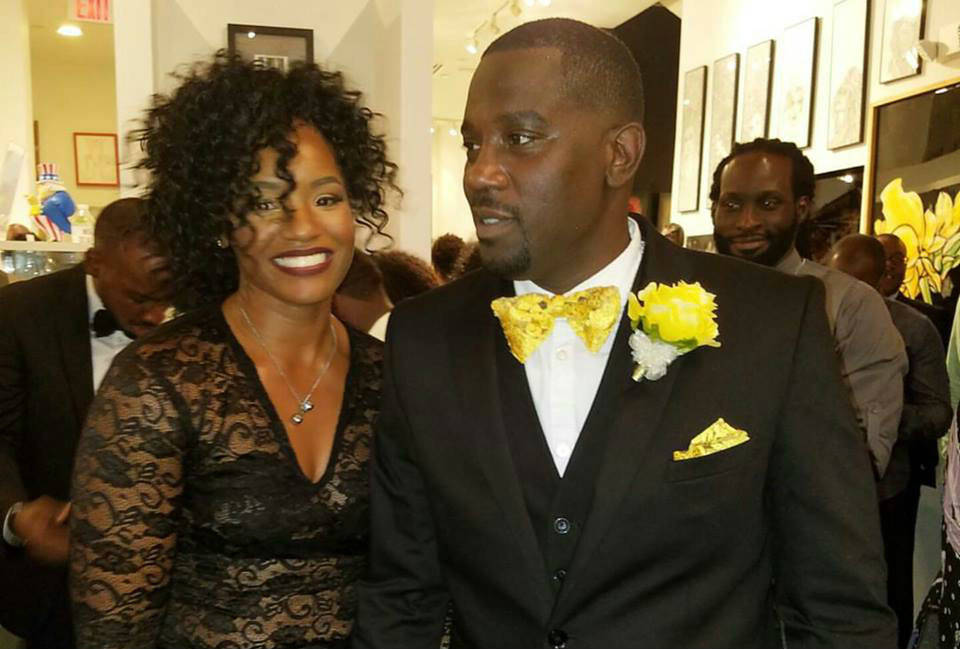 Hey beautiful people!
I am not sure if you have seen the beautiful and viral posts floating around getting women seriously in their feelings. #ForeverDuncan happened and it jacked me all up.
Two normal people and a love shared brought these two together for something so much bigger than them. They gave me hope, that true love always wins!
When I saw this, I am like this is the fairytale women dream of. Not that happily ever after but the fight to get to this point called marriage. Where there are dragons that get slayed, castles to break down, and battles to win but it is all worth it. That realization that you can live without them but you don't want to. That point where you want to do life together no matter the obstacles.
Did you know that true love asks for nothing
Her acceptance is the way we pay
As- Stevie Wonder
This man knew what he wanted, none of that I am not sure, I don't know indecisiveness. He proposed at noon and had a surprise wedding planned by 6 pm.
But what really got me, was how she broke down and began praising God. I have never seen such a genuine and heartfelt response. Something like that, cannot be faked.
You can rest your mind assure That I'll be loving you always

Know through all your joy and pain That I'll be loving you always
So I am going to need a #foreverduncan type of love. Got me all in my feelings. pic.twitter.com/TboX3mHrrt

— BougieBlackBlogger (@CicelyRenee) October 2, 2016

I have been replaying the videos on Instagram and my Facebook over and over. It really blessed my soul, where I truly believe that real love exists. That deep, unapologetic, sacrificing, 1 Corinthians 4:4-13, Song of Solomon, Jesus loves the church type of love!
1 Corinthians 13:4-13New International Version
4 Love is patient, love is kind. It does not envy, it does not boast, it is not proud. 5 It does not dishonor others, it is not self-seeking, it is not easily angered, it keeps no record of wrongs. 6 Love does not delight in evil but rejoices with the truth. 7 It always protects, always trusts, always hopes, always perseveres.

8 Love never fails. But where there are prophecies, they will cease; where there are tongues, they will be stilled; where there is knowledge, it will pass away. 9 For we know in part and we prophesy in part, 10 but when completeness comes, what is in part disappears. 11 When I was a child, I talked like a child, I thought like a child, I reasoned like a child. When I became a man, I put the ways of childhood behind me. 12 For now we see only a reflection as in a mirror; then we shall see face to face. Now I know in part; then I shall know fully, even as I am fully known.

13 And now these three remain: faith, hope and love. But the greatest of these is love.
So as I am celebrating this beautiful couple, I will be keeping hope alive and looking forward to my #ForeverDuncan moments with an amazing man! Praying over their union to be filled with love, bliss, blessings and till death do they part!
So fellas, I am sorry, the bar was raised and here are 7 reasons why you should be mad at the whole thing!
Check out the video! Let me know what you think? Be sure to check out their website!
Photo Source: Instagram Tiffany 
Thanks for reading the BougieBlackBlogger a blog to inspire and encourage. Contact me if you need Social Media Marketing a speaker for events or blogging assistance.