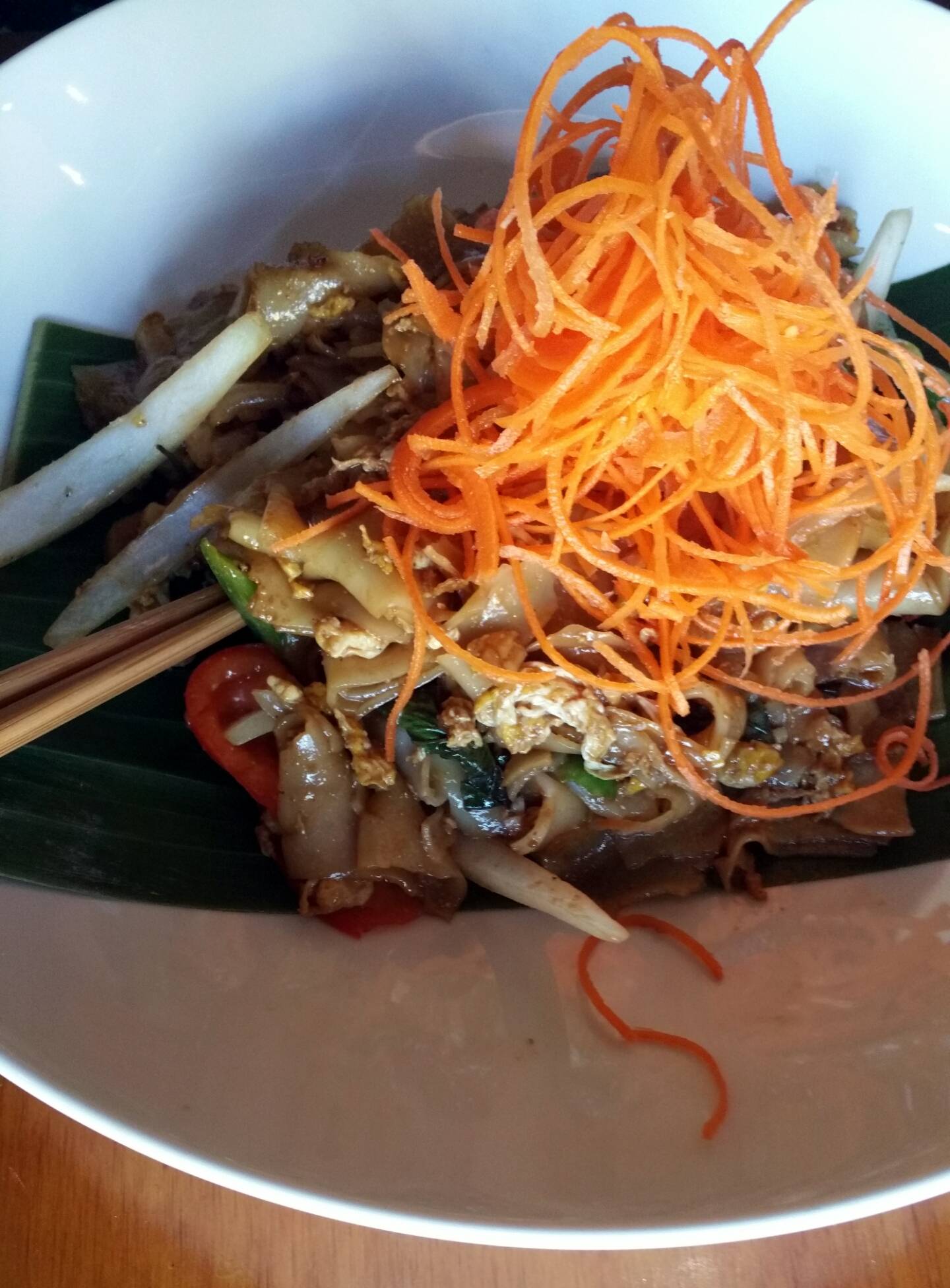 Bougie Foodie Review: Mango Thai in Saint Paul, MN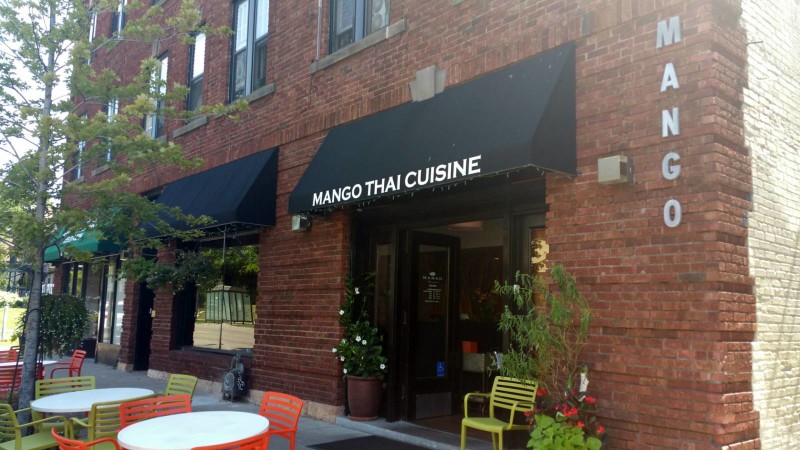 Time for another Bougie Foodie Review! Be sure to check out my other reviews here.
Mango Thai, hidden off of Dale and Selby rests this cute and cozy, family owned Thai restaurant. If I ranked my Asian Cuisine based on country, Thai is my number one choice. But not all Thai is made the same. I found this restaurant through a friend who raved about it and I just had to try it. I invited my mother to tag along and she is very sketchy about foods from different cultures so her opinion matters!
Let's start with the decor, Mango Thai, dressed in browns, oranges and greens makes this place feel warm and exciting. It is a little place but had a huge personality. I loved the plants as you walked through the door, the music floating in the air and the pictures of mango trees lining the walls. It makes for a fun and causal place to dine. I just fell in love with the place and did not want to leave. The summer weather is perfect for the patio seating they offer. Mango Thai is n the right location for the scenery of Dale and Selby. Next door are a couple of boutiques and a co-op, Mississippi Market is right across the street. This has become one of my favorite bougie areas in the Twin Cities.
What is exciting is that they offer a "SECRET" menu. There are dishes that they can make and you just have to ask your server what about that secret menu. They often make walleye for you Minnesotans and I did not try it but will definitely be back to check it out.
They can cater to private parties as well. They absolutely love local artists and will support the best way they can. So if you are looking to host a cd release or host a art gallery- check them out and see what they can do.
They are very vegan and vegetarian friendly and working on their gluten free choices as well. Most Thai food is gluten free except the soy sauce so it should not be hard.
The owners were gushing of their love for the food and the restaurant and I could obviously tell of their love by the presentation for the food and the taste.  Check out the photo gallery below for more pictures.
The food: 
My mother absolutely loved her food and finished the WHOLE THING! She ordered it with a mild spice and with chicken! See in the photos below for her enjoying her food.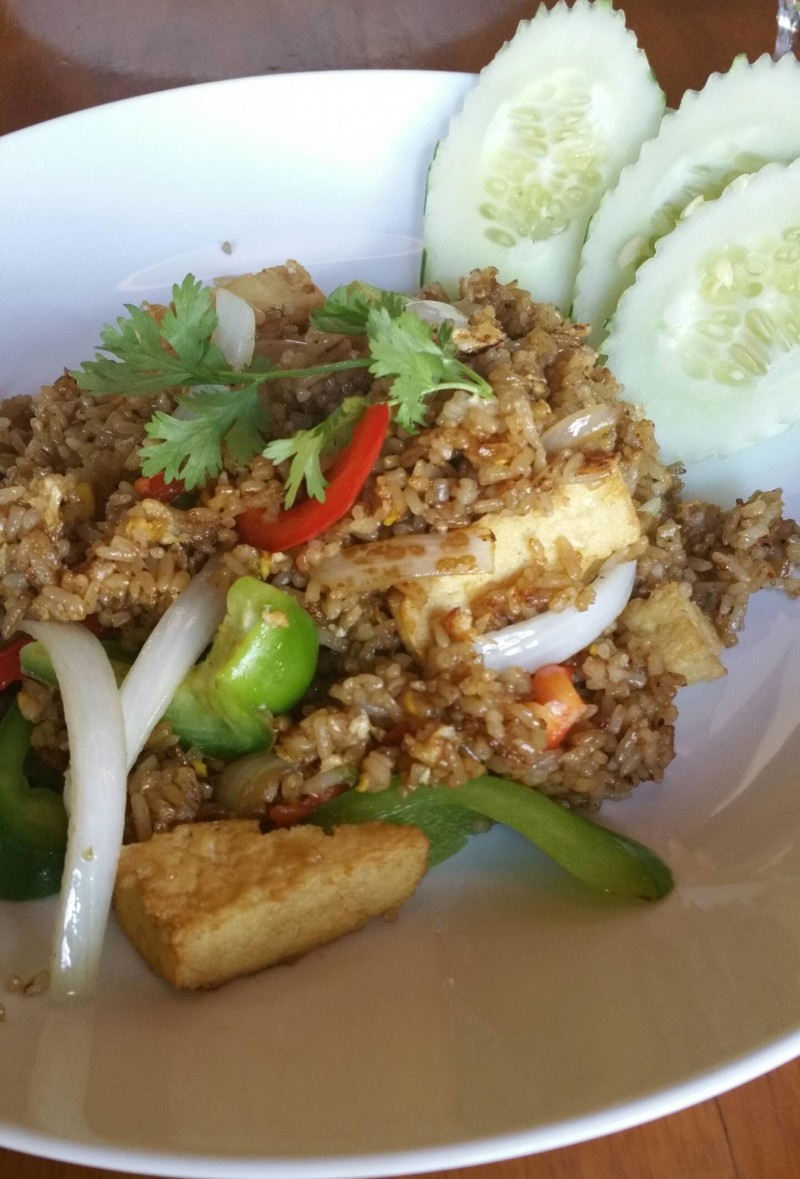 I ordered the Spicy Beef Basil Fried Rice with out the Beef and added Tofu. Not vegan but still limiting my meat choices. This was amazing. I loved the texture and flavor filled rice. One of my favorite things to eat is rice!
Now for dessert, we had the fried banana with ice cream and it was not only beautiful and tasted like heaven.
You know you want this. And you can have this!
My mother and I absolutely loved our experience and the food here and will be telling others about the place as well as coming back.
We give this place a 10/10 for everything. I even loved the bathroom, very chic and bougie!
Be sure to visit them at 610 Selby Ave, St. Paul, MN. Their hours are:
| | |
| --- | --- |
| Mon | Closed |
| Tues – Thurs | 11am – 10pm |
| Fri | 11am – 11pm |
| Sat | 12 noon – 11pm |
| Sun | 12 noon – 9pm |
Be sure to like them on Facebook as well.
Well thank you for stopping by and make sure you share!!!
Check out the photo gallery:
This slideshow requires JavaScript.
Thanks for reading the BougieBlackBlogger a blog to inspire and encourage. Contact me if you need Social Media Marketing a speaker for events or blogging assistance.