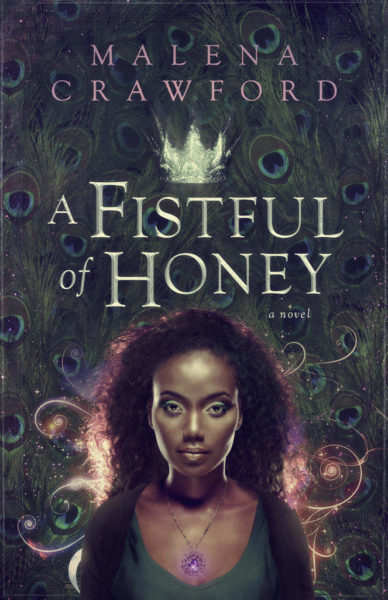 Hey beautiful people!
I had the pleasure of interviewing Malena Crawford, author, public speaker, encourager and more. She is the creator of The Black Divine Feminine Reawakened, an online community on FB.
Coming in February, you will be able to purchase her new book, A Fistful of Honey and from what I heard about it, it is going to be amazing. Below, you can read some of the reviews.
It was so much fun talking with Malena and she talks about self care, how the book came to be and more.
To hear more about the book, listen to the podcast. The interview begins in the second half of the podcast.
For more information, visit her website, www.malenacrawford.com/

A Fistful of Honey Book synopsis:
Money. Love. Family. When it all falls away and she's left with nothing, one woman must find the strength to fight her demons… so she can save the world.

Alena Ford has a great job, a beautiful home, and a rich, powerful husband. When she loses it all she faces a nightmare worse than her horrible childhood. Fired from her job, she leaves her Manhattan penthouse for a decrepit apartment in a gritty section of Brooklyn. Stripped of everything, she is forced to face the demons of her past and the ghosts in her heart.

When Alena befriends her eccentric neighbor Gloria, the woman's stunning amethyst necklace and Black Madonna painting draws her into a world of ancient secrets, dark forces, and powerful magic. It is a world in which black women, the first people, are divine. Alena is descended from an ancient order called The Bridgers, chosen to save humanity from the Dark Ones. To succeed, Alena must first battle the demons of her past. If she loses, the fate of the world is at stake.

-From Amazon

A Fistful of Honey delivers racial healing and reawakening wrapped in a thrilling, page-turning tale, introducing a heroine and magic unlike anything else in fantasy fiction.
"A rich, poignant, page-turning, healing balm of a book. This woman's story will change your life. As a new author, Crawford offers spiritual, emotional and racial healing in beautifully intimate prose. A must read."
Iyanla Vanzant, New York Times Bestselling Author of Peace from Broken Pieces, Host; Iyanla Fix My Life, OWN
"Get ready for a feel-like-you're-there ride of a lifetime. An Octavia Butler-esque HIT! I really enjoyed this book! When Alena Ford's rich life collapsed she finds herself and her young daughter alone, jobless, almost homeless and holding on to a bitterness she did not know she carried like a badge of honor. Similar to the style of the late Octavia Butler, Crawford does a great job of telling this riveting tale of a woman who found herself traveling back through time to find her truth in the present.
Geri Murphy, Sister's 'N Sync Book Club
Thanks for reading the BougieBlackBlogger a blog to inspire and encourage. Contact me if you need Social Media Marketing a speaker for events or blogging assistance.