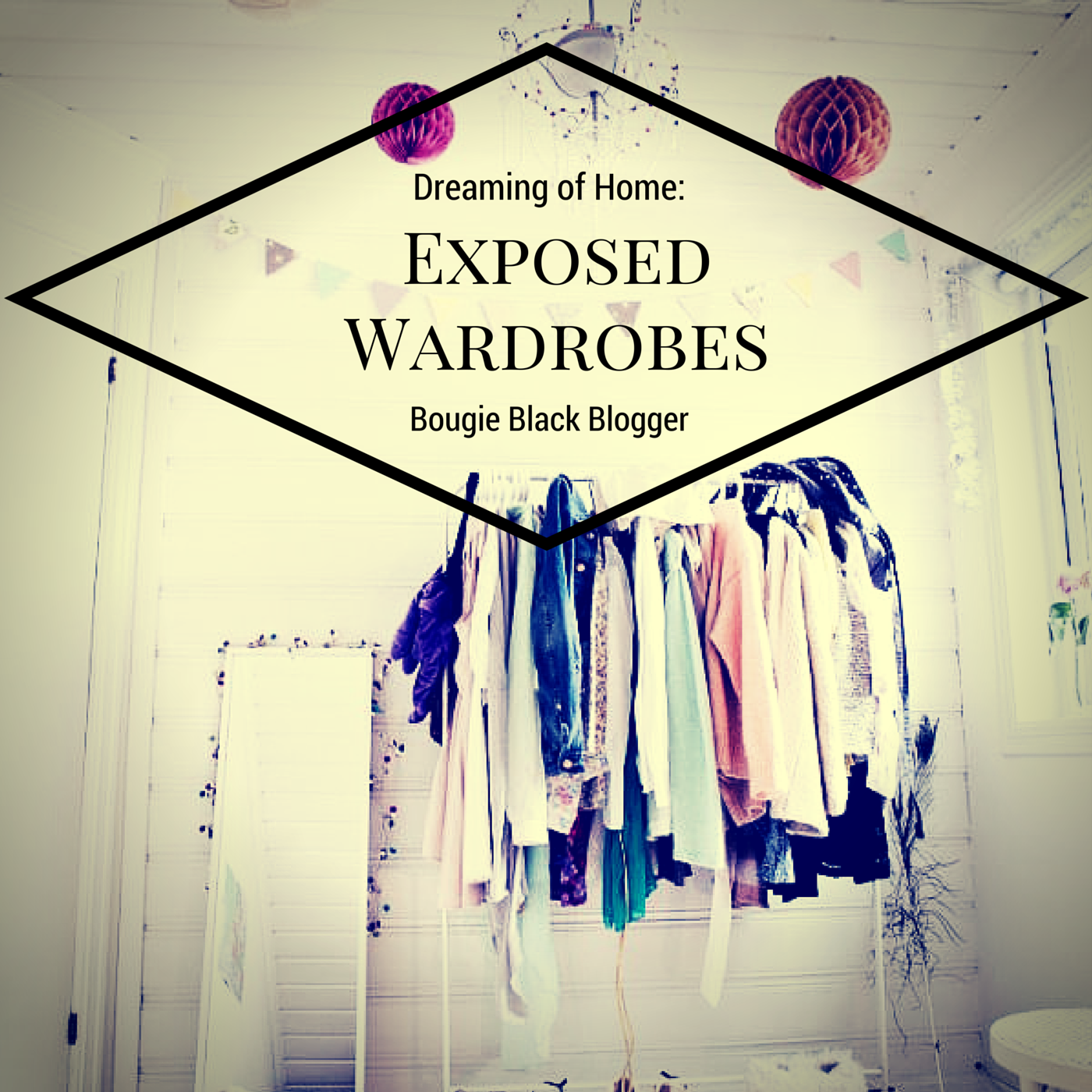 Greetings Beautiful People,
I recently moved to Dallas and am staying with my aunt for a few months. I am very excited because I have been conjuring up ideas of how I want my future home to look like. So I will begin a new series called Dreaming of Home, which is like a vision board! My mother used to tell me to start buying things for my hope chest which is the idea for young women to start buying things for their life when they get married. We can take that term and it can be for future life period. I began one for when I wanted children, I started collecting baby clothes. So you can create a hope chest for anything.
I hope you enjoy! If you have ideas, please feel free to comment below!
---
Dreaming of Home: Exposed Wardrobe
I have a lot of clothes and shoes like many females out there and I find nothing wrong with that. In my dream home I would love to have a dressing room, something like this:
I love that the clothes and shoes are exposed and a lot of space that makes it feel like you are in the store shopping. Until I am able to afford a separate dressing room, I will create my bedroom to look like a fitting room.
I have a thing for an exposed wardrobe because of it's boutique feel. With this set up you get to shop your own closet. One thing that I have grown to learn is that if you do not see something you forget about it. A way to make sure you are wearing everything you love in your closet is to make sure it is visible.
Here are a few ideas that get me so excited:
Who needs a headboard when you have an exposed wardrobe above your head? Dreaming of fashion! I love this idea. I have always wanted a bookshelf as my headboard but when I saw this, OMG I was like I really like this.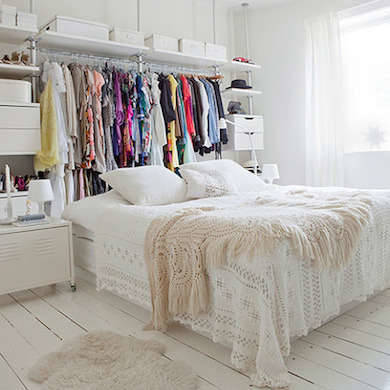 Sweet boutique, this really reminds me of a cute boutique store and the clothes that I would have displayed would be my favorite pieces that make me feel like a million bucks. When I think about an exposed wardrobe, it helps with home decor as well, especially when becoming a minimalist. Instead of having stuff to decorate, this takes up space in such a beautiful way.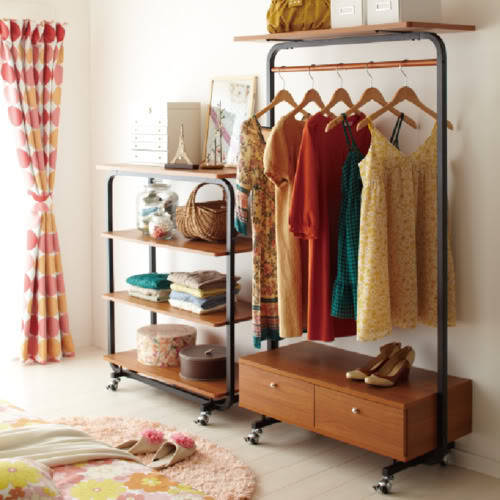 Another home decor minimalist idea, you do not have to be a minimalist in the wardrobe area but in decorations. I love this and the way they can still close it with the curtain. I would add a space where I or guests can try on things as well.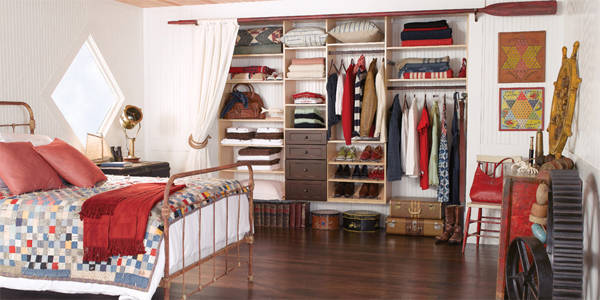 I love the whimsical feel of this style of exposed wardrobe. I would feel as if I am getting ready for a party all the time. What a great way to start your day! The simple party decor is amazing.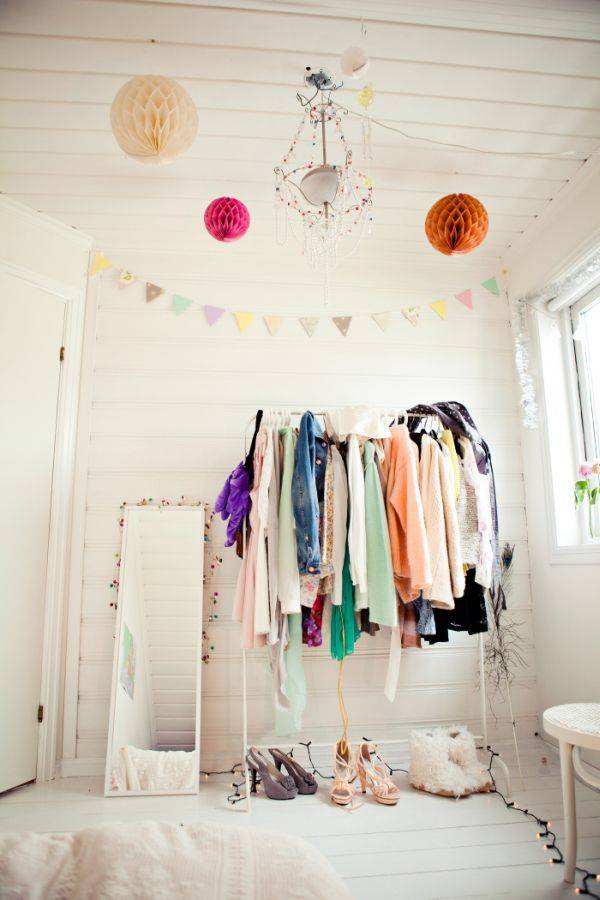 Here is a tip…
So one tip I have on pulling off the exposed wardrobe look to where it is beautiful and uncluttered is to only have your favorite pieces exposed. For example, that beautiful Sexy Black Dress, those sequins shorts, that purple tutu, or your favorite quoted Tee that says, "I woke up like this!" Add some of your favorite pumps and platforms with a few of your favorite accessories like a hat or bag are the items that should be displayed.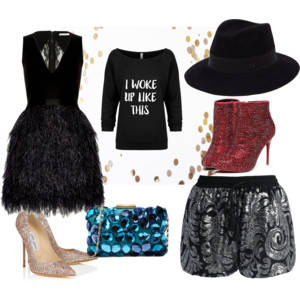 So one thing that I found where you do not have to do any drilling or busting down walls is to have portable wardrobes. I know Ikea has the Stolmen collection where you can build an exposed wardrobe but it is a little spendy and I am bougie on a budget. So I had an idea, on Amazon, there are these portable wardrobes that are at a great price and look very nice. The idea was to put 2-4 of these in my bedroom lining the wall.  If you click the pictures, they will take you to Amazon where you can check them out. If you do want to purchase I will receive a little change to buy some coffee, so thank you in advanced. Here are what some of them look like: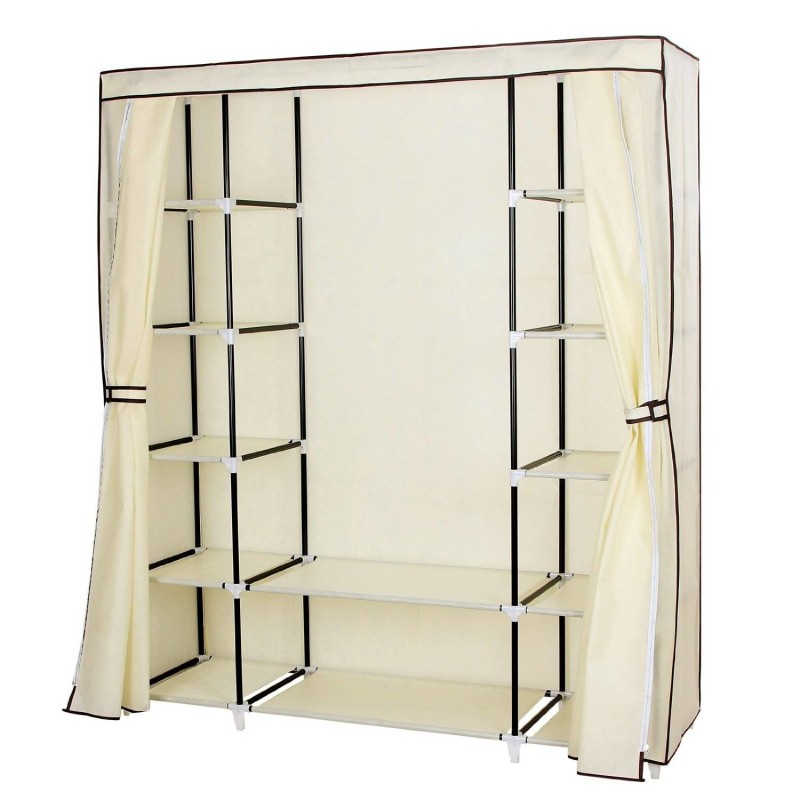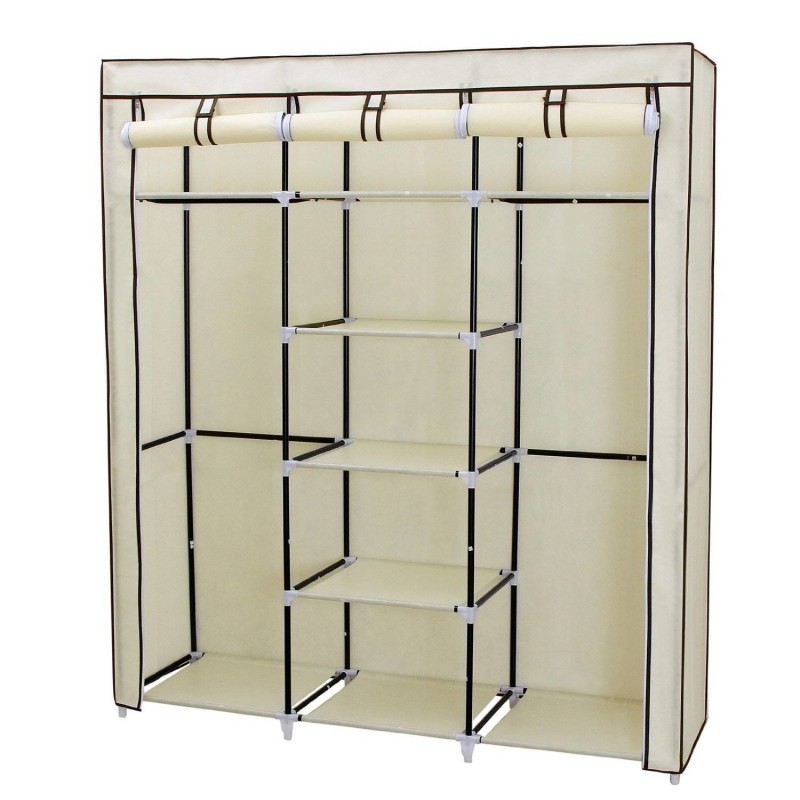 Check out more of my picks from Amazon. I don't know about you but buying online is such a lifesaver… You don't have to walk the store, pick it up, drive it home, or carry it in the house. See how easy that is?!?!
I am so excited about decorating my future home and I will definitely retouch on this once I have my exposed closet all set up!
Ever thought about having an exposed wardrobe? Why or why not?
Be sure to share with someone who is interested in remodeling but in an easier and minimalistically way, if that is a word.
Well thanks for reading, if you haven't already feel free to subscribe, share and comment below.
Peace and Blessings,
CicelyRenee
Disclosure of Material Connection: Some of the links in the post above are "affiliate links." This means if you click on the link and purchase the item, I will receive an affiliate commission. Regardless, I only recommend products or services I use personally and believe will add value to my readers. I am disclosing this in accordance with the Federal Trade Commission's 16 CFR, Part 255: "Guides Concerning the Use of Endorsements and Testimonials in Advertising."
Thanks for reading the BougieBlackBlogger a blog to inspire and encourage. Contact me if you need Social Media Marketing a speaker for events or blogging assistance.