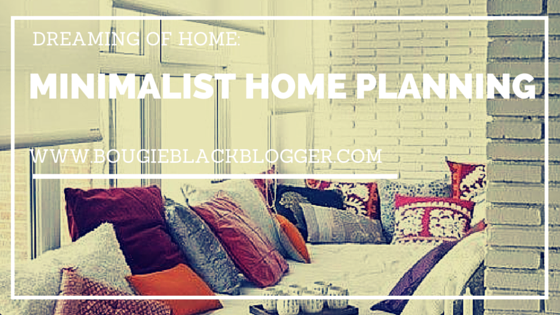 Greetings beautiful people,
It has been three and a half months of living in the Dallas area and I am loving it. There is so much to do, so many people and a new lifestyle to get acclimated to. When I moved, I got rid of about 90% of EVERYTHING. I was overwhelmed by how much stuff I had and not only that but my life was super busy. When you think about being a minimalist, it is not only dealing with things but people, work, events and more. In Minneapolis, I have a lot of friends and family and I was involved in church so that meant, every weekend was filled with something. I struggled choosing which events to attend, how much money I wanted to spend and it stressed me out because I did not want to let people down.
So this move not only eliminated all the stuff I had piled up but also the busyness of life, which is something I have to always remind myself of. I recently been promoted at my awesome church as Service Manager for the elementary children's church which is a leadership position requiring a lot. I also, chose this to be my only ministry for the time being. No choir, no Single's Ministry, No…. I will attend events when I can.
Staying with my aunt these past few months has blessed me with the time to mentally prepare for my home. It is a mental thing for real. I keep telling myself as I dream, "Quality over Quantity" and no to thrift shopping. One thing that I have learned about myself as I was moving was that I had a lot of unused stuff from the thrift store because it was so cheap. So unless, I have something in mind that I am searching for, I will not peruse the thrift stores.
3 Tips For Minimalist Home Planning 
Visualize yourself in your space– How do you see your surroundings? Does it make you happy? What pieces do you see around you? Colors, furniture? What do you see?
Write it down– OR PIN IT! Ok, you have mentally prepared, now you have to visually see it. Pinterest is amazing and I am sure you have had your share of pinning for many categories. Also, go check it out. I went to Pier 1 to browse things for inspiration. It was amazing because right now I have this blank canvas because I got rid of almost everything. I saw the dishes I wanted in my home, the colors I wanted in my home, simple yet chic is what inspired me.
Take your time with purchases and be careful who you let in your vision. When I moved because of my divorce last year, I had so many people in my ear when it came to getting items for my place. I made huge purchases in one day that I regret still today. I had a vision but people kept knocking it and I ended up with things I wasn't really excited about. Remember this is your home, your space, your sanctuary and you will have to live with it, not others.
One thing about me is that I really do not like spending too much money on things so planning for furniture and other items I will need is a bit tricky. I personally do not want a sofa, a few chairs maybe but I have been inspired by having NO FURNITURE… Crazy huh! But having more of a cozy space s something that I desire. So, if you are going to visit, get ready to be comfy on the floor 🙂
Here are some visuals of my inspiration:
Living Room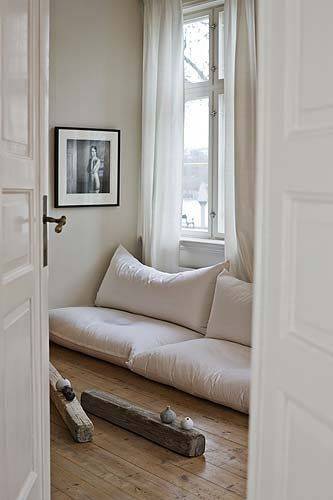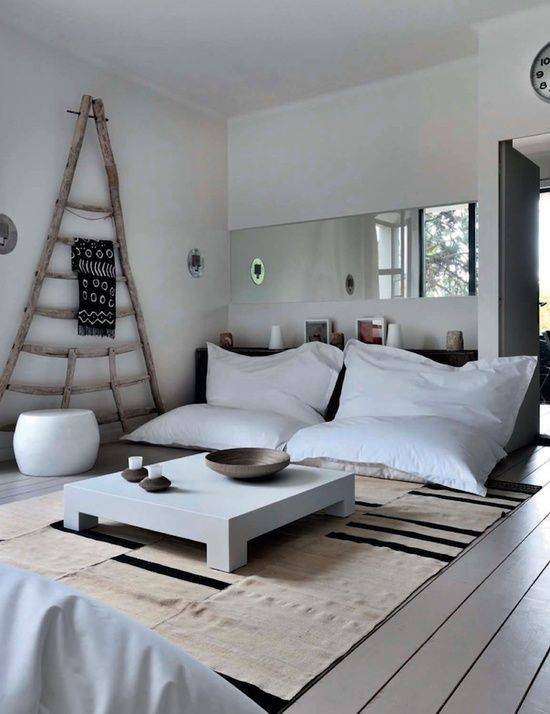 I have a thing for sitting on the floor! So I will begin to learn how to make my own floor pillows… remember I AM FRUGAL!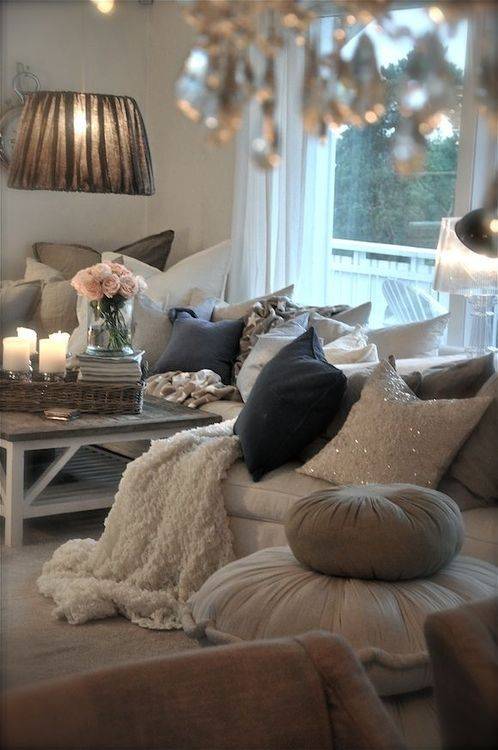 Love this but do not like the cluttered look though.
Bedroom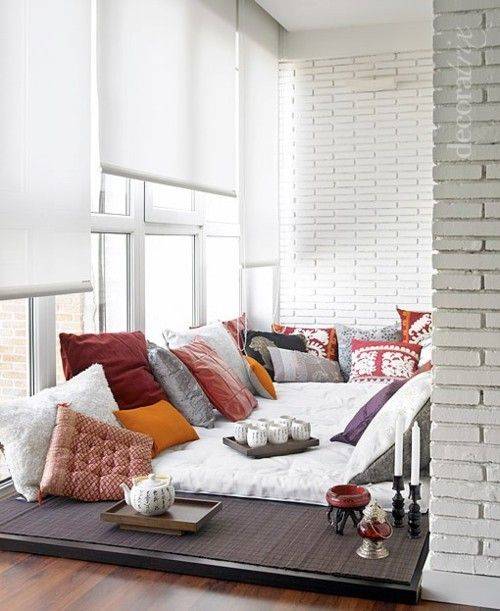 Moving Dining Room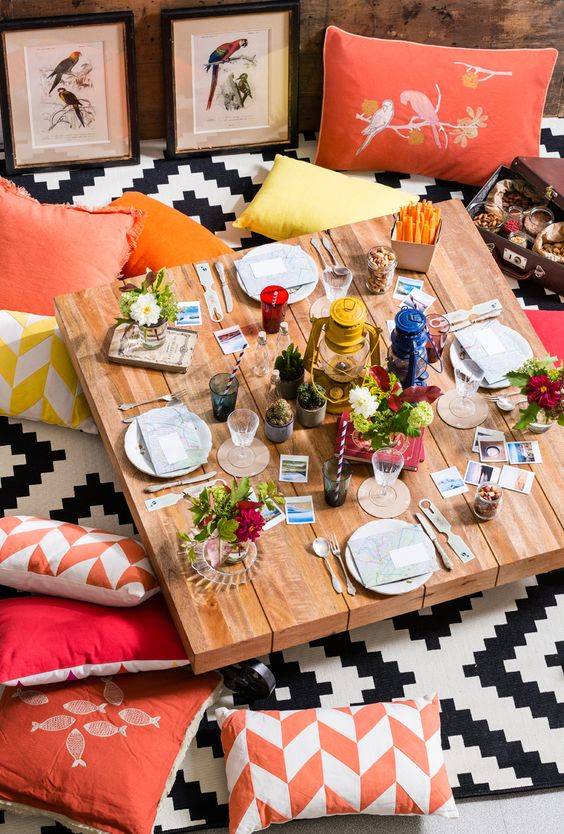 This really excites me especially when it comes to hosting parties! I do plan on having a dining table but more of a dinette type table. But this moving dining room is very romantic!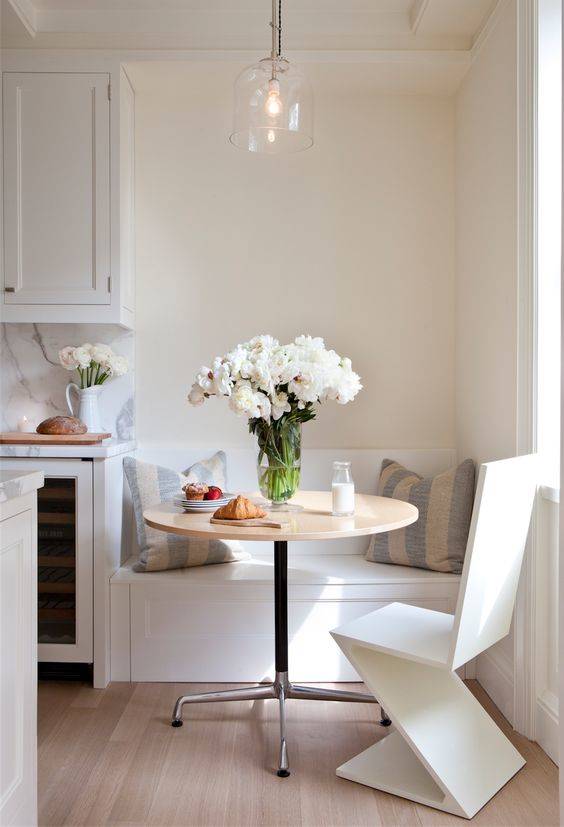 Remember, it is just me, a single, young, professional woman so I really do not need much and I hope that when I do get married that the minimalist lifestyle isn't just a phase.
How do you plan for your home decorating? Let me know some of your home dreams in the comments below. What are some tips and tricks?
For more inspiration, check out my pinterest boards.
Follow BougieBlackBlogger's board Small Home Design on Pinterest.
Photo Sources–> Pinterest all over the web! Not my photos!
Be sure to check out other posts in my Dreaming of Home series, Home Libraries and Exposed Wardrobes
Thanks for checking the Bougie Black Blogger out… if you haven't already, subscribe!
Peace and Blessings,
CicelyRenee
Thanks for reading the BougieBlackBlogger a blog to inspire and encourage. Contact me if you need Social Media Marketing a speaker for events or blogging assistance.