Hey beautiful people!
Oh do I miss blogging on the regular! I have struggled to write for many reasons but that is not going to stop me. I usually get inspiration from experiences and over the weekend I HAD AN EXPERIENCE! 🙂
Question, when do you think that moment hit when you lost that childlike curiosity, courage, or imagination? When did reality set in?
I do not remember when but, over the weekend, I was reminded how my courage and tenacity stopped working for JUST A MOMENT. Children, they literally have no fear until parents or the situation becomes reality for them. Friday, at the Rangers game, a set of two year old twins had no fear. They were running around climbing on the benches, jumping up and down laughing and having a grand old time. The mother, scared out her mind, kept trying to hold them back. She was the fear that will get instilled in those children and eventually they may become scared to test the waters.
My homegirl Jordin, my two year old friend, loves venturing out, jumping on the couch, running into things. I remember her jumping and she flew off the couch. Scared for a brief moment but forgot all about it within seconds and was back at it again.
Over the weekend, my cousin Phillip, whom I haven't seen since 8th grade moved to Dallas about two months ago and we reconnected. I was test driving the Mazda3 S Grand Touring (Blog Post Coming Soon) and I said, "let's go Downtown Fort Worth". It was only 20 minutes away. So we cruised and found it. I fell in love, it had so much character.
I put my tourist hat on, and this amazing man kept telling us about places to go. One was this African American Theater called the Jubilee Theater and this other place called the Fort Worth Water Garden. This is where my fear crept in.
I have seen on the news too many times of someone falling to their death or crazy accidents. When I saw part of the water garden I was in awe. People were running up and down in this waterfall and I was scared for my life. I was afraid of heights and I am one clumsy chick. Growing up I fell down the stairs A LOT! All I could do was see my self falling to my death in a pile of my blood.
I watched the children run up and down, and I was like if they can do it, I can do it! So I did….
Fort Worth Water Park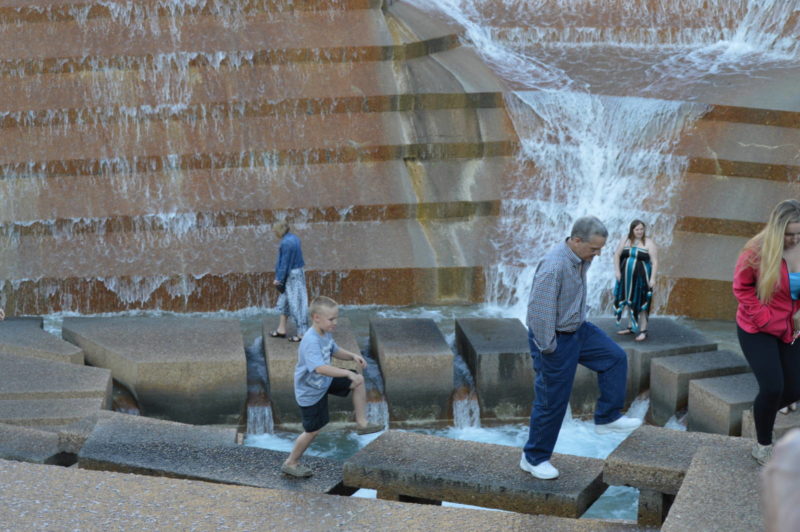 My cousin had to take my hand and walk me down. Kids were running up and down like they were invincible. I am like I am not invincible, if I slip I am going to fall and bust my head to the white meat.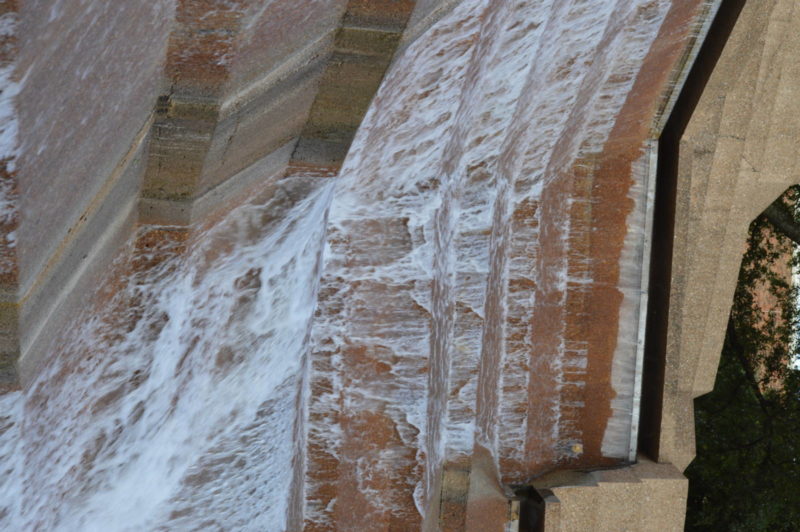 I couldn't even look down or up while walking. I made it down slowly and up slowly not even stopping to look at my surroundings. That rock is real and I was real scared. 

But I did it! That was like the hardest thing ever. If you follow me on snapchat you saw how scared I was. I literally froze for a few seconds. (@CicelyRenew)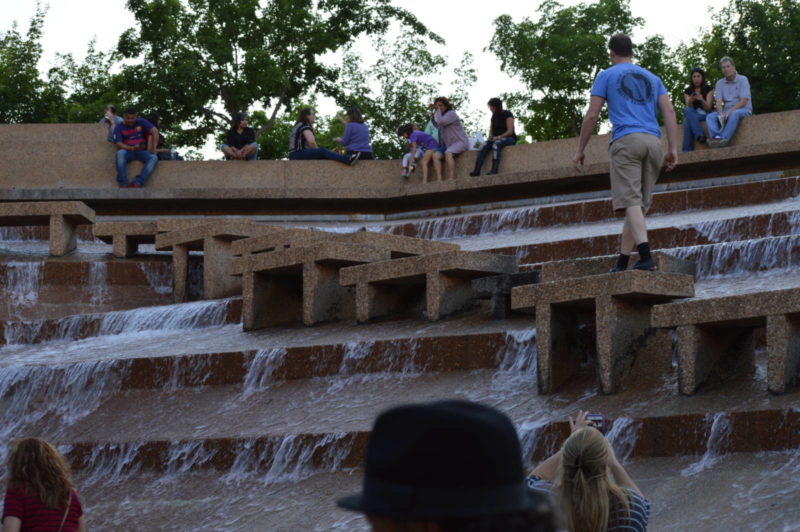 What are some things you are deathly afraid of that you have done anyways? Was it worth it? I am glad you are still alive to tell it!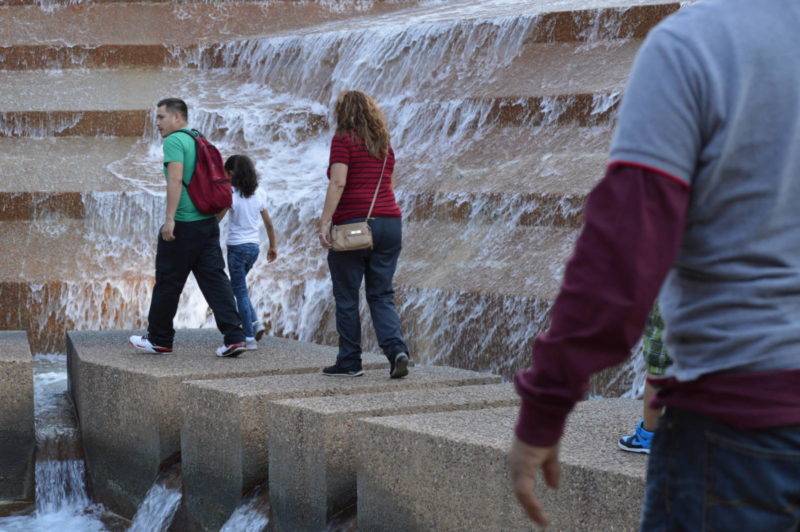 I thought, I would not bring my children because of that fear but I definitely have to get out of that. What I do will seriously change my future children. I do not want to put fear into them where they are paralyzed to enjoy life.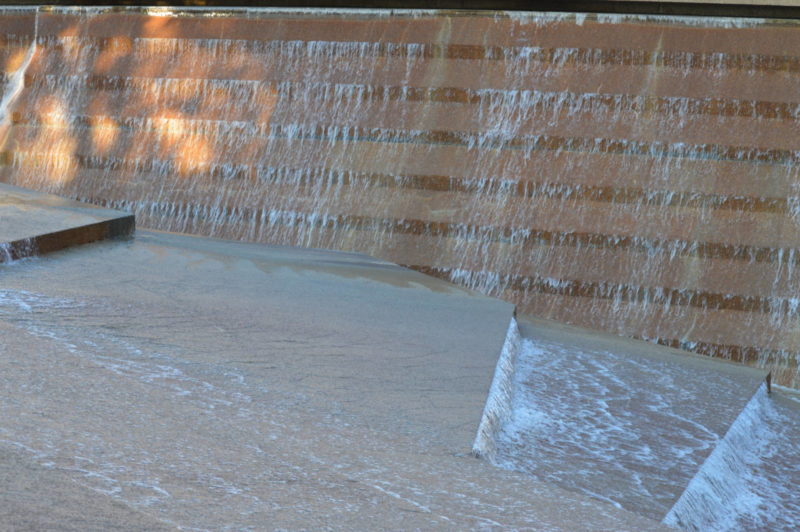 Just think, so many things you and I did not do because of fear… Just think how much greater we could be if we didn't let fear rule. Do you have regrets because you didn't do something out of fear?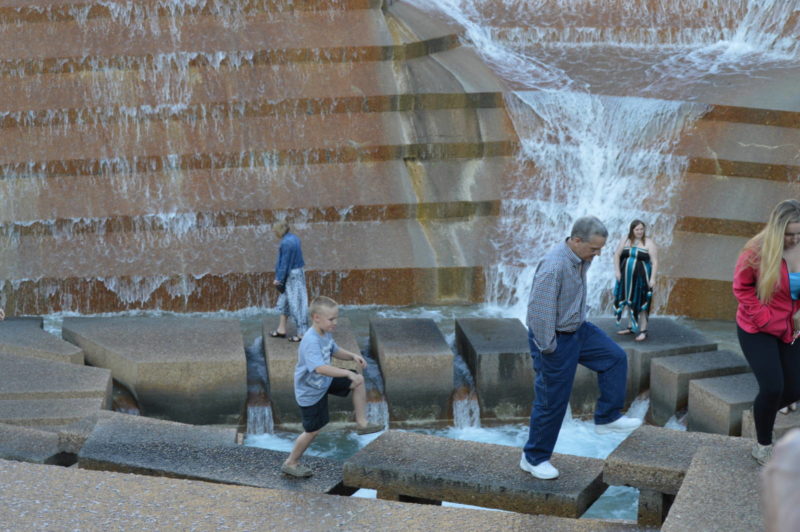 I am so excited, and I want to do it again. So whoever visits me, this will be on the agenda! Take a walk on the wild side!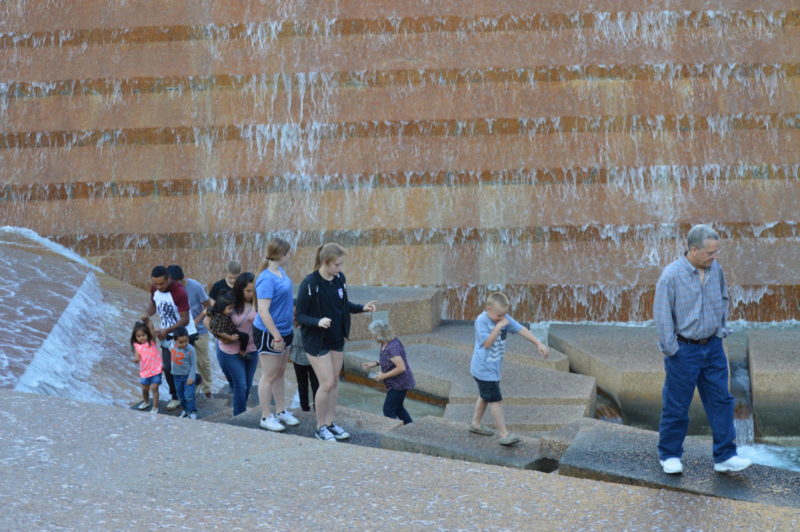 I just feel that as adults, we sometimes forget to live. We are so bogged down with bills, jobs, kids, family, church and other things that we feel like if we mess up life will be over. We get so comfortable and anything that takes us out of comfort zone we struggle with.
What are some things you want to do but fear is holding on to you? What are some tips to really experiencing life?
Have you read, Fear, Get Out Of Here? An old blog post! Check it out!
Thank you for reading!
Peace and Blessings,
CicelyRenee
Thanks for reading the BougieBlackBlogger a blog to inspire and encourage. Contact me if you need Social Media Marketing a speaker for events or blogging assistance.