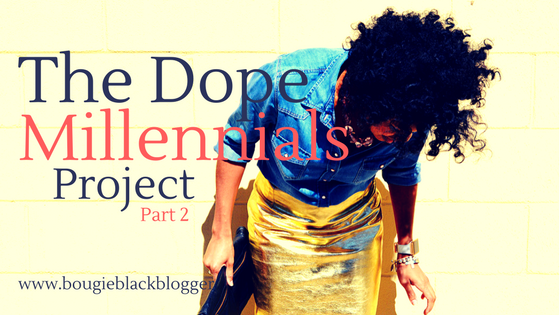 My head's held high when we walk down the line, honey
Arm-in-arm through the clear night sky
Let's be at peace, we'll fly
Our hearts collide
Can't escape the magnetic side
But it's just gravitational
We are unstoppable
I just can't escape the pull
We are unstoppable
It's just gravitational
We are unstoppable
– Lianne La Havas Unstoppable
Welcome back to this week's edition of the Dope Millennials Project! Of course, there are some dope young individuals. Be sure to check last week's as you may find some that you want to network with!
This week's dope millennials just happen to be all women! After reading their passions and what they are doing, can't help but be inspired! We have lawyers, business owners, writers, and more. Millennials are some of the most innovative driven young people ever!
4 Awesome Characteristics Millennials Tend to Have
Millennials – The Most Educated Generation in Western History
Millennials are on track to become the most educated generation4 in Western history.
34 percent of 25 to 29 year-olds Americans held a bachelor's degree, master's degree, professional degree or doctoral degree last year, a higher share than in any year in data going back to 1968, according to Matthew Chingos, a senior fellow at Brookings. The share will probably increase as Millennials, usually described as those born after 1980, mature.
Millennials are Technologically Savvy
We are the first generation to grow up constantly connected to the world, and are what the Pew Research Center has labeled "Digital natives in a land of digital immigrants." Without a doubt, we have embraced technology like no other generation.
Millennials clearly adapt faster to computer and internet services because they have always had them.
Millennials are Civic-Oriented
Millennial generation have a strong sense of community both on local and global scale. Compared to previous generation, Millennials focus on larger societal needs rather than individual needs.
"People born between 1980 and 2000 are the most civic-minded since the generation of the 1930s and 1940s," claimed USA Today.
Millennials are Entrepreneurial
Millennials are startup kids. They grew up on entrepreneurship watching Steve Jobs lead the renewed Apple, Mark Zuckerberg create a social media sensation and other young innovators disrupt traditional industries.
Millennials have built new businesses out of the ruins of a recession since 2008, and in doing so, they've changed the career expectations for a whole generation.
Read more at Lucky Attitude
This Week's Dope Millennials
Shaylon Scott
Profession: Program Outreach Coordinator
Awards/Accolades: 2016 NAVPLG Winner, Bachelors in Criminal Justice, 2016 NAVPLG Board Member, Texas Volunteer Mangement Committee Member, Collin County Alliance for Families Member, Numerous special acknowledgments from government and nonprofit sector
Age Range: 30-35
Contact: LinkedIn
I consider myself to be a small piece of the puzzle in solving man's truly wicked problems. I am one who is able to identify a missing need and find a source to help anyone that needs it. I've worked in the nonprofit and government sector for years developing and implementing programs designed to help the most vulnerable populations. I realize that I alone am not able to save everyone, but I try. It upsets me that there are so many resources in this great country and that so few know about them. I feel it's my duty to let people open their minds to new experiences and connect people not only with resources for when they are in need, but to help them elevate their situation. I'm a true believer in creating a path that helps you to thrive. If I start to feel drained due to politics or just the cruel outcome of events, in general, I take a step back and reflect on the mountains of positivity that exist all around me. If I can connect one person to a food resource, transportation, art museum, stem camp, scholarship, you name it I feel as if my efforts are worth it. Every decision, job I take and connection I make have a purpose that only I can see. I feel as though I'm gifted to see how things all interconnect and if I can be the person to bridge the gaps and differences I've helped to break down those "wicked" problems in the world a little bit at a time.
Teiara Hayslett AKA Monae Bird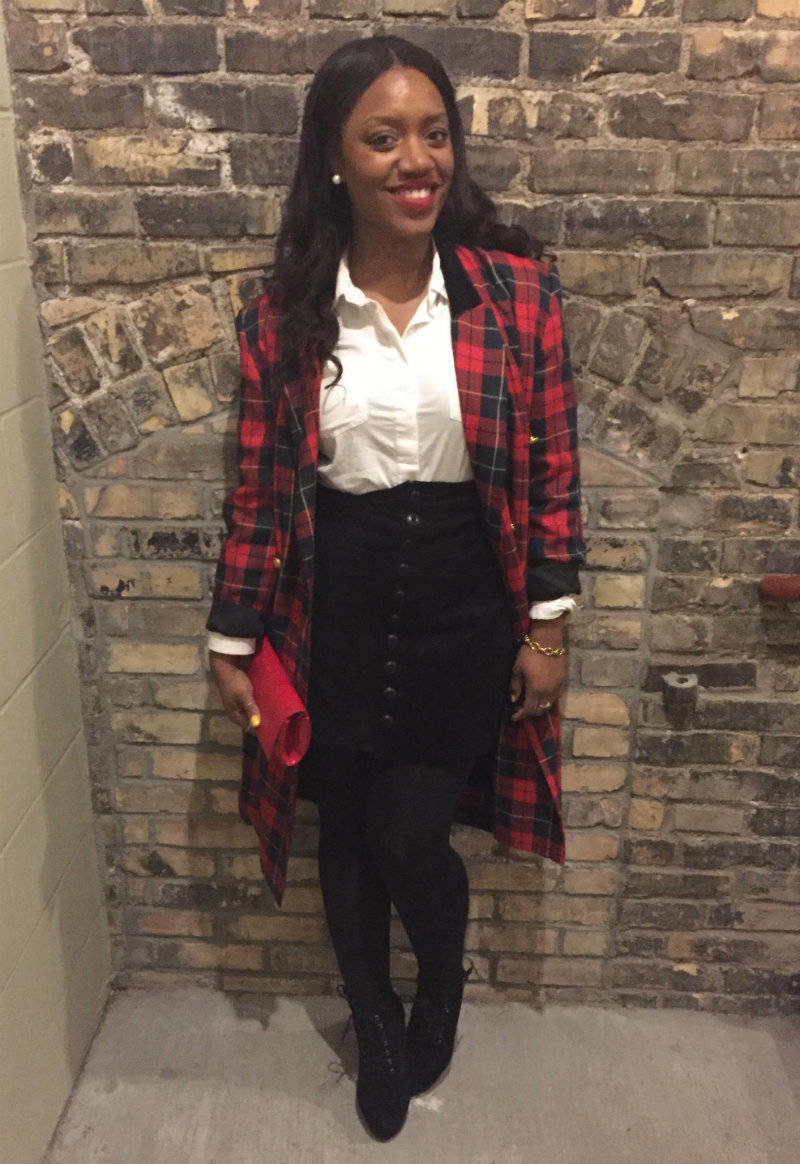 Profession: Fashionpreneur
Awards/Degrees: Bachelors
Website: R8ted Fashion
Age Range: 26-29
It's so funny because I would have never even submitted this for myself. Just sitting here asking myself, "why am I dope", I am trying to figure it out but the fact that several people sent me this link must mean that there is something dope about me. I am dope because I am inspiring people to follow their dreams by just being myself and doing what I love. I am dope because I want to change the fashion world and making steps to do so. The reason I get a little flustered is because I have started over with my brand several times so it's not where's it's should be but you know what, I am dope for not giving up. I am dope because I am creating a brand that will give women their power back my brand is called R8ted Fashion. R8ted fashion is a brand that I hope will remold the mindset of women.This brands sole purpose is to motivate women to find confidence within themselves. A study I read on dove.us said that 64 percent of women globally agree that when it comes to how they look, they are their own worst beauty critic and that they rely on family, friends, social pressure and the media to feel beautiful. And for this reason is why we need brands like r8ted fashion. Within r8ted fashion, there are five different clothing lines which are rated. We have rated pg(pretty gorgeous) g(glam girl), r(rebel), x(sexy) and b( boss).having ratings gives women the power to choose how they want to look and feel each and every day. Our pg line is for those women who want to feel simply gorgeous or angelic. This line will make you feel like a natural beauty. Our g line is for those days when you feel like a diva. This will make you fill glamorous and most like consist of a lot of bling and shine, we have r which is the rebel. This is the rebellious women and will give you the androgynous feel. X is the sexy woman. This line is fierce and will showcase the curves of a woman and last but not least we have the b rating which is meant to make a woman feel independent and in charge. I have these r8tings so that women can wake up and choose for them selves how they feel, It is also subconsciously giving women a positive outlet to express their emotions. So many times we are told we are too emotional and R8ted Fashion uplifting our emotions with only positive r8tings. This brand is everything to me and I am still in the process of getting it going. I just finished and entrepreneurial program In my community that will help me find resources to make this brand bigger and to open a shop that will cater to women for the above reason. I am just getting started!
Maleeka T. Hollaway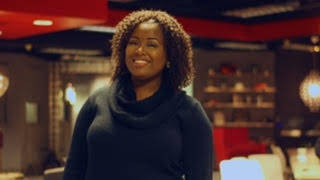 Profession: Coach/ Editor/ Publicist
Awards/Degrees: B.A. in English; M.S. in Communication Specialist from Alabama A & M University
Age Range: 26-29
Website: Official Maleeka
Okay, seriously, I woke up one day and I was ON! People were looking for me to work with me that I had never met and some wanted me to help them do things I had no inclination of how to do myself…Needless to say, I've managed to land myself (and a few others) on national and international platforms such as The Huffington Post, Essence.com, Thrive Global, NBC and more. Why? Because when life dealt me a crappy deck of cards, I still managed to win the game. I've found my place in small business ownership as a best-selling author, editor, speaker, business lifestyle success coach and speaker and I'm not moving anytime soon. My success is not hoarded, I share it with other dope souls who need to get their name, brand or ideas out into the world. That's the key!

Dr. Artika Tyner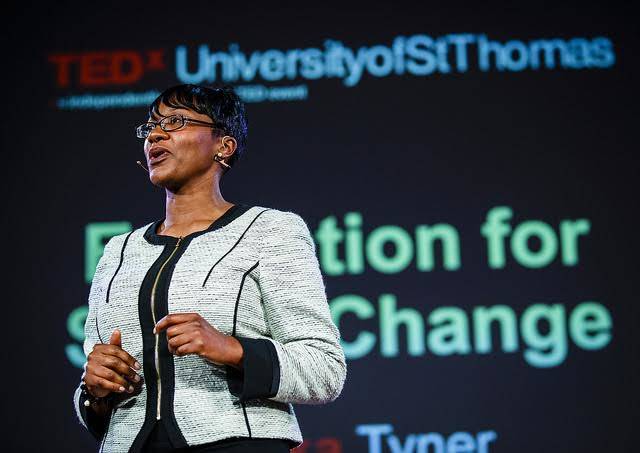 Profession: Lawyer and Associate Vice President for Diversity
Awards/Degrees/Accolades: Master of Public Policy and Leadership (University of St. Thomas), Juris Doctor (University of St. Thomas), Doctorate – Education (University of St. Thomas)
Website: Artika Tyner
Age Range: 30-36
Nomination 1: Dr. Artika Tyner is the Associate Vice President for Diversity at the University of Saint Thomas where she works to make strategic changes that will improve the diversity on campus. Pretty dope right? There are so many other things though that makes Dr. Artika Tyner dope. Firstly, she has both a Juris Doctor degree and also a doctorate degree that she received before she was 35. These are accomplishments that only a person who is determined to succeed would be able to do. Recently, she started her own organization called Planting People Growing Justice that stemmed from her doctorate dissertation that focuses on helping people become the best leader that they can become. With this organization, she has been able to do transformational work through partnerships with other organizations in the Twin Cities, one being Ujamaa Place. She is also an author as well. She has written two award-winning books that are both centered around finding the leadership within each person, no matter what his/her title is. She believes that everyone can be a leader if they are willing to commit. Currently, Dr. Tyner is now working on a children's book that will empower the youth to discover the huge world around them and what they can accomplish. She also is a blogger for Huffington Post. With all these things, I believe Dr. Artika Tyner deserve to be one of the 100 dope millennials because she is committed to making the world a better place through her service, her work, and her vision.
Nomination 2: Dr. Artika Tyner is incredibly dope. Minnesota tends to be overlooked, and in my opinion, rightfully so. From ranking as the second worst state to live in when you're black, to the constant showings of racism that tend to make the news, it's hard to find hope in Minnesota. Then there is Dr.Tyner, born and raised in St. Paul, Minnesota, who shows that not all hope is lost. I moved from Maryland to Minnesota for law school in 2013. During my first week, I decided that I wanted to go home. Dr. Tyner came to our first Black Law Students Association meeting and offered up an open invitation to her office that I ended up taking her up on. About four hours of chatting later, she gave me the confidence that not only could I stay in Minnesota, but I could thrive. Under her guidance, I have. She pushes me and the many others that have encountered her to not allow anything to get in our way. She always pushes forth the inquiry, "What is in your hands to make social change?"
Over the years, through her mentorship, I have been learning how to answer that question for myself. Law school was a battlefield, and if not for her guidance, I would have come out significantly scarred. Instead, I came out restored, and through her critical engagement, I found my voice again. She has written and published two incredible books. She has endless credentials, and my favorite thing about her is she commands an audience in such an amazing way. I aspire to be like her, where you can shut people down with facts and a smile. Attending her speaking engagements, there were always those people who loved to ask incredibly racist, misguided questions, and in response, she was always so pleasant, hitting them with facts and insight. I aspire to learn how to professionally shut things down that way. Her third book, "Making a Difference: Miss Freedom Fighter Esquire", is the brainchild of her childhood dream of becoming a superhero with a law degree and an afro. The fact that she so often turns her dreams into reality is absolutely fascinating as well as inspiring to me.
Dr. Tyner has traveled around the world to represent for #BlackGirlMagic in China, Tanzania, Ghana and many other countries. She teaches people to realize the leadership within and utilize the platforms at their disposal to connect to others and ensure that the seeds that we all plant, can grow together. Her illustrations of leadership are always incredibly on point. She uses the images of trees and planting seeds, which really resonate with me. She touches on the concept of Ubuntu, which is innate to our community in understanding that it takes a village to empower, inspire and support. She is the embodiment of dope in the many ways that she reaches so many people. From her family to her friends, to her colleagues, to those in her neighborhood, she is someone that we can all count on.
She has a Huffington Post column, her own TedTalk, her own website, and her own blog. She even published her mother's memoirs in the form of a cookbook through her publishing company to ensure that her mother had a platform to keep the family legacy strong. The list goes on, and on for how incredible and influential she is not just in her community, but communities outside of Minnesota. She became a Clinical Legal Fellow, which provided her with the opportunity to conduct research and teach, while also obtaining her J.D., Master, and Ph.D., which proves that she is superwoman. Her alma mater realized her value and kept her on after graduation; she is now currently their Associate Vice President of Diversity & Inclusion. She says to me often that she wants me to get where she has, in a shorter span of time. That would be her measure of her own success, ensuring that those behind her get further, faster. That type of dedication and consideration appear to be incredibly rare. Her embodiment of sisterhood is unmatched.
She is currently building her own Leadership Institute to create more avenues for further reach in teaching others that they already have God given talents to be capitalized on to impact the change they seek in their communities. I am grateful for the opportunity to be on this ride with her as her Mentee. She serves as a shining example of what is possible. Her expression of #BlackGirlMagic is worth celebrating. In a society that tends to promote a sense of hopelessness and lack ofopportunity for black girls, she is challenging that narrative and giving black girls the opportunities to see themselves in her. For that, she deserves to be celebrated. For that, she is dope.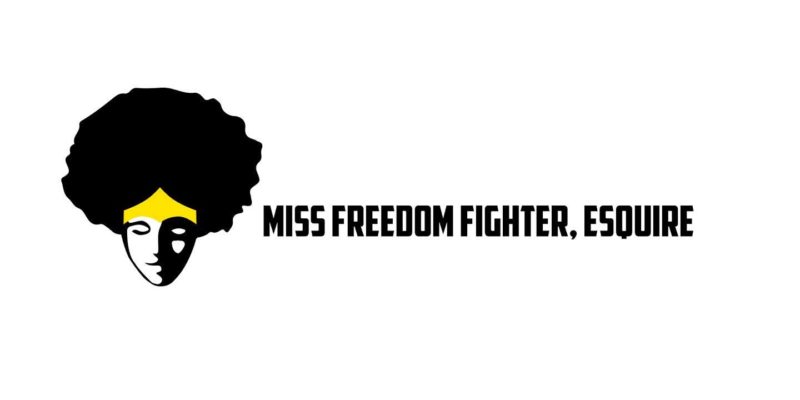 Thank you for checking out this week's Dope Millennials! I hope they inspired you! If you know a dope millennial that deserves recognition, submit them here.
Thanks for reading the BougieBlackBlogger a blog to inspire and encourage. Contact me if you need Social Media Marketing a speaker for events or blogging assistance.