Greetings beautiful people!
I am too excited about this 100 Dope Millennials project! I see so many people getting awarded and recognized for doing some amazing things all the time but they are famous and that is easy to celebrate. I wanted to celebrate people living in our communities that are out there changing the world in some way.
Over the next 5+ weeks, I will be spotlighting 3-5 dope millennials that are doing some pretty dope things.
Definition of Dope:
An adjective describing something, someone, a period in time, an event WHATEVER as pure amazingness, more than cool, out of this world!
Used in sentences:
This outfit is so dope. This Ro James concert is so dope! That's a dope coffee shop. Her fro is so dope!
See how easy that is?
Definition of Millennial 
A person reaching young adulthood in the early 21st century. Born between 1982-1994.
Used in a sentence:
Should we hire millennials, Dave? Well, of course, Brian, they are one of the dopest, most intelligent creatives in the world!
See how I did that? 🙂
How this worked:
People submitted themselves or others through this link Submit a Dope Millennial. They answered the questions and we screened them. We used the FIFO model, first in first out!
Young, gifted and black
How I long to know the truth
There are times when I look back
And I am haunted by my youth

Oh but my joy of today
Is that we can all be proud to say
To be young, gifted and black
Is where it's at

Nina Simone
Meet this week's Dope Millennials submissions:
Michelle Martin-Pearman

Profession: Life Coach/Radio Show Host, Motivational Speaker, Mentor, Writer
Website: FinallyShe
Age Range: 30-35
I am dope because I walk in purpose and never compromise. I deal with all of the tight-lipped, taboo, swept under the rug topics that plague our communities while still maintaining a role of wife and mother. Releasing people out of bondage to help them find and build character and sustain peace in a hectic world is a huge task in its self but I do it ease and joy and pride.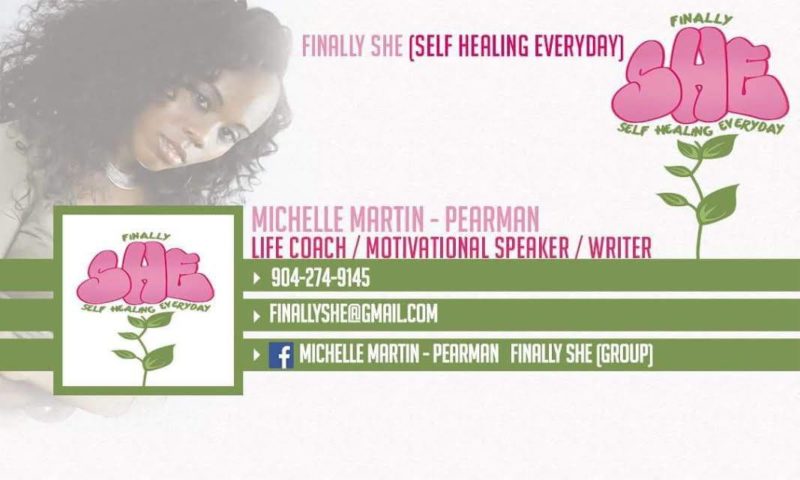 Justin Key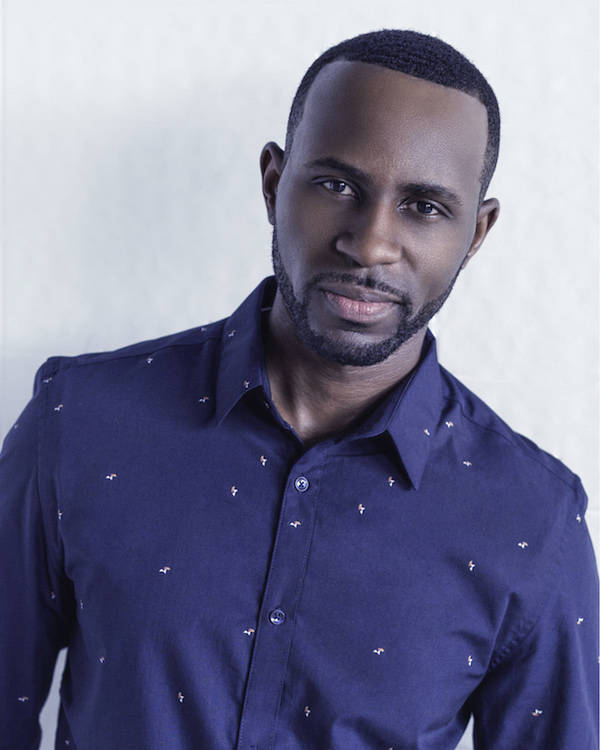 Profession: Actor, Entrepreneur, and Mathematician
Website: Justin Key
Age Range: 30-35
Awards/Accolades: BS in Mathematics, MBA in Entrepreneurship, Certificate in Acting from AMDA College of the Performing Arts, Certificate in Acting from the American Conservatory Theatre, Top 40 Under 40 – Memphis, TN, 2016 Alumnus of the Year – LeMoyne-Owen College
Social Media: IG, TW, FB-  @JustinKey101
My name is Justin Key and I'm an actor, entrepreneur, mathematician and speaker living in Los Angeles, CA. Though the titles that accompany my name seem a bit lengthy to some, they are there because I subscribe to the notion that "You do a dishonor to God and to your other gifts if you only seek, sharpen and utilize only one." These titles are not just made up, I have the degrees to back them all up because I, like the many before me, believe education is a vehicle to success and dreams that never runs out of fuel.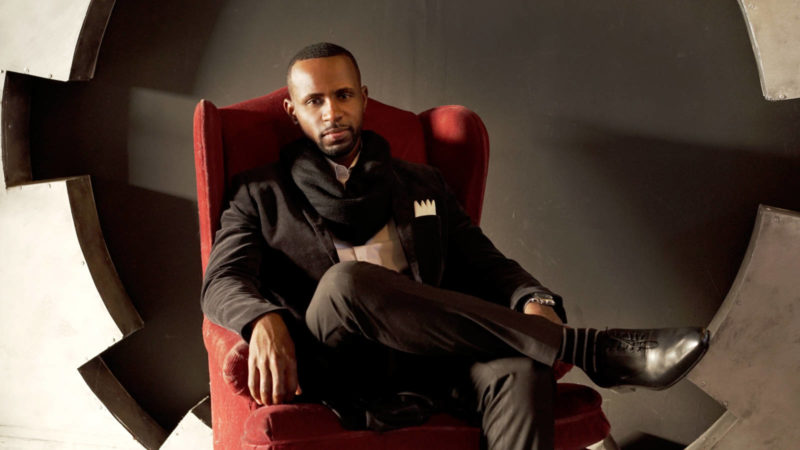 Jay Veal, M.Ed.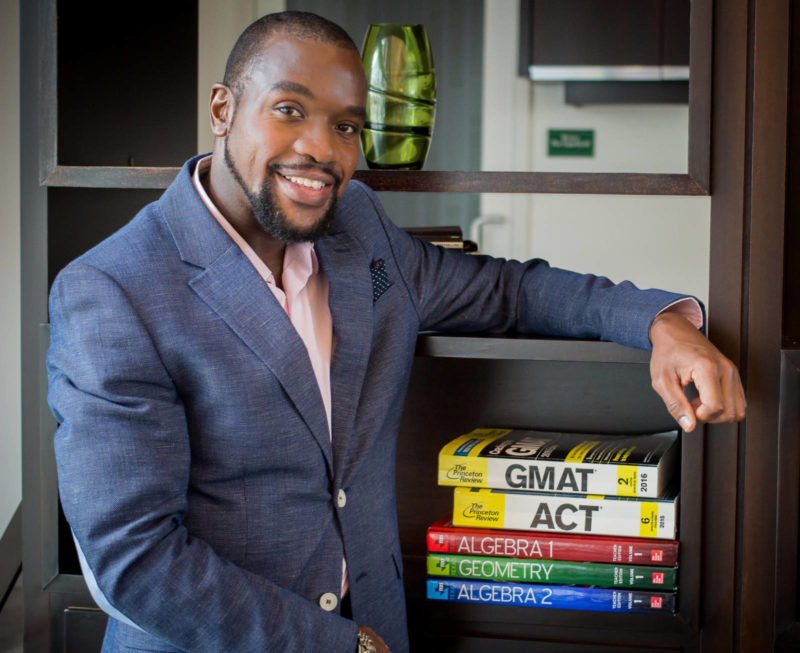 Profession: Mathematician, Educator, Entrepreneur
Website: IncTutoring
Age Range: 30-35
Degree and Accolades: B.S. Information Systems, Minor: Mathematics, M.Ed. – Curriculum & Instruction – Math, 2012,2013,2015 Best of the Best in Education/Tutoring and Featured in Black Enterprise, Exceptional People Magazine and 18 other Medias
Jay Veal is the CEO and Founder of INC Tutoring. He is a true entrepreneur in Dallas that started his company literally from the ground up when it was just himself knocking on doors letting people know about his organization. DFW was missing the element in private tutoring that minority students could be successful with. His organization was the solution to this problem and now hundreds of minority students are moving from failing and non-success, to earning A's and B's, building confidence and performing when they believed they couldn't before. In 3.5 years, he has built INC Tutoring from a one-man show to now a 15 people organization filled with engineers, educators, instructional coaches/adjunct profs, medical school students/graduates, and community professionals who are ALL young minorities except 1 consultant. The team is 93% minority serving mostly our African-American community. He invests in training, materials, and anything his team needs to be successful for the students. Students relate to members of INC because they look like them and can relate in ways others cannot. There was NO AA owned tutoring company making noise enough to make impacts in education and Jay stepped up to the plate to accomplish this huge task while making leaps and bounds in student performance. To date and to move the needle, INC Tutoring has served over 400 students in the DFW area. They deliver tutoring in a holistic manner involving the student, parent, counselor, teacher, and tutor to ensure success. 90% of students earn A's or B's in courses, 100% of students go to college or military, 90% pass STAAR exams, 100% do well on standardized exams, and more. They become students of the year, quarter, highest performers in school, honor roll students and more. Jay Veal will stop at nothing to ensure that students of Dallas and beyond are successful with his company and consultants. Being able to mentor all students and provide support EVEN after tutoring at all hours of the day and night are things other big box companies will not do. His accomplishment of building a true tutoring company built on a standard of excellence like no other is admirable along with INC Tutoring earning Tutoring Company of the Year 3 times, writing 7 published articles in the World's Largest Newspaper, along with being featured in 20 media outlets to include the esteemed global Black Enterprise. His staff is VERY impressive by reading the bios reflecting that they choose consultants wisely. Their next goals are to throw a STEAM Camp in the Summer of more than 600 student attendees with a partner and offer many hours of free tutoring services throughout Dallas this year outside of what they have done in the past. Jay has accomplished being a mover and shaker in the education industry, not only in STEM, but he has developed a company that continues to be the standout that people call to for tutoring, that Jack and Jill DFW chapters come to as their #1 choice of tutoring, and that the community calls on to assist the needs of their children. He is always willing to help others in the city for business advice, others who want to start a tutoring company, and just an all around humble person who is motivated and inspired by watching others succeed. Jay is also an Adjunct Professor of Mathematics at Strayer University and a STEM Instructional Coach in Desoto ISD. Jay has been with Strayer for 3.5 years and has become a "professor favorite" for mathematics within Strayer as he has taught College Algebra, College Pre-Calculus and currently teaching Statistics at the University level. For the past two years, he has been one of the most recommended Math professors in the Central Region for the University and high performing impacting student success with an 85% passing rate. He has impacted students by his teaching style and really relating the material to real-life scenarios. Students come to him as a mentor and coach outside of professorship in the community.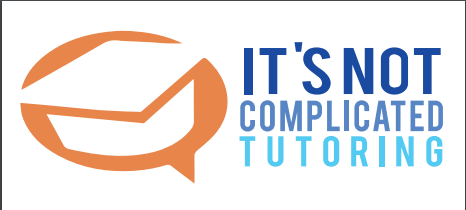 AdeDoyin Adebiyi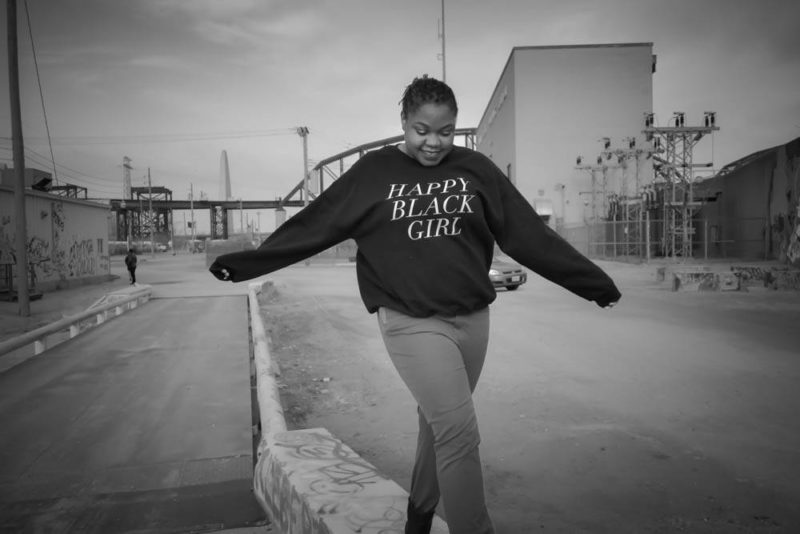 Profession: Digital Marketer + Entrepreneur
Website: WineMeatsYonce
Age Range: 26-29
Degrees/Accolades: Undergrad – Marketing, M.A. – Advertising Concentration: Strategic Brand Management, Current Digital Host for Our Family Dinner
I'm a renaissance woman. I use my talents and creativity to continue to reinvent myself and my abilities on a regular basis. When I was middle school, I taught myself graphic design and HTML coding, skills that I still use today in a much grander scale. In fact, being active as a young person in the digital space really opened doors for me professionally when traditional school programs weren't educating people adequately in digital media. I choose not to remain stagnant and keep educating myself in the possibilities of the digital era so I can speak as a thought leader. I also just opened my own shop, Wine Meats Yonce. After years of designing apparel here and there (mostly for my sorority, to be honest), I decided to make the dive into running my own shop. It's an interesting exercise in marketing myself. Additionally, I picked up hand lettering. I wanted to be more adept in using my hands (aside from all my random crafts). Now that I've seen much improvement, my next step is to learn how to doodle. I'd like to draw people who don't look angry and don't have weird hands. And speaking of crafts, I currently crochet and cross stitch. Which doesn't sound like the typical 29 year-old activity, but it's pretty darn fun. You should give it a try.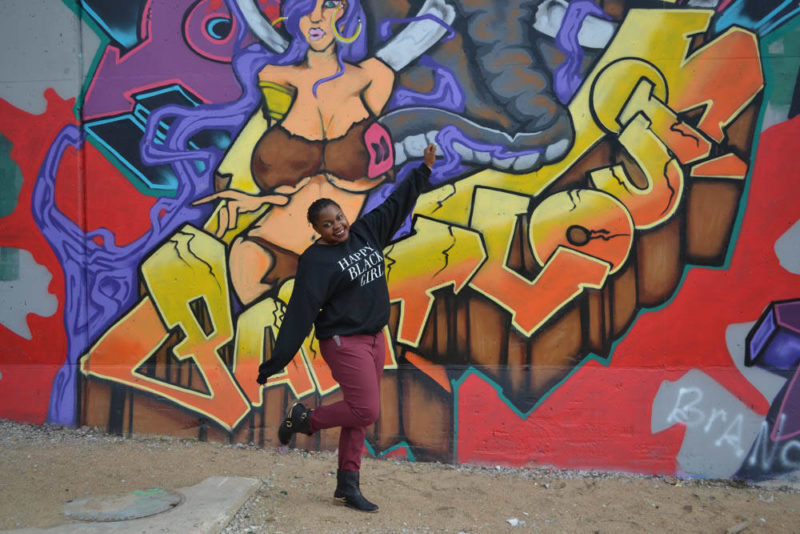 Angela Young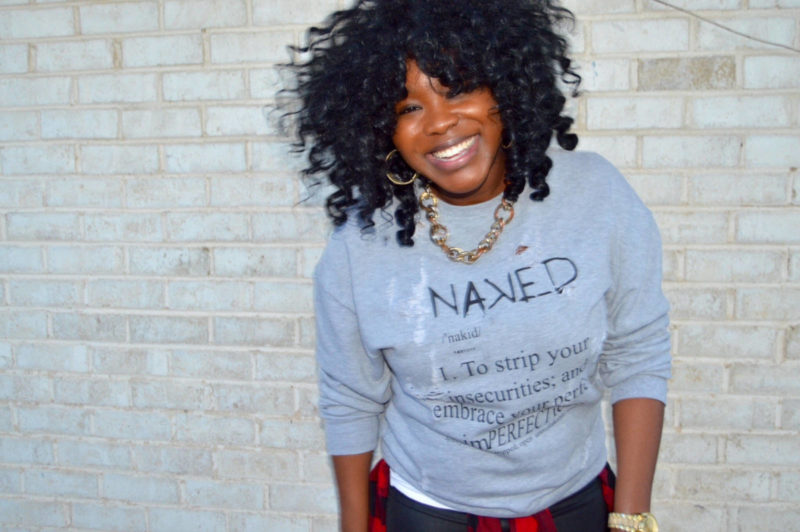 Profession: Brand Ambassador/Published Author/Founder of the beNAKED Campaign
Website: I Am Angela Young
Age Range: 30-35
Awards/Accolades: Bachelor of Arts Degree/prestigious Editor's Choice Award from Poetry.com.
Angela D. Young was born and raised in Dallas, Texas, by a supportive family with whom she is still close. Angela attended Richardson High School where she developed her love for the arts. She went on to attend college at Clark Atlanta University where she received her Bachelor's degree in MassMedia Arts, with a concentration in TV, radio, and film. Upon graduation, she was immediately offered a job as a manager at the renowned Patchwerk Recording Studios. During her tenure there, she had the opportunity to work with some of the most prominent Hip Hop and R&B artists in the industry. It was there that she came into her own and learned how to be a business woman. Young's love for music runs deep. Like poetry, she feels music gives a voice to our emotions. She self-published her first book of poetry for young women in 2014. The book is entitled Pieces of Me. This inspiring book of poetry covers sensitive and universal topics with a gentle, honest approach that invites the reader into a conversation with the poet. Pieces of Me is available online at Amazon and Barnes and Noble. You can also find it at several physical locations such as, the Richardson Public Library, Clark Atlanta University bookstore, Woodruff Library, and Brown Mackie College.Angela D. Young understands that part of her purpose is to be of service to others. A couple years, ago she turned her passion into reality with the 'Little Black Box Project'. The goal of this annual project is to give hope during the holiday season to women and children in need; by providing personal items in a loving and compassionate way. In the past two years, Young has donated over a hundred gift boxes to shelters such as the Women's Resource Center to End Domestic Violence, Genesis Women's Shelter & Support, and Covenant House Georgia.
The passion that drives Young is her desire to make women feel empowered, beautiful, and confident. This passion serves as the motivating force behind her beNAKED Campaign. The beNAKED Campaign seeks to empower, inspire, and enlighten women and girls of all ages to know that no matter how the world defines beauty, true beauty comes from our heart and soul.
Young is also passionate about her purpose, life, and paying it forward. She believes that women can rise above fear and limitation and discover a whole new way of living that is full of freedom, deep connections, and true authentic happiness-the kind that comes from within. She desires to create a space that is centered on the art of connection and hopes to use her voice and platform to cultivate experiences through various channels that will allow women to connect on a deeper level with each other, but most importantly themselves. Young wants women to reconnect with themselves, embody more love, live unapologetically, and embrace their imperfections, creating a mindset that empowers them to truly accept and value themselves. She wants women to understand the magic they hold within but also discover the magic in uplifting each other.
Young is able to thrive because her morals and core values are rooted in self-respect, self-worth, professionalism, and integrity. But it is her unwavering faith which keeps her grounded and humble. Join Young on her journey of making this world a little better one woman at a time.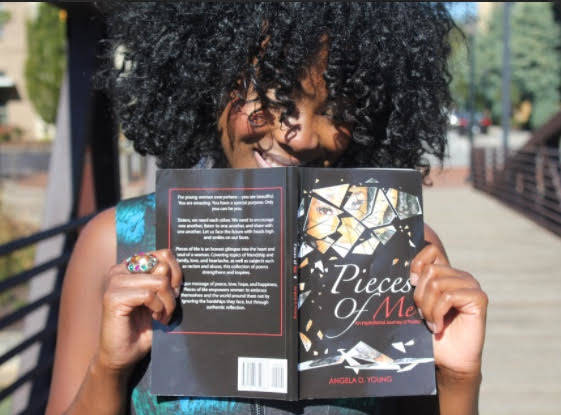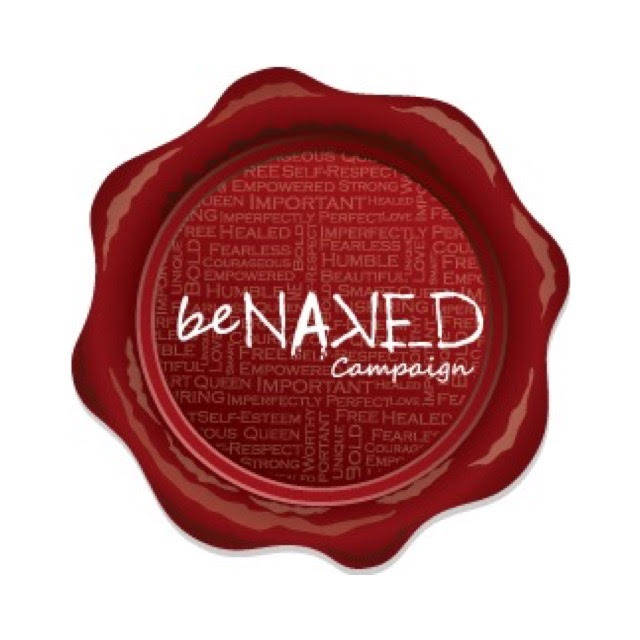 Know someone that needs to be celebrated? Submit them or yourself right away! We look forward to it! 
Hope you were inspired, excited and moved by this week's Dope Millennials, be sure to check back next week for the next ones!
Peace and Blessings,
CicelyRenee
Thanks for reading the BougieBlackBlogger a blog to inspire and encourage. Contact me if you need Social Media Marketing a speaker for events or blogging assistance.