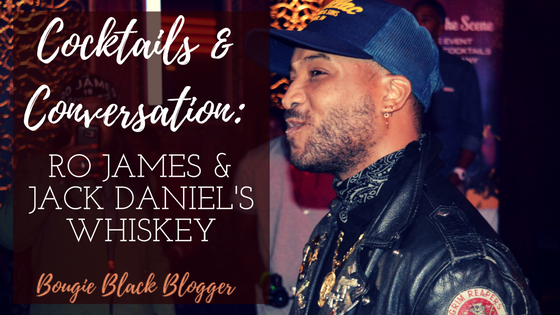 With your permission
I'ma do all the things that I said I'm gonna do
You know what I'm talking about baby, yeah
Now it's time for you to show me what it's hitting for
Sip a little jack, maybe blow a little dro
Love you from behind but I hate to see you go – Ro James "Permission"
Friday night, after work, I went to a spot called Park Avenue in Dallas. I walked into the site of so many beautiful black people. I walked upstairs to this private space, small and intimate. Private booths rimmed the walls with high top tables and low tables. Seats covered in reds, blacks and golds and the walls lined with beautiful mirrors and gold designs, definitely a relaxing and sexy room.Vibrating in my chest was the bass and sound playing from the club downstairs. I chose a booth with the view of the club and saw all these people dancing and talking after a long week of work. It was time to unwind and begin the weekend with cocktails and conversation…
Conversation:
Can we talk a little about how dope Ro James is? I usually do not follow artists, I listen to the songs that are on the radio but never go to their album. I never listen to it in its entirety, very few make it to "replay mode" I have my interests and Ro James just happened to be one of them. Although I love his whole album, my favorite is Burn Slow and Already Knew That. The words and the beats just put me in the mood.
Cocktail:

Jack Daniel's Tennessee Honey and Lemonade: my first drink of the evening while waiting for others to arrive. This drink was great, as I love a good Arnie Palmer I felt this was right up my alley. Smooth, sweet, and a little sour, a great mix of flavors.

Conversation:
I was invited to be press for an evening of Cocktails and Conversation with Ro James. He has been and will continue to be on tour with The King and Queen of Hearts Tour- Maxwell and Mary J. Blige.
This evening with Ro James was in collaboration with the brand Jack Daniel's Honey. Every city they stop in, they will be hosting these small and intimate events with Ro James.
Cocktail:

Fire Starter: Jack Daniel's Tennessee Fire, Apple Pucker and Cranberry Juice. This was my favorite and I had these the rest of the night. A mix between an apple cider taste and one of those cinnamon candies. This will be made often in my home.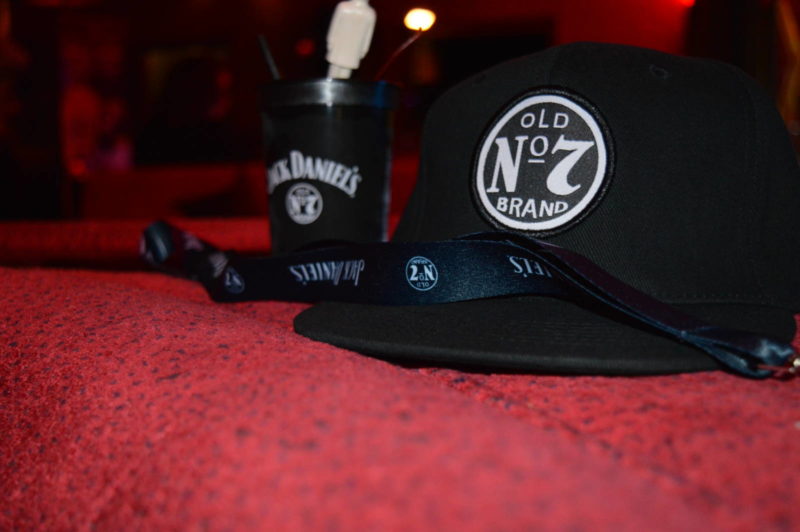 Conversation:
Walking around and chatting with other people around the room was great, networking will always be made wherever I go. I was though too excited and ready for Ro James. Patiently waiting with a cocktail in hand and chilling with my photographer Ro James strolls right past us, I look up and there he is peering through the glass watching the people in the club below.
The host for the evening guides Ro James to the crowd to kick things  off, this was the beginning, a Facebook Live video of Ro James singing to me.

Cocktail:

Chilled Shot of Jack Daniel's Tennessee Honey or Fire: The "girls" walked around the room as people talked and handed out shots. I may or may not have had a couple. Not a huge fan of the fire alone but the honey, I love.
Conversation:
How did you get introduced to Jack Daniels Honey?
Ro James was first introduced to Jack Honey after a breakup. He went the bar by his self and ordered a Blue MF'r, a guy told him to not drink that and that it was a ladies drink. Ro James laughed and said, well I don't know. The guy said drink  this, it won't give you a hangover, and that is how he fell for Jack Daniels Honey. This began his journey of Coke(The Girl) Jack (The Drink) and Cadillac (The Car). Journey of the FIRSTS.
Cocktail:

Gentleman Jack Sling: Gentleman Jack and Lemon Juice, Simple Syrup and Orange Bitters.
Conversation:
Moving forward 5-10 years, where do you see yourself?
Ro James loves to cook, he loves design, fashion, and textiles. He is interested in designing children's clothes. He also wants to bring others to the game through open mics, events, and Jack Daniels Parties. Over the next few years, he wants to continue to unravel the areas of himself.
Cocktail:

Jack Daniel's Tennessee Whisky and Coke
Conversation:
Talk about music:
As an artist, you have to know what is for you and what is not. Be authentic to yourself. Country, Rock, Gospel, Soul, Blues, Carribean, Reggae and R & B, all of these and more influence
When Ro James thinks about music, he thinks of it as an art gallery and his albums as a painting. His first album was an R and B Painting. Next level new project, whatever inspires him, that is what the painting will be.
Out of those cocktails listed, which one do you really want to try? Are you a fan of Ro James? Which is your favorite song? 
More photos from the event:
This slideshow requires JavaScript.
Looking for a Blogger/Influencer to cover your event! Email info@bougieblackblogger.com
Peace and Blessings,
CicelyRenee
Thanks for reading the BougieBlackBlogger a blog to inspire and encourage. Contact me if you need Social Media Marketing a speaker for events or blogging assistance.