On Friday, January 27, 2017, Buzzed Art Nite came with its Art GAME and hosted a magical night in such a beautiful space. Nuzzled in a chic room with views of Downtown Dallas, Buzzed Art Nite, hosted a paint and sip party at the W Hotel. Well lit with accents of blue and purple lights, it created a versatile ambiance for a date night, girls night out, or just something to do. Music in the background, a cash bar and a signature menu specially created for this event gave a much needed all-inclusive night out. No need to get dinner before or after, people enjoyed a burger or a salad with some pretty amazing cocktails.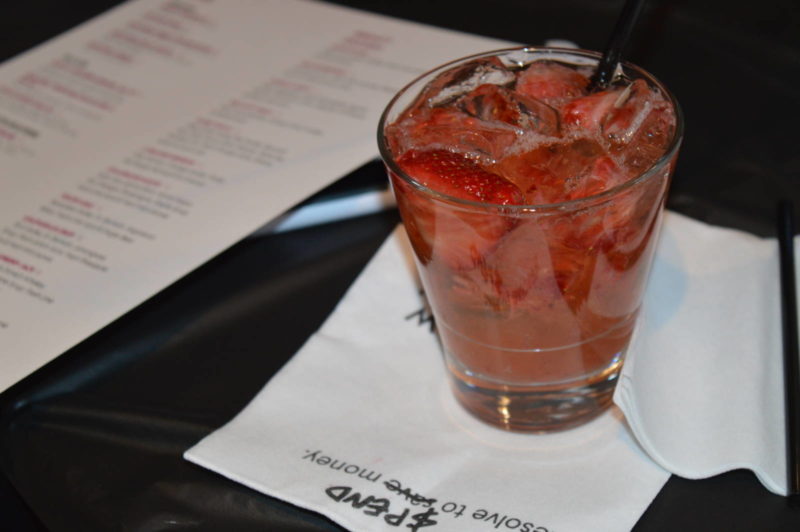 Buzzed Art Nite, a UNIQUE, MOBILE sip n paint party company, that brings all the supplies and fun that you need to have a great time out. Their motto is Laugh, RELAX, Wine Down & Paint and the guest does just that.
Buzzed Art Nite is known for its parties at different restaurants, community centers, and private parties. This new partnership with The W Hotel is new and is turning heads left and right. Aligned with their brand and love for art and design, The W Hotel thought it was the perfect fit.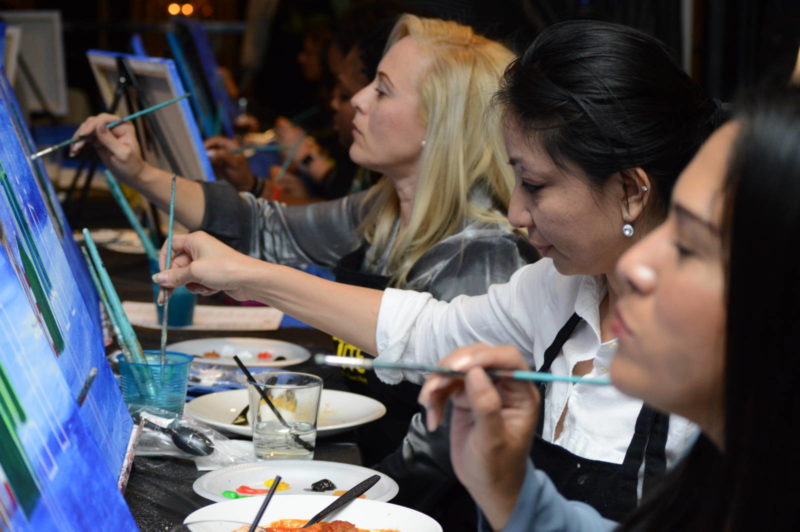 The W Hotel and Buzzed Art Nite were able to pull off such an amazing event after many meetings, planning and promoting. The W Hotel didn't just host the party, they helped market it. They posted the event on their website and also sent word to surrounding businesses. I walked into one of the businesses that were still open that night and told them what I was doing and they said, "Oh yes! I wanted to sign up for that!" The word spread like wildfire and was quickly sold out.
I asked others how they heard about the event and many said on Facebook which is a great way to promote. Having both The W Hotel and Buzzed Art Nite oh, I cannot forget the happy attendees from previous events promoting, of course, it would be a great turn out.
If you are a business or someone that is looking to bring excitement and patrons to your venue, Buzzed Art Nite has you covered. Think about it, maybe you have a boutique and want to plan for an evening of shopping, drinks, and fun, this would be a great way to bring business to your venue.
Maybe you just want to add it to your calendar for your restaurant for an ongoing event and people will know that on "Wednesdays" is Paint and Sip night.
Maybe you are a private bus social person and rather host the party at your home, you have that luxury because they also provide customized paint parties!
For more information be sure to connect with Buzzed Art Nite.
Check out the video from the event
Thanks for reading the BougieBlackBlogger a blog to inspire and encourage. Contact me if you need Social Media Marketing a speaker for events or blogging assistance.