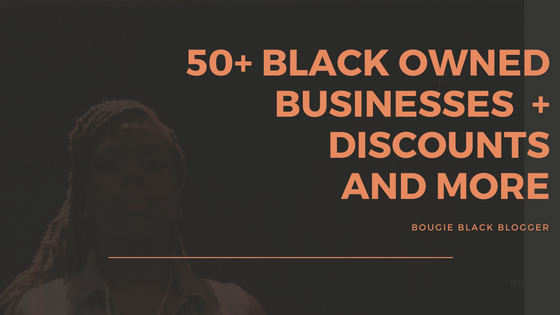 Greetings beautiful people!
The buying season is ahead of us and we want to make sure that we support as best as we can. Be sure to share this and let others know what is out there!
Resources
Buy Black Phone Apps
Spendify
Since January 1, 2016, Spendefy has been able to help thousands of people discover, connect and support amazing black-owned businesses in their city. Although we have been recognized on several national platforms – including, but not limited to, CNN, Black Enterprise, Ebony, Rolling Out Magazine, and many more – we are still only available in Georgia and New York.
 
Enjoy your social media experience while you do business with the community.The average African American business hires less than 10 employees, we are here to change that.

Black Trade Circle App

Our core mission is to bring about a rebirth, a new approach to black business, shading away what we know about business and reconnecting us with our past to communicate our future. The fundamental essence of this approach has been to focus on the core elements of our social consciousness, being entertainment, culture, community and economics.

Similar to the BlackTradeLines App it uses the both a voice enabled search and a built-in GPS locator to find Black-owned entities within a given proximity.

The app brings about the celebration between business owners and their customer base all under one platform – This unity ignites and awakens the vehicle, the economic vehicle of exchange, the machine that creates wealth; the creator of jobs, capital, freedom, social and economic development within the community.
---

Poverty is an economic problem that has dynamic and social effects on society.The African American community has a staggering national unemployment rate of 34%, and a parallel youth national rate of 57%.

African American Owned Businesses

Our core mix of products and services ranging from stores to mobile applications are tailored to get the african american dollar circulating back again within the community; establishing a framework for economic growth and sustainability.

The mobile application is designed to help users locates the nearest Black-owned businesses, deals, events and activities close to them.

The app uses the both a voice enabled search and a built-in GPS locator to find Black-owned entities within a given proximity.
---
Our Mission
To create a movement of conscious consumers that intentionally purchase from Black-owned business with the goal of creating jobs, reducing crime and stabilizing neighborhoods while building wealth in the African American community.
Online Directories
EgrassRootsbusiness
– A website with listings of Black Owned Businesses, classifieds, and events.
Purchase Black– is a curated marketplace where you can find products from carefully selected Black-owned companies.
Official Black WallStreet– a digital platform and database created to give black-owned businesses, black entrepreneurs, and aspiring entrepreneurs a place to shine.
Facebook Groups
Black Owned Businesses– Over 37,000 members
Black Entrepreneur Network– Over 17,000 members
Online Publications/Blogs
Blavity– a community of the most exceptional multi-cultural creators and influencers in the world.
Clutch– a force – and resource – for today's young, conscious Black woman.
Black Owned Lists
---
Black Professionals Online
Black Professionals Online
Black Professionals Online Black business directory. Designed to connect consumers to Black owned businesses. Black Professionals Online is a online Black Business Directory created and managed by LOcal IDentity Advertising. A online tool to help find a Black Business. Go to 
http://www.blackprofessionalonline.com
Makeup Brands
Let's Buy Black! Check out 50+ Black Businesses you should check out.
Apparel & Accessories
Helping the average man look exceptional, one handmade accessory at a time.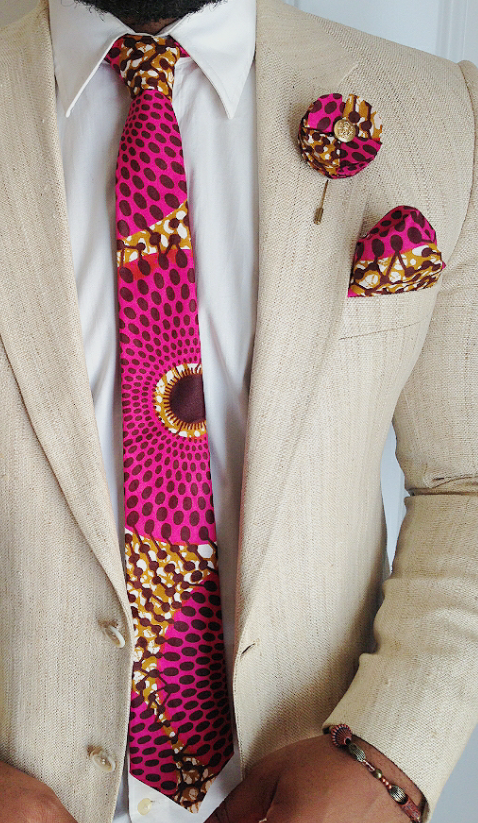 My clothes are beautiful and body conscious. They show exactly what you like and hide what you don't. I hope you enjoy!!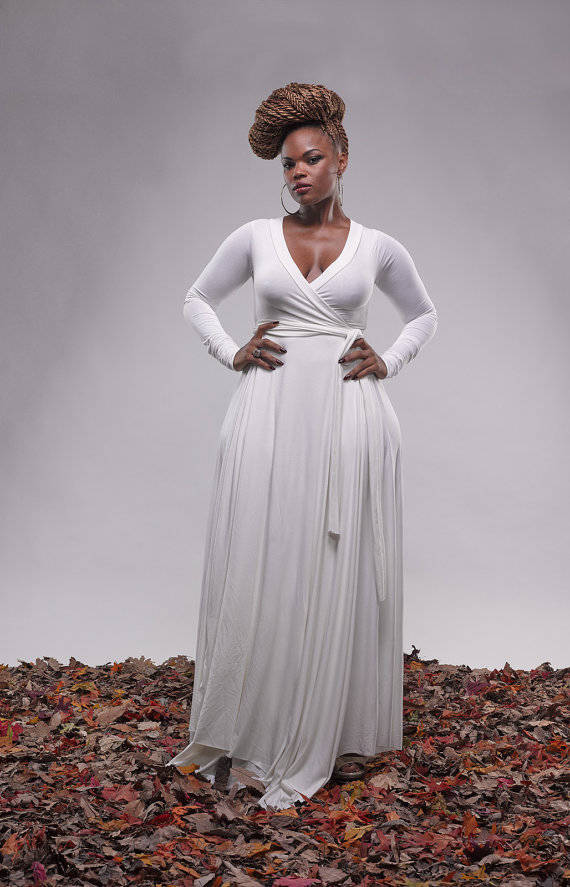 Bri Woods-Owner, Homemade drawstring bags geared toward crafters. Knit and crochet project bags. Yes and BeautyGeekyCurly@gmail.com
Contact: GeekyCurly@gmail.com
Discount code: BBBHealth
Natasha Hunter, Owner -We are an urban apparel company and we call ourselves "The homegirl's brand." Not pretentious, not snooty, but cool, down to earth, witty and fly.
Contact: CHOCOLATECHICKTEES@gmail.com
Discount Code: BBB15
Johnakeshia Thompson, Owner  Women's fashion with a hint of edge. , Bath, & Beauty
Contact: shopjakyt@gmail.com
Discount Code: BougiexoxoHealth
Sean James,  Owner, dotado™ apparel provides quality apparel that reflects the positivity of life and celebrates talents through its designs, spokespersons and hosted events.
Contact: contact@dotadoapparel.com
Toni Thompson   Online Women's Clothing and Accessories Boutique Apparel
Contact: info@shopthetopdrawer.com
Discount Code: BBB
Claudette Ross  – Couture Clothing Boutique Providing stylish and fashionable clothing; chic and classy accessories; empowering women to feel good in the clothes they wear; Sizes: XS – 3X Shop
Contact: info@rossunitllc.com
Discount Code: BOUGIE15
Jennifer Hooks –  Women's accessory store
Contact: shopchicsociety@gmail.com
Discount Code: BOB15 for 15%
Ronald Greene Jr  We are a clothing line that encourages the pursuit of dreams, desires, and purpose fulfillment. We encourage you to take authority over your life. We also bring awareness to prostate cancer for black men. 10% of all sales are donated to research and awareness for prostate cancer.
Contact: ronald@priesthoodclothing.com
Discount Code: SoBougie
Narai Wells   Contemporary designer resale boutique. We sell new and gently used designer brands.
Contact: railucille@hotmail.com
Marisha Costello  Red Goddess Boutique is a ladies boutique that caters to lady's wants at an affordable price. We specialize in Women apparel, Waist trainers, Lingerie, Adult toys, Dessert soaps, and Candles.
Contact: redgoddessboutique@gmail.com
Discount Code: Red2016
Leisel Mitchell Owner, Style Envy is clothing boutique without the "boutique" prices. We offer Unique, Contemporary, and Trending finds in XS-3XL. Check us Out!
Contact: shopstyleenvynow@gmail.com
Discount Code: FIRSTTIME to get 15% off purchase
D. Necole Toney Owner, Brassy Moe's specializes in custom, hand-made iconic earrings and accessories. We encourage our customers to color outside of the lines and become their own masterpiece. Be loud. Be bold. Be BRASSY!
Contact: brassymoes@gmail.com
1st Mpression, LLC
Dwight Littlejohn  We are a men's accessories and necktie company. We cater to men mostly but, women who wear neckties as well. Our flagship product is the Total Tie Keep ☆It positions, corrects and straightens the whole necktie. (AS SEEN ON ABC'S SHARKTANK). Men's Accessories and Neckties
Contact: shamone@totaltiekeep.com
Discount Code: SSB1-RECEIVE 10 TO 50% Off ALL ITEMS.
Vashti Patrick-Joseph Owner-   Inspirational/faith-based apparel & accessories.
Contact: hello@venandrose.com
Discount Code: BOUGIE15
---
Gifts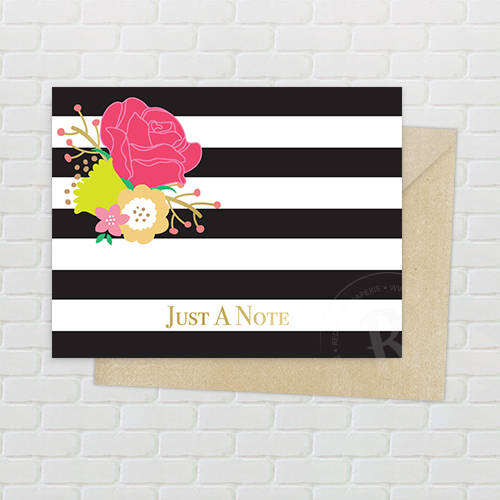 Jamila Marae Owner-  Gifted on Purpose is a lifestyle brand inspired to encourage people to use their gifts on purpose. We sell accessories, apparel and other cool inspirational gifts on our website.
Contact: jmdollface@gmail.com
Chaundra Scott, Owner- Inspiring merchandise to empower through children's books, ethnic merchandise, and community outreach. Apparel, Book, Children's
Contact: author.cscott@gmail.com
Discount Code: BBB16
Whitney N West, Owner   The Birthday Lifestyle is all about celebrating life daily and living life to the fullest. We offer merchandise and a subscription box currently.
Contact: whithappens6@gmail.com
Discount Code: bougie
Red Velvet Paperie
Red Velvet Paperie is sassy, fun and chic online stationery and gift boutique who caters mostly to women who absolutely love what they do every day and have a thing for cute paper goods, apparel and accessories" |
Discount Code:HOLIDAY16 for 10% off your purchase
Jazmine Riley Owner- One stop shop for your fashion needs of all sizes. From customized T-shirts to custom shoes. Bedazzled with the flashiness of the finest glitter to make sure you stand out from the crowd.
Contact:jazmineshanae94@gmail.com
Discount Code: 10OFF
Iruka Ndubuizu, Owner-   Ankara Boutique is your ultimate online store for carefully handcrafted accessories and items made with a harmonious blend of African prints and colors that empower the spirit.
Contact: exploreankaraboutique@gmail.com
Discount: EMPOWERED
Brandi McKinnor  We specialize in custom gifts for everyone. Our vanity jars and Black Girl Magic mugs are our top sellers. Everything is hand crafted with love. The joy is in the details.
Contact: bjuneevents@gmail.com
Discount Code: BUYBLACK20
Double Clutched
Cheryl Williams Owner, Double Clutched accessories were created to be modern and functional. High quality, unique fabric combinations, and quick shipping is our specialty. Several of our items serve two purposes and go with a variety of outfits, styles, and personalities. Perfect for yourself or as gifts for those you love.
Contact: info@doubleclutched.com
KP's Custom Creations & Designs
My name is Katjya P. Here in the Philadelphia, PA area. I started KP's Kreations a little over a year ago. I offer an array of customized and personalized items. I create and design mugs, glasses, gift bags for special events, decor', candy tables and more.
Discount Code: Joy2016
---
Bath, Body, Health & Beauty
H.I.M. (Healthy Image Men) is the perfect abbreviation for this unique men's hair, beard, and skin products source. Originating in South Florida as a high-end men's spa in 2004, H.I.M. specialized in haircuts, hot towel shaves, skin care treatments, and associated products. Since the South Florida market has a mixed demographic with varying skin textures and nuances, the company thrived by providing services designed to accommodate each of them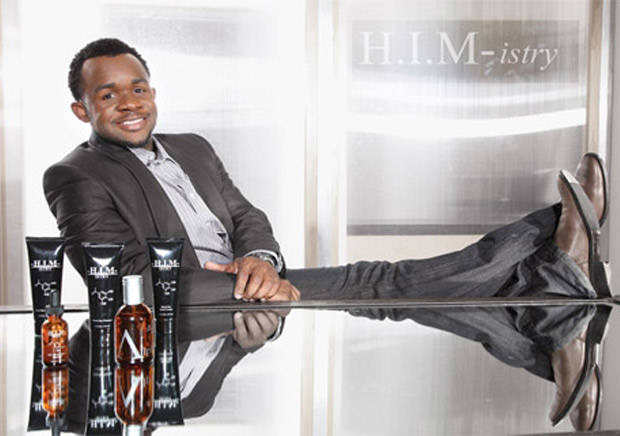 Our scrubs work hard to improve the various imperfections that plague our skin and our all natural ingredients give you the confidence of knowing you're giving yourself the best nature has to offer.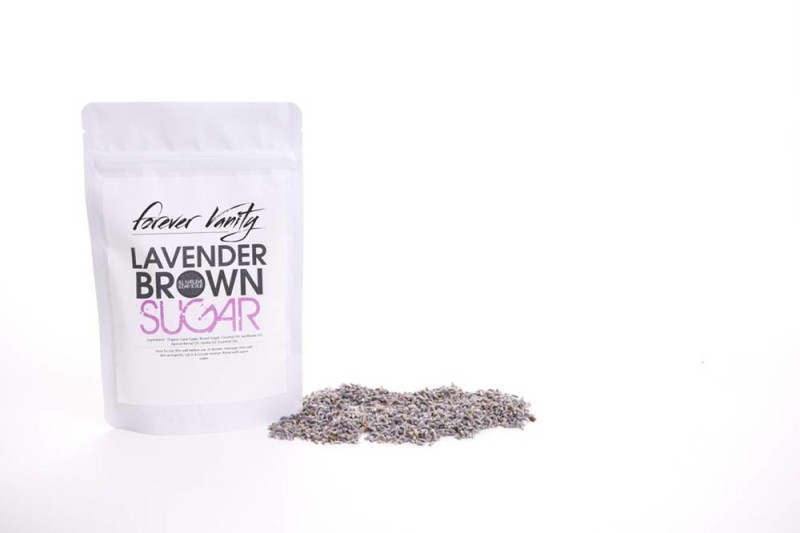 Dieshawn L. Holmes Owner,  Skin nourishing gifts for the bath, body and soul.
Contact: info@angelicsoapsandgifts.com
Discount Code: BBBH2016
Denise  Gathings Owner-  We are a natural hair care and skin care company, focused on creating Coconut Oil free Natural Hair Care Products. We hand make a variety of hair, skin, and bath & body care products.
Contact: denise@productjunkienaturals.com
Discount Code: BBB20
The Original Scent Shoppe
Richelle Scruggs-Dail   All-natural scented products for the home, the car and the body.
Contact: richelle@theoriginalscentshoppe.com
Discount Code: FreeShipping
Robin's Joy Naturals
Robin Thompson Owner,   Robin's Joy Naturals is handcrafted, organic, plant-based care for skin and hair lovingly created, paraben, petroleum, & sulfate free.
Contact: 1robinsjoy@gmail.com
The Femly Box
Arion Long Owner  Natural feminine care, organic snacks and more, delivered monthly!
Contact: sales@femlybox.com
Discount Code: "Femlylove" For 25% off of their first box
Nicolet Beauty
Anna Roberson Owner, We make cruelty-free lipsticks and vegan eyeshadows. All products are manufactured in the USA. We ship internationally. Beauty  Yes
Contact: info@nicoletbeauty.com
Discount Code: Bougie (15% off)
Erma Williams-Nurse We offer all-natural hair pomades, shampoos, and conditioners
Contact: thepomadeshop@gmail.com
Jill St. Williams  Jay-Jill Cosmetics Full Online Beauty Glamtique Created For Women of Color Beauty
Contact: jayjillcosmetics@gmail.com
Cassandra Tomlin-Johnson   To make you feel beautiful! Beauty
Contact: cytjohnsonmk@gmail.com
Discount Code: 20% of your order of $50 or more Tell them Bougie Black Blogger sent you
---
Consulting/Services
Alisha Byrd Owner, I help creative women ditch fear, gain clarity and begin making money doing what they love through one-on-one coaching and actionable classes and workbooks.
Contact: xoxo@thealishanicole.com
Kenesha Williams Owner-   E-book formatting, script analysis, and screenwriting courses.
Contact: kenesha@keneshawilliams.com
Discount Code: BOUGIEBLOG
Ya'hynesd
Brittany Carter Owner-  Custom clothing and boutique
Contact: yahynessllc@gmail.com
Sharon Oyekan Owner,  Human resources consulting, contingency recruiting, policy development, HR staff training for businesses of all sizes.
Contact: soyekan@preferredhrsolutions.com
Cortne Gemes   I'm an independent beauty consultant within Mary Kay cosmetics…. The world's #1 selling skin care and color cosmetics company.
Contact: cortne.gemes@gmail.com
Kecia L McCullough Owner- Celebrating and Highlighting healthy families connected by choice (in-law relationships) Consulting, Health/Wellness coaching
Contact: KMCCUL1007@AOL.COM
Mogul Tax & Business Solutions
Ashlee Taylor Owner-  Small Business Start-Up & Tax Advisory Firm Consulting, Taxes/Bookkeeping  Yes
Contact: info@mogultax.com
Discount Code: Bougieblackblog
Thai Armstrong Owner- Event Planning Services – Events  Yes
Contact: MyLittleOccasion@gmail.com
Discount Code: BOB
Michelle bibbs   I am an independent travel agent that could help with all your traveling needs, cruises, air, trains car rental and more. We cut out the middle man reservations and booking made easy, just visit my web page and see more.
Contact: bib1959@icloud.com
Yah Hughes   We help women "get up" after life's painful pitfalls and walk in Purpose through emotional wellness, empowerment, and trainings Online courses, Trainings
Contact: Yesyahhughes@gmail.com
Discount Code: BOB10
Brandon Massinburg Owner-Life Insurance, Disability, Retirement planning
Contact: Brandon@TheMassinburgGroup.com
---
Food/Beverage/Entertainment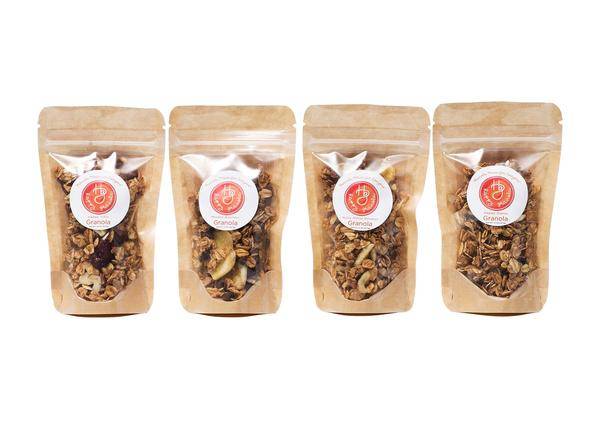 Kortina Smith Owner-  We make the #1 tasting granola with 10 fresh ingredients! Our granola is good for your body and your soul! Food
Contact: kortina@eathappygranola.com
Discount Code: EATHAPPY
Joshua Robertson Owner We are a personal chef and catering service company. We specialize in fine dining and organic foods.
Contact: Joshua.robertson24@gmail.com
Discount Code: Tell them Bougie Black Blogger sent you
Sam Turner Owner-  Unique Wine Club from an African American owned wine supplier. Creating an experience in a box. Impressively selected small batch wines from supplier to door delivery by taking out the guess work.
Contact: samturner@dvnglobal.com
Discount Code: BougieBB
Ronald Parks   Radio Station Entertainment
Contact: RPEntRadio@gmail.com
Marion Dooley, Saxaphone player.
Lutonya Lang Owner-   Bringing Integrity Back to Media while highlighting the positive things happening in our community through radio & TV Media Network.
Contact: IndustryBuzzZ@gmail.com
Discount Code: BOB
---
Furniture/Home
Ali Sandifer is a design studio and workshop with a particular fondness for furniture. Our work is born from a simple belief that design, material, and craft must work together to achieve intelligence, beauty, and longevity.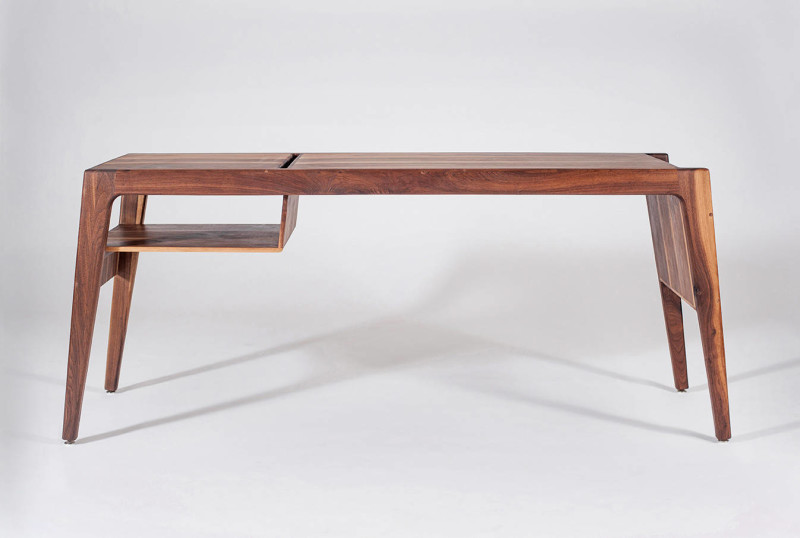 ---
Design 
Diona Nicole Murray is Owner & Artistic Designer of Oni Nicole Ltd. (DionaNicole.com), a creative art & design firm specializing in business brand enhancement, event project design and unique art elements. Equipped with a Bachelor of Science in Fashion Design from Philadelphia University, Diona has held positions such as Senior Product Designer at New View, Head Designer at South Street Industries (NYC) and Associate Apparel Designer at Destination Maternity.

Kenye Pierce Owner- Red Velvet Ink is a creative design agency who help women entrepreneurs and boutique businesses bring their branding ideas to life through great typography, color, and design.
Contact: designs@redvelvetink.com
Ebony McGee Owner, Offering affordable website services to small businesses.
Contact: misstweakit@gmail.com
Discount Code: Bougie10
THE WORKS GRAPHICS BOUTIQUE
Nicole- Graphic Design, Business Cards, Flyers and Websites
Contact: theworksgraphicsboutique@gmail.com
Discount Code: CODEBOUGIE
Brittney Fells Owner, Visual Branding & Graphic Design for Women Entrepreneurs
Contact: beefellscreative@gmail.com
Discount Code: BFC10
Shayla Williams Owner,  Visual Brand Strategist specializing in helping small and big business improve their visuals to stand out in both the digital and non-digital world.
Contact: hello@styledbyshay.com
---
Children's Area
Sheri recognized the need to address the harmful messages about skin tone and beauty in media. She was very concerned about the effects on girls who rarely see images of their own likeness depicted in a positive manner. The couple began by creating a product line  for young ladies that carried the message " Pretty Brown Girl". Soon after, a Pretty Brown Girl Movement was sparked and now the Pretty Brown Girl Movement has expanded to offer products, workshops, events and a club for girls and young women.
Etsy Shops
Handmade artisan leather bags and accessories featuring authentic antique and vintage keys and hardware. Handbags, wallets, cuffs, cases, and key fobs for women and men are crafted from premium leather, high quality hardware, and nostalgic vintage textiles. I hope you'll enjoy my original designs and commitment to craftsmanship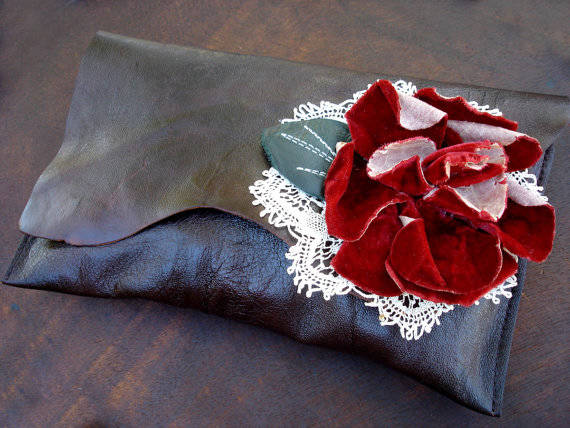 Illustrated snapshots of nature, human, and animal life. The Pairabirds is the art studio of illustrator Tabitha Bianca Brown.
Her style is a hybrid of 70s soul funk, noir, and minimalism. In 2005, Tabitha Brown received a BFA in Illustration from The American Academy of Art in Chicago, Illinois.
Her artwork has been featured on several sites including Huffington Post, Design Milk, Decor8, Modish, and Afrolicious.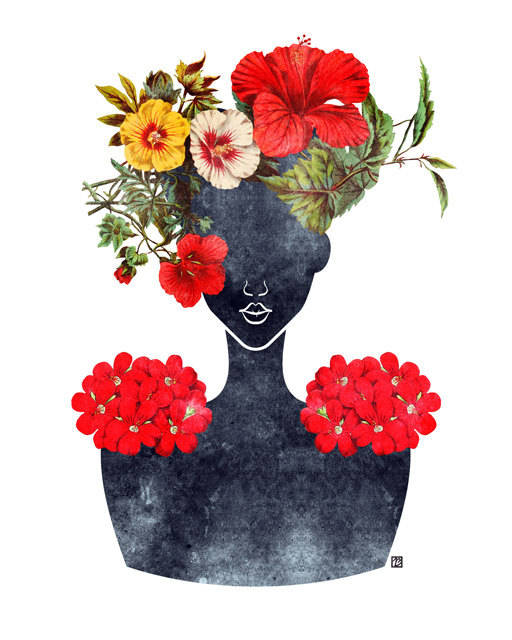 Children Doing Big Things:
Mo's Bows is a company I started in Memphis, TN in 2011 when I was just 9 years old. I couldn't find fun and cool bow ties, so one day I decided to use my Granny's scrap fabric to make and sell my own. I like to wear bow ties because they make me look good and feel good. Designing a colorful bow tie is just part of my vision to make the world a fun and happier place.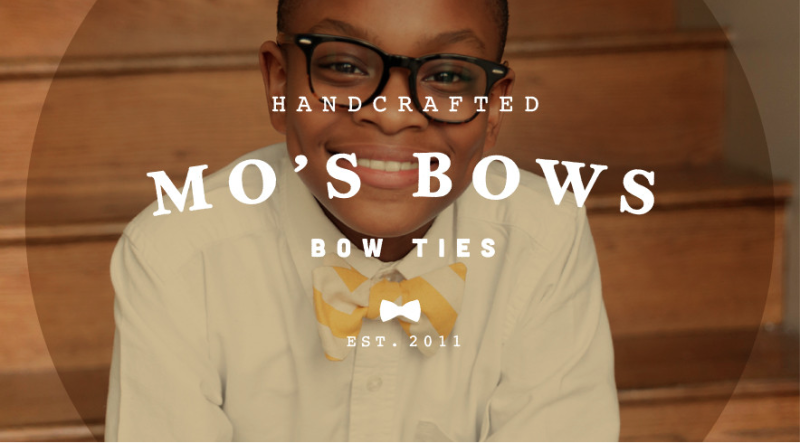 Asia Newson aka Super Business Girl is known as Detroit's youngest entrepreneur. At just eleven years old she makes and sells her own candles and merchandise under her business Super Business Girl. Asia's mission is to "recognize the true potential in every child and to develop intrinsic security that makes optimum use of their individualized talent ".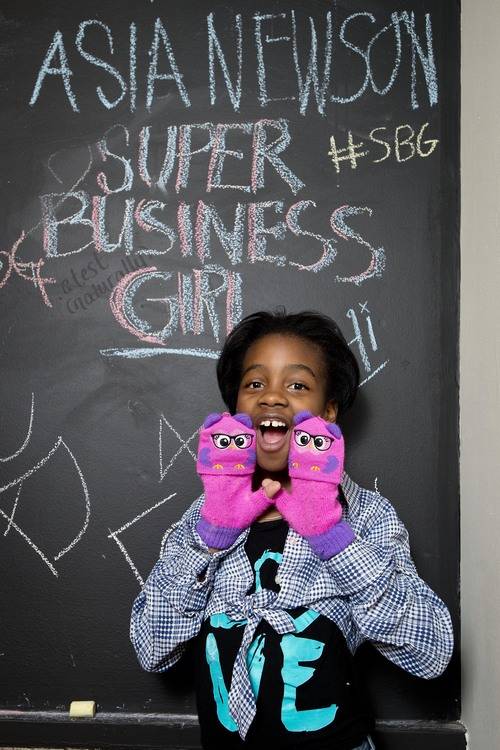 For the Men
Although weaved throughout, I thought it would be a little easier to have a section for you!
Ronald Greene Jr  We are a clothing line that encourages the pursuit of dreams, desires, and purpose fulfillment. We encourage you to take authority over your life. We also bring awareness to prostate cancer for black men. 10% of all sales are donated to research and awareness for prostate cancer.
Contact: ronald@priesthoodclothing.com
Discount Code: SoBougie
Travis Withers Owner,  Urban Beard NY's All Natural Beard Butter promotes the growth of a Full, Healthy Beard that keeps the hair soft and manageable while eliminating itching. Also has a great smelling fragrance that will last throughout the day.
Contact: urbanbeardny@gmail.com
Discount Code: UBLIT2016 for 10% off
Dwight Littlejohn  We are a men's accessories and necktie company. We cater to men mostly but, women who wear neckties as well. Our flagship product is the Total Tie Keep ☆It positions, corrects and straightens the whole necktie. (AS SEEN ON ABC'S SHARKTANK). Men's Accessories and Neckties
Contact: shamone@totaltiekeep.com
Discount Code: SSB1-RECEIVE 10 TO 50% Off ALL ITEMS.
• Tuloko • Black Dollars  • Black Trade Lines • Power Box • The Official Black Wall Street • Black Buy Day • Empower Business Guide • Black Dollar Project • Purchase Black • Black Business Network • Buy Black NYC • Black Owned Business Network • SBO – Support Black Owned • We Buy Black • Izania • African Unification • Back Business Guide • Black Refer • Ujamaabox
Peace and Blessings,
CicelyRenee
Thanks for reading the BougieBlackBlogger a blog to inspire and encourage. Contact me if you need Social Media Marketing a speaker for events or blogging assistance.