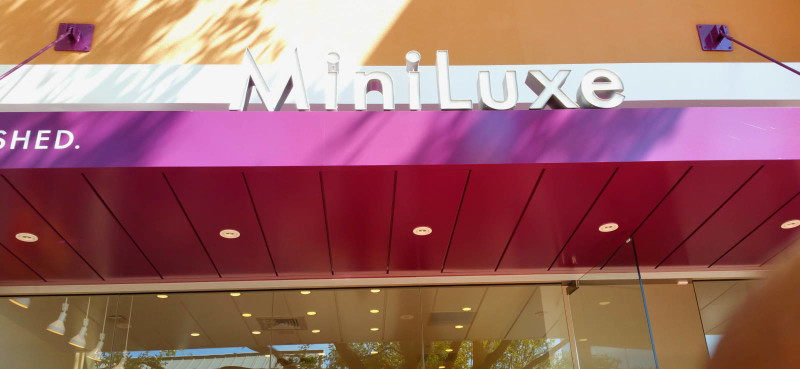 Hey beautiful people!
Over the weekend I had the opportunity to get a wonderful manicure that was so desperately needed. As you know, I recently relocated to Dallas, TX without a job lined up and just recently finished my first week at my new job. While I was so busy applying for jobs, I fantasized about what I was going to spend my first check on. Pampering myself and of course bills. But I kept saying, I am going to get my nails and eyebrows PROFESSIONALLY done. Something about being pampered is healing.
I was walking at the Shops at Legacy which is my new favorite bougie spot in Plano, TX just about 35 mins north of Dallas and stumbled across Miniluxe. I was waiting for a phone call but these beauties were outside promoting the shop. One girl approached me and said, "Would you like a free manicure?" I am thinking in my head, what is the catch. She continued on saying, "… and you get $20 to go towards any purchase." I looked down at my nails, which were horrid, dry skin leftover polish from two weeks ago and just raggedy. I said, "I do need a manicure." The girl looked at me and said, "Girl yes you do!" I was like you don't have to come for me like that and laughed as she dragged me into the shop.
While entering, I was in awe of how chic and clean the place was. It was neatly organized and super bougie, right up my alley. I looked behind the lady as she entered my information in the system at all of these champagne flutes and wine glasses and thought to myself, I sure could use a mimosa. The lady then asked, "Would you care for a beverage?" I said, "What do you have?" All I heard was mimosas and wine, and this was my reaction
So because it was Saturday and Saturdays are made for Mimosas, I chose a yummy mimosa.
I sat in my seat while I waited to get my nails done and sipped my mimosa.

I was extremely happy because I am getting my nails done for FREE and sipping FREE Mimosas at this super luxe place. Talk about Bougie on a Budget… Living that Champaign Lifestyle on someone else's dime…
So while I chatted it up with Lilly as she did my nails, I felt so good because here I am thinking, I am in Dallas and the weather is gorgeous, I started my new job, I have a church home and I'm sipping mimosas while getting my nails done. I felt like I was queen of the world. I just felt like although I have been through a lot the past couple of years, everything was coming into place and it felt great.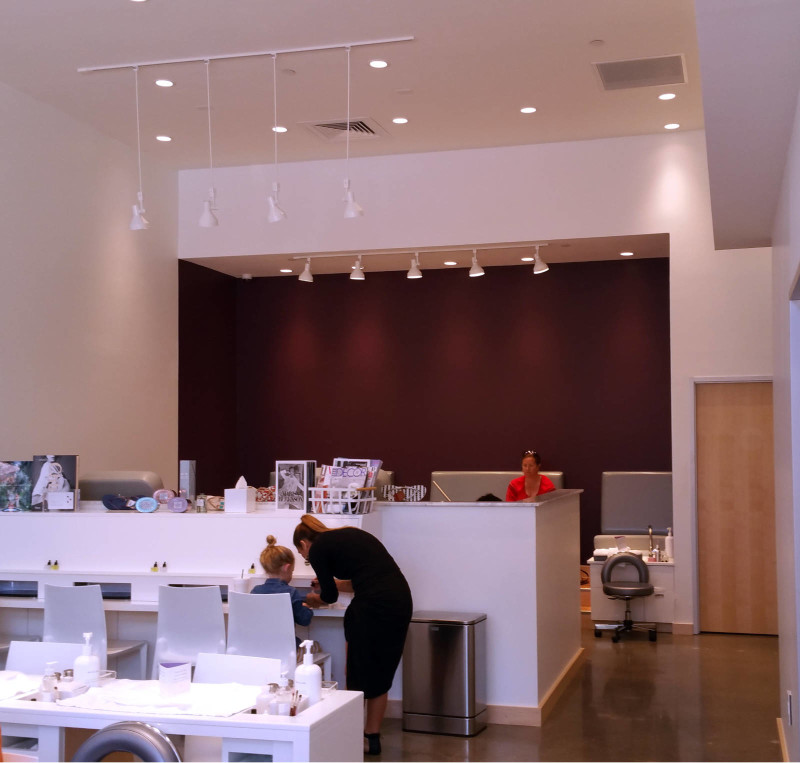 MiniLuxe's culture is all about cleanliness and it showed. They had a sterilization room where they cleaned their products and packaged them. I also, got to bring home my buffer and file.
"When it comes to clean, we mean it. And we're not just talking hygiene. In an industry known for shortcuts and toxins, clean is a deeper promise that goes from head to toes." -MiniLuxe
Having many locations in Massachusettes, they only have two in the Dallas area. Although, a little distance to both locations I would still go because of the quality service, the cleanliness and I just felt luxurious in there.
"It's our mission to help you feel your best everyday with mini moments of luxury. Don't think of it as selfish to focus on yourself, because putting yourself first feels so good." MiniLuxe
Offering manicures, pedicures, waxing and more, their prices are awesomely priced as well:
MiniLuxe Signature Manicure

$20

30 MINUTES

Our anything but basic manicure. Nails are shaped, cuticles are treated, hands are massaged with MiniLuxe LemonAide lotion, and nails are polished to perfection.

45 MINUTES

Up your polish game with LED-curing Gel polish. No drying time and wears for up to two weeks!

DeLuxe Massage Manicure

$35

45 MINUTES

Adds an extended massage using a skin protecting, all-natural Mother of Pearl Oil. Seven minutes per hand and arm.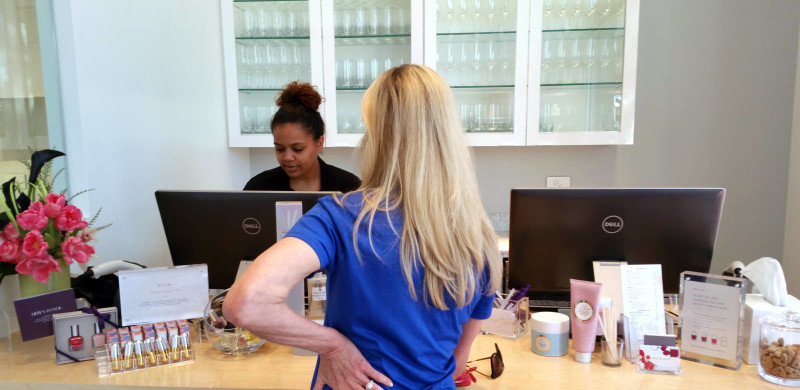 Those are just a few, visit their site for more options and prices. I definitely would come back here probably once a month to get that Bougie Royalty treatment that I love so much.
Be sure to check them out if you are in town. Be sure to bring your ladies or the gents for a great social pampering session.
Thanks for reading and I hope you enjoyed the latest Bougie Review.
Peace and Blessings,
CicelyRenee
Thanks for reading the BougieBlackBlogger a blog to inspire and encourage. Contact me if you need Social Media Marketing a speaker for events or blogging assistance.