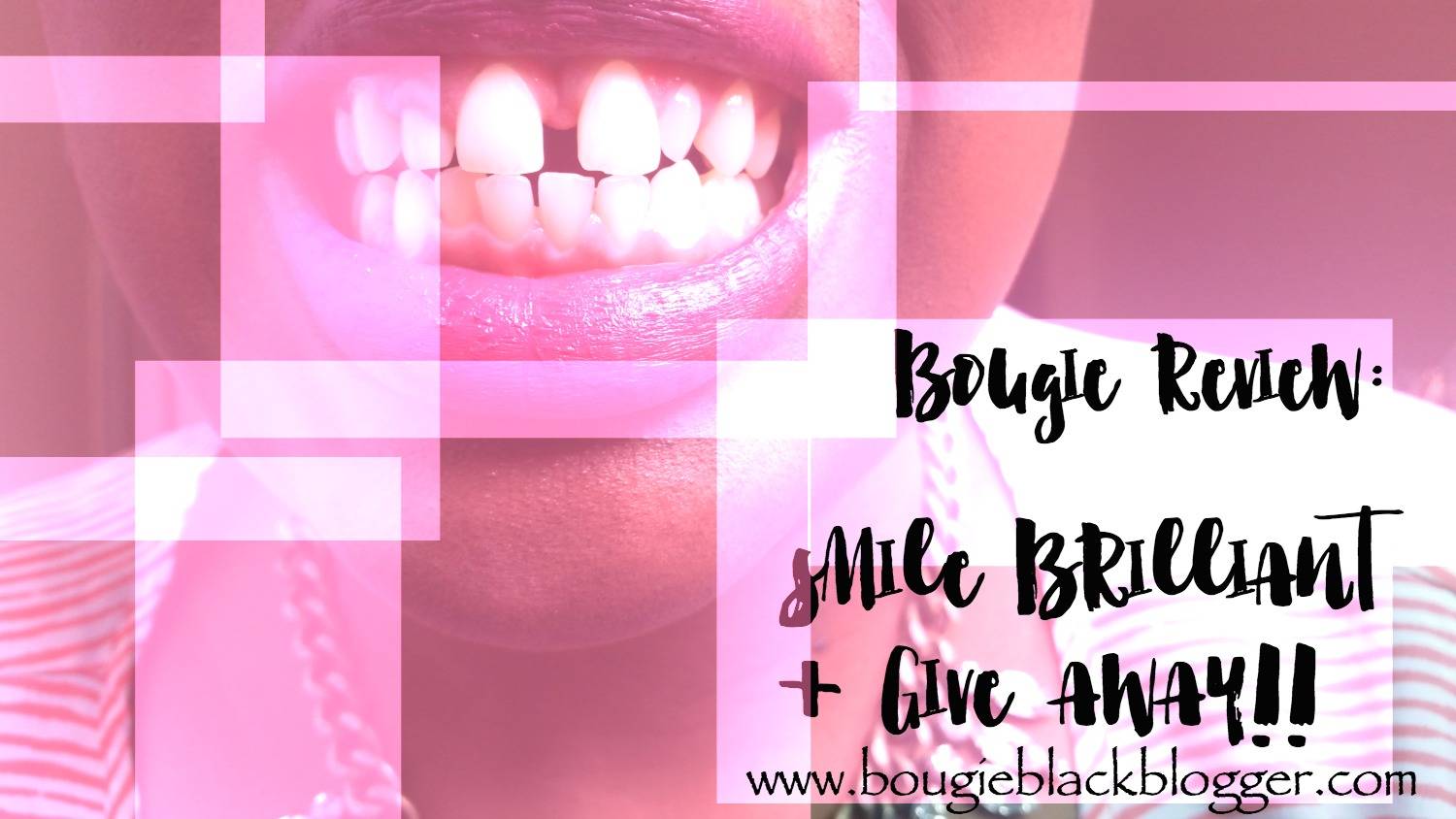 *Please note I was given the Smile Brilliant Kit for free to review and give you my honest opinion – of which this post has 100% of!
Hey beautiful people,
I partnered up with Smile Brilliant, a custom tray, teeth whitening system to test it out and see what everyone was talking about.
Two main reasons my teeth are not as white as I would like for them to be:
Coffee
Red Wine
If I could stop with these loves of mine, I may not need it BUT I DO. Sometimes, I would not even wear a certain lipstick because it made my teeth look so yellow. Of course there are tips and tricks for that.
How it works:
They send you the whole kit that comes with the molding substance to make your custom trays, desensitizing gel, whitening gel and the instructions.
When you make the mold of your teeth, you will send it to them so that they can make these cool plastic trays that fit your teeth. I like that because, it is less messy and I enjoy personalized services.
When you get the trays back in the mail, you can start that day. You put the gel in the trays and hang out around the house. I blogged, I snapchatted, I cleaned and watched tv. Easy as that… hard to talk on the phone though!
You can wear these trays for 20 minutes or all the way to 3 hours. I wore mine for about an hour each time. It did irritate my gums a bit. A tip for that is to put vaseline on your gum line and do not put too much gel in the tray. A little goes a long way. Also, note that, you will be drooling, so do not do this at work 🙂
Lastly, be sure to use the desensitizing gel after the treatment so that your teeth can rehydrate.
How long before you see changes: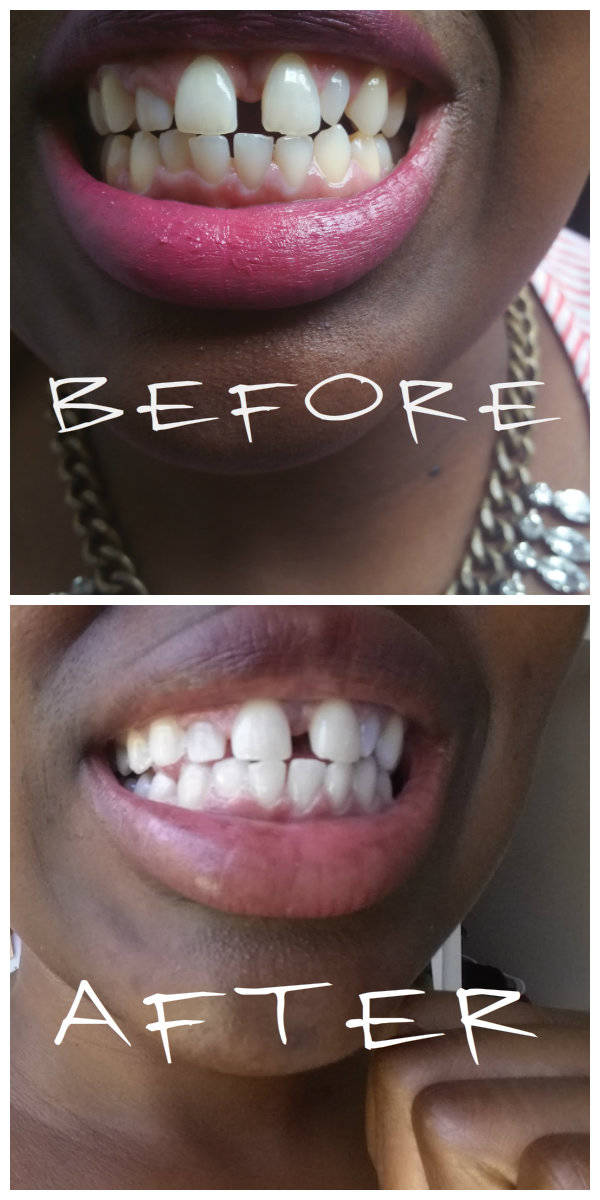 So I saw yellows stains lifted after the first use. The best way to do it though, is to do it for about 3-5 days in a row. I did not do that unfortunately and I know I could have gotten better results.
How many treatments can you get:
I had 3 syringes and I was able to do 3 treatments with one syringe and it isn't empty yet. So you get a good use out of them
What is cool about Smile Brilliant:
At the dentist office, for the same treatment it would cost over $500 and that doesn't sit well with my bank account. With Smile Brilliant, it is less than $150!
My Honest thoughts:
I really am pleased with the results and will continue using them. I was excited when I went to Sephora to try on this lipstick and I asked the lady how does it look and she said when I first saw it, I was in shock with how white your teeth are. I was like for real???? So I am excited that the stains are being lifted. I just do not like the tingling of it on my gums though.
But what is funny, every toothpaste that I use has whitening and I just realized, it didn't do any whitening. I have tried peroxide and no whitening but I got a hairy tongue and that is just gross. I have tried the tooth whitening strips but that was unsuccessful too. I am very pleased with the results from smile brilliant.
I am looking forward to getting my lip game up with some fly lipsticks emphasizing these lovely lips that I did not have to pay for! 🙂
Still not sold? Check out these other REVIEWS from people that have tried them.
Smile Brilliant and I have a gift for my readers!!! 
We are giving away one FREE kit because you are so awesome. Be sure to go to this link to enter. You have two weeks to enter!
What the winner gets:
$139.95 store credit which is equal to the Teeth Whitening Trays + 3 whitening gel syringes and 3 desensitizing gel syringes
or
The Teeth Whitening Trays + 6 whitening gel syringes
The winner will be given a code which they can use at checkout
If you are an international winner, you will have to pay the shipping cost for sending your impressions to Smile Brilliant
http://www.smilebrilliant.com/contest#bougieblackblogger
If you are like me and want a brighter and whiter smile, be sure to enter!
Also, you can use my discount code to get 5% off! At checkout, type in 'BougieBlackBlogger'
Well thanks for reading! Feel free to ask me any questions via Twitter @CicelyRenee or SnapChat @CicelyRenew
Peace and Blessings,
CicelyRenee
By the way, I had so many more pictures on my phone and my phone busted… and lost it all 🙁
By the way, I realized how jacked my teeth are, if you want me to review Porcelain Veneers, let me know! I am down for a whole new smile!
Thanks for reading!
Peace and Blessings,
CicelyRenee
Thanks for reading the BougieBlackBlogger a blog to inspire and encourage. Contact me if you need Social Media Marketing a speaker for events or blogging assistance.